They say two heads are better than one. Imagine what two pairs of creatives could come up with? In this case, the meeting of furniture and fine jewelry resulted from the collaboration between sisters Steph Kienle-Gonzalez and Jessica Kienle-Maxwell of Philux with sisters Bea Valdes and Marga Valdes-Trinidad who have grown Bea's eponymous high-end bag and accessories brand into an international success.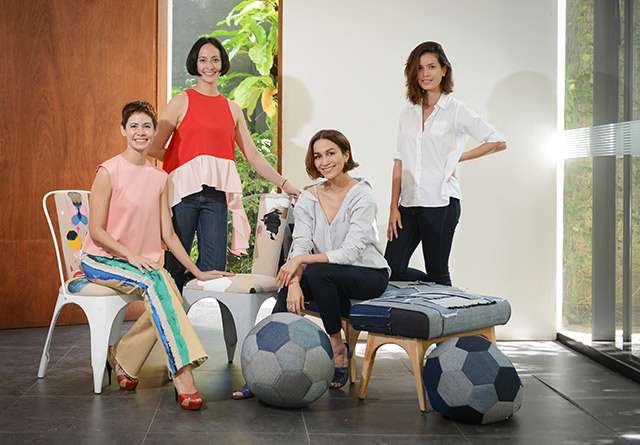 IMAGE Courtesy of Philux
Sisters Bea Valdes and Marga Valdes-Trinidad and Stephanie Kienle-Gonzalez and Jessica Kienle-Maxwell both come from families with homegrown businesses whose heritage they are carrying on—the former in jewelry and the latter in furniture.
"Jessica and I have always been fans of Bea's work and talent," says Steph. "We feel that our brands share similar values especially when it comes to promoting and enriching local craftsmanship. A collaboration with her was something we knew would be very exciting to do." Apart from their meticulous attention to detail, both brands are homegrown and employ Filipino craftsmen and women.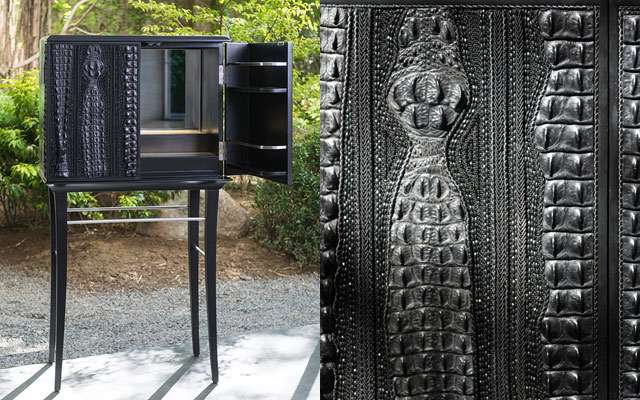 ADVERTISEMENT - CONTINUE READING BELOW
IMAGE Courtesy of Philux
The Rizal Bar Cabinet is exquisitely covered in crocodile skin.
The framework of the five key pieces and additional home accessories were selected from existing Philux designs. Jessica shares, "We wanted to enhance the contrast of raw natural materials with Bea's signature detailing- always very ornate and beautifully meticulous. For our pieces, we used a lot of sequins, beads, crocodile skin and paint. This collaboration is really all about textures and details."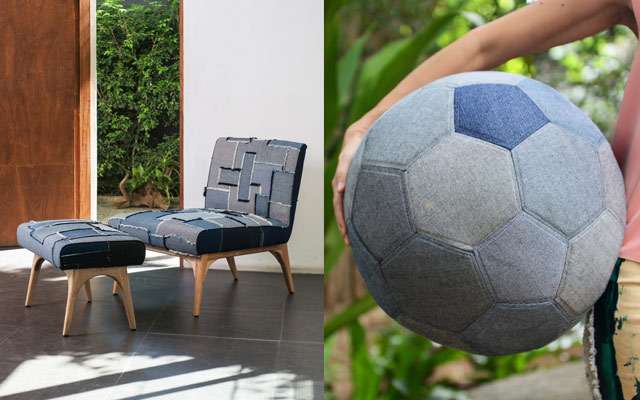 IMAGE Courtesy of Philux
Large-scale patchwork in different shades of denim make the Skara chair as chic as it is inviting to lounge in.
There is a coziness to the denim-clad Skara chair and the canvas used on the Pacific sideboard and Fulton chairs. We know the work of Bea Valdes for its intricate beadwork and luxurious design elements.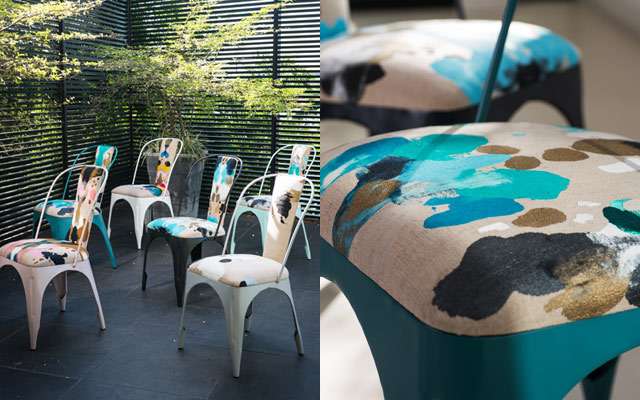 ADVERTISEMENT - CONTINUE READING BELOW
IMAGE Courtesy of Philux
A contemporary classic at Philux, Bea Valdes has given them a playful spin with paint daubs on canvas.
Of this fresh design direction Bea shares, "We have been crafting hand painted clothes and totes and clutches on denim and linen since last year. It has been quite fun for us to express what we do with a more playful language." She added that they chose to work with furniture with enough surface to apply their beading and paint techniques.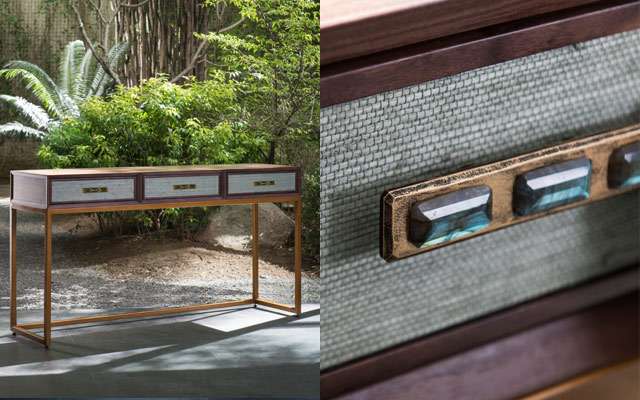 IMAGE Courtesy of Philux
A bit of beadwork, embroidery and dollops of paint make the functional Pacific Sideboard a whimsical addition to your dining room.
"We still try to keep things as individual as possible, though," say Bea and Marga. And Jessica concurs, telling us that in this special collection, everything can be made to order and no two pieces are alike because of the detailing. Philux is also open to creating customized versions of these pieces based on a client's size specifications.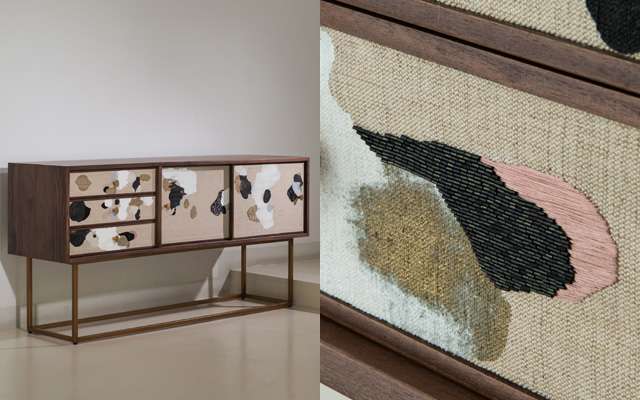 ADVERTISEMENT - CONTINUE READING BELOW
IMAGE Courtesy of Philux
Jeweled handles give this earthy yet sleek console an hint of opulence.
Hearth: Philux x Bea Valdes will be on exhibit at Philux Home in Shangri-La at The Fort starting today until February 16.