Be still, our hearts. Jeremy Jauncey, founder and CEO of award-winning creative agency Beautiful Destinations, is the face of local brand Bench's latest campaign! Not only that, but he's in Manila right this very second. Preview takes the chance and talks to Jeremy about his thoughts on travel, fitness, and his awe of the Philippines.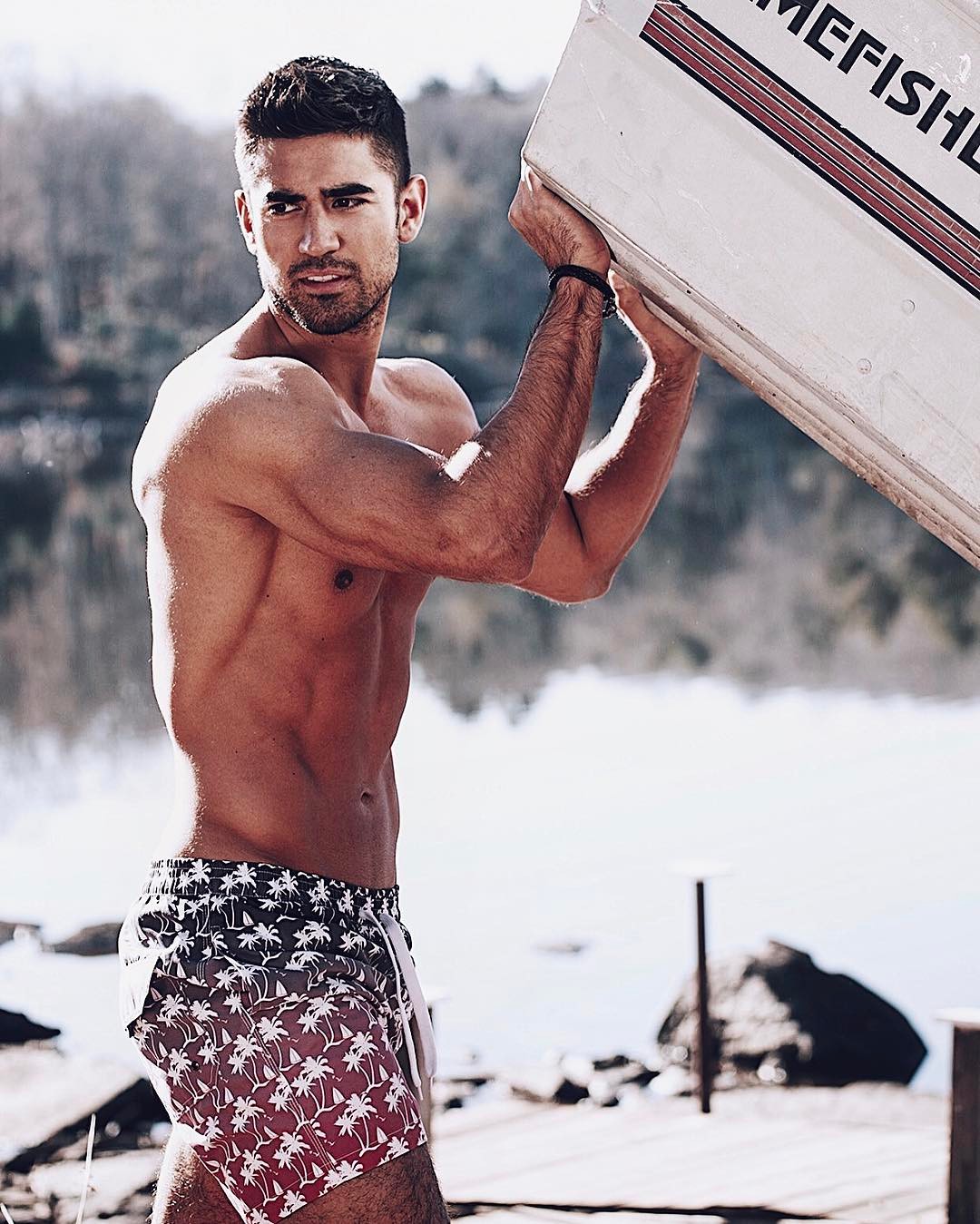 IMAGE INSTAGRAM/jeremyjauncey
On the most breathtaking places he's visited:
"For me, the most impactful places are the ones where...I see the most amazing image of it [on social media], and it inspires me and takes me a million miles away, and then when I see it in the flesh for the first time it gives you that same rush. It was like that with Santorini, in Greece, and Cape Town in South Africa. New York, too—everything is a hundred miles an hour."
On his most memorable experience in the Philippines:
"We were canyoneering down Kawasan Falls [in Cebu], and at the end of the river, when I dove in, I lost my shoe! So we got onshore and I was walking along, now barefoot, and suddenly these two little boys, probably about five years old, came up to me. They pulled on my leg and gestured to the river, and then they pointed at my feet. And then they dove in, swam to the bottom of the river, managed to find my shoes, and brought them back to me. The funny thing is we filmed it all, and now those two little boys are actually in the ad campaign we did for the [Philippine] Department of Tourism!"
ADVERTISEMENT - CONTINUE READING BELOW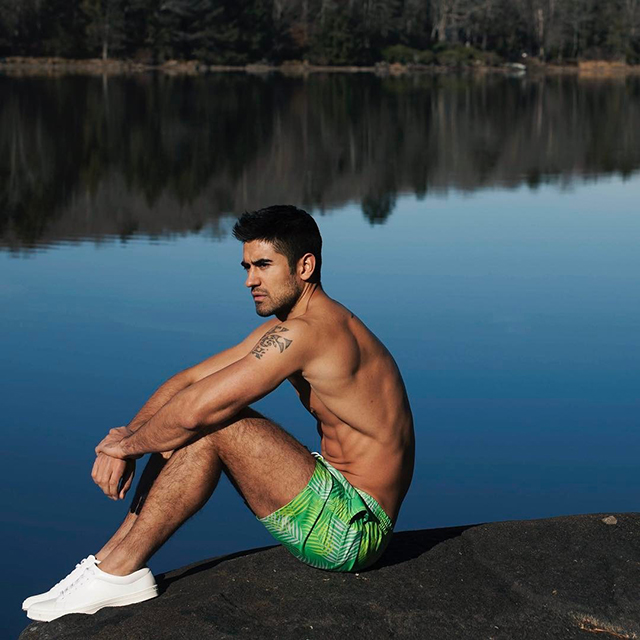 IMAGE INSTAGRAM/benchtm
On how he met his Filipina girlfriend:
"I said to her, 'Oh, I'd love to keep in touch,' and I was expecting her to give me her phone number, but she didn't. Instead she said, 'Here's my e-mail address!' So we started e-mailing, and I was just about to go to the Philippines two weeks later, and when I told her, she replied with an e-mail that was about four paragraphs long, detailing all the things that I should do here. She has a lot of family here. She mentioned to me that she liked ube polvoron, and so when I got back and we had our first real date, I gave her a pack that I'd brought back."
On how he stays fit even while traveling constantly:
"I love exercising! (laughs) The benefits come in two parts, one is psychological—I get a clear mind—and the other, of course, is physical. Usually when I travel and I know I'm going to be somewhere for more than 24 hours, I map out where [in the city/town] I can train. If there's no gym, I do body weight training. I do also travel with a heart rate monitor watch in my bag so I can work out in the hotel room."
On the important mindsets to have when traveling today:
"First, I think you have to go out into the world expecting and understanding that people are good. Their hearts are good. And it doesn't matter where you land, people will always have your best interests at heart. That's the most positive thing, especially today when the media is consistently telling us stories that have us bringing up walls. Be a positive force.
ADVERTISEMENT - CONTINUE READING BELOW
"I'd say the second is being open-minded. And not planning! (laughs) Most of my life when I travel is focused on an itinerary, but I've found that the best experiences come when I deviate.
"The third thing would relate to the idea of paying it forward. I've always found that if you go to a place, to an environment, and you give something of yourself to that place—whether it's helping people out or just spending time doing things you wouldn't normally do—the universe generally finds a way to give it back to you. You become rich with experiences. One time, we were flying our drone out to shoot in Malta, and after ten minutes this huge group of kids gathered around us, clamoring "what are you doing?" And so we crouched down and we showed them the drone feed on the screen, and just seeing the reaction of those kids watching what their town looked like from a hundred meters in the sky was so rewarding for us. When we put the drone down, their parents came up to us and one of them invited us to dinner at home, just for showing his son something he'd never seen before. It became a genuine, local experience that could only come from taking the time and really talking to people."
ADVERTISEMENT - CONTINUE READING BELOW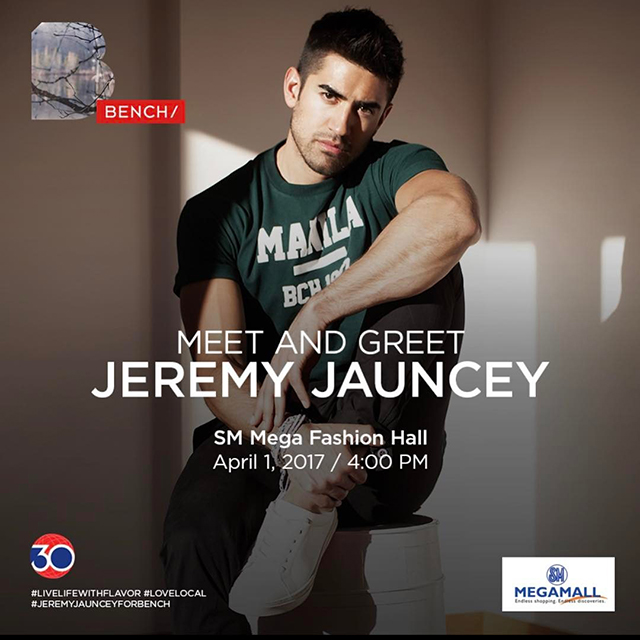 IMAGE INSTAGRAM/benchtm
Curiosity piqued? You can meet and greet the man himself tomorrow at SM Megamall! See you there!
Related Stories from Preview.ph
Hey, Preview readers! Follow us on Facebook, Instagram, YouTube, Tiktok, and Twitter to stay up to speed on all things trendy and creative. We'll curate the most stylish feed for you!