The heart of Quezon City's Scout area is best described as a smorgasbord, but in concrete form. Within a few walking distances, several restaurants line up its streets that offer something different for you to sample next. But the case has probably never been truer for the newly-opened XI by Cafe Guilt, whose personal goal is a big feat: to reinvent the classics.
A brainchild of the owners of fellow QC hotspot Cafe Guilt, XI is a tad different from its laidback, outdoorsy sibling. For one, the interiors of the new restaurant are a 360-degree flip from the rustic aesthetic—marble tables, gold finishes, and light blue velvet furnish the 'gram-worthy space, complementing a menu that ties modern and staple dishes.
Luckily enough, for XI by Cafe Guilt's soft opening, the Preview team had an exclusive taste of what they have in store.
LOOK: XI by Cafe Guilt's Tasting Menu
The Calm Through the Storm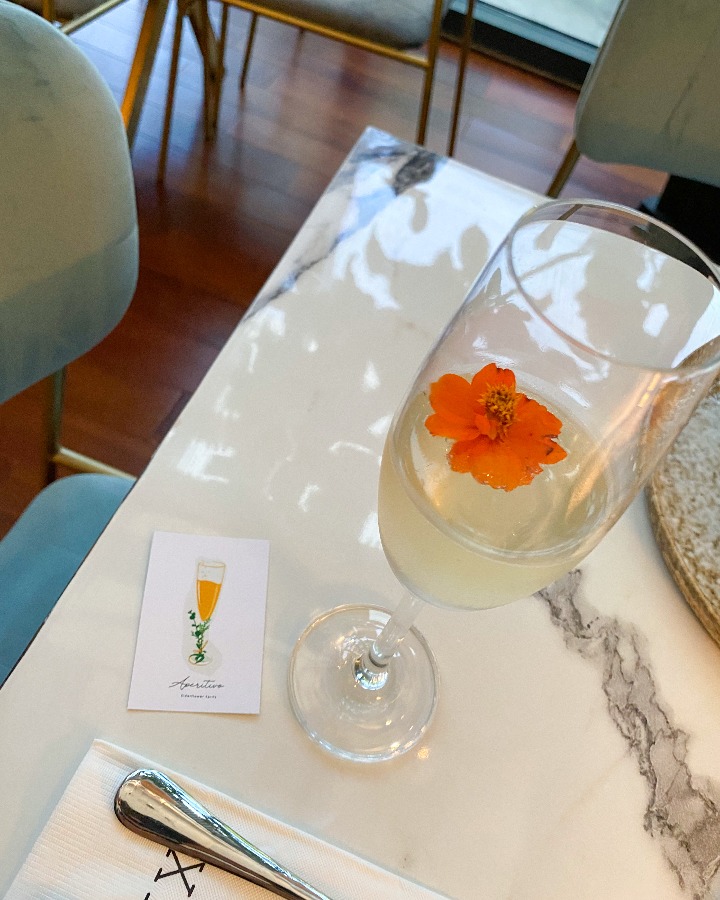 To start us off is a glass of Aperitivo or elderflower spritz, a cocktail to cleanse our palates as a precursor to our six-course experience.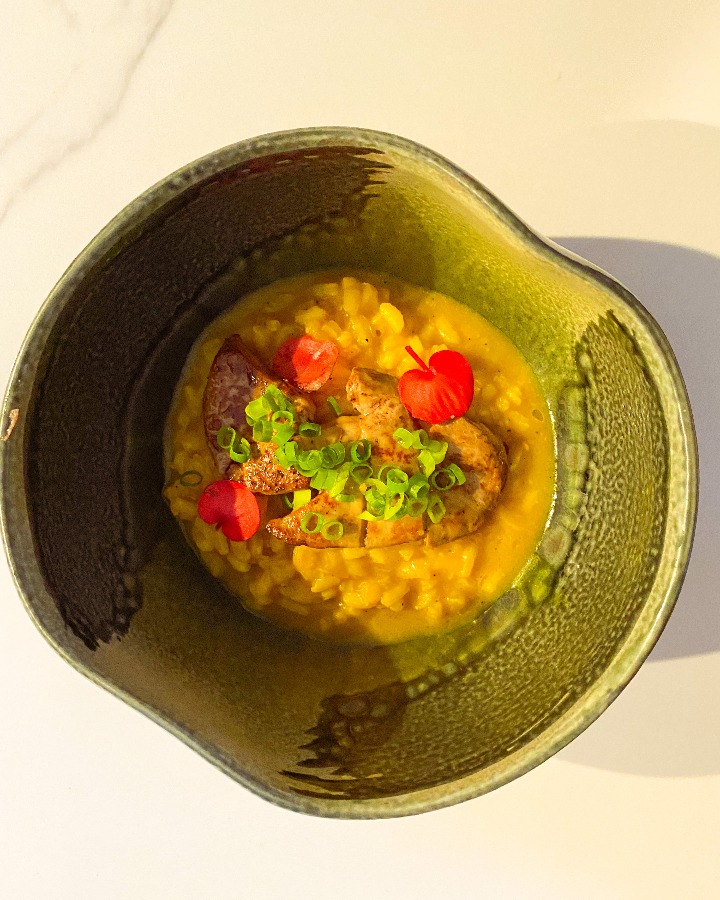 Just as most friendly encounters, we begin with a warm hug. In the case of dishes, that's none other than comfort food–like XI's lugaw risotto made with Arborio rice, turmeric, and foie gras.
ADVERTISEMENT - CONTINUE READING BELOW
Recommended Videos