In celebration of World Mental Health Day, beauty brand BYS launched their all-new #IAmLustrous campaign, an initiative headed by Lustrous chief creative designer Nadine Lustre. "This campaign is here to give awareness to a lot of people that what we feel is okay [and] they're all valid," Nadine tells Preview. For this project, Nadine is joined by 11 other women—including Kiana Valenciano, Gretchen Fullido, Vivoree Esclito, and Vern Enciso—who all shared their stories of struggle through a heartwarming video in hopes of encouraging others to do the same.
Watch Nadine and Kiana's #IAmLustrous stories below:
The campaign was launched at an intimate dinner with the press. Here's a look at the beautiful set-up:
ADVERTISEMENT - CONTINUE READING BELOW
Before the video was shown, BYS Philippines CEO Tony Chua gave a speech about the lack of awareness about mental health issues.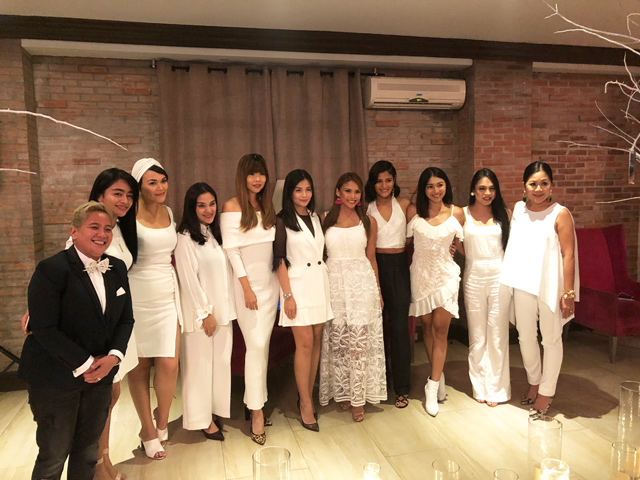 After wrapping up dinner, everyone received a box of lipsticks from the Lustrous birthday collection. According to Nadine, these boxes will be up for grabs soon!
ADVERTISEMENT - CONTINUE READING BELOW
Here's who else we spotted at the event:
Rising star Vivoree met Nadine for the first time that night, and the two had an adorable first meeting.
Gretchen Fullido
and

Nadine Lustre
Bianca Valerio
Vern Enciso
Stay tuned for details on how you, too, can participate in the #IAmLustrous campaign!
ADVERTISEMENT - CONTINUE READING BELOW