We're used to seeing lists of young achievers accomplishing impressive feats at such a young age. There are lists upon lists of 25 under 25, 30 under 30, celebrating these accomplishments. But what about the storied lives of women who have gone through and conquered challenges later in life? Those who have made mistakes, discovered their passion, and flourished even more when they've gone past a certain age. Who writes about them?
This December, we gather women in their 40s and beyond and asked them what advice they'd give to their 20-year-old self. For the third and final installment in the series, we talk about what words of advice they would give about their career.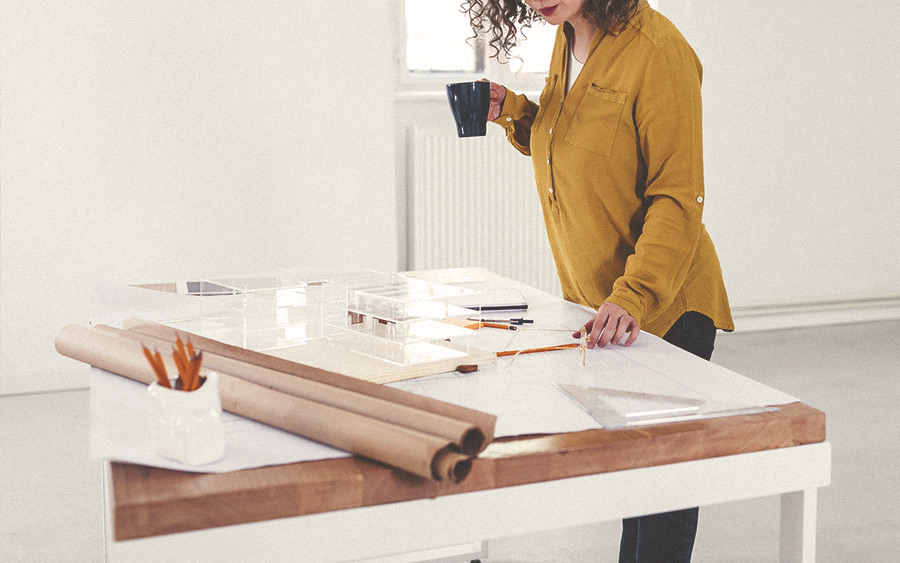 ADVERTISEMENT - CONTINUE READING BELOW
Jo Ann Bitagcol, 41, Entrepreneur, photographer, model
"Not to worry much of the future or what will happen next. Just trust, enjoy the process because you'll be fine as long as you're always 100% and your intentions are good."
Marga Nograles, owner of Kaayo Modern Mindanao
"Keep on going, keep on searching. They say find what it is you love then focus on that, but I think at that age, you don't really know yet. So always give everything your all. Work hard, party hard. Enjoy life. Then when you find what you are most passionate about, focus and build your career on that. Ultimately though, live a life of prayer. Always lift everything up to God, and He will not ever leave you. Work with your heart and you will always be blessed."
Mel Lozano-Alcaraz, 41, Launchpad Coworking co-founder, software project manager, and host of the Endslate Podcast
"Don't hesitate to experiment with jobs, go on paths less traveled, but at the same time, start saving and making small investments for the future. It's only when you're in your 30s where you'll really get your groove, career-wise. Don't rush in your 20s—you'll have the rest of your life to be serious."
Lucille Dizon, turning 40, Gemologist GIA graduate, designer of Jul B. Dizon Jewellery
"Never sell yourself short. Dream big! Know what you are worth. Your success is a result of what makes you happy and motivated. Intern in an institution where there's opportunity to hone your skills. In early internship you can sometimes discover if it's really the right career path for you."
Agoo Bengzon, 43, Unilever beauty expert and Ultherapy brand ambassador
"I'd tell my 20-year-old self that there's still so much for me to learn and discover. Don't be in a hurry to be someone great or successful. Enjoy the ups AND downs. The downs will really help you develop grit, and grit is what will help you survive the journey. Most importantly, choose a career that you love or are passionate about. To this day, I'm still so curious about what the beauty industry has to offer. It still excites me and drives me to learn more and discover new things every day."
ADVERTISEMENT - CONTINUE READING BELOW
Donna Cuna-Pita, 43, Writer, speaker, consultant
"Work hard and aim to have a good working relationship with the people around you. Knowing how to work well with others will help you tremendously, even more than just being very good at what you do. No matter how intelligent and hardworking you are but if nobody wants to work with you and be around you, your great ideas won't work."
Ruby Gan, 58, Entrepreneur
"Contrary to how we were brought up, women can have a career. It is your choice if you want to stay home or work and have a career. Maintain your own account and don't feel guilty if you're earning more than your husband. You don't have to lose yourself once married. Heck, you don't even have to follow the crowd. Find your own authentic self. Remember, the world needs non-conformists in order to move forward."
Marcie Linao, 42, Publicity and events director
"Give your best in whatever you're doing. There are no small jobs, just small players. When I started working in marketing, I had a boss that always played hooky. Since we had a very small team, I ended up doing most of the work that she left behind. I would go to meetings in her behalf and act as the official representative of the company. When she finally joined the meetings, some people would mistake her as my staff since I would do most of the talking since she didn't know much about the project. She eventually was let go and I was promoted to take her place even if I was pretty new in my job.
ADVERTISEMENT - CONTINUE READING BELOW
"Always be nice to everyone. Be genuine and kind. You never know when you'll meet a certain person again and in what capacity. In my career in marketing, I have worked with a lot of people as I was starting out. We were all assistants together. We all remained friends and through the years people would change jobs and get different promotions. These people would end up being bosses in different companies and we'd sometimes get surprised when we would accidentally meet because our staff would set up meetings for us to work on different projects. Because we have a relationship already, it was pretty easy to get approvals or get sponsorship or support from them.
"Love your job. If you can't love your job, leave it. You won't be as effective and as productive if you dread going to work every day. Find something to be grateful for so that you are motivated to wake up each morning to go to work. Maybe it's being grateful that you have a kind boss, fun officemates, a job that allows you to wear crazy outfits to work, or maybe you have rockstar colleagues that you can learn from to develop your craft. When I was still working in publishing as the marketing and events head, I would do a full day's work in the office then go straight to an event that would last until the wee hours of the morning. Even if I finished work at 2 or 3 a.m., I would still go to work at 10 in the morning because there was work to be done in my other department. But since I loved seeing our concepts turning into reality and I loved working with a lot of really creative people, I didn't mind the long hours and the hard work that went with the job.
ADVERTISEMENT - CONTINUE READING BELOW
"Whenever you feel like you are failing at your job, ask yourself, what am I learning from this? We all need to fall down to learn how to ride a bike. Do not get discouraged if you keep making mistakes or you feel like you are not getting it. Sometimes the pressure of getting it right or performing is what's keeping you from giving your best. The fear of failure can also debilitate us. If the stress is getting to be too much, just take a step back and breathe. Sometimes all you need is a little rest to gain clarity and get back on track.
"Believe in yourself. You have something unique and wonderful to offer to the world that is uniquely you. Stop comparing yourself with other people. They have their own skills and you have yours.
"Find a career that makes you feel alive, happy, and excited to wake up and go to work every day. No amount of money can replace the joy that you feel when you do something that you love."
ADVERTISEMENT - CONTINUE READING BELOW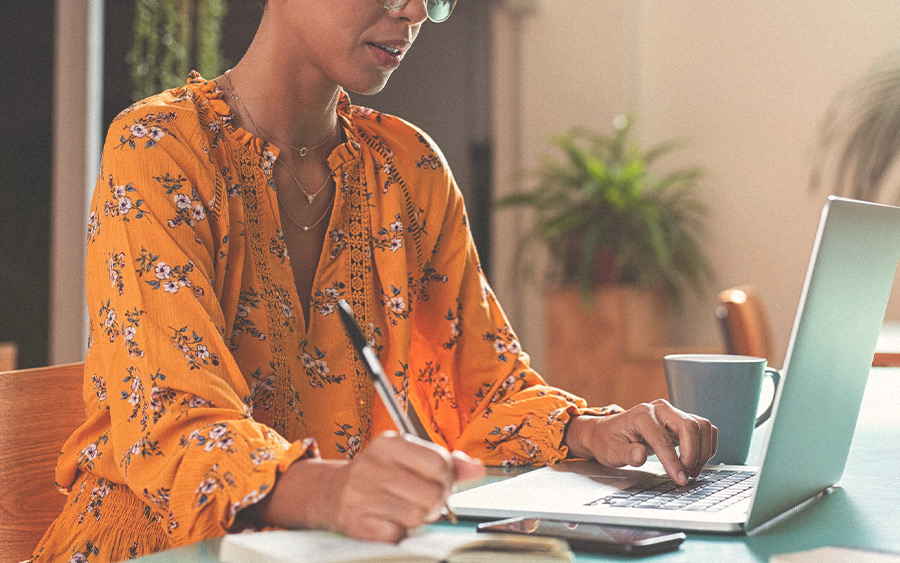 Myrza Sison, 52, Consultant
"Be good at what you do but be versatile enough to be good at many other things, too. Always keep looking into the future to see how you can be ahead in the game. In these fast-changing days, agility and adaptability are not just assets but essential skills. Evolve or die/become a dinosaur!
ADVERTISEMENT - CONTINUE READING BELOW
"Be known for something. Develop expertise in areas you are good at or passionate about. Always be useful, fill a need, and you'll always have work. Also, the better people skills you have, the easier it will be to work with you, and for you to work with anyone.
"The earlier in life you learn to get along with difficult people—and any workplace (and the world!) is full of them—the easier your work will be, and the more indispensable (or marketable) you will be.
"Laziness will be your downfall. It's not always the best and the brightest who succeed and endure, but those who are willing to work harder. Put in the work. Don't just wing it! And if you find yourself always winging it, ask yourself why. Are you not into what you're doing? Maybe it's not really what you want to do. Then do something else. Sure, use hacks and apply the 'work smarter, not harder' principle for efficiency's sake, but do the work needed to do a good job.
ADVERTISEMENT - CONTINUE READING BELOW
"Once you say yes to something—to any assignment, task, or project, no matter how menial, do your very best until you're proud enough to have your name on it, whether or not anyone will know. You will know. Have personal standards of excellence and apply this to everything that you do. Have some pride—and shame! Shoddy work must never be associated with your name or reputation.
"Network, network, network. Yes, even if you are an introvert. Meeting people doesn't just happen at parties, anyway. Be creative and be friendly! Do not underestimate the power of opportunities that can possibly come from anyone you meet. Seneca said, 'Luck happens when preparation meets opportunity.' When this happens, 'being at the right place at the right time' will actually entail being at a place outside of your house or office. Get out there. Play the field. You have nothing to lose.
ADVERTISEMENT - CONTINUE READING BELOW
"For everything that you hate about your job, change your perspective and really analyze for each particular situation or aspect of difficulty what skills you are actually learning and can use in the future. Set learning goals for every job you take and do try to muster enough grit to hang in there until you have learned what you said you would."
Barbi Chan, 45 years old, Makeup and microblading artist
"I would have said follow your passion, but hey, without money, there won't be any passion. So, I guess in that aspect, you did well. You delayed your passion and was realistic enough to realize that you need funds if you want to pursue it. Good that you work for the family business first and when you saved enough, you quit and went to the States to study makeup. And the rest is history."
Yvette Ilagan, 48, Entrepreneur
"Follow your passion. Learn from your mistakes and failures. Those are stepping stones to growth and success. Hard work is key. Keep on learning. Be humble. Always remember that God is our partner in anything we do. Ask for guidance, ask for help, and be grateful for all the blessings.
ADVERTISEMENT - CONTINUE READING BELOW
Ingrid Chua, 44, Lifestyle journalist and content producer
"Never rest on your laurels. Keep your head down, tune out the noise, and just work hard. Don't listen to the whispers around you and just focus. Set career goals—short term and long term—and monitor your progress regularly. Be thirsty and stay thirsty! Be curious and learn as much as you can. Also don't fear the unknown. Be willing to explore and discover. And when you start making money, always make sure you set aside more than half of your earnings and not spend on useless things!"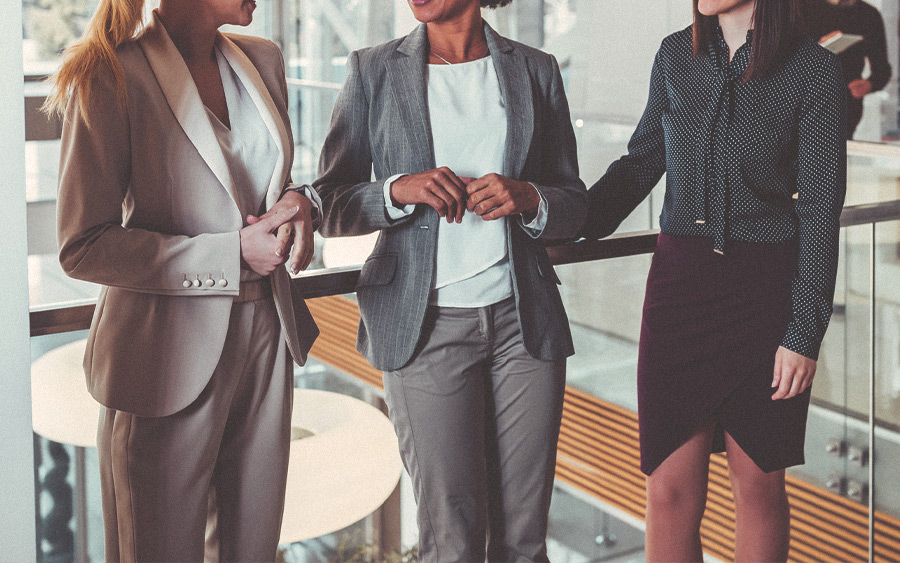 ADVERTISEMENT - CONTINUE READING BELOW
Janina Dizon Hoschka, Jewelry designer for JANINA for Jul Dizon
"Listen to your mom. Watch her interact and handle business closely. She is going to pave the way for you and your siblings one day, and you will do the same for the next generation in the future. She means well even if you think she is being too much of a disciplinarian. Understand where it's all coming from. Check how seamlessly she handles her professional and family life because one day you will strive to do the same."
Tweetie de Leon-Gonzalez, 52, Supermodel, designer, and health advocate
"Forgive yourself for the times you stumbled and made less than stellar decisions. Chalk it up to the follies of youth. They will forever remain golden lessons you can pull out of your pocket for future crossroads. I see you losing sleep unnecessarily over such experiences. Simply understand that it is a process you need to undertake in order to face everyday challenges, minute and colossal, with wisdom and grace, which will eventually turn you into a worthy mentor to your coming children."
ADVERTISEMENT - CONTINUE READING BELOW
Hindy Weber, 46, Fashion designer, biodynamic farmer, holistic living educator, and advocate for People & Planet
"Be fearless and unapologetic. I wasted so much time trying to please and appease people—and overanalyzing other people's bullshit. I'm glad those days are over but I sure wish I had started earlier."
Related Stories from Preview.ph
Hey, Preview readers! Follow us on Facebook, Instagram, YouTube, Tiktok, and Twitter to stay up to speed on all things trendy and creative. We'll curate the most stylish feed for you!