One Saturday morning, I woke up to my social media feed flooded with #PrayforParis posts. It was terrifying, saddening, and infuriating all at the same time. I asked, how can people be so cruel? How can anyone fathom the thought of taking innocent lives just to make a statement? I honestly felt more anger than fear, and then it hit me: I was bound to leave for Europe two days later.
We didn't know if it was safe to push through–that's if we would even be allowed to, as France naturally had to be strict with their border security—and how sad I was because this wasn't the scenario I imagined when I booked that ticket to the City of Lights. Will the museums even be open? Will there be more attacks? Will the atmosphere of the famously vibrant city suddenly be dark and gloomy? These were the questions running through my head at that time.
ADVERTISEMENT - CONTINUE READING BELOW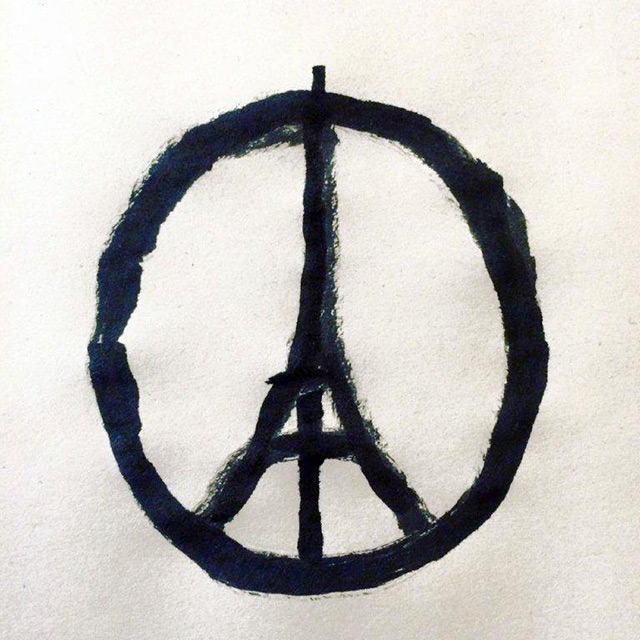 #PrayforParis
Two days later, I flew to London with my family and had a week to decide if Paris was still a good idea. After watching the daily news and seeing that the tourist attractions have been re-opened, we pushed through. And nope, we don't regret it one bit. Here's why:
CONTINUE READING BELOW
Recommended Videos
1. French troops partol day and night.
After the initial attacks from ISIS, the terrorist group released statements that it was only "the first storm." One of the main suspects even ran to Belgium (which was our stop after France) and caused the capital Brussels to be in lockdown. Europe was looking more and more like a bad idea, but because of this, they increased their security. Always in threes, the French troops, serious-looking in their stylish berets, camo, and big guns, guarded every tourist destination, shopping spot, and Christmas market day and night. They can be intimidating, but unless you're up to no good, there's really nothing to be afraid of. According to reports, France has enlisted 10,000 troops on patrol duty, some even dressed as civilians for maximum security —it can't get any safer than that. Right?
2. The French are a lot nicer.
I can't even count the number of people who warned me about snobbish Parisians. Yes, we j'adore their chic style, but they're not really known to be the friendliest bunch (or so I've been told). However, I experienced the total opposite. I don't know if it was because of the recent tragedy that struck their country, the Christmas season, or if all my friends and relatives were simply wrong, but not once did I encounter anyone rude or mean in my entire stay. If anything, they were actually really, really kind and helpful.
ADVERTISEMENT - CONTINUE READING BELOW
3. There's no need to wait long lines at tourist hot spots.
No long lines at the Louvre!
It's a perk that you might want to take advantage of at the moment. Because of the recent attack, all our tourist spot visits (you can count the Black Friday madness in there as well) were all easy access. No need to reserve tickets online to skip lines or reserve tables at that resto overlooking the Eiffel Tower because, well, there aren't lines to begin with. The usual 2-hour long queue that one needs to take in order to get inside the Louvre or to climb the Eiffel Tower was nowhere to be found. Perhaps because it's non-peak season, as well? Point is, now is a good time to go if you don't want to waste precious hours waiting in line.
ADVERTISEMENT - CONTINUE READING BELOW
4. The streets were still busy and lively.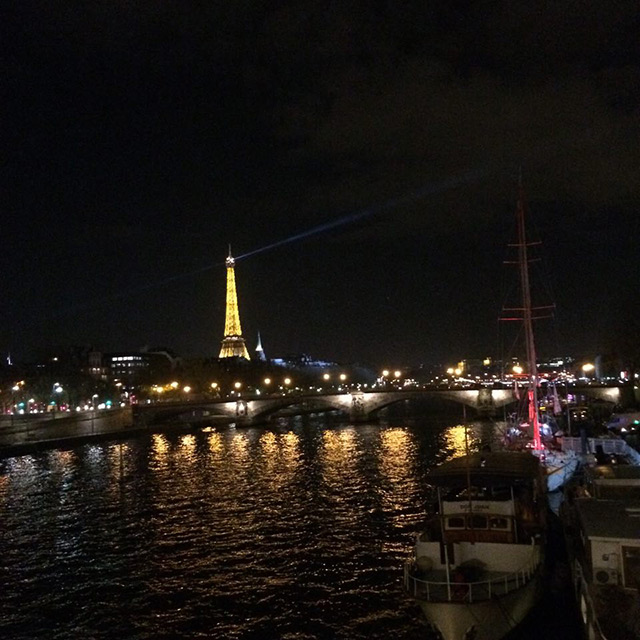 Don't imagine a ghost town, though. It's far from it. The streets are still busy; everyone is doing holiday shopping (Citypharma is still as full as ever), bars are filled to the brim, and the crowd is alive.
5. Paris is still a magnificent work of art.
ADVERTISEMENT - CONTINUE READING BELOW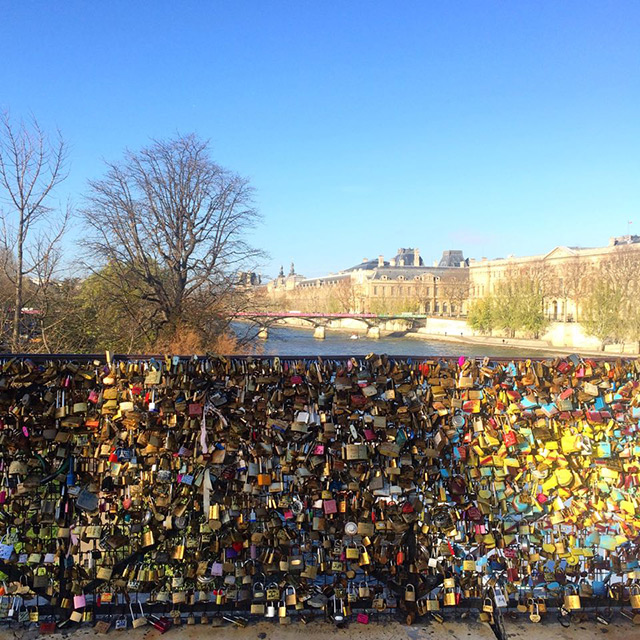 Terrorists can try to taint cities all they want, but they can't take away the beauty of the 19th century cityscape. Paris remains to be a global hub for fashion, art, and gastronomy. Its rich culture seen on the well-preserved architecture will keep on drawing people in for many, many years to come, and there's no stopping that. Don't allow those hideous creatures to win by hiding in fear. Go ahead and pursue that Parisian dream. It's worth it.
ADVERTISEMENT - CONTINUE READING BELOW
Photos by Bea Jocom
Hey, Preview readers! Follow us on Facebook, Instagram, YouTube, Tiktok, and Twitter to stay up to speed on all things trendy and creative. We'll curate the most stylish feed for you!