Narratives of young gay men falling in love on TV have been plentiful over the past year. First gaining popularity in other Asian countries, Boys' Love series have found their way to local shores and are now almost synonymous to mainstream queer representation in media.
Karl and Vlad from Gaya sa Pelikula; Ben and Jim from, well, Ben x Jim; and Cai and Gav from Gameboys are only some BL couples we've met through our screens. With each of these shows having growing fanbases, and Gameboys even bagging an International Emmy Award Nomination, it's safe to say that the genre is a hit within and beyond the country.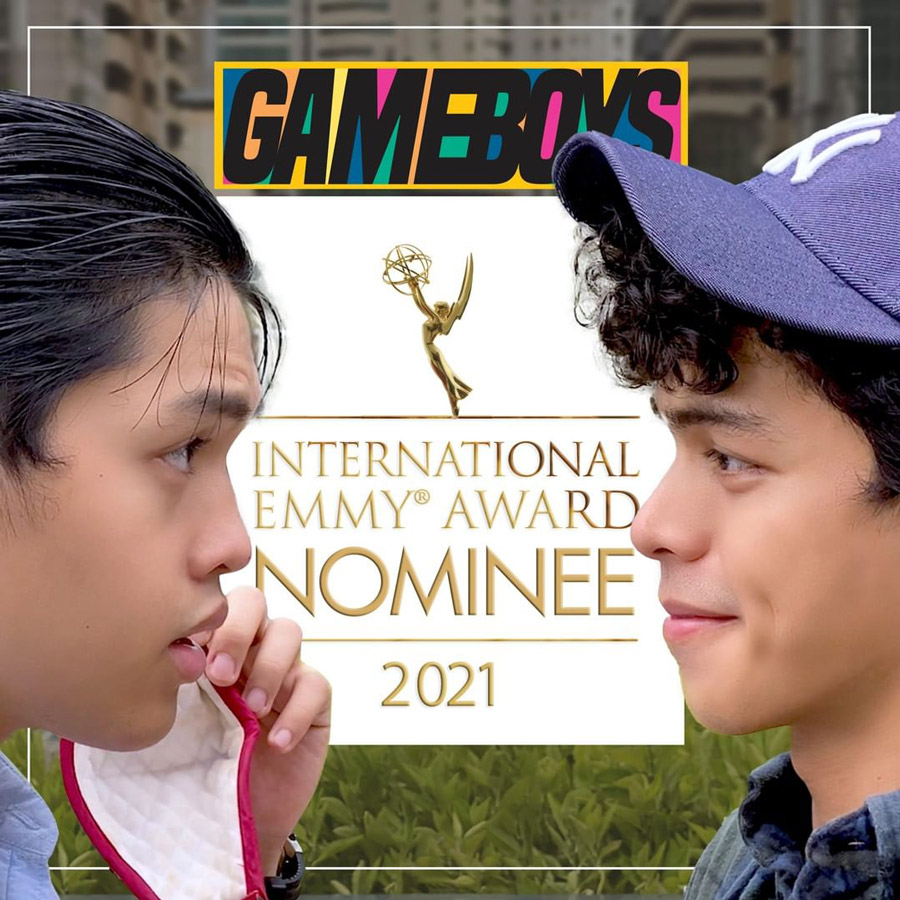 ADVERTISEMENT - CONTINUE READING BELOW
That said, in the titles mentioned, we can't deny that the partnerships of these male characters would not have come into fruition if not for certain supporting characters. Enter the ever-so-supportive third wheels Anna (Yesh Burce in Gaya Sa Pelikula), Flo (Kat Galang in Ben x Jim) and Pearl (Adrianna So in Gameboys).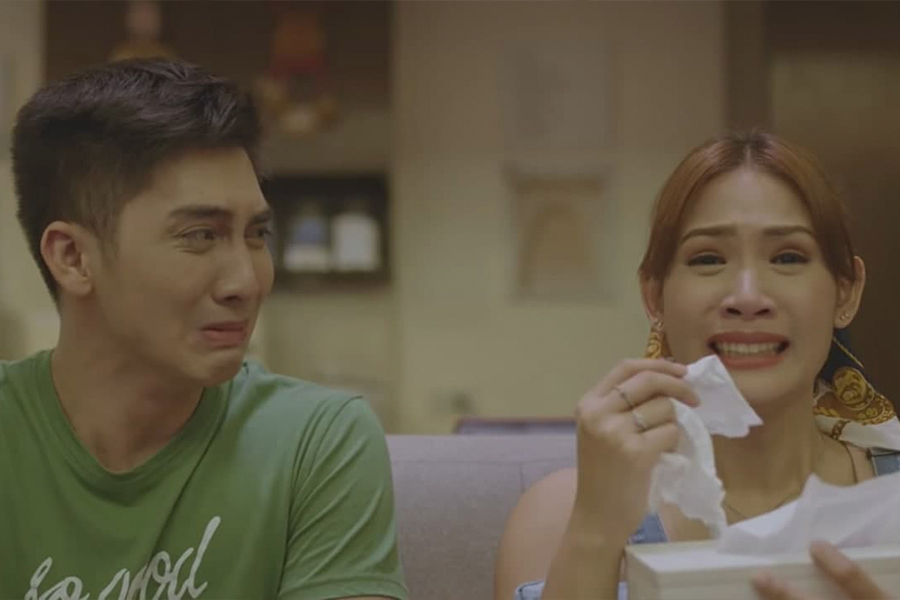 CONTINUE READING BELOW
Recommended Videos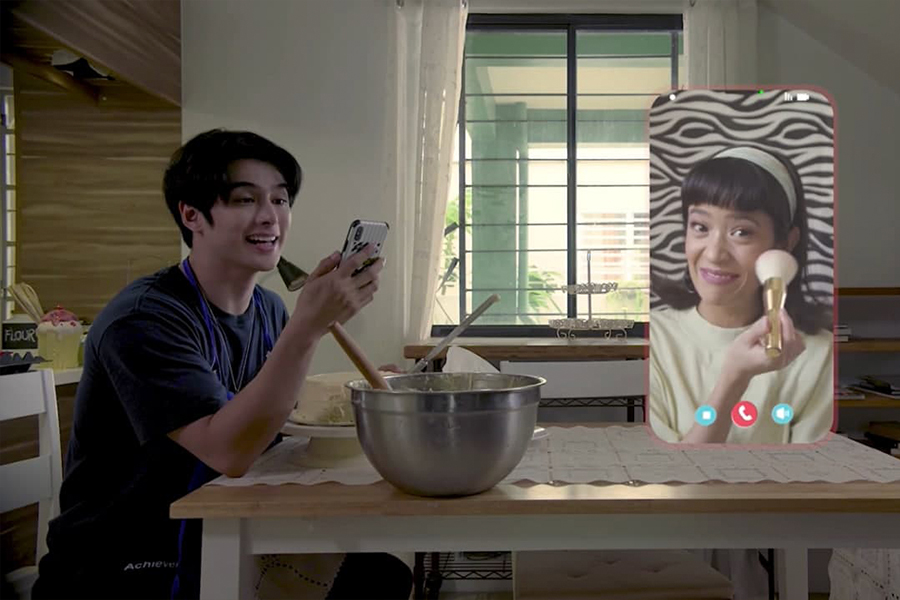 While BLs didn't invent the idea of having a third wheel around, it's quite interesting how the archetype, as lovable as it is, has become attached to most of the genre's male twosomes. We can count on these characters to show up on screen when the central couple needs advice or does something swoon-worthy. Another thing that we can't disregard is the fact that this role of being guidance counselors or cheerleaders to a pair of gay men is placed upon women in particular.
ADVERTISEMENT - CONTINUE READING BELOW
Granted their presence brings some brightness to their respective stories, it's still something to ponder on.
How come women are always the third wheels in most Filipino BL series?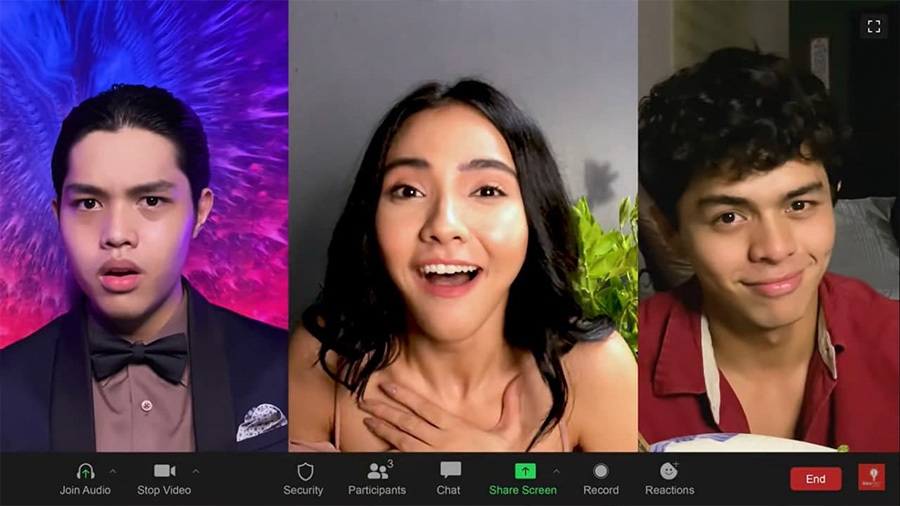 Turns out, the reason why women are portrayed as such in most BLs, if ever they're portrayed in the first place, is rooted in the genre's five-decade old origins.
ADVERTISEMENT - CONTINUE READING BELOW
The modern-day BLs we enjoy today have their roots in the yaoi genre of Japanese media. Works under the yaoi umbrella typically feature two men in a sensually intimate relationship, where one actively pursues the other. It might be surprising to discover that this genre was actually coined and proliferated by heterosexual women, out of a need for them to express their sexuality amid patriarchal restrictions.
In Asian countries like the Philippines where religions and cultures shun women who are sexually vocal, seeing two men have carnal interactions with one another grants them a certain "liberation." It serves as a way for them to escape the fact that, albeit temporarily, most men aren't as passive or sensitive in real life.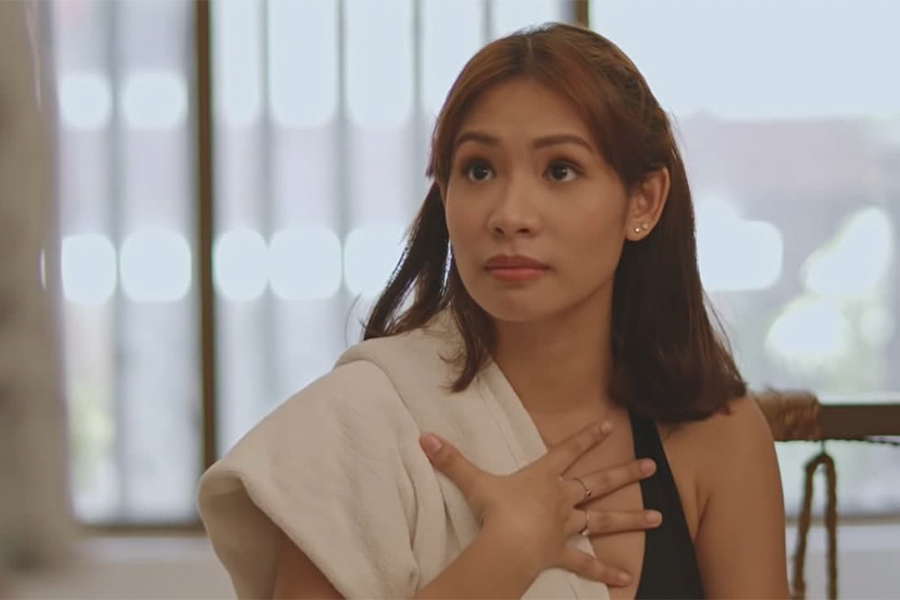 ADVERTISEMENT - CONTINUE READING BELOW
What's uncanny about most yaoi and BLs is that as much as their history is rooted in a female gaze, female characters are actually scarce in their stories. If a woman is present, they are usually casted in more "diminished roles" that either vilify or trivialize their identity.
A study by the Osaka University explains that this is mostly because having females be a part of the narratives would go against the point of yaoi, which is to create a make-believe world solely centered around two intimately involved men. Long story short, adding a girl into the mix and giving her a storyline of her own would potentially ruin the fantasy built around two boys.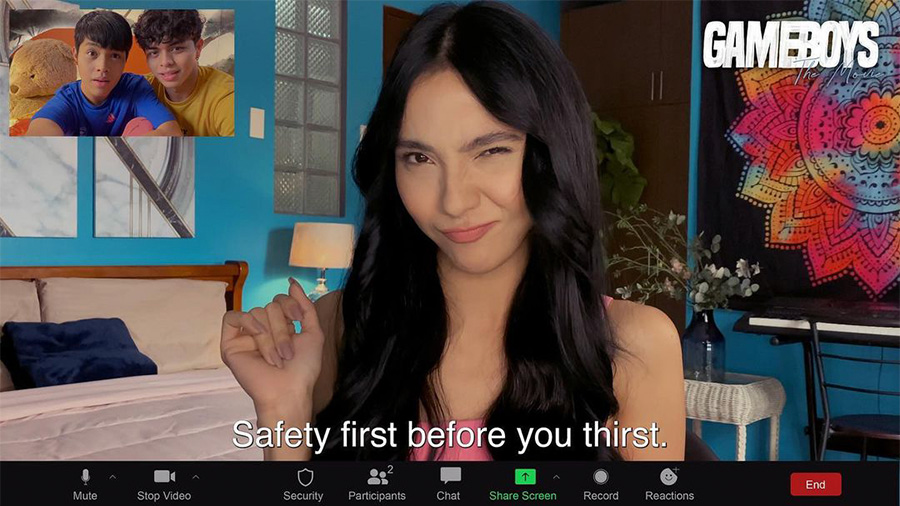 ADVERTISEMENT - CONTINUE READING BELOW
While popular Pinoy BLs (thankfully) don't have females portrayed as obsessive or homophobic exes, they are usually seen as accesories to the main couple. If they're not either the leading man's sister or mom, they're usually depicted as a supporter of the two, with audiences not getting to know them as anything other than that.
For Flo in Ben X Jim, her characterization heavily banked on the fact that she was Ben's BFF. Her romantic interest during the second season became an arbitrary addition to the already muddy pool of subplots crowding the show. We don't see a sturdy progression in her love life, as the focus had to be pulled back to the main couple. In the end, most viewers only remember her as Ben's shoulder to cry on when Jim couldn't be there for him.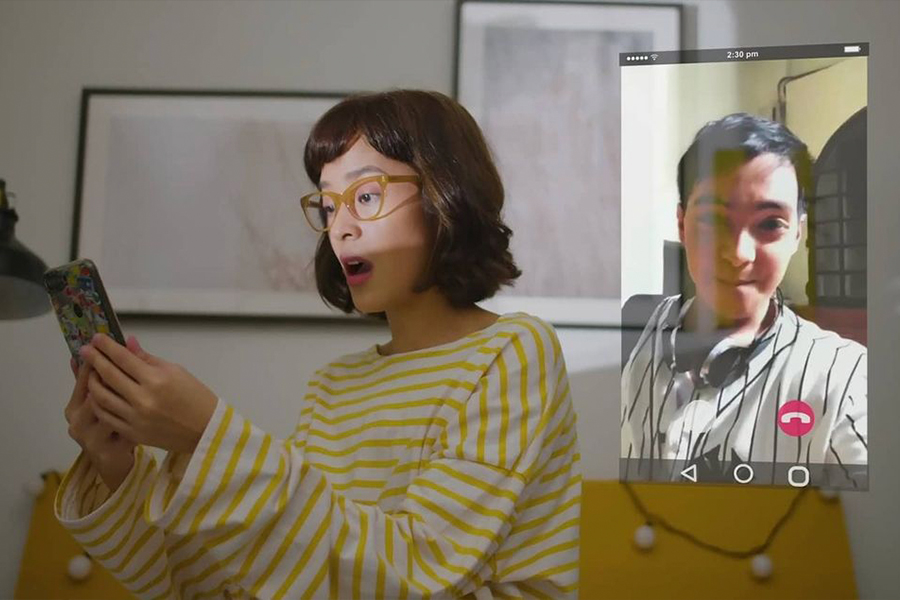 ADVERTISEMENT - CONTINUE READING BELOW
There was a more thorough attempt to add substance to Adrianna So's Gameboys character. The spotlight was all on Ms. Gatdula in her own spin-off series, Pearl Next Door, where we got to witness her own romantic struggles sans Cai and Gav, save for a cameo in one episode.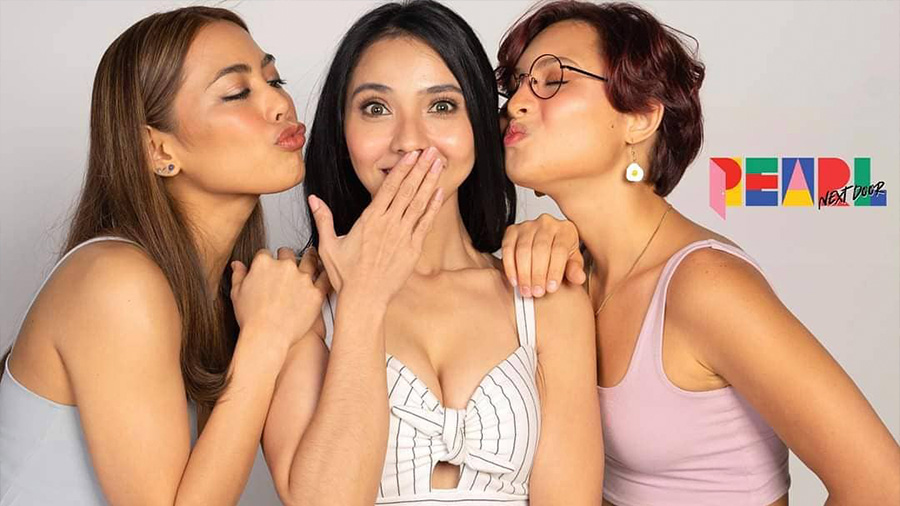 ADVERTISEMENT - CONTINUE READING BELOW
Though, if one were to consider who Pearl is in the main series alone, it would be difficult to say that viewers got to know her beyond the wide smile that's always there for her male friends. She only pops in and out of frame to essentially be the president of the CaiReel fan club. Much less can be said about Anna in Gaya sa Pelikula. While a dialogue of hers gave context to who she was as a working mom, her only role in the series was to be Karl's go-to person for advice. We didn't get to remember anything about her beyond her quotable words of wisdom.
Having said all of this though, this doesn't discredit the fact that efforts have been made to give female characters more storylines than just being a third wheel.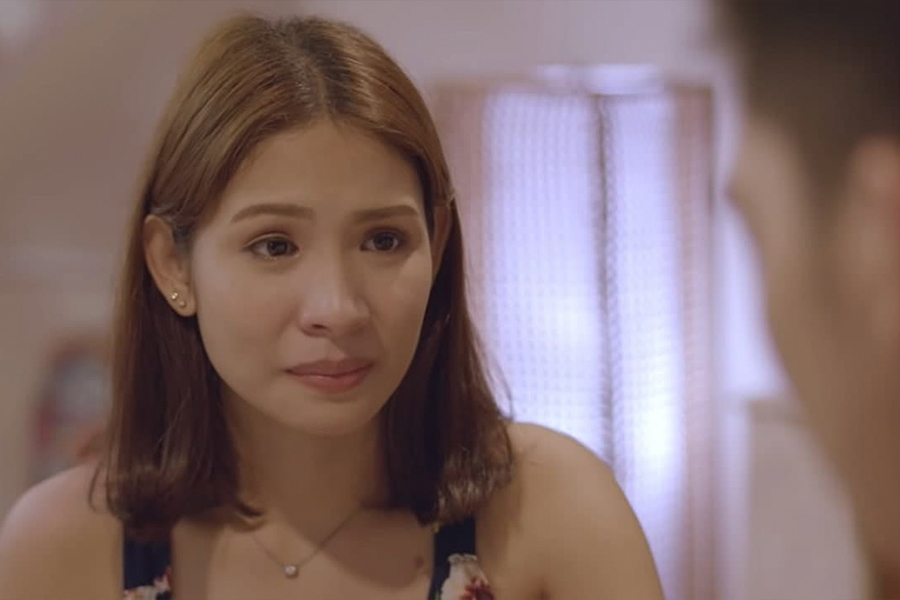 ADVERTISEMENT - CONTINUE READING BELOW
What's next for queer Philippine media?
The focus of any BL will, of course, naturally be on the two starring men, and the job of any supporting character in the story is to help bring their romance to fruition. However, as Philippine media moves toward proliferating more mainstream queer stories, what one can hope for in the future is that female characters are given their own spaces to be in love, as well, whether it's through Girls' Love series' or sapphic films. Shows like Pearl Next Door and BetCin have proven it can be done.
As the contemporary local BL scene continues to thrive, the challenge to production houses now is to actively cater to woman-centric narratives, as well; ones that spotlight the female perspective on romance that mainstream media has sparingly highlighted thus far. It's undeniably important that these stories are heard, and are given their own platforms, too.
ADVERTISEMENT - CONTINUE READING BELOW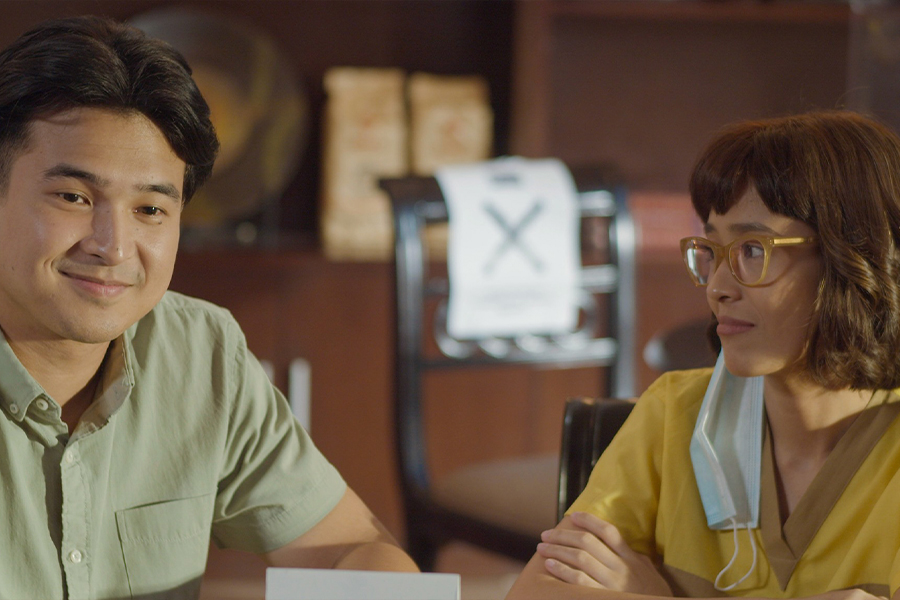 At the end of the day, it's only correct that women are regarded as more than just throwaway attachments to guys who may or may not also be lovers. After all, we have a bunch of ladies to thank for the BL boys we swoon over today.
ADVERTISEMENT - CONTINUE READING BELOW
Preview is now on Quento! Click here to download the app for iOS and Android and enjoy more articles and videos from Preview and your favorite websites!
Related Stories from Preview.ph



Hey, Preview readers! Follow us on Facebook, Instagram, YouTube, Tiktok, and Twitter to stay up to speed on all things trendy and creative. We'll curate the most stylish feed for you!