I have to admit, it's rare to see a crime/thriller series make it to Netflix Philippines' top 10 content for almost two straight weeks. The community quarantine has turned everyone into a K-drama addict so it's no surprise that Korean content rules on the platform, but what makes Freud's appearance on the charts even more surprising is the fact that I've never seen any promotional material for this series prior to it premiering. It was this under-the-radar show that suddenly just popped into the "most popular" list one day.
Upon checking the synopsis, its dark and supernatural premise didn't give me any clues to why people were hooked either—shows like Freud tend to be mostly talk and less action. So out of curiosity I gave it a go, and it isn't at all what I expected.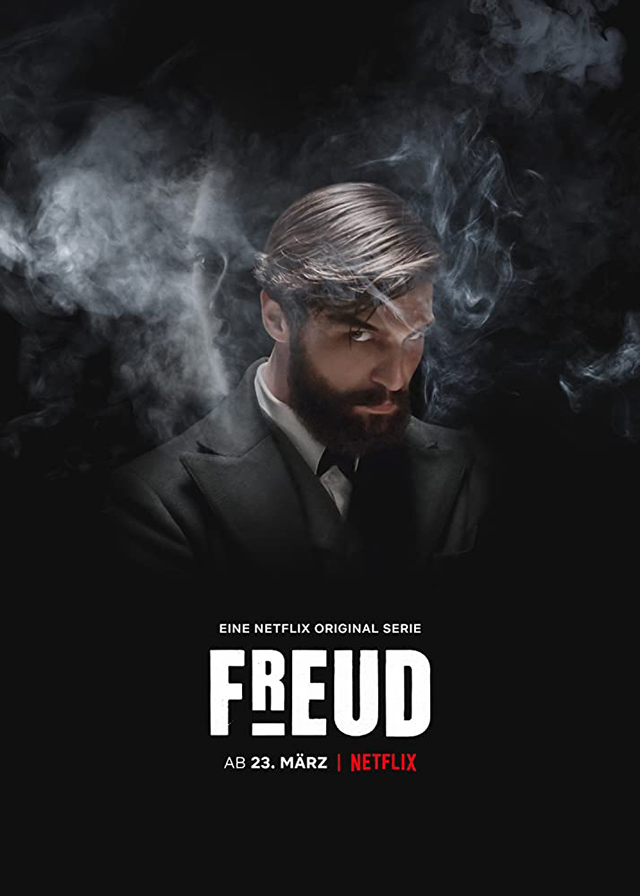 ADVERTISEMENT - CONTINUE READING BELOW
CONTINUE READING BELOW
Recommended Videos
In a nutshell, the series follows a young Sigmund Freud (Robert Finster) in Victorian Austria, pre-birth of his ingenious theories to develop psychoanalysis. In this fictional take on the brilliant doctor, Freud is obsessed with hypnosis and cocaine as a method of therapy and through his entanglement with alluring medium Fleur Salomé (Ella Rumpf) he solves a complicated crime filled with conspiracies.
Read on to find out if you should add it to your watch list!
What I Liked About It
It's beautifully shot and directed.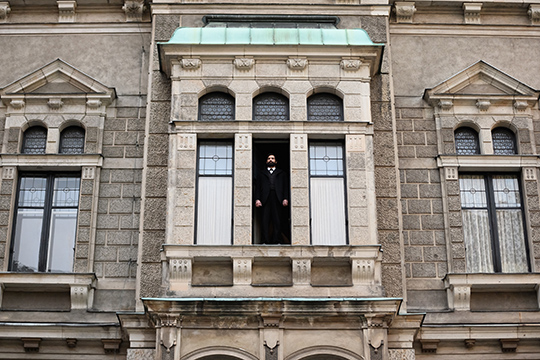 ADVERTISEMENT - CONTINUE READING BELOW
The series feels like a grand horror/thriller and it's simply a visual feast. There's something very gothic and macabre about the color-grading and overall direction, which make this semi-historical series a treat to watch unfold. There are even certain scenes that feel like an art film, almost. And since the show was shot in Prague, the architecture is breathtaking, too!
It portrays Sigmund Freud in a way you've never seen before.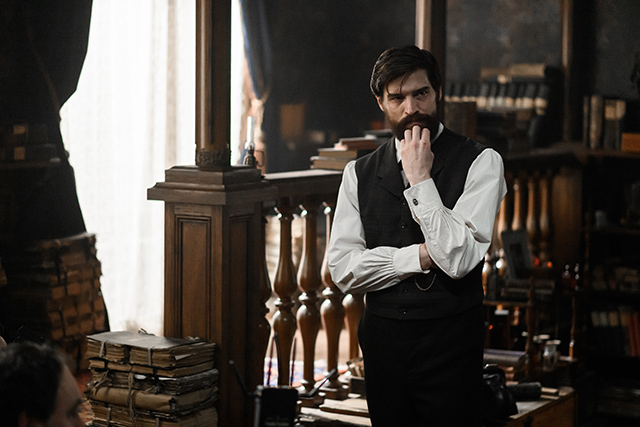 ADVERTISEMENT - CONTINUE READING BELOW
If you throw out any preconceived notion of the neurologist prior to watching, it's honestly pretty interesting. The show rewrites Sigmund Freud as this sleuth à la Sherlock Holmes (drug-addicted and all), and if you're okay with that, you shouldn't have any problem binge-watching the episodes. Since I had no expectations for the series, I welcomed this change in my usual programming and found the premise to be quite interesting. Treat it like a Freud AU set in supernatural Vienna. Not to mention actor Robert Finster is easy on the eyes.
It's a good mix of crime and horror.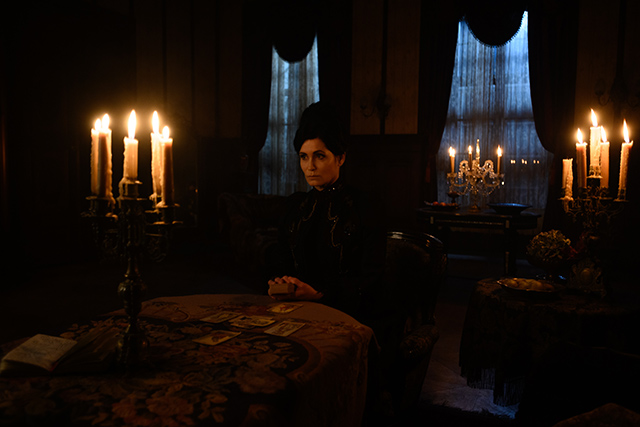 ADVERTISEMENT - CONTINUE READING BELOW
These two genres merged together make Freud a bizarre yet intriguing series. The sense of mystery and the creepy visuals give you this strange push-and-pull that'll keep your eyes glued to the screen. Actress Ella Rumpf is also a pleasure to watch and plays the troubled but beautiful Fleur in a captivating way.
What I Didn't Like About It
It aims to be provocative in many ways, but is it necessary?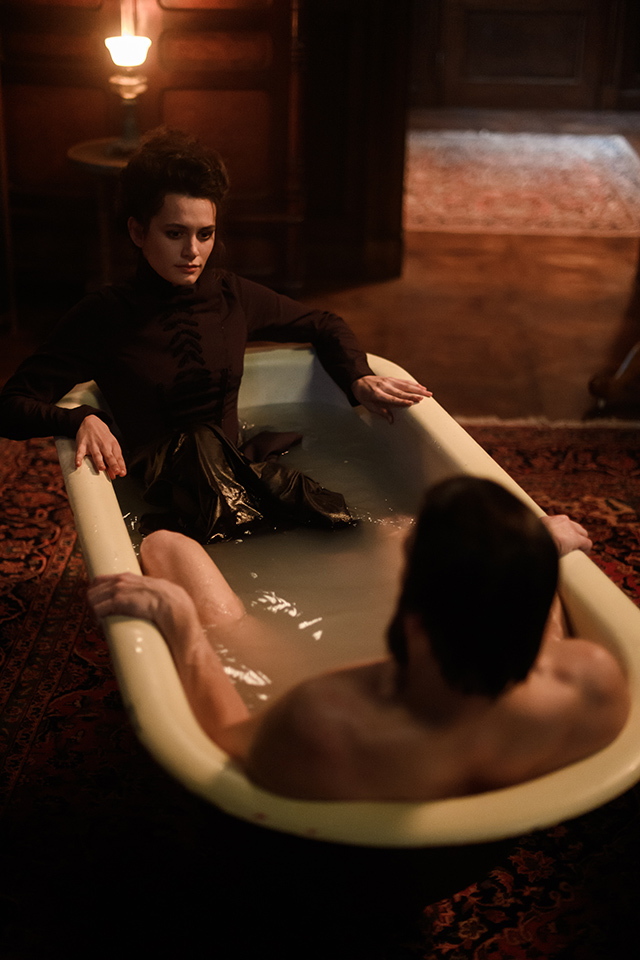 ADVERTISEMENT - CONTINUE READING BELOW
There's a lot of violence and sex that goes on here that could sometimes be obsessive. Not to mention, Freud uses cocaine quite a lot too. There's this obvious effort to deliver some shock value, but sometimes it might actually be too gratuitous.
I read a couple other reviews that criticized the series for turning Freud's character totally upside-down and far from the actual Sigmund Freud. True enough those comments are valid and the series could have just changed the name of the lead character to someone else. Although, as I mentioned earlier it's easy to treat this as some sort of supernatural alternative universe take on the iconic doctor.
So Should You Watch it?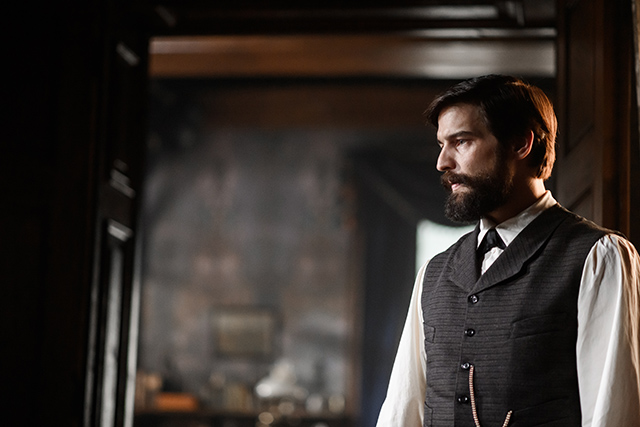 ADVERTISEMENT - CONTINUE READING BELOW
For those curious, it's actually worth watching! It's an acquired taste in terms of a crime thriller, but if you've got a penchant for horror and murder this is definitely worth streaming and actually rewatching. I can see the horror aspect of it to be appealing to Filipino viewers, and contrary to its title, there is actually less talk and intellelctual rambling in this series, and a lot more action in a varied sense. For casual viewers, I'll say that it's even worth it just for the visuals! It serves as a great introduction to Austrian cinema and TV, too, and I'm sure, like me, you'll be searching Google for the cast and creators once you're done.
Related Stories from Preview.ph