No two egg freezing stories are the same, especially if they're done in different countries. Hearing about DJ and TV host Sam Oh's experience definitely piqued our curiosity about this procedure, and we've been itching to find out how other countries and Filipinas handle it. And as if by a stroke of luck, one of our Best Dressed girls for 2016, Mich Dulce, recently had her eggs frozen at age 35. She actually had it less than a week ago, yet she was more than willing to share her story.
Below, Preview presents an in-depth and exclusive discussion with the milliner and corsetiere about her egg freezing journey with UZ Brussel in Belgium. Mich tells us her story in full, along with the unpopular details every woman needs to know about the procedure.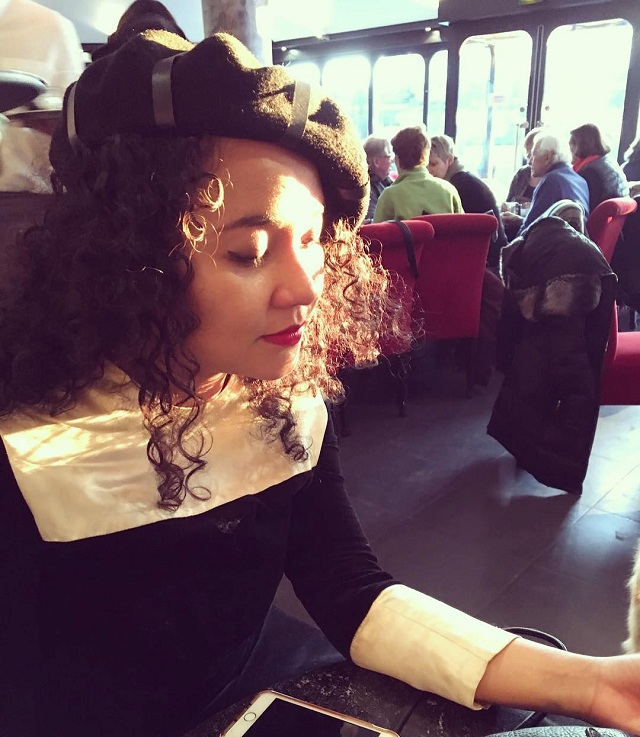 ADVERTISEMENT - CONTINUE READING BELOW
IMAGE INSTAGRAM/michdulce
Hi Mich! Can you tell us how you first came to know about freezing eggs?
"It was something that I really looked into. I was always interested in doing it, but the year I turned 35 I was like 'You know what, I'm getting older I gotta do it na.' So I started doing research. I was actually being kuripot about it [at first] and wanted to do egg sharing, which is when you get the process for free but you have to donate half of your eggs. I was looking into doing that, but it turned out that I was too old."
Do you have to be a certain age to do that?
"Yes, for egg sharing. Because for that, you have to ensure that your eggs are in optimal condition, so they only let you do it right before you turn 35. When I applied, it was right before I turn 35. But even if I was ready, they told me there's a one year waitlist, which meant that I was too old already."
CONTINUE READING BELOW
Recommended Videos
Was it back and forth for you or were you completely sure from the start?
"Actually from the start it was something I always thought about. The thing is I'm really obsessed with being a mom. I really love kids and I really want a child; and not just any child I really want a child that has my DNA. I really want to bear a child and the entire process of motherhood is like a part of me. I feel like it's part of my being a woman and it's an experience I had to live.
"When I was 30, I was actually saying that I'll just have IVF (In Vitro Fertilization) and get pregnant. But then at that time I was still super driven with my career and I forgot about it, and then I only remembered it when I was 34.
"Even if I had the opportunity to get pregnant right now, I'm not really at that point where I can do that. I don't find myself financially stable enough, I don't think my life is stable enough, I don't even know where I'm living so I can barely have a kid. So, I decided to take a step in preserving my fertility."
ADVERTISEMENT - CONTINUE READING BELOW
Let's go to your story. What was the name of the institution where you had it done?
"I had it done at UZ Brussel in Belgium. Since I travel so much, I wanted to find the best place for me to be able to do it at a really good cost. I really researched, looked for clinics in countries like London and America. Then, my doctor friend in Paris was like, 'You know the healthcare in Belgium is really good, you should look at that.' But apart from that I went to St. Luke's and met with a doctor, and they said that after the age of 35, your fertility drops really quickly. [So] I had to book the appointment.
"In the Philippines, it's different because it's not very popular and you can do it right away. UZ Brussel is a really popular place to have it done because it's their expertise, and they're globally known for having really good egg freezing techniques, in the sense that the people in St. Luke's were trained at that facility. So it's really one of the best. I didn't know that [it was popular] so when I called in October I was expecting that I can come in like a week and I'll be done before Christmas. But when I called they said there was a waitlist so I had to have my first appointment in January. [laughs]"
ADVERTISEMENT - CONTINUE READING BELOW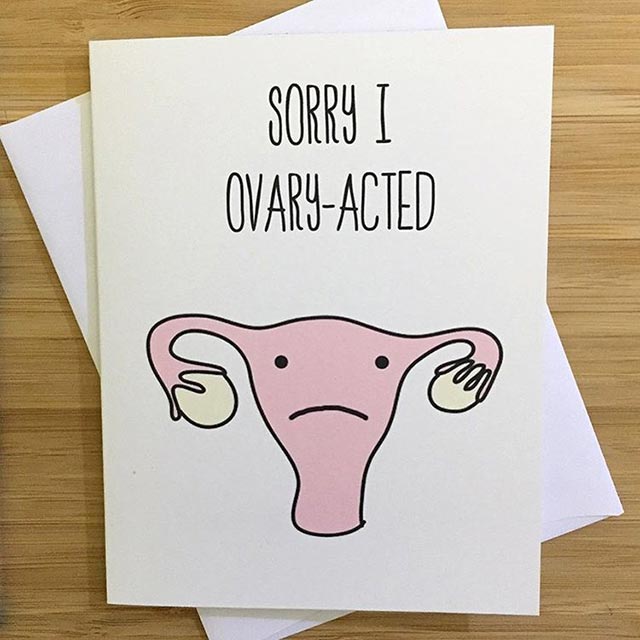 IMAGE INSTAGRAM/michdulce
So that was a lot of waiting time for you.
"[There was] a lot of waiting and a lot of research. I'm glad I waited because it gave me a lot of insight on what I was going to do. While I was waiting, I came home to manila for Christmas and met with the St. Luke's people. And I talked to people in Manila who had frozen their eggs like Divine Lee and Sam Oh, since they did it in different places. Cristalle Belo, too, they've all done it.
ADVERTISEMENT - CONTINUE READING BELOW
"So I met with my doctor, Dr. Novero, in St. Luke's and I had so many questions. The reason why I met with him was that my mom was uncomfortable with me freezing [my eggs] in Belgium since I'm sickly, like I have asthma. My mom said why don't I just check it here, so I did the meeting.
"I was really set about doing it in Manila. I was like 'Look, there's not even a deadline. I can be done before New Year's.' I came to see him [my doctor] on the second week of December and he said if I wanted to start next week when I got my period, game na. I was ready so I did the test. But when I was complaining about where to freeze my eggs on Facebook, one of my Facebook friends who isn't from Manila goes, 'You should do it where the laws are good.' And I was like what laws, I never even thought of that."
ADVERTISEMENT - CONTINUE READING BELOW
What did you learn when you looked the laws up?
"I asked the doctor about the laws in the Philippines, like if we have surrogacy laws. He told me that we don't have any, and that the ethical code in the country is that you can't fertilize your egg unless it's your husband's sperm. I was in shock. That completely defeats the purpose of freezing my eggs because I'm a single woman. Everyone I talked to did not know about this either. They don't have sperm bank in the Philippines, they don't have any of that, because they don't allow third party sperm. So if you wanted to fertilize it you'll have to send your egg to another country.
"I feel like that's what I have to tell in this story. [There are] all these people who are trying to freeze their eggs in Manila and they're going to find that out. You can't even bring your friend to donate sperm for you. So it's so restricting as a woman, right? Kaya mo nga siya ginawa is because you want to have kids and have that opportunity, but then you can't do it.
ADVERTISEMENT - CONTINUE READING BELOW
"I was looking into it, and you can still transfer it to the States for around P100,000—you can do it, it's possible. If there's no option for you to leave the country then it's okay you can still transfer it to another place, but note that the laws in the Philippines are like that. That's why with that in mind, I realized the cost will be basically the same [if I didn't do it in Manila]."
What are Belgium's laws on egg freezing?
"In Belgium they don't have surrogacy either but they do have a sperm bank and allow you to use third party sperm. They will also facilitate your contracts if someone is coming to donate so they don't have the right to your child. Things like that made me feel good about [the process] so I was like okay, I'll do it here. [Because] even if they didn't have surrogacy, it's not an issue for me because I don't want someone else to carry my baby [anyway]."
ADVERTISEMENT - CONTINUE READING BELOW
How did your first meeting at UZ Brussel go?
"I went in January and already came with my tests results that I got in Manila. When I talked to the doctor there I felt very comfortable in that hospital. It was different. They don't just have a doctor, they also have a psychiatrist who makes sure that you're ready for the process psychologically. They ask if you're doing it for the right reasons, about your donors, and expounds on the laws when you ask.
"And because I arrived with my tests, normally you'll have another meeting, they allowed me to start the cycle on my next period. So in two weeks, before I left the hospital that day they gave me my prescription for my injections, a DVD to watch about how the process is gonna be, how to inject myself, and how to do everything. And then I went back to Paris. After the first day of my period, I had to do a blood test and then send it to them to confirm that I was okay to start stimulation."
ADVERTISEMENT - CONTINUE READING BELOW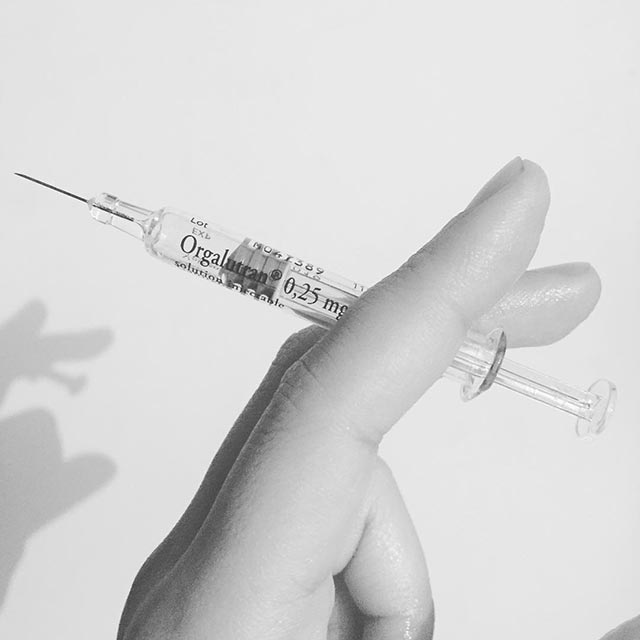 IMAGE INSTAGRAM/michdulce
What were you supposed to inject yourself with?
"It's the hormones. What it does is that it stimulates the growth of your ovaries (your eggs). We make one egg per month, right? So with that, you produce multiple eggs in one go. It stimulates the follicles so it can all produce eggs."
ADVERTISEMENT - CONTINUE READING BELOW
Were the injections a problem for you?
"Oh my god, it was the worst. I'm super scared of needles, as in when I was a kid I kicked my pregnant dentist and she gave birth. That was for me the most challenging part, doing the first jab."
How did you manage to do it then?
"The first time I had to do it I was so scared. Fortunately, one of my best friends is in Paris and her boyfriend is a doctor so I went to see him and asked to teach me how to do it. When he did it to me I realized that it wasn't as painful as I thought. It was comforting, especially since that was the first time I actually watched a needle be injected into my body in 35 years. The next day, I did it by myself, and by the third day, it got easier. You'll be so used to stabbing yourself in your stomach because you have to do it every night, and on the 10th day you have to do it twice a day."
ADVERTISEMENT - CONTINUE READING BELOW
So where do you inject the needle? Do you inject on the same spot?
"[You inject the needle] two inches below your belly button. And no, just the same general area. You can't do it on the same spot to avoid an allergic reaction. You have to choose a different spot every time."
Is there anything you're not allowed to do before the procedure?
"You're not allowed to exercise because of risk of ovarian torsion. Since your ovaries are massive, there's a risk that they'll twist and it's going to be very painful. You're not allowed to smoke, too. When it comes to food I was super strict with myself after talking to my cousin who has a baby from IVF. Three months before my procedure, I stopped drinking alcohol and caffeine. For sugar, I really regulated my intake. I tried to eat healthier so that my eggs were healthier."
ADVERTISEMENT - CONTINUE READING BELOW
How were the few days leading up to the procedure?
"After 12 days of hormones, you do an ultrasound to see the growth of your follicles. When you have four eggs that are a certain size, it means you're ready to give yourself a trigger shot. That shot has to be given at an exact time, so it'll be exactly 36 hours when they take your eggs. It was quite complicated because you have to mix and dilute things, but I managed."
At this time, can they already tell how many eggs they'll be able to extract?
"Yes, they can tell you how many follicles you have at the ultrasound. I had 17. I was happy because I really wanted a lot of eggs and on average people my age have six to eight."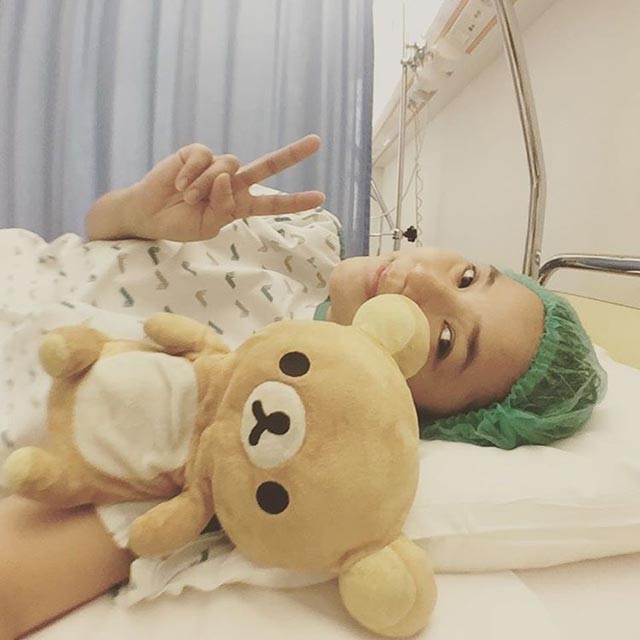 ADVERTISEMENT - CONTINUE READING BELOW
IMAGE INSTAGRAM/michdulce
So tell us about the day of the extraction.
"On the day of the procedure you should arrive two hours before the extraction. And then they give you a hair net and hospital gown. Then they give you a muscle relaxant, a thing similar to morphine, and paracetamol.
"So they put in the IV, then they wheel you in. They put another anesthesia in your uterus so you won't feel anything. Then they cleanse it. And finally, they take a massive steel needle to puncture the follicles to let the eggs release.
"The people I talked to before the procedure said it won't be painful, so when they were doing the injection for the anesthesia I started to believe it. But when they punctured the right ovary, I was screaming my head off. Para akong namamatay. It was so painful. Look at this way. You know the area to the right of your belly button? Like that high. I could feel the thing jabbing me.
ADVERTISEMENT - CONTINUE READING BELOW
"When they said they were almost done, they asked me if I wanted more painkillers. I'm allergic to ibuprofen so I can't use it, but when that was happening na I told them to give me more. And just after they said they were done, they said there was one more. I was debating whether I should go for it, but since I'm already there, might as well. I was singing to myself nalang in pain. After that they gave me painkillers again, so when it was the left ovary's turn I didn't feel anything. They said it was going to be more painful but I didn't feel a thing. It's like a very fast procedure."
Really? How quick was it?
"They said it was 10 minutes."
Was it an outpatient procedure?
"If you have someone to go with you, you can leave after two hours, but if you're alone they keep you there for five hours to make sure you don't fall over and die. I was so lucky because this girl who sold my hats in her shop lives in Belgium follows me on Instagram and offered to pick me up. She picked me up from the hospital, took me to the hotel, and carried my stuff because I wasn't allowed to carry it. [Because of her], I was able to leave earlier."
ADVERTISEMENT - CONTINUE READING BELOW
What was it like after the procedure?
"After the procedure you'll feel like you were beat up. They put antibiotics in my IV and painkillers, because apparently I bled, which you're not supposed to but I did. I was cramping, too."
Was there anything you're not allowed to do after the procedure?
"Now I'm on bed rest for a week. I'm not allowed to carry stuff, but obviously I'm pasaway and I live on the fourth floor in Paris so I still walked up the stairs when I got home. [Even if] I paid someone to take my suitcase up, I felt the exact same pain that I felt during the surgery. You're really supposed to chill out [after]. I think if I didn't go up the stairs then I wouldn't have had to experience that pain."
Going back to the extraction, all 17 eggs were extracted?
ADVERTISEMENT - CONTINUE READING BELOW
"No, only nine [were extracted]. I was so sad because I really wanted around 15 because each egg only has a 5% chance to develop. So if you have 20 eggs, you have a 100% chance. With 9 eggs I only have a 45% chance. But everyone was telling me that nine is already a good number. Even the nurses said that I'm lucky I have nine because some people get six or even zero. I have a friend she decided to do IVF when she was 40 and she had no eggs. She was too old na. I guess nine is better than nothing."
You mentioned a while ago that you went to different clinics and you were sort of canvassing. What kind of questions do you recommend asking?
"You have to know about the laws surrounding the topic and the costs. In Belgium it was 2500 euros for the process, but there's 1500 euros to buy the medicine. Each ultrasound is 100 euros. You have to ask for all those hidden costs if you have a budget and know that right away."
ADVERTISEMENT - CONTINUE READING BELOW
How about the costs? Can you give us a rough breakdown?
"In Belgium it was 2500 euros to freeze, including 10 years of storage. It was 1500 euros for the medicine. On average, I would say around P300,000. In St. Luke's it was around the same price. But I know in St. Luke's they give you an anesthesiologist and maybe that's why it didn't hurt [for the others].
"There's also a yearly storage fee if you freeze your eggs here and that will cost around P13,000 every year."
So is it cheaper to do it in Belgium?
"Yes, but I guess it's because I didn't have to factor in things like flights because I live here [in Europe]. My only [extra expense] was paying for a hotel for two nights, [which was] 300 euros. But it is cheaper in Belgium if you think about the storage and the fact that getting the third party sperm won't be an issue. If I was paranoid about an earthquake in the Philippines, a friend told me I should be more paranoid about my eggs being flown in to the States if I had them frozen in Manila. [laughs]"
ADVERTISEMENT - CONTINUE READING BELOW
If anything happens to the eggs. Do they give a refund?
"No, I don't think so. In Belgium, we had contracts for the eggs. If you don't use your eggs, like if you die and if your lease is going to expire, [we signed a contract for that]. You'll either sign to donate it to science or have the eggs destroyed. If you donate it to science, they ask if you'll allow them to be fertilized, etc."
How will you go about retrieving the eggs?
"I'm thinking of retrieving it when I'm 40. The reason why you freeze your eggs is that it's the egg quality that goes down, but your uterus is always ready to have a baby. It doesn't age until you're 45. You can still have a baby [any time before then], it's [only] the eggs' health that you have to preserve.
ADVERTISEMENT - CONTINUE READING BELOW
"Belgian laws also state that after the age of 45 you're not allowed to use the eggs anymore. They're concerned about the welfare of the mother since after 45 it's not healthy for you to carry a baby anyway."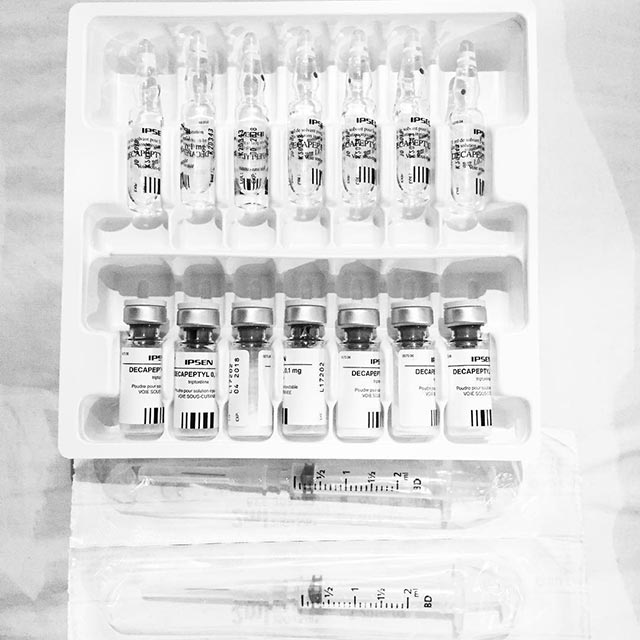 IMAGE INSTAGRAM/michdulce
Any other hiccups you encoutered along the way?
ADVERTISEMENT - CONTINUE READING BELOW
"The hormones will make you really crazy. It's really bad. I never needed my female friends so much in my life. I would cry over the stupidest things. And then you get fat. You're bloated. One day I stepped on the scale, and I gained like four pounds overnight. My stomach was so big. The doctor said after the retrieval, the PMS will hit and you'll gain eight more pounds. I'm still waiting to gain it."
Do you have more advice for anyone looking to freeze their eggs?
"Do it early if you plan to do it (I wish I did it when I was 30) and even if you're not sure about freezing your eggs, you should still do the fertility tests. Women need to be aware where they are fertility-wise.
"Pick a location based on how comfortable you are and not how much you're going to save. I don't think I could've done it anywhere else because I was anxious about emergencies. You should also think about the reasons why you're freezing your eggs.
ADVERTISEMENT - CONTINUE READING BELOW
"When you're going to do it, prepare not only with the food you eat but also mentally. They say stress affects your eggs as well. I prioritized my fertility over my life [so I stopped working] and I'm so glad I did that. Because with the hormones, if I had to make decisions, I would've made the wrong decisions. I would say take time off."
Interview by Nikki Santiago-Rivera
Related Stories from Preview.ph
Hey, Preview readers! Follow us on Facebook, Instagram, YouTube, Tiktok, and Twitter to stay up to speed on all things trendy and creative. We'll curate the most stylish feed for you!