If you take a look at Heart Evangelista, you would most probably think of all the lavish adjectives you can think of to describe her and her fashion-filled life. In case you missed her answer to a fan on how rich she is, Heart quickly proves how hard she works to achieve her wildest dreams. Juggling different titles as an actress, artist, style influencer, and entrepreneur, it's honestly not easy to keep up with such a high life.
In Heart's latest YouTube video, she shares her most memorable fashion show, in which she surprises us with an unexpected story. "It was memorable because I never really said this actually, and I'm very, very shy to say it," she opens up.
At Gaultier Spring 2020 couture collection fashion show held at Théâtre du Châtelet in Paris, a lot of people wanted to witness Jean Paul Gaultier's last show including Heart herself. Having met iconic faces such as Christian Louboutin while being dressed to the nines with her pearl ensemble, she felt vulnerable to even admit to herself that it happened. "When I got to the location, I actually didn't even say this in the vlog because I was too shy because they dressed me up and the show was about to start—I had to leave because I was getting a panic attack," she reveals.
ADVERTISEMENT - CONTINUE READING BELOW
Heart further explains that the theater was so cramped. The place had a double deck setting, and since it was a celebratory show, we can all expect that the event was decorated with all these big, bright lights, and that they invited all the important people and press. Frankly, any person in her shoes would also feel and react the same way.
CONTINUE READING BELOW
Recommended Videos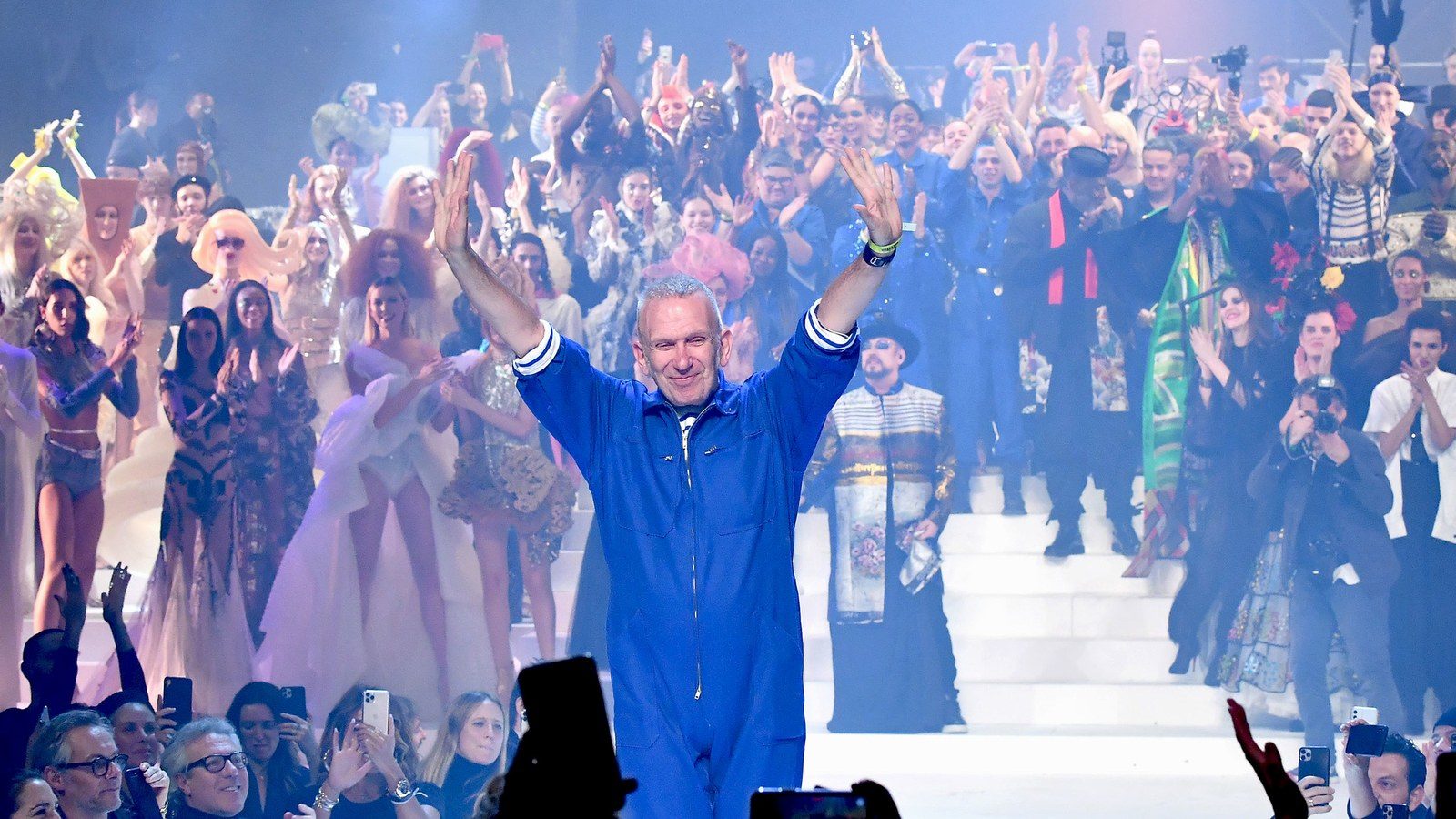 And just like every other human, Heart blamed herself for not attending one of the most major fashion shows in history. However, she emphasizes that her mental health is always number one priority. "I'm so pissed off at myself for missing it, but I felt that my mental health was first, and I couldn't breathe so I ran out," she says. It might come across as a heartbreaking story for some, but Heart treated her story as something normal that can happen to anyone—further proving she did the right thing and that she also faces challenges just like us.
ADVERTISEMENT - CONTINUE READING BELOW
For the rest of this episode of Dear Heart, she also discusses her other fashion show experiences. From her first ever invite, to how she gets to hang out with Michael Coste of Hermès, she even covers her upcoming teleserye I Left My Heart in Sorsogon with Richard Yap. It seems like no matter what Heart goes through in life, may it be her past of having only P30 in her ATM or netizens' expectations of her to settle down, she still manages to keep herself grounded with her goals, values, and priorities in line while living life to the fullest.
In case you're also curious of how she does it, we've collected all the insightful trivias we learned from Heart's magical fashion week stories:
1. Her first fashion show was for Schiaparelli
Back in 2017, Heart attended House of Schiaparelli's fashion show in Paris. Knowing how much the actress loves their beautifully intricate bags, she felt thrilled to be part of it because this specific event was also a relaunch for the brand. "It was so interesting because before the show, we were given a tour of the history of Schiaparelli, and it was interesting because I'm also a fan of Chanel. I found out that they were kind of rivals during that time," Heart explains.
ADVERTISEMENT - CONTINUE READING BELOW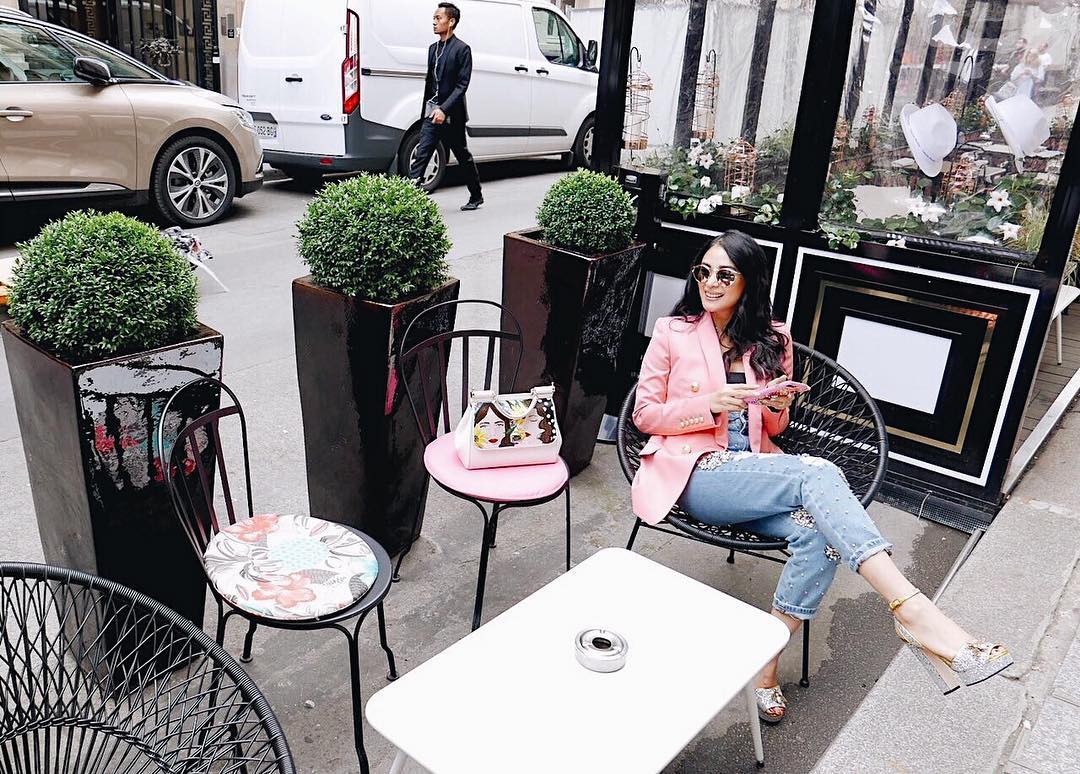 Fun fact: According to the book Elsa Schiaparelli: A Biography by Meryle Secrets, there was an instance at a costume ball in Europe before the start of World War II in the late 1930s that Chanel "accidentally" caught Schiaparelli on fire. Despite sounding like a scene from a fashion movie, their bitter feud has always been known in fashion history. Talk about rivalry at its finest!
ADVERTISEMENT - CONTINUE READING BELOW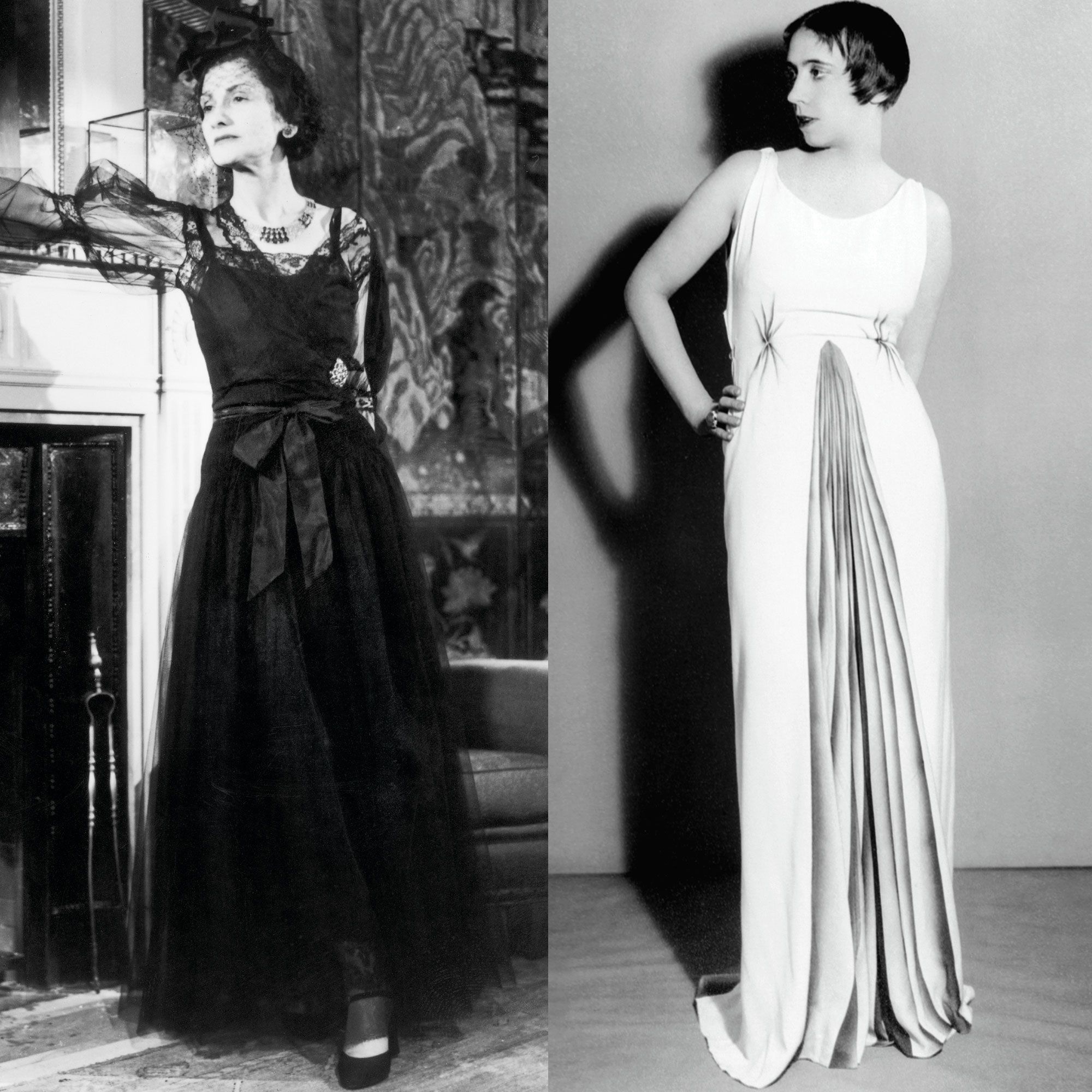 2. How she gets invited to a fashion show
It's almost like jumping into a fairytale book whenever we watch a fashion week vlog from Heart. Admittedly, it does make you wonder how she gets to go to these prestigious shows in the first place. "Sometimes they contact you through your Instagram, or sometimes you've been a fan of the house or the brand and I guess it's quite natural for some clients to be invited," she says. "But mostly, I really get my invitations through the stuff I do with other brands." She then reveals that from there, it just continues until it develops a relationship with the brands she loves, and that this was also how she got invited for her first fashion week show.
ADVERTISEMENT - CONTINUE READING BELOW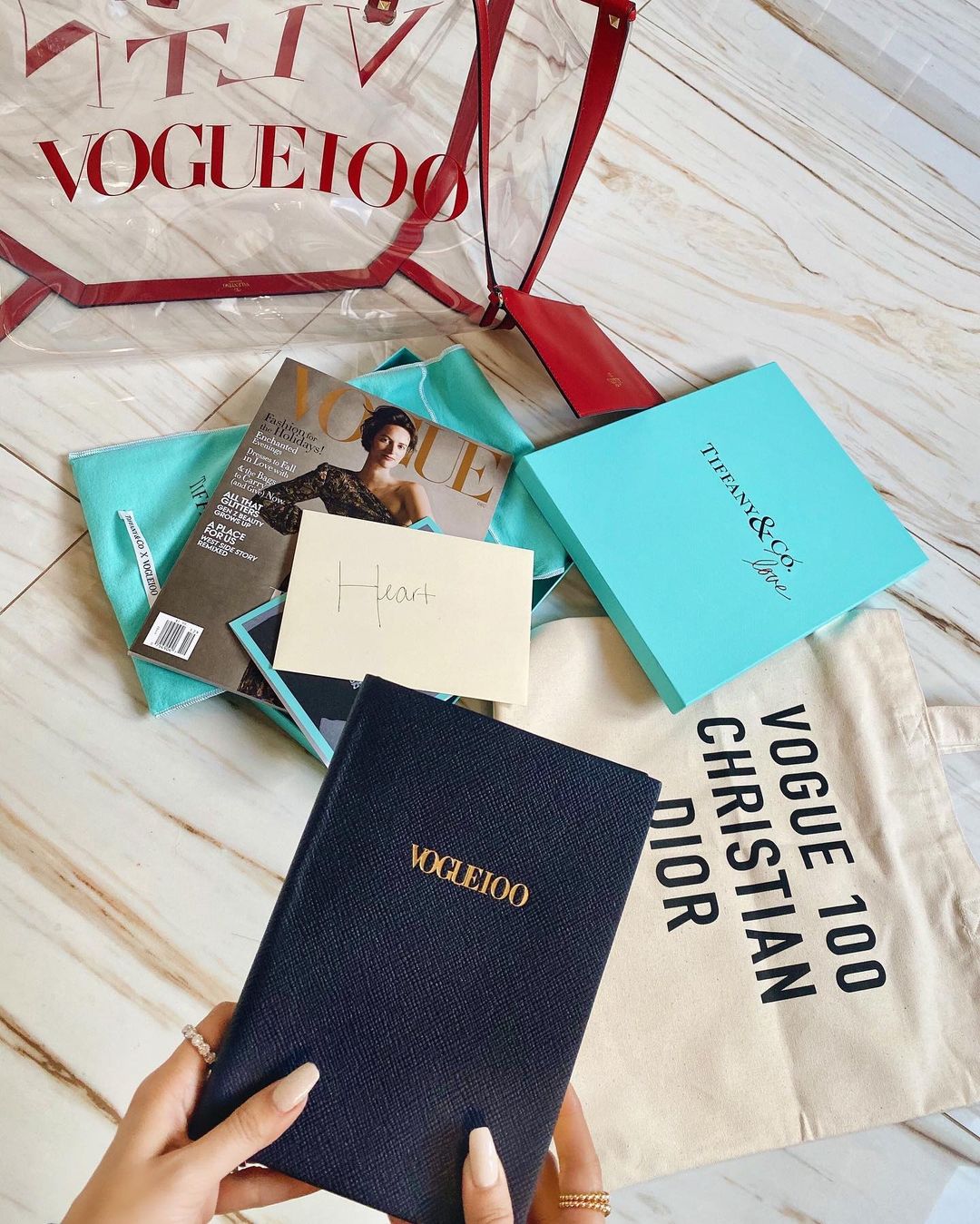 3. When she wears designer brands during fashion week
We can all agree that having the opportunity to wear stunning designer fashion items is something we'd love to try even once in our lives. For Heart, she's given the chance to do so thanks to her strong relationships with the brands she worked with. However, the twist is that she can't keep them, "These are all archive couture stuff, but you don't get to keep that because it costs millions and millions."
ADVERTISEMENT - CONTINUE READING BELOW
She also shares that they would usually lend you a piece for a couple of weeks for you to shoot and create content for the brand. However, if Heart was modeling a Louis Vuitton bag, she actually gets to keep it most of the time. If it was a whole outfit, the brand would ask her which one she would like to take home, too! In the end, Heart emphasizes how all of the designer pieces she was able to try on were equally memorable because it's not everyday you can dress up like you're Cinderella.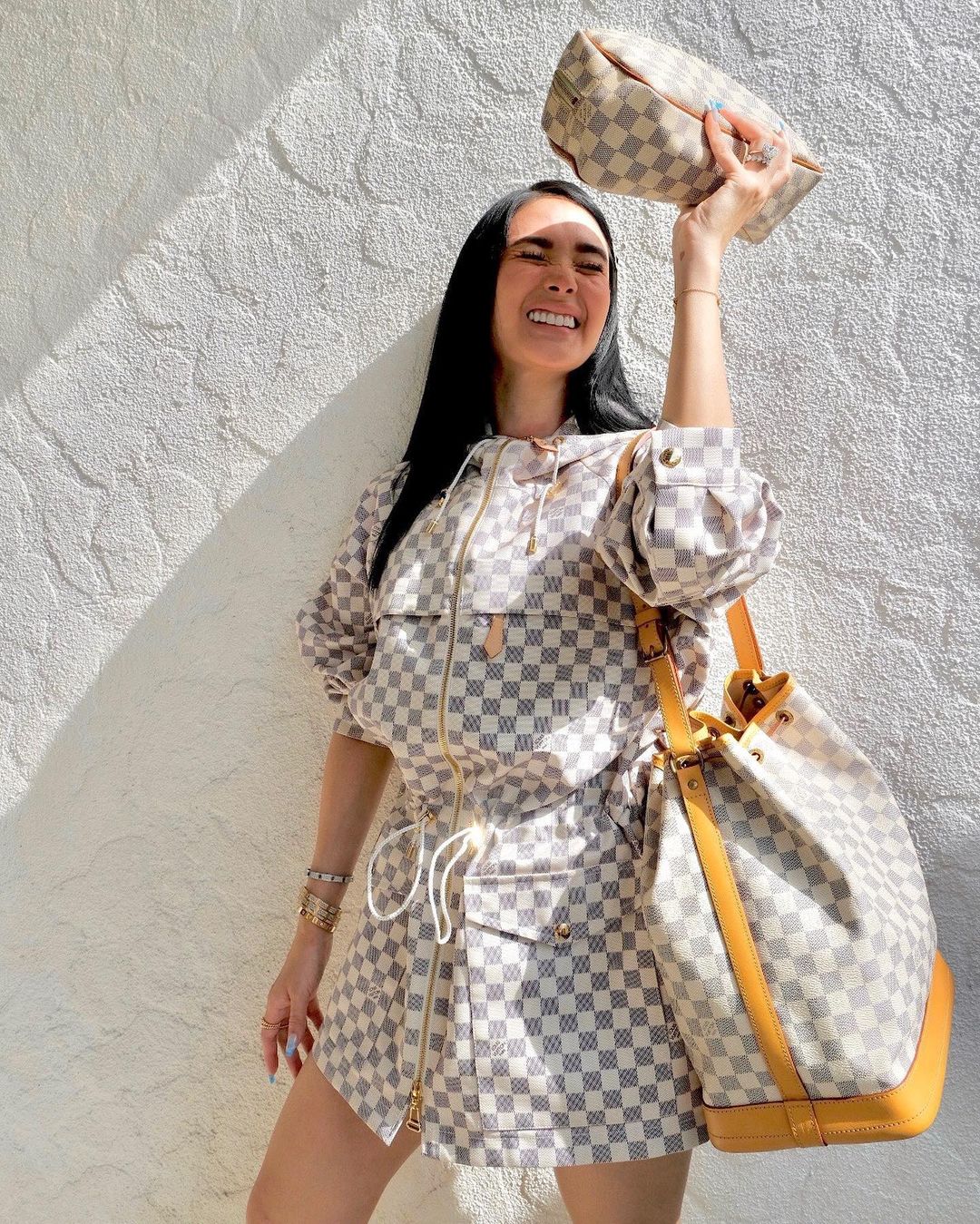 ADVERTISEMENT - CONTINUE READING BELOW
4. She picks Paris as her favorite fashion city
Aside from the amazing mix of history, art, and fashion, Heart shares her love for Paris because of the city's good food and its people. "I love how they have dogs and Hermès in the Hermès store. The dogs can go walk in and anywhere!" she exclaims her excitement. But Heart also comments that it's always different for each fashion week city she's been to. For New York, she described it as more hip but hectic, making her feel super alive. Contradictory to this busy city is Milan, where Heart says it's more chill and welcoming that it feels like you have another home. Plus, she couldn't forget their delicious cheese!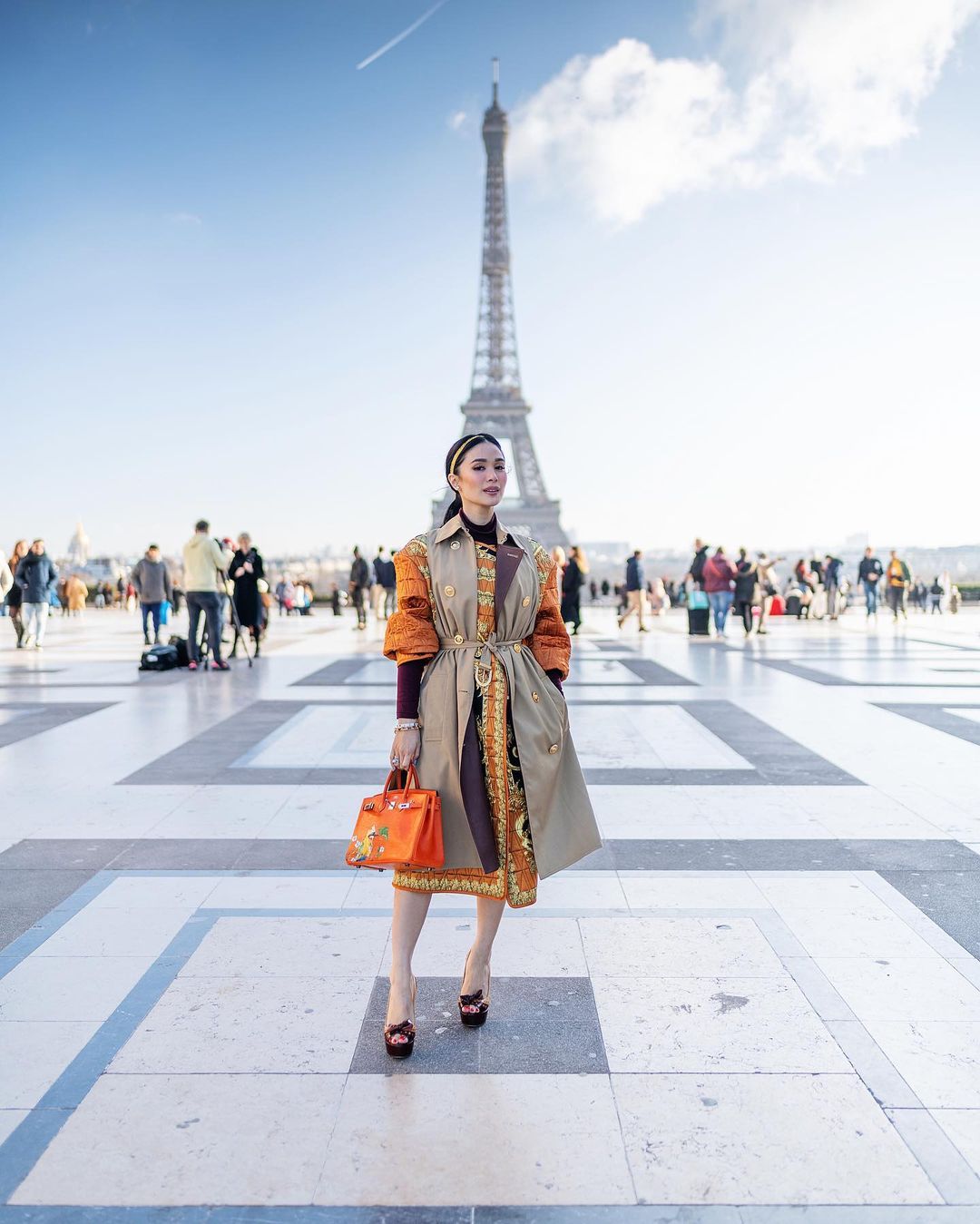 ADVERTISEMENT - CONTINUE READING BELOW
5. Her gorgeous photos on Instagram are not a joke
Heart also reveals the reality behind the photos we see of her on social media. There are times when her team would need to accomplish ten requirements a day. From filming, shooting, and editing, they would have to quickly do it to reach a brand's deadline. She also shares that a photo isn't as simple as taking it. "I want to make sure that each photo really represents me as an individual and how I carry the clothes, how I interpret an outfit, how I make it me, and how that can translate to whoever is going to look at my picture and how they can relate to that in a way," she says. This just goes to show how much Heart gives a lot of thought for each photo she produces since it's not just a post but also possibly a piece of art and inspiration for those who look up to her as a style influencer.
ADVERTISEMENT - CONTINUE READING BELOW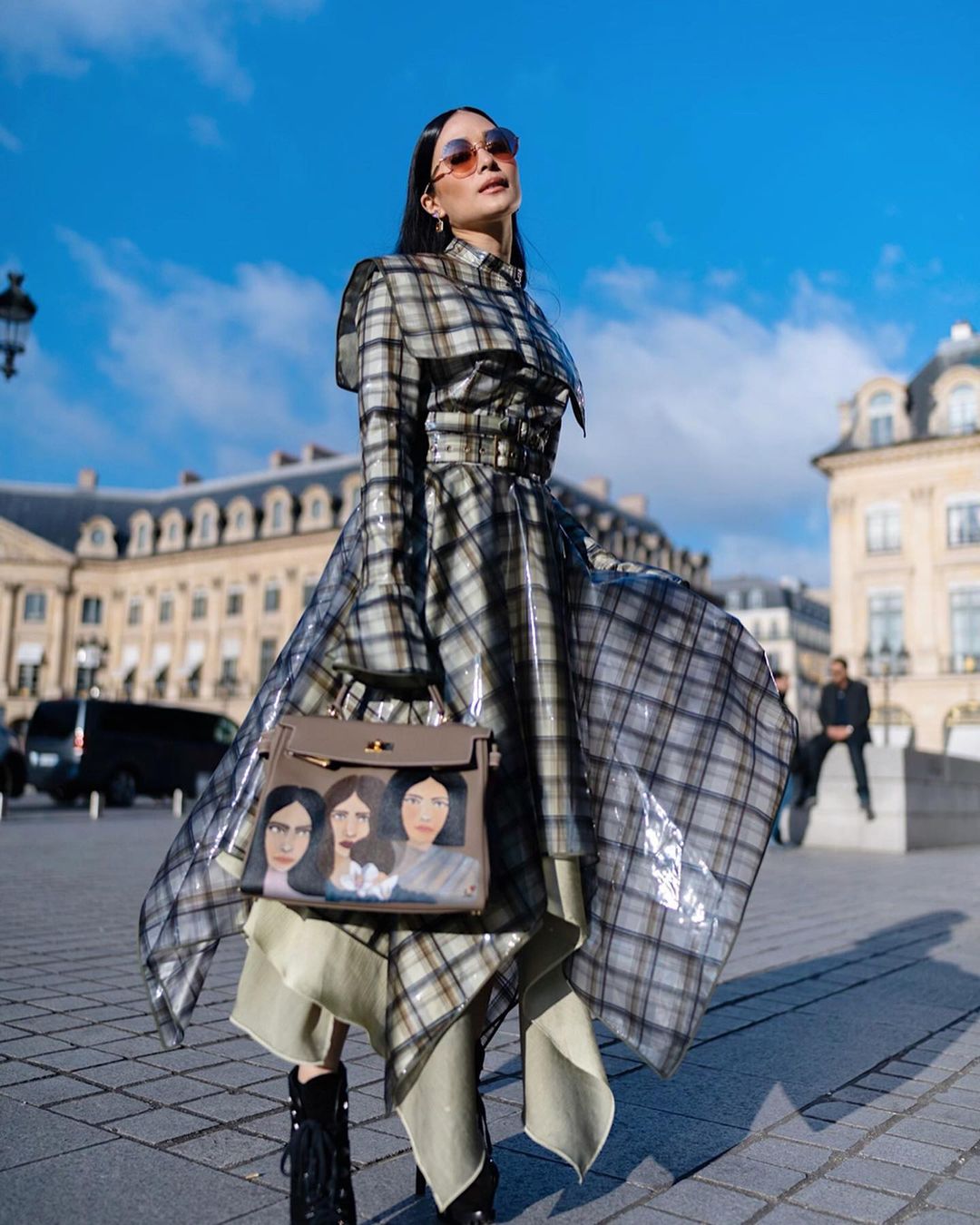 6. Her take on celebrating one's individuality through fashion
When Heart mentioned the likes of Grace Kelly, Audrey Hepburn, Michelle Obama, Mira Duma, and Chiara Ferragni as her fashion role models, one similar thing stands out the most: They're all intentional whenever they wear a clothing piece. "I feel like all these individuals that I look up to, really, they wear the same shirt, but they have a different message each time they wear it," she explains.
ADVERTISEMENT - CONTINUE READING BELOW
Though she has a long list of fashion icons she gets her inspiration from, Heart also reveals that she gets inspiration from herself. "My flaws, my insecurities, and the things that I'm fighting for that, 'Okay, I have to get over this. I have to do this,' and then I just come up with a look and I feel good in it," she says.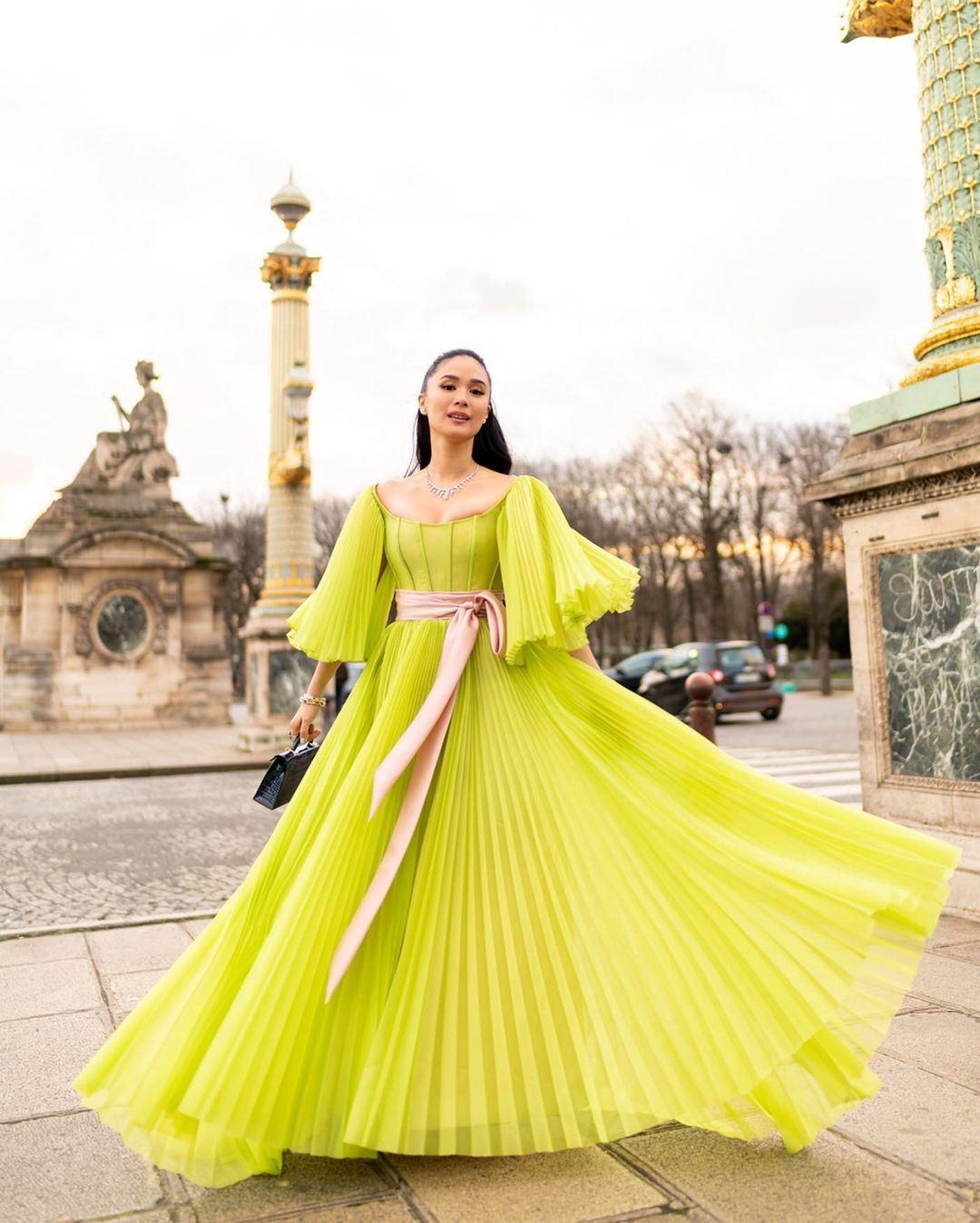 ADVERTISEMENT - CONTINUE READING BELOW
At the end of the video, Heart concludes that it's all about how you put things together, how you carry yourself, and how positive you are with just being yourself are the best weapons when it comes to fashion. Besides, even if someone wears a high-end dress that is similar to yours that's, let us say, "low-end", it won't matter because it all depends on the person who wears it. With confidence and passion as you strut in it absolutely makes a world of a difference.
You can watch the full video here:
Preview is now on Quento! Click here to download the app for iOS and Android and enjoy more articles and videos from Preview and your favorite websites!
Related Stories from Preview.ph
Hey, Preview readers! Follow us on Facebook, Instagram, YouTube, Tiktok, and Twitter to stay up to speed on all things trendy and creative. We'll curate the most stylish feed for you!