A trip to Cuba will be unlike any trip you've ever taken before. A lot like traveling back in time to the '80s, it is a city of contradictions that has the full spectrum of the good, bad, and ugly. Vintage American cars? Good! Slow service? Bad. Indoor smoking? Ugly!
My husband and I spent ten days in Cuba a few months ago and I'm pretty sure it will stay up there as the most memorable trip of our relationship—not just because it was our honeymoon, but because of the 50 different feelings the city would inspire in a single day—happiness, frustration, amusement, stress, and fear, then right back to a mojito-induced happiness.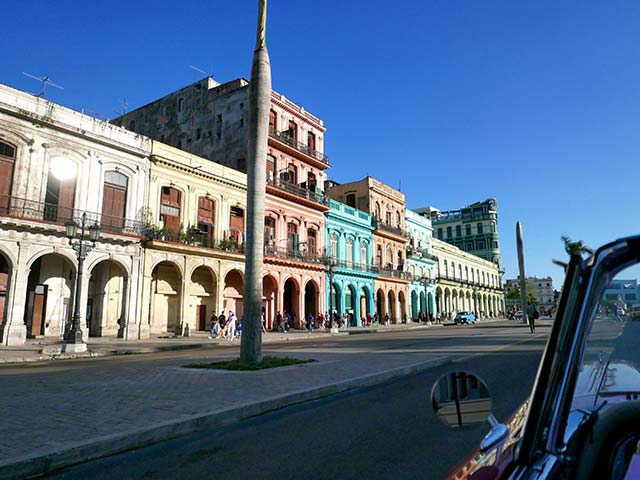 IMAGE Reggie Aquino-Diano
Sherbet-hued façades in Central Havana.
First off, Havana is beautiful. Havana Vieja or Old Havana is the historic part of town and is bordered by a stunning seaside boardwalk called the Malecon. With colonial façades, cobble stone streets, live music playing at almost every turn, and salsa dancing, it was so much more beautiful than I imagined. Havana, however, is also in decay and the streets are gritty. There is a certain rawness that is hard to describe as I write this but there is nothing subtle about the city, it is in your face at any given time.
ADVERTISEMENT - CONTINUE READING BELOW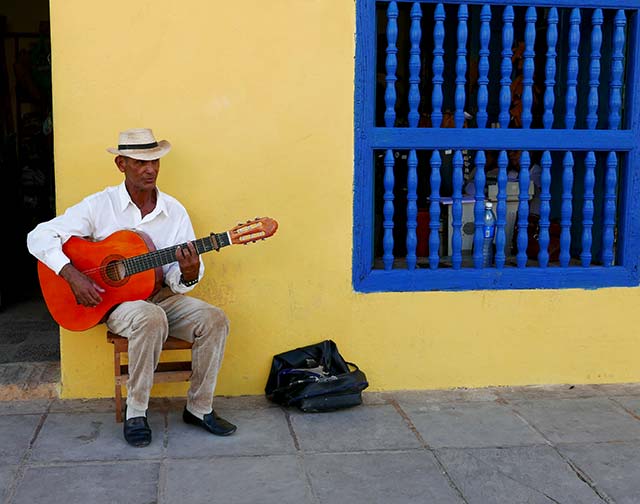 IMAGE Reggie Aquino-Diano
I loved waking up and hearing live music everywhere!
So before I launch into my guide, just one big thing to consider: be prepared to wait in line a lot—anything mentioned online or in books will have a queue so travel with a friend and have lots of conversation.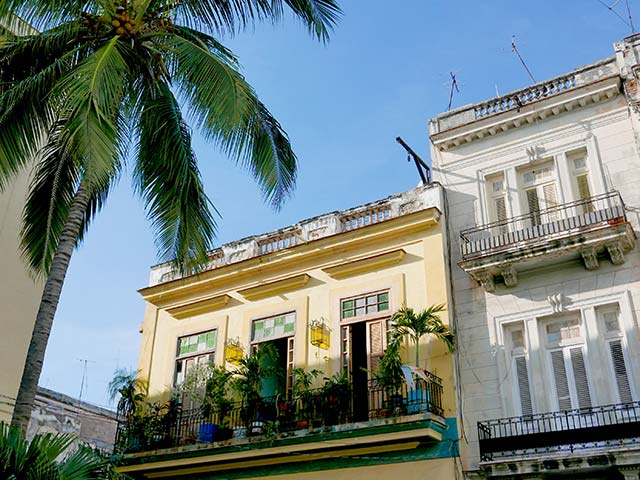 IMAGE Reggie Aquino-Diano
Staying in a casa particular was a great way to really experience the culture and the hospitality of the Cuban people.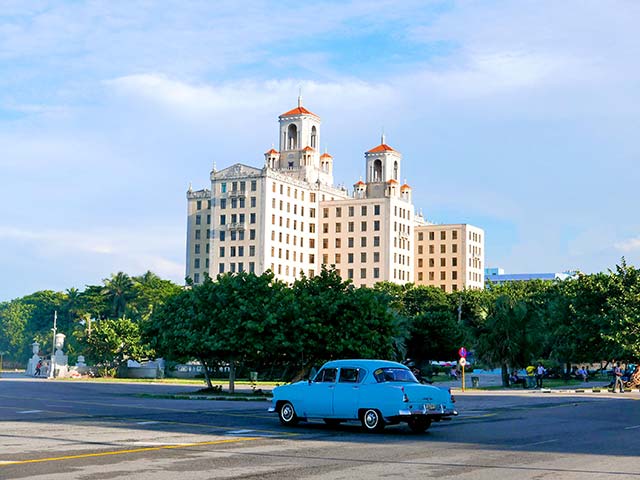 IMAGE Reggie Aquino-Diano
The glorious Hotel Nacional.
ACCOMODATIONS
It has been a tradition for most tourists over the past few decades to stay in a casa particular (AKA AirBnB's great grandfather) or a homestay with a Cuban family. These cost anywhere from $25–$40 a night. There are a few listings on AirBnb itself, some have their own websites and others can be found by just walking around town. There are also many hotels available at every price point but temper your expectations as even the five-star hotels with five-star price tags are not up to par with international standards. I would suggest staying within Havana Vieja itself if you're only in town for a few days. We stayed in both casa particulares and hotels and I would suggest you do the same just for experience. Beautiful hotels to explore for interiors (and possible OOTD backdrops) are Hotel Florida, Hotel Ambos Mundos, Hotel Saratoga (where Bey and Jay Z stayed) and the iconic Hotel Nacional.
ADVERTISEMENT - CONTINUE READING BELOW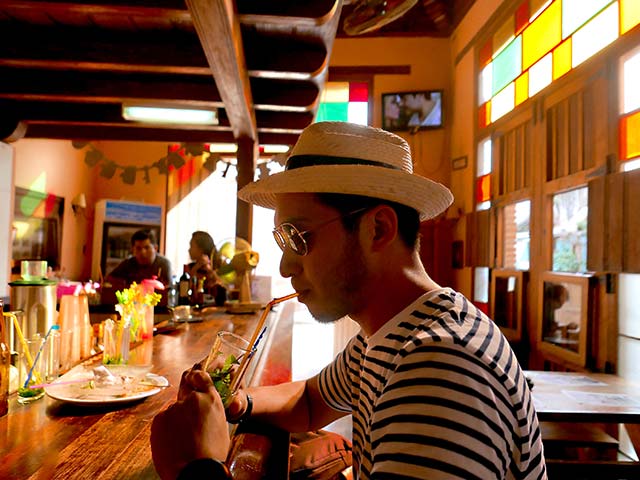 IMAGE Reggie Aquino-Diano
All day mojitos.
CURRENCY
There are two Cuban currencies—CUC or the Cuban Convertible Peso and the CUP or Cuban Peso. Tourists use the CUC which is valued as 1 CUC to $1 but the best exchange rate we ever found was 98 CUC for $100. Budget how much money you want to spend and exchange everything during the first day of your trip—the line at the money changer takes about 2 hours each time (No, really!) and will be a waste of your effort to keep going back. If you need money quick, hotel lobbies also offer the service but will only give you 87 CUC for $100. When paying for items, make sure to double check that you get back CUC and not CUP which is valued much less.
Very important: Bring enough cash. Our Philippine and US credit cards and debit cards do not work there.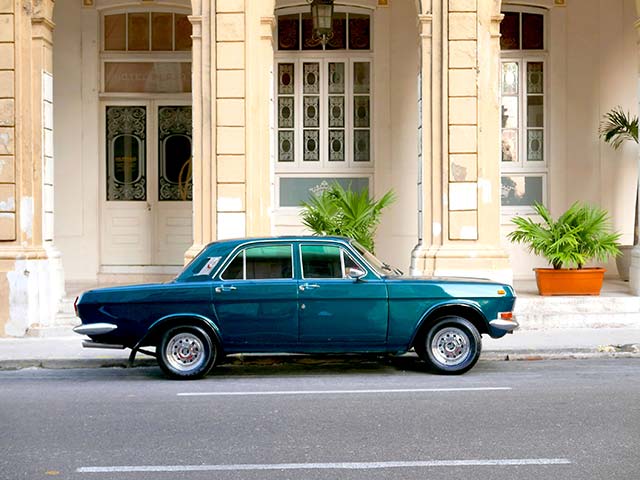 IMAGE Reggie Aquino-Diano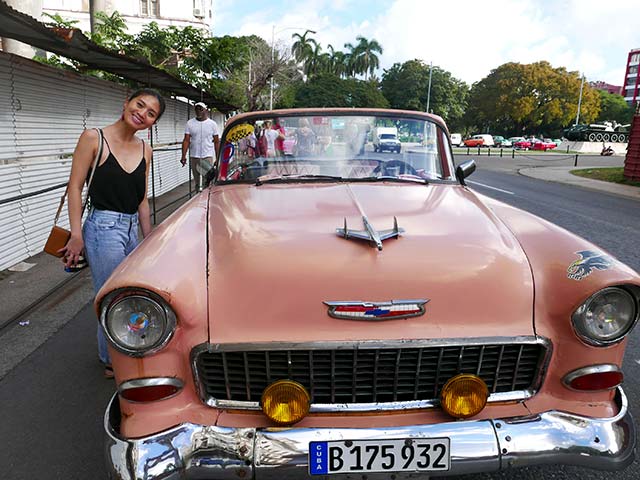 IMAGE Reggie Aquino-Diano
The classic cars were so beautiful and came in every color imaginable.
TRANSPORTATION
Cars are not allowed within the confines of Old Havana to preserve the cobble stones, so make sure to bring a good pair of shoes because they will hurt after a day of walking! It's easy to catch a taxi or a coco cab (their version of a tricycle) anywhere in the city but never try to hail one from a hotel—they will charge you double. Also, view the other tourists as your friends—find others to share cabs with, or to charter vans with if you are going out of town.
ADVERTISEMENT - CONTINUE READING BELOW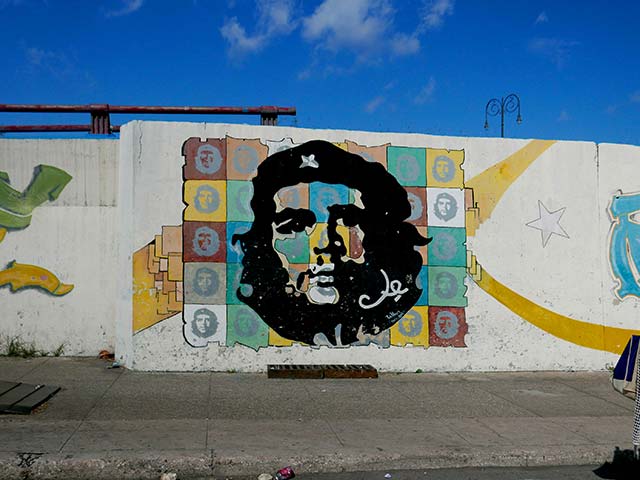 IMAGE Reggie Aquino-Diano
Che Guevarra's face is (just as you probably imagine) literally EVERYWHERE!
MUSEUMS
The most famous museum in Havana is the Museo de la Revolucion which is housed in the former Presidential Palace. The structure itself is beautiful (with interiors decorated by Tiffany & Co.) but the exhibitions and memorabilia leave much to be desired. The area around it however, was one of my favorites to walk around in Havana Vieja. The one museum I really enjoyed was the Palacio de Bellas Artes—a museum dedicated to the modernist movement of Cuban artists and housed an amazing collection by arguably the most famous local painter—Wilfredo Lam.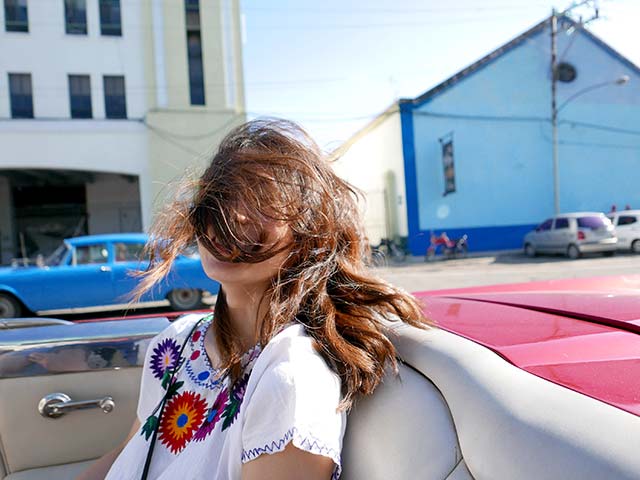 IMAGE Reggie Aquino-Diano
My favorite photo of the trip—my first attempt at a Havana photo and my instagram-husband-in-the-making's first shot of me during our first day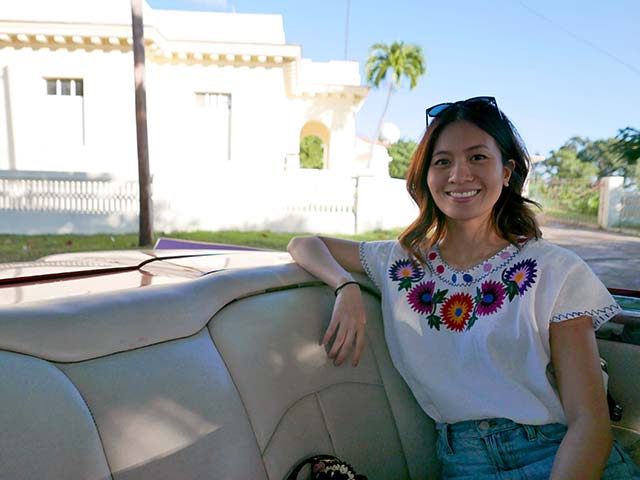 IMAGE Reggie Aquino-Diano
Husband proving to be a quick-study in the photo department
TOURS
There are dozens of tour companies that offer tours around the city but honestly, Havana is best seen by wandering through its streets on your own. My husband and I, however, did enjoy a two-hour city tour in a classic fire engine red 1958 Ford Thunderbird when we first arrived.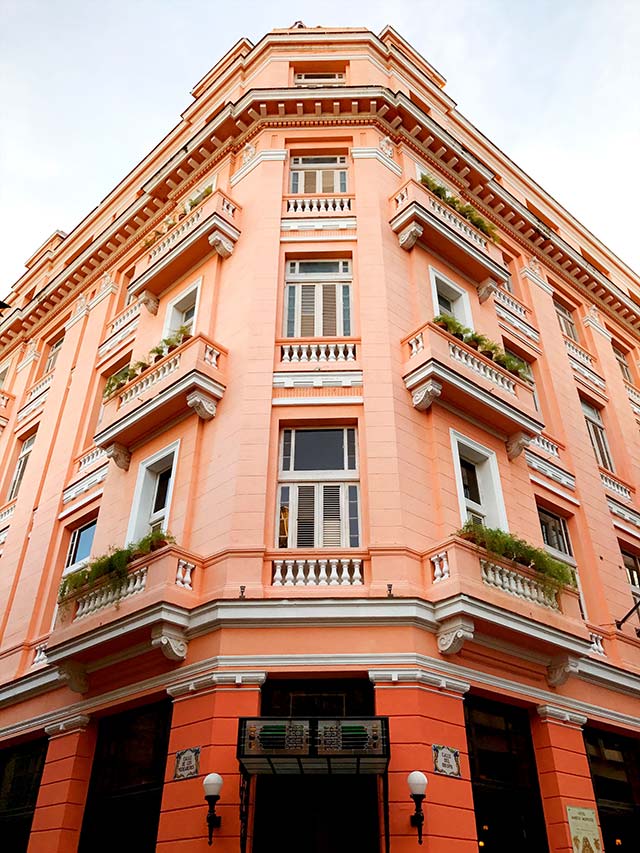 ADVERTISEMENT - CONTINUE READING BELOW
IMAGE Reggie Aquino-Diano
Hotel Ambos Mundos. Not seen in photo: over 100 people standing outside using the wifi.
INTERNET
The internet (like everything else) in Cuba is government run so there is only one provider. Wifi cards are sold at the ETESCA telecom stores for about 1.50 CUC for an hour. They also sell these at some hotel lobbies without the lines but double, triple, or even quadruple the price. Public spaces where you can connect to wifi include the lobbies of Hotel Ambos Mundos, Hotel Nacional, and Parque Central. Just take note however that the wifi works in dial-up speed and half the time overloads and stops working because of the amount of people connecting to the same server. But at the end of the day, Cuba is a place you want to go to disconnect. My husband who is practically glued to his phone 24/7 decided on day two that he wouldn't even bother with wifi and we survived!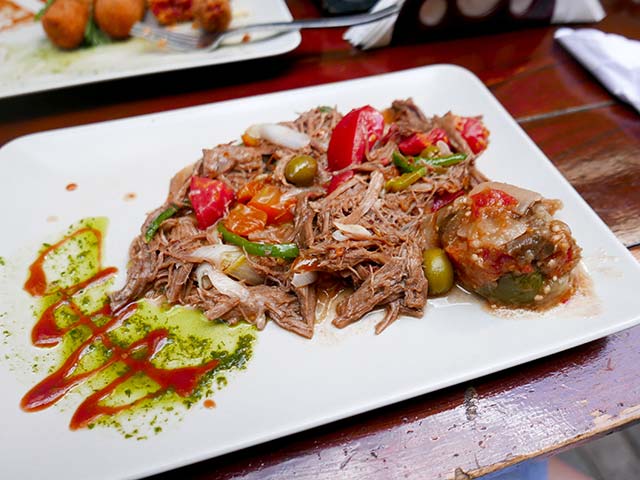 IMAGE Reggie Aquino-Diano
The ropa vieja at Café de los Artistas.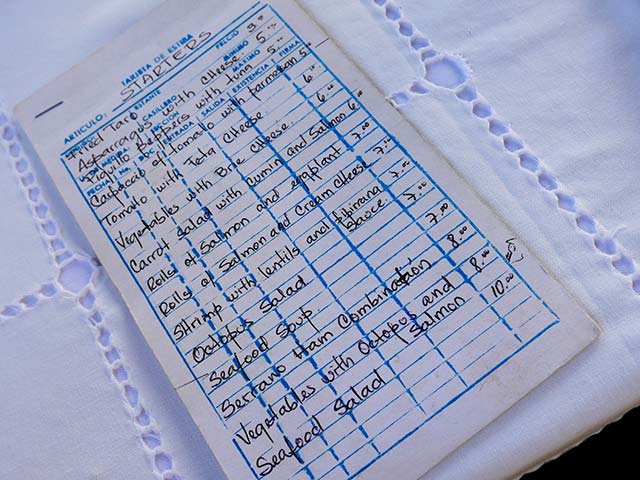 IMAGE Reggie Aquino-Diano
The daily handwritten menu at Atelier.
FOOD
Undoubtedly you will be spending most of your time in Havana Vieja, which has the most restaurants but also the most tourist traps. Some of my most memorable meals in the area included the ropa vieja from Café de los Artistas, a relatively new and small café in Calle Aguilar, which serves incredibly affordable dishes in large portions, the chuleton at the colonial paladar Mama Ines which is run by Fidel Castro's former chef, and the tapas at El Chanchullero, an extremely popular restaurant run by young foreign chefs which always has an extremely long line snaking its block—plus points to the sign 'Hemingway was never here' in Spanish.
There are a bunch of cute seafood restaurants along the Malecon. An interesting one my husband and I stumbled upon was Casa Miglis, a Swedish-Cuban (yes you heard that right!) joint that had a really entertaining menu that included Swedish classics like Skagen Toast, and less traditional items such as Cuban Chicken Nuggets. Most of the best paladares (privately run restaurants, as opposed to government owned) are in Vedado, the residential area which is about 2-3 miles from Old Havana. We had an excellent meal at Atelier where the menu changes daily and the mojitos pack a punch. Other places to try are Ivan Chef Justo, San Cristobal Paladar, and La Guarida.
ADVERTISEMENT - CONTINUE READING BELOW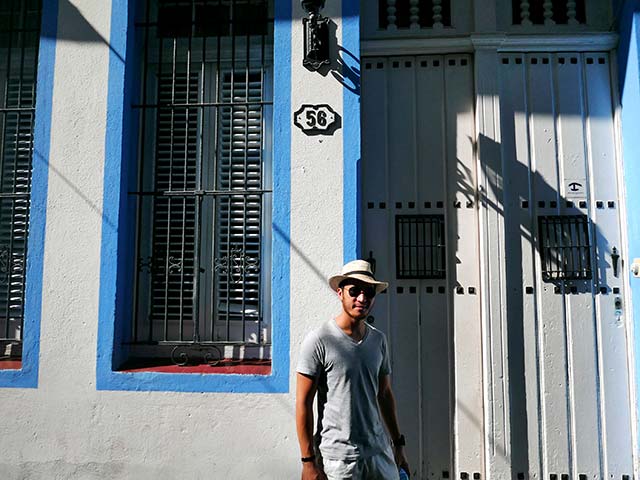 IMAGE Reggie Aquino-Diano
My husband, Francis, literally did not take this hat off for 10 days.
SOUVENIRS
Save some space in your luggage for Havana Club Rhum (for mojito withdrawals when you get home), cigars, straw hats and for the men, a guayabera or their version of a polo barong.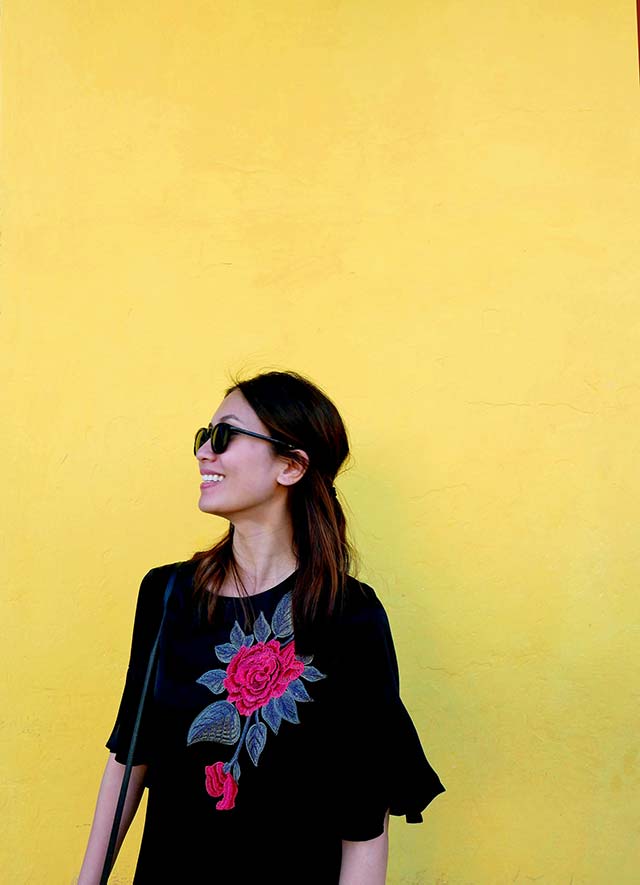 IMAGE Reggie Aquino-Diano
Taken in front of Trinidad, Cuba's famed bright houses.
TIPPING
Nothing is free in Cuba, so keep extra coins and change handy for tips. Even trips to the bathroom come with bathroom attendants eagerly waiting tips by the exit.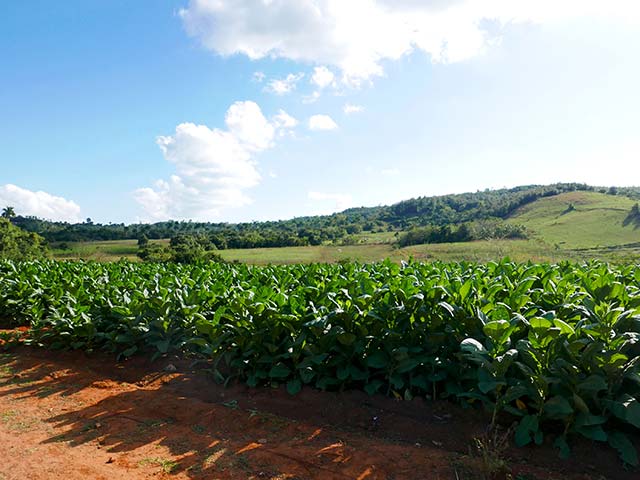 IMAGE Reggie Aquino-Diano
A tobacco field in the Viñales valley.
SIDE TRIPS
We visited the colorful colonial town and UNESCO Heritage site Trinidad and the picturesque Viñales valley which is where tobacco plantations can be found. Both were good trips and worth it since we were in Havana for quite a few days but if you are on a tighter schedule, I suggest you keep put. For those who want a more Carribean scene, other tourists we met also visited Varadero which is a resort town two hours outside of Havana.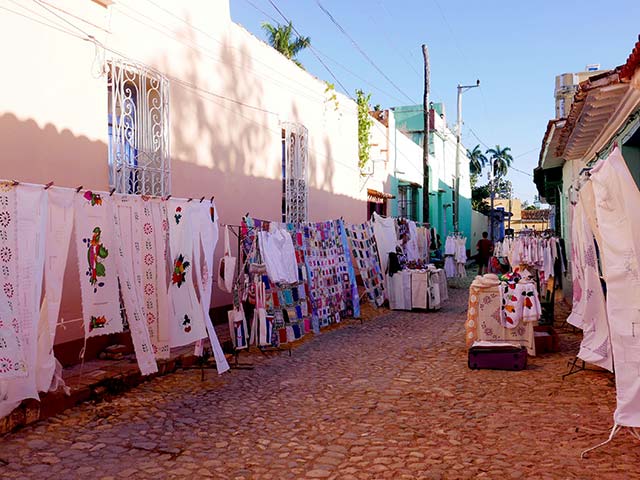 ADVERTISEMENT - CONTINUE READING BELOW
IMAGE Reggie Aquino-Diano
Billowing embroideries in a calle.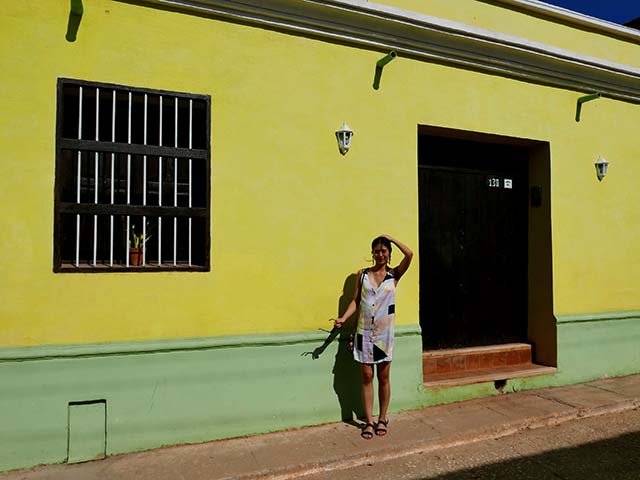 IMAGE Reggie Aquino-Diano
The color of the year prevails in Trinidad, Cuba.
WHAT TO AVOID
Anything that has any connection to Ernest Hemingway will have a long line and won't be worth the hype. Stop by his favorite haunts, Bodeguita del Medio and El Floridita just to check them off your list but don't bother waiting in line.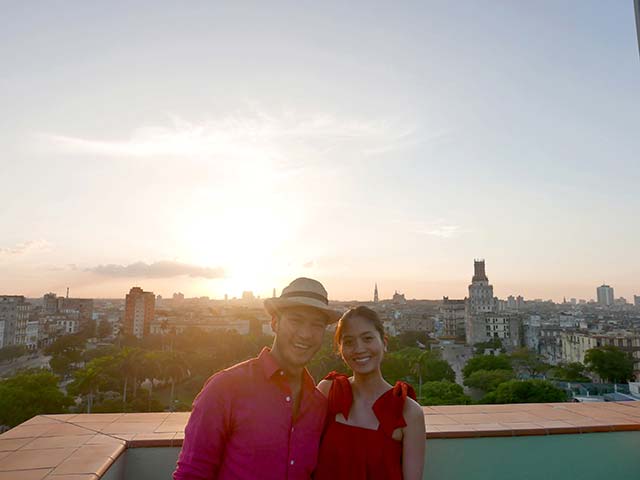 IMAGE Reggie Aquino-Diano
Rooftop sunset at Hotel Saratoga, where Beyonce and Jay-Z stayed during their honeymoon.
At the end of the day, Havana is best experienced as descriptions seriously don't suffice. A last tip for those already packing their bags? Don't bother making a strict schedule—I assure you, Havana has a way of being unpredictable. Just order a mojito, and enjoy how each day unfolds as it comes. ¡Buen viaje!
Related Stories from Preview.ph
Hey, Preview readers! Follow us on Facebook, Instagram, YouTube, Tiktok, and Twitter to stay up to speed on all things trendy and creative. We'll curate the most stylish feed for you!