Though style is oftentimes associated with fashion, clothes only make a part of it. When one talks about a "stylish life" it encompasses everything—fashion, food, music, travel, career, and everything in between. So when is a film stylish? Think holistic: beautiful visuals, direction, cinematography, costume design, soundtrack, and so on. So, no, Baby Driver is not the most fashionable flick of the year (we could probably give that to Atomic Blonde), but it definitely is a beautiful and thrilling work of style.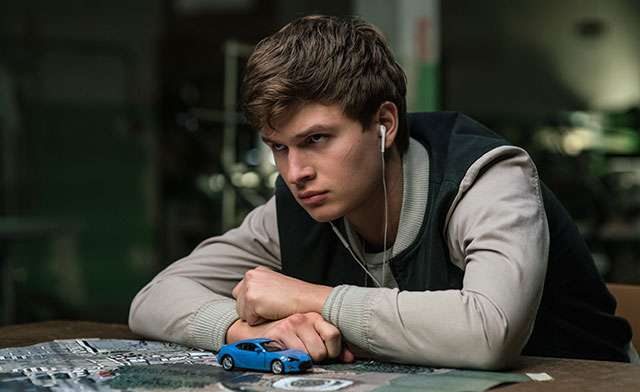 IMAGE Courtesy of Sony Pictures
And if you've come across rave-filled reviews online or your friends talking about it on Facebook—we promise you, this movie is not a fluke. This is one of those rare films that really live up to and, surprisingly, exceed expectations. So if you haven't caught it in cinemas, here are all the honest reasons you should.
1. It's not your typical heist movie.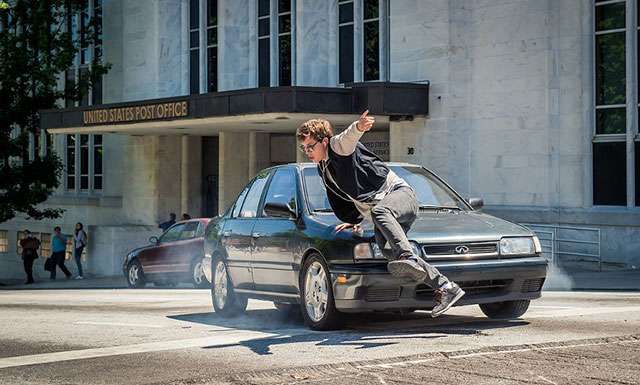 ADVERTISEMENT - CONTINUE READING BELOW
IMAGE Courtesy of Sony Pictures
Director Edgar Wright, the man who wrote the screenplay for Marvel's Ant-Man and is behind cult favorites Scott Pilgrim vs the World and Shaun of the Dead, really tried to take the "car-chase heist film" genre into fresh new territory. The quick cuts and transitions really set the film apart from movies like The Italian Job or the popular Fast and The Furious franchise. Baby Driver is grounded and never goes too over-the-top to come off as cheesy, and despite the otherwise linear plot, the film's strength is in its thrilling editing style that makes it so much fun to watch.
2. It's got a clever and witty script.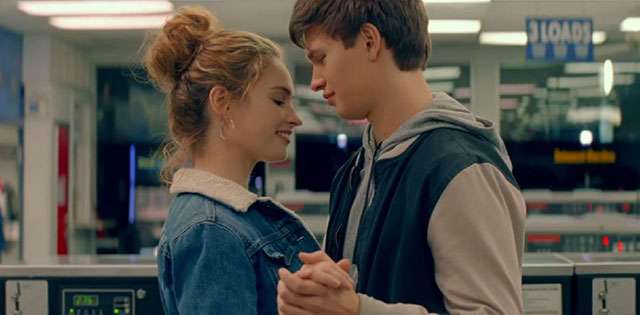 IMAGE Courtesy of Sony Pictures
Ansel and Lily get sweet on screen.
We expect nothing less from the man behind Shaun of the Dead, and Baby Driver has some funny and punny one liners that you can't help but L-O-L to—and we're not talking about slapstick humor. There's also something very naive and cutesy about the dialogue between Ansel Elgort and Lily James that's very West Side Story.
3. The soundtrack is phenomenal and doesn't try to be cool (which ultimately makes it cool).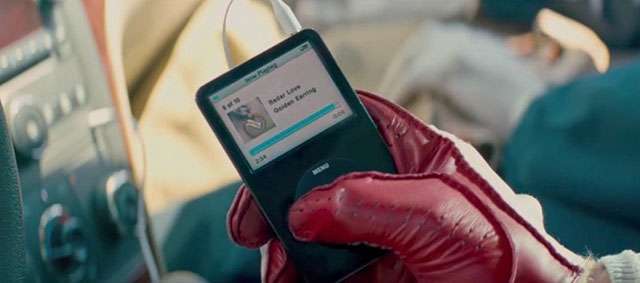 ADVERTISEMENT - CONTINUE READING BELOW
IMAGE Courtesy of Sony Pictures
There are films that try to utilize music to make the overall feel of the film "cooler" and more "relatable." So even after the film, when you hear that certain top 40 track on the radio, you're instantly hooked and reminded of it. But sometimes it comes across like a blatant marketing ploy to get people to "like" the movie. Case in point: Suicide Squad or 50 Shades Darker, despite being terrible films both have good soundtracks or select exceptional songs from that soundtrack. But Baby Driver uses music to not only get the audience grooving but to enhance the impact and feel of each scene. Not to spoil anything, but Edgar Wright has this clever way of incorporating the beats of songs into fight scene choreography, and it's pretty cool. The best part? You barely hear any popular tracks, but it works! The musical genres present in the soundtrack are also so diverse.
ADVERTISEMENT - CONTINUE READING BELOW
4. It's got great acting.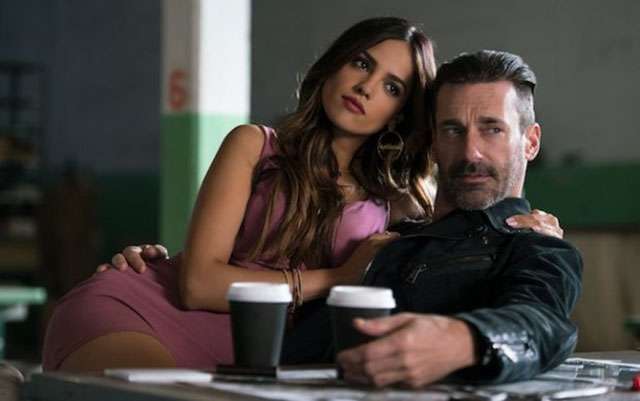 IMAGE Courtesy of Sony Pictures
Eiza Gonzalez and Jon Hamm play a Bonnie and Clyde type criminal couple on screen.
From Ansel's quiet and adorable performance, to Kevin Spacey's mysterious and unreadable Doc, to Jamie Foxx's annoyingly sinister and scary criminal—each character is well fleshed out and you fully understand everybody's motivations by the end of the film.
ADVERTISEMENT - CONTINUE READING BELOW
5. Well-styled not overly styled characters.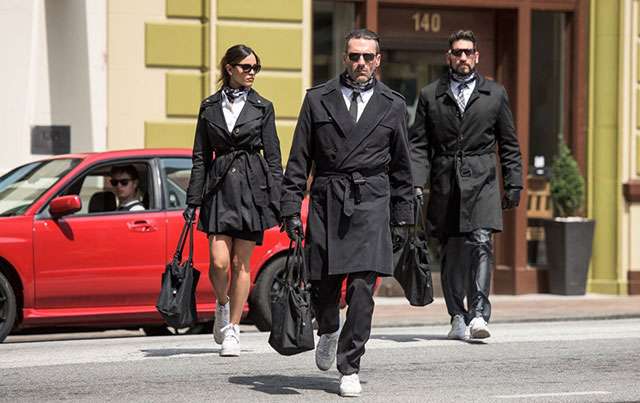 IMAGE Courtesy of Sony Pictures
Baby Driver's opening sequence has such a strong style statement.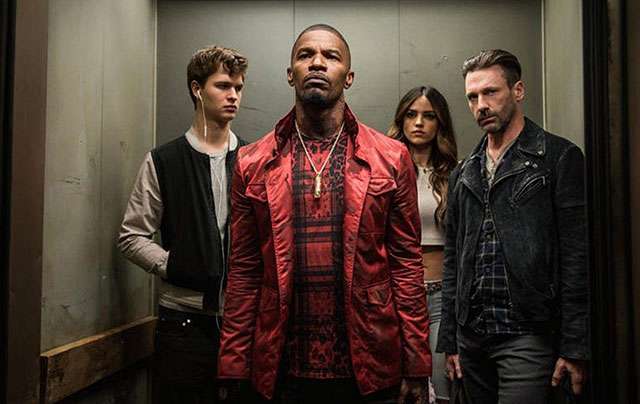 ADVERTISEMENT - CONTINUE READING BELOW
IMAGE Courtesy of Sony Pictures
Jamie Foxx plays a memorable villain in red.
Movies like Ocean's Eleven and Atomic Blonde rely heavily on a beautifully curated wardrobe. We're not saying that Baby Driver is not at par, but each character's costume is believable and is fully justified by their personality. Baby (Ansel Elgort) is a retro and vintage-loving guy who loves wearing white tees, sneakers, sunglasses, and habitually cuffs his jeans, while Bats (Jamie Foxx) is a hustling and flashy criminal who loves texture and unapologetic red hues. Darling (Eiza Gonzalez) is obviously that pretty girl who loves her hoop earrings, butt-hugging jeans, and flawless IG-esque makeup (we do love her maroon trench look in the last arc of the film)—a contrast to Debora's (Lily James) easy-going teeny booper persona whose style is close to a '50s cool roller girl's. Each character's wardrobe is cool and is believable afforded by their respective lifestyles.
ADVERTISEMENT - CONTINUE READING BELOW
6. It's a movie made for the cinema.
There are films that are truly meant for the big screen, Dunkirk, for example, and Baby Driver fall under that category. There's nothing compared to having the film's soundtrack blaring at you in surround sound coupled with high-tension action and thrilling suspensful sequences.
7. It's ultimately cool without trying to be.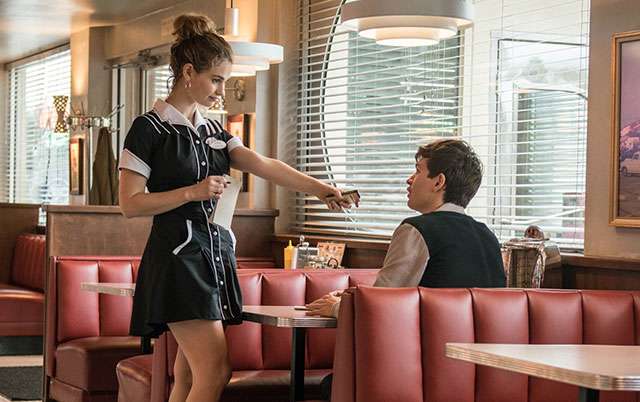 ADVERTISEMENT - CONTINUE READING BELOW
IMAGE Courtesy of Sony Pictures
Ansel and Lily are both adorable as they are endearing.
It's one of those unpretentious films that just wants to have fun without thinking of sequels, prequels, and franchises. And what's not to love or miss about that?
Related Stories from Preview.ph
Hey, Preview readers! Follow us on Facebook, Instagram, YouTube, Tiktok, and Twitter to stay up to speed on all things trendy and creative. We'll curate the most stylish feed for you!