More often than not, weddings are always acquainted with the Western tradition of ivory gowns and long walks down the aisle. It's the image most young girls dream of, no matter their place in the world. That said, it's obviously not the only the only way to go. As we all know tying the knot exists in various ways of which most are deeply embedded in a specific culture or religion, especially when it comes to Asians, from the colorful Hindu weddings of India, to the careful customs of Japan.
Half-Filipino and half-Japanese, Kai Nakanishi Lim, for her part, experienced the best of both. The Cura V co-proprietor first officially said "I Do" to her husband Bryan Lim in a Catholic ceremony at Our Lady of Mount Carmel Church in Hong Kong back in 2007, before celebrating their union through a traditional Japanese ceremony a month later. Thirteen years have since come and gone but Kai still speaks of the latter fondly, perhaps because, unlike most dads who prefer to watch by the sidelines, it was her own late father who orchestrated her and her husband Bryan's Shinto-style ceremony.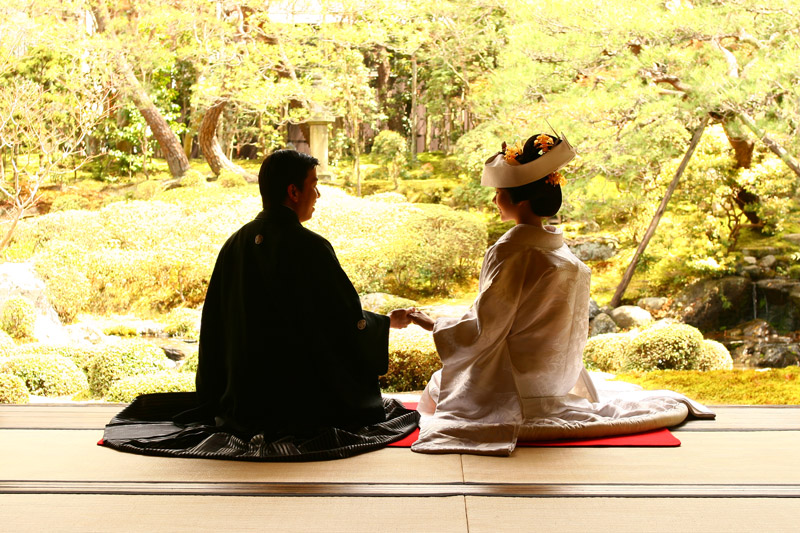 ADVERTISEMENT - CONTINUE READING BELOW
"My father, before he passed, always says he is more Filipino than Japanese, having lived in the Philippines for nearly 40 years. However, he felt it was very important to have the Japanese traditions ingrained in our family," Kai recalls for Preview. "Looking back, I am so grateful he arranged everything for us. It is a beautiful experience not just for me and Bryan but also for our kids today, as they get to see the importance of cultural traditions we must keep alive."
As part of the custom, Kai donned two kimonos on the memorable day, both of which hold meanings essential to their marriage's success. The first being a pristine white robe and sash called the shiro-muku, to symbolize purity, and the second comprising of a red unbelted, padded outer robe or an iro-uchikake, to signify bringing color to her husband's family. "Both Kimonos were decorated with cranes, tortoiseshells, and other auspicious objects that symbolize longevity and prosperity," explains Kai.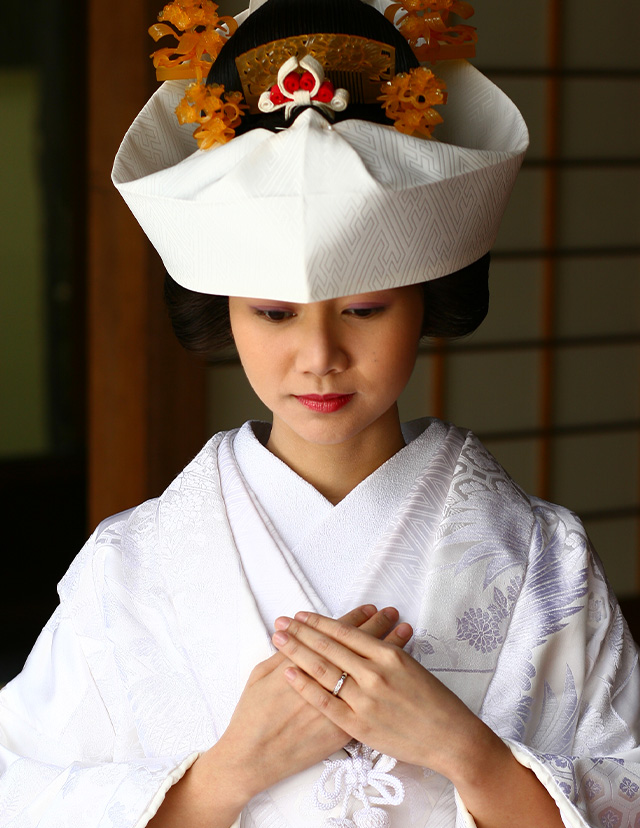 Want to learn more about the makings of a Japanese bride? Kai recalls her experience for us below.
Where was your traditional Japanese ceremony held?
"It wasn't a formal tea ceremony as it didn't have all the formalities of a wedding ceremony but my father who is Japanese wanted Bryan and I to experience something authentic to the Japanese culture. We had it in Westin Hotel in Kyoto in March 2007, a month after our Catholic wedding."
Could you take us through how your father organized it, and how he chose your Kimono?
"Just having our wedding, a month before, my dad arranged everything for us. All we had to do was show up. An organizer from Japan helped coordinate everything. The ceremony was Shinto style; I wore a traditional white Kimono called shiro-muku, which symbolizes purity. I then changed to a colorful wedding kimono called iro-uchikake, which symbolizes bringing color to my husband's family. The fan in the Obi belt represents a happy future."
ADVERTISEMENT - CONTINUE READING BELOW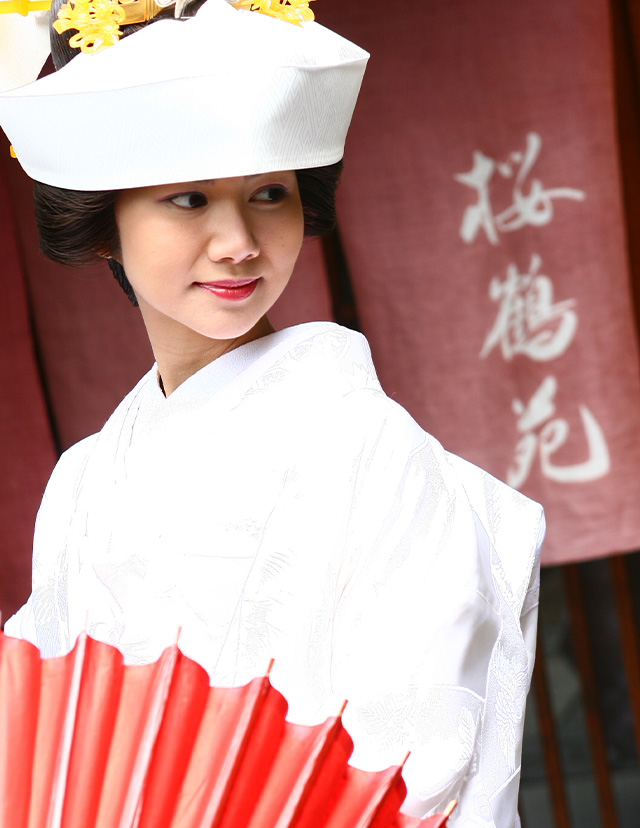 Could you describe the experience of wearing the kimono and headdress? Aside from its cultural implications, how is it different from wearing a bridal gown?
"Wearing a kimono is more tedious both in preparation and discipline with how you carry it. Walking was also a challenge and a bit limiting to say the least, it was not easy to walk in Zori (traditional formal slippers). Everything, though, was done with much grace and calmness, which made the preparation from makeup to dressing an experience."
"The headdress was something different for me as I was not used to wearing one, but the ladies who helped me dress; from the headdress to each Kanzashi (hair ornament) on my hair, did everything in such a gentle and unhurried way (different to our customary weddings) that I was really able to reflect and enjoy each moment."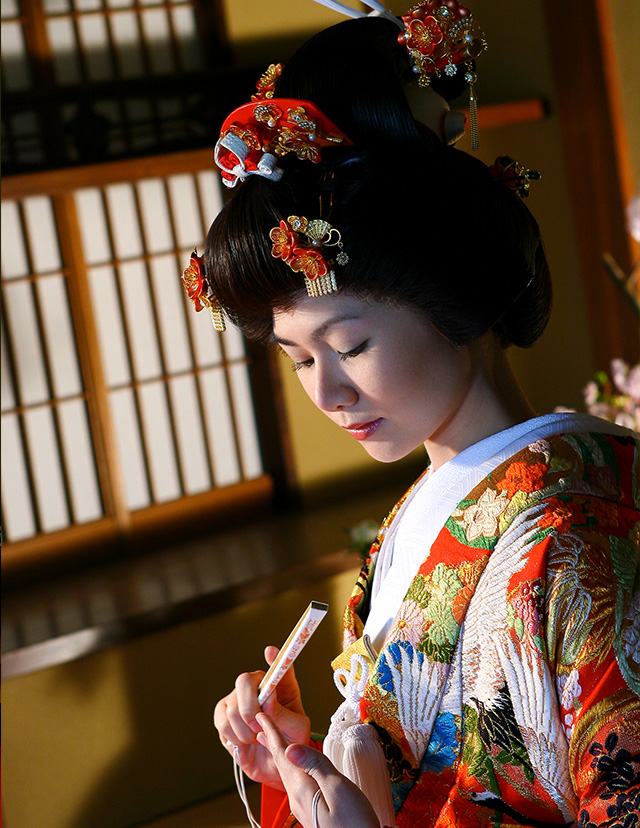 Related Stories from Preview.ph
Hey, Preview readers! Follow us on Facebook, Instagram, YouTube, Tiktok, and Twitter to stay up to speed on all things trendy and creative. We'll curate the most stylish feed for you!