We can't seem to get enough of Korean beauty and we admit, our K-drama obsession gets too real at times. Now here's another rabbit hole we're falling into: K-pop dance. There's something about the catchy tunes and incredibly precise yet fluid routines.
During a trip to Seoul for the launch of the Nike Air VaporMax, I got the chance to join a K-pop dance session with internationally renowned dancer and choreographer, May J Lee, who happens to be part of Nike Women's Korea squad. May J Lee is one of the trainers at 1Million Dance Studio (situated in the K-pop capital, Gangnam District), which is known for training popular K-pop artists like Girls' Generation, 2NE1, and Jay Park, to name a few.
Related Stories from Preview.ph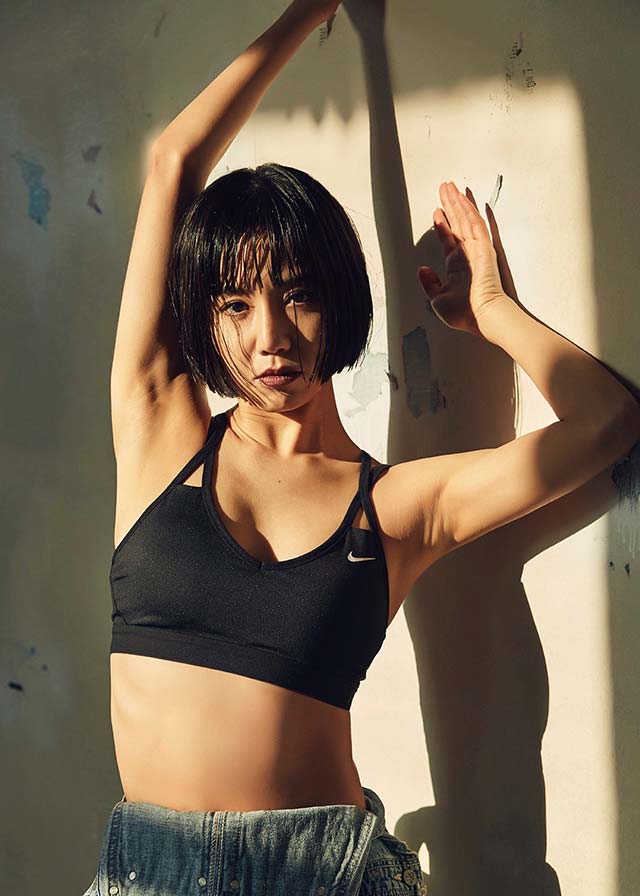 ADVERTISEMENT - CONTINUE READING BELOW
IMAGE Courtesy of Nike
The experience was certainly an extraordinary feat. After all, videos of 1Million Dance Studio on YouTube rake up millions of views, a testament to the clout K-pop dance already has to its endless flow of fervent fans and aspiring dancers alike.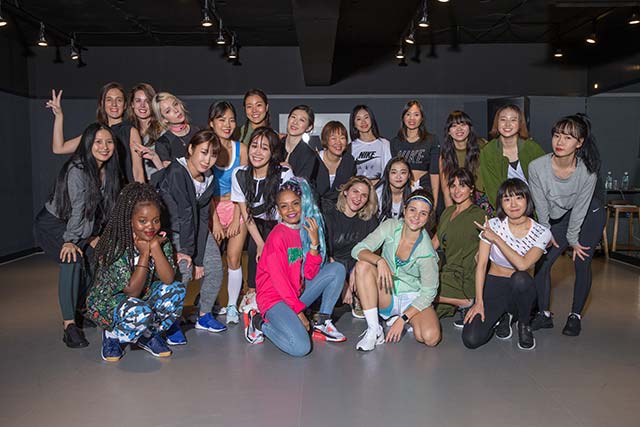 IMAGE Courtesy of Nike
We sit down with May J Lee as she shares with us what it's like to be a dance choreographer specializing in K-pop. Read on!
How long have you been dancing?
"It's been slightly over 10 years since I started choreography as my career."
How did you get into this career path?
"I majored in practical dancing at university, and my school happened to have high level of interests in street dancing and dance battle. So, I naturally learned street dance. Then I had an opportunity to join a tap dance team run by my professor, and began to juggle between dancing with the team and my own activities pivoting around street dancing. I continued for about two to three years and then had to stop because of chronic injuries on feet. Then I started having my interest in acting and made a career switch, while balancing teaching in dance-related areas. But after all [that], I reached my own conclusion that I had my passion in dancing, rather than acting and went back to my career in dancing; [I became even more in love with choreography, [which actually] adequately balances acting and dancing, [a completely] different experience from street dancing. My interest and efforts in learning choreography [have] brought me to where I am now."
ADVERTISEMENT - CONTINUE READING BELOW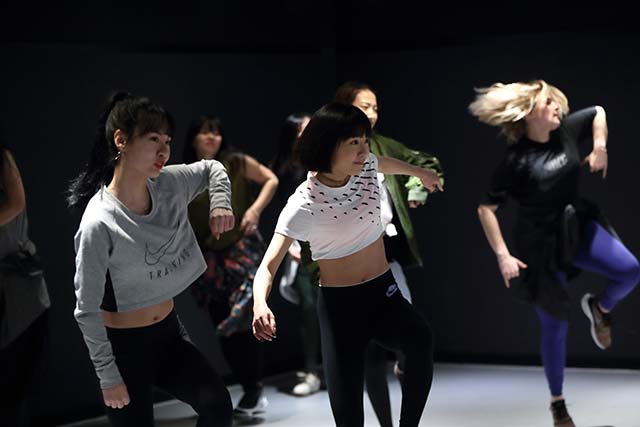 IMAGE Courtesy of Nike
What do you like the most about dancing?
"Dancing has [taught me to] seize the moment [and allows] me [be] myself. "
Can you walk us through your everyday routine? Do you dance every day?
"Everything from the start until the end of the day seems to have strong ties with dancing. I check out the latest video clips and music. It takes enormous effort and care to pick a piece of music for classes. I never stop thinking about what to include in choreography and what kind of outfits to match, even outside the studio, walking around streets. I try not to think about anything when I relax, but that doesn't seem to work out the way I want. My everyday routine basically revolves around dancing: choreographing for classes, practicing, and then teaching. And since I receive requests for jobs outside the studio, in the end, I always find myself dancing."
ADVERTISEMENT - CONTINUE READING BELOW
IMAGE Courtesy of Nike
How do get unstuck creatively?
"When I find myself stuck while choreographing, and not liking my idea, I watch movies, relax, or even dine out; because [refreshing] helps me come up with new ideas for dancing."
How important are clothes to dancing?
"Clothes play a crucial role in dancing. Each type of choreography needs different styles of clothing. I carefully select clothing that would effectively [show the flow] of each movement. But most of all, these outfits have to look great on me. I need to admit that I go through trial-and-error every once in a while, and face challenges in selecting outfits; but from my experience, I believe that I'm getting closer to finding my own style."
ADVERTISEMENT - CONTINUE READING BELOW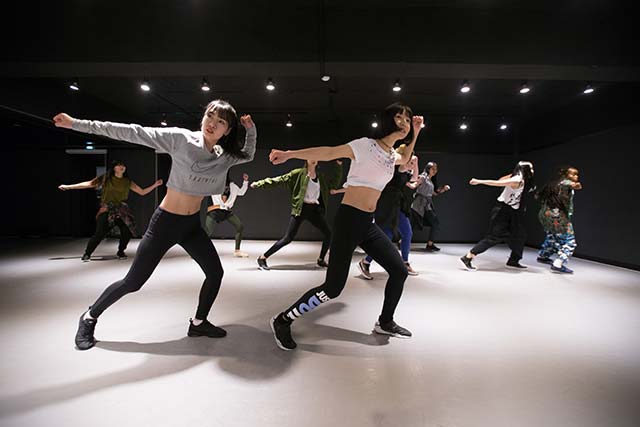 IMAGE Courtesy of Nike
What kind of clothes and shoes do you like to dance in?
"My personal favorites are cropped T-shirts, tights, and jogger pants. I prefer simplicity and sophistication in style, balancing the sports elements with sexiness. For shoes, I prefer a pair that I would be comfortable in, also because of the past injuries from tap dancing."
ADVERTISEMENT - CONTINUE READING BELOW
Can you tell us about your off-duty look?
"I think my off-duty look is closely tied with [my dancing looks]. I express my preference in style both on stage and off."
What's been your favorite choreography so far?
"I wouldn't pick any particular piece as my favorite; rather, I would [pick] one that became special to me. It's one for the song titled 'Worth It' by Fifth Harmony featuring Kid Ink. The video clip of the class has reached over 80 million views, been covered by countless number of people, and is still being liked by so many [even after posting it] over a year ago. I truly appreciate this kind of feedback. I [know] the music itself was popular, but it thrills me that it's been liked by so many."
(Ed's Note: Unfortunately, 1Million Dance Studio's video of the Worth It choreography on its YouTube channel has been blocked in the Philippines on copyright grounds.)
ADVERTISEMENT - CONTINUE READING BELOW
Hey, Preview readers! Follow us on Facebook, Instagram, YouTube, Tiktok, and Twitter to stay up to speed on all things trendy and creative. We'll curate the most stylish feed for you!