People may put Jasmine Curtis on a pedestal but I've always seen her in a distinct light. We've known each other since grade school and it's made all the difference. We were bus mates but our five year age gap never really allowed us any opportunity to talk in school. My memory of an eight-year-old Jasmine was a timid girl who was always in the corner of the bus, quiet and anxious with all the upperclassmen.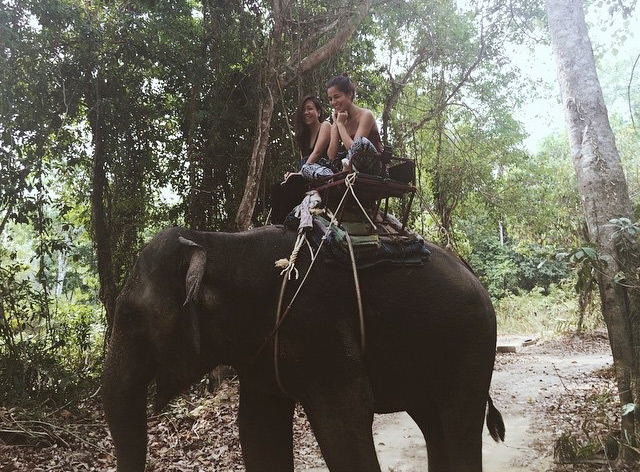 She left for Australia to continue her studies and would come back to the Philippines for vacation. I can't exactly remember how we started to reconnect, but we saw each other somewhere and we just started talking again. That was in 2011 and we've been inseparable ever since. We're the clingy type of friends, so we don't get sick of each other even though we're together almost every day.
ADVERTISEMENT - CONTINUE READING BELOW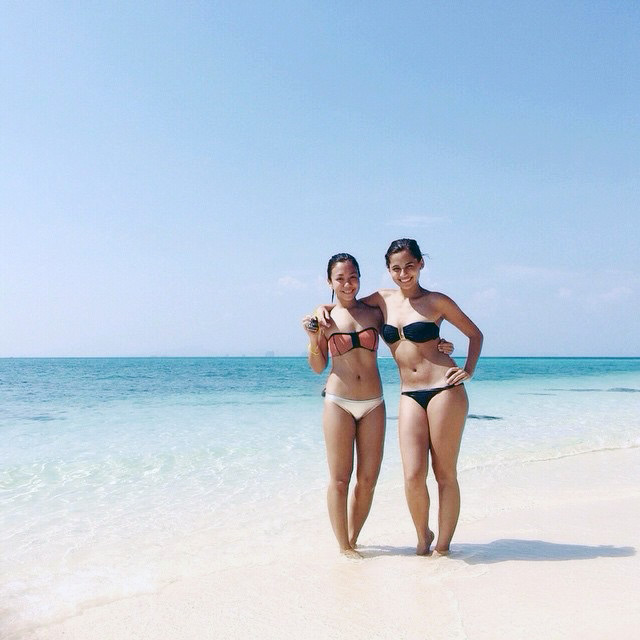 When people ask me if I get annoyed when we're in the mall and people stare at her or ask for pictures, my answer is always no. I've seen her grow as a person and as an artist so it delights me to see that she's being recognized for her craft. As for getting special treatment because of her celebrity status, I have to admit that's what I like best about her: She never uses the celebrity card to get things. If we have to wait in line to be seated at a restaurant, we wait. On some occasions, establishments tell us we can cut the line but Jasmine always gracefully declines and respects the other people who've lined up ahead of us.
My friends who've met her are always surprised at how humble she is. I guess living in Australia has shaped her to be this way. Back in Oz, she would clean the dishes, ride the train, do laundry with her mom; in short, she had a typical teenage life. Although careful with the reputation she has to protect, she still carries with her a free-spirited vibe and the independence she gained from living abroad.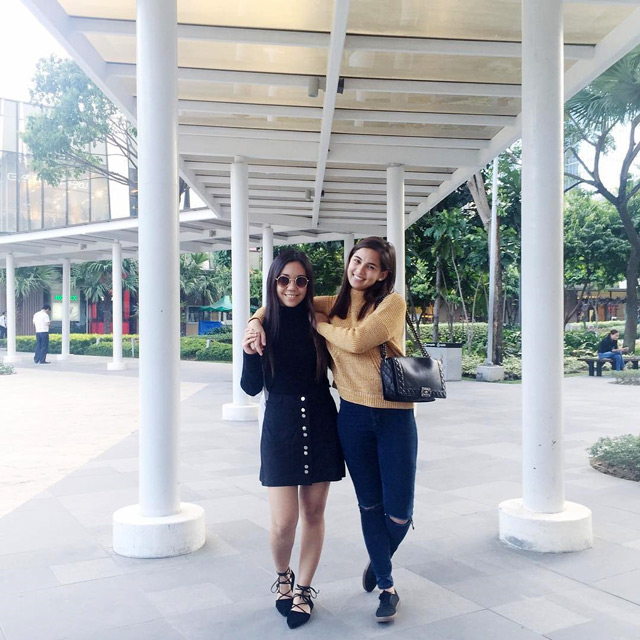 Our friendship is as normal as any other friendship. We're just two girls who love going to each others' houses unannounced so we can pig out or watch movies together, who will clear their schedules whenever one needs a shoulder to cry on, give long sermons whenever one of us makes a mistake, and laugh at each others' silliness. It's a no filter kind of friendship, just how best friends should be.
Photos from @tracyayson and @jascurtissmith on Instagram.
ADVERTISEMENT - CONTINUE READING BELOW
Hey, Preview readers! Follow us on Facebook, Instagram, YouTube, Tiktok, and Twitter to stay up to speed on all things trendy and creative. We'll curate the most stylish feed for you!