Exactly only 70 women can say they have "cracked the Miss Universe formula." One of which is our 2018 winner, Catriona Gray, whose reign has melted hearts and has been etched in the minds of pageant fans across the globe. She takes a spot as one of the best Miss Universe queens to hold the title. At one point, there were even rumors that the organization would be extending her reign! Crazy, right?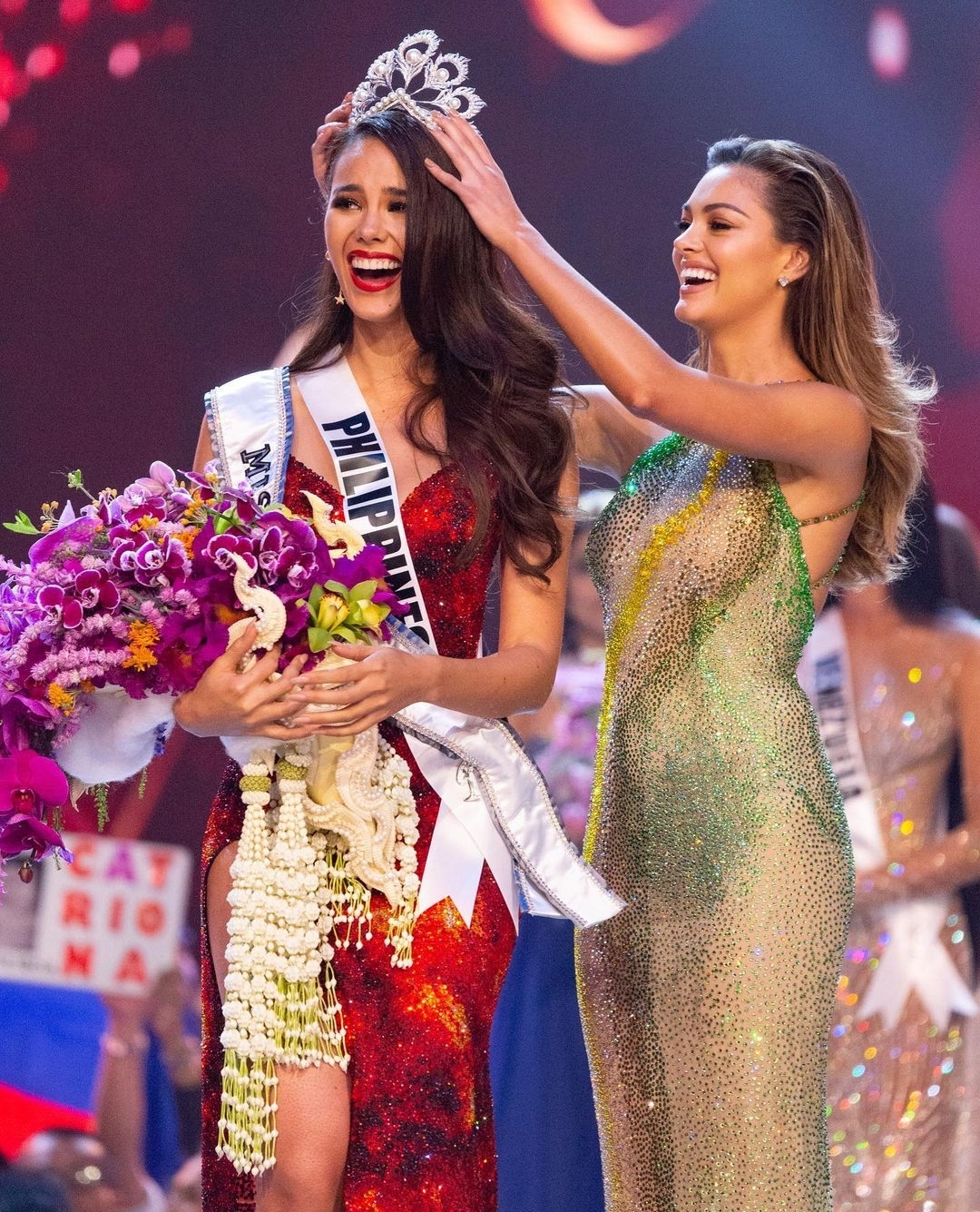 It does not come as a surprise that the Filipina beauty is idolized by many—most especially by pageant girls themselves. Catriona had given a memorable, if not stellar, reign after all. In fact, Miss Universe enthusiasts were quick to point out that many aspiring beauty queens have gone out of their way to be like Cat. "CopyCats" as they were branded online.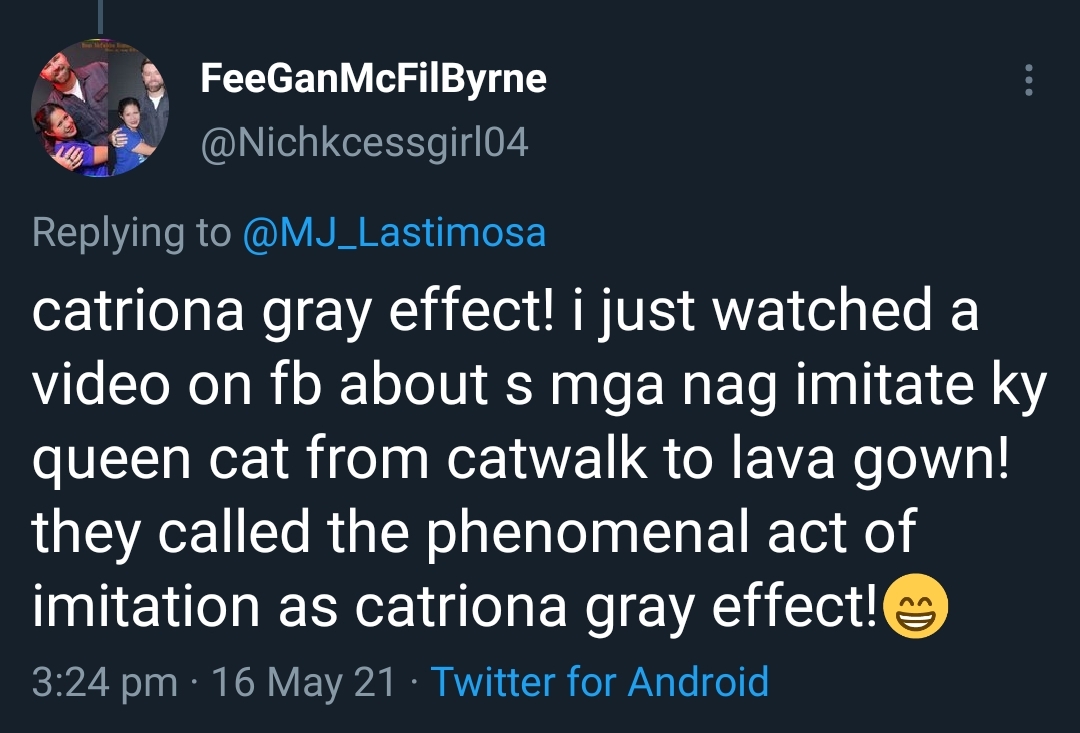 ADVERTISEMENT - CONTINUE READING BELOW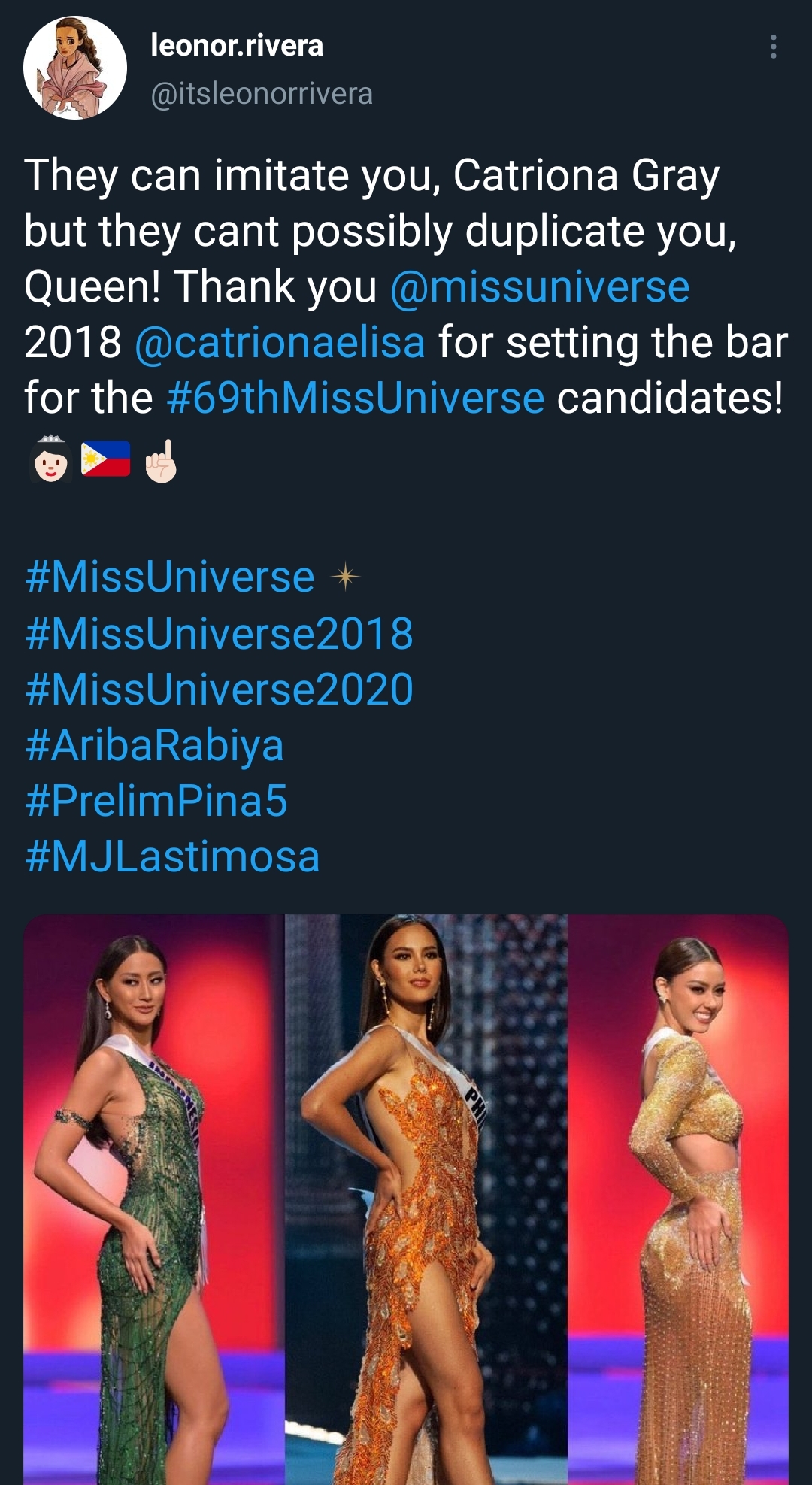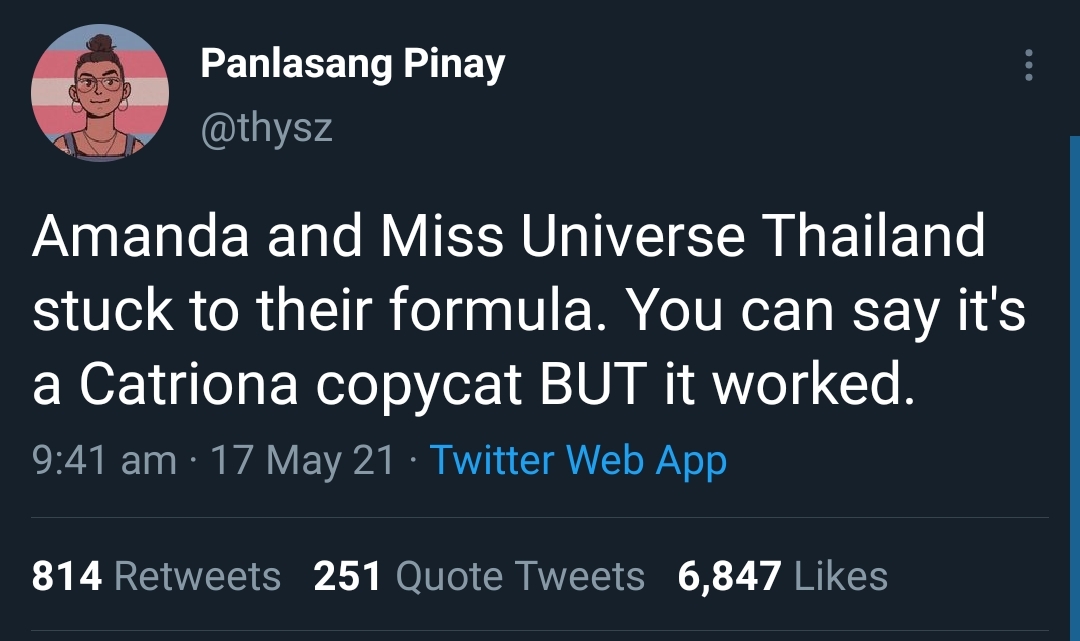 Related Stories from Preview.ph
Most recently, Miss Universe Thailand Amanda Obdam was the center of pageant controversy as she noticeably exuded Catriona-like vibes in the 69th Miss Universe pageant. Even Miss Universe Philippines 2014 MJ Lastimosa was under hot water for hinting at it on Twitter.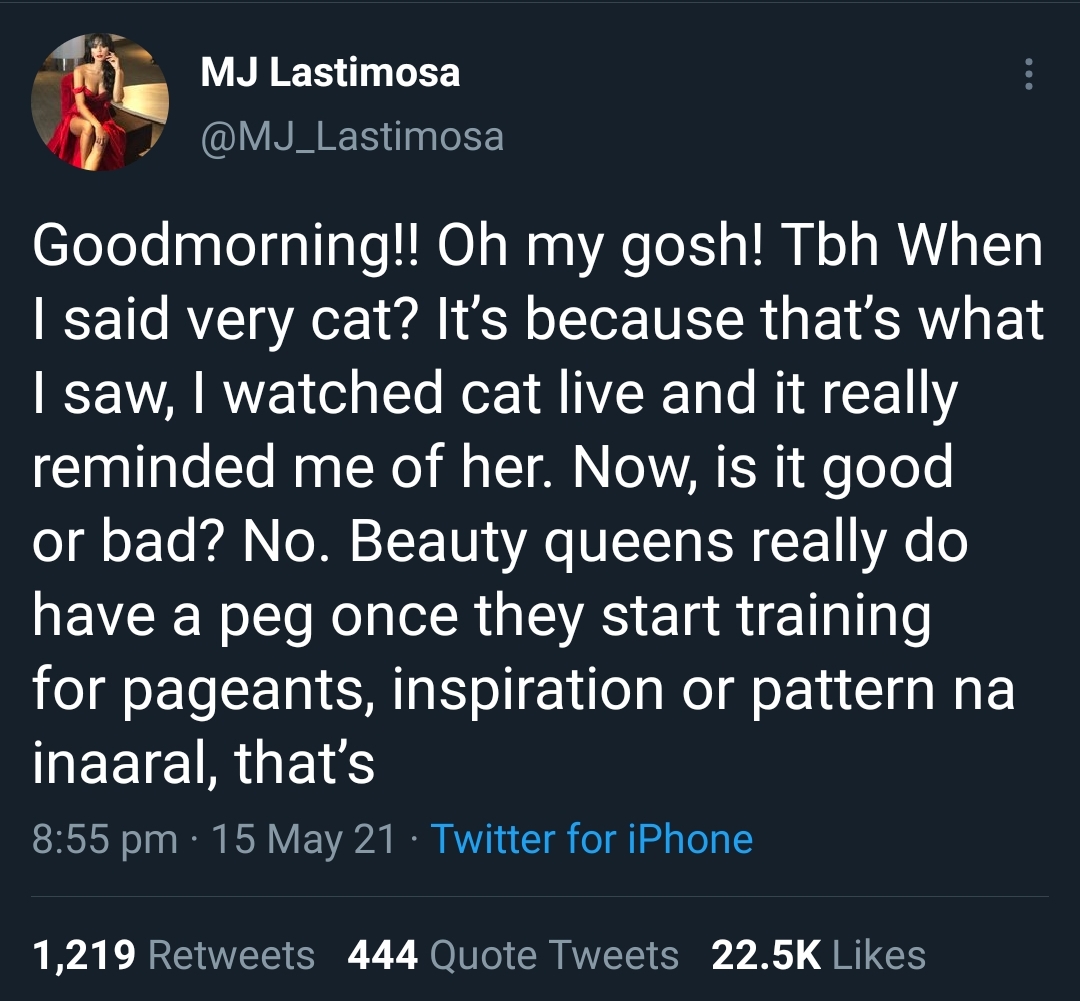 Obviously pageant girls dream of becoming the Miss Universe. And with Catriona being a strong and unforgettable example, they've looked into her pageant performance as their peg. So what is so wrong about being branded as a "copyCat"?
What is the "Catriona Gray" effect?
Onstage, viewers see the final package of a Miss U candidate. She has learned how to do her own hair and makeup, has a neatly packed suitcase filled with designer clothes, and she has her power walk perfected, along with a quick-on-her-toe thinking. But beyond the picture-perfect smiles and glamorous wardrobes, these Miss Universe hopefuls have invested months or preparation to get to the Miss Universe stage. And while Catriona gave pageant fans a run for their money with her onstage performance, people were also in awe of her behind-the-scenes preparations. Miss Universe Philippines 2012 Janine Tugonon even praised Cat for it, calling her the "most prepared Miss Philippines we've ever sent."
The Catriona blueprint
At the center of the so-called "Catriona Gray blueprint" was the purpose. With the grueling months these ladies spend training for the pageant, it is important to see the bigger picture and create a strong motivator. For Cat, it was her love for others that drove the flame in her heart to raise our flag high. Although there were those doubting the Australia-born's abilities to represent the Philippines, she proved that she was ready to take on the universe to forward her advocacies more than herself. Seeing the crown as the ultimate platform to support her socio-civic organizations, her path to pageantry officially began with the Miss World Philippines 2016 competition.
ADVERTISEMENT - CONTINUE READING BELOW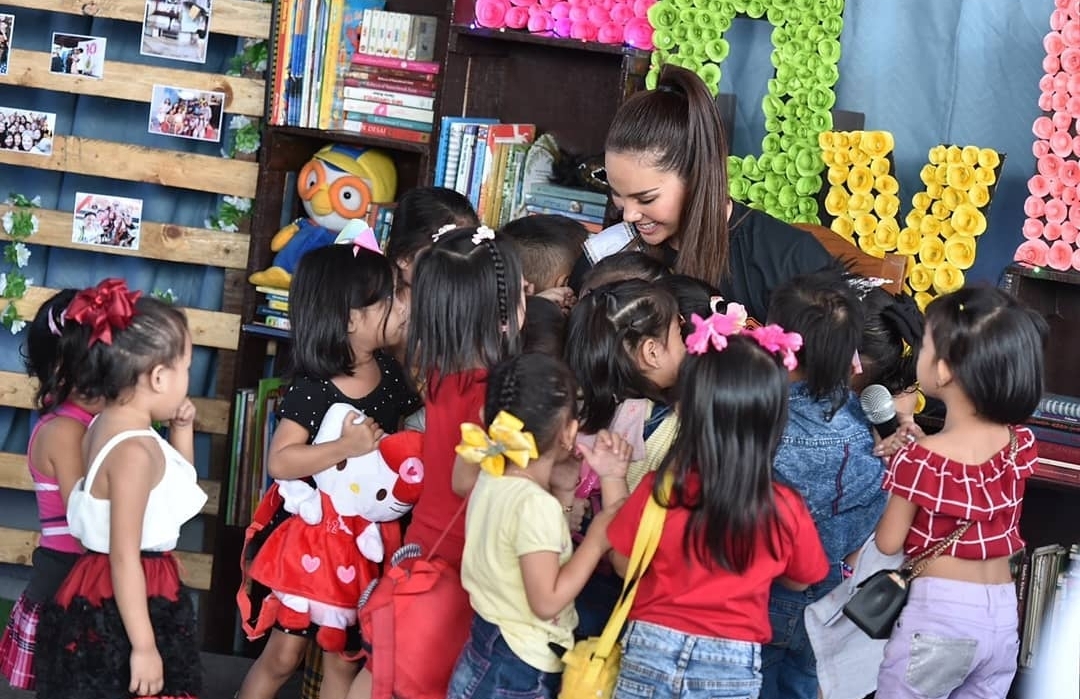 As she entered the 67th Miss Universe, she was consistent in creating awareness for the country's plight. Even up until her time on stage, she used the opportunity to shed light onto the poverty-stricken Tondo where she helps children finish their schooling through Young Focus PH. Throughout the competition she sought to win for the benefit of others driven by her advocacy of Protecting Children's Welfare and Rights. Ultimately, she was not just carrying her dream but the dreams of all Filipinos.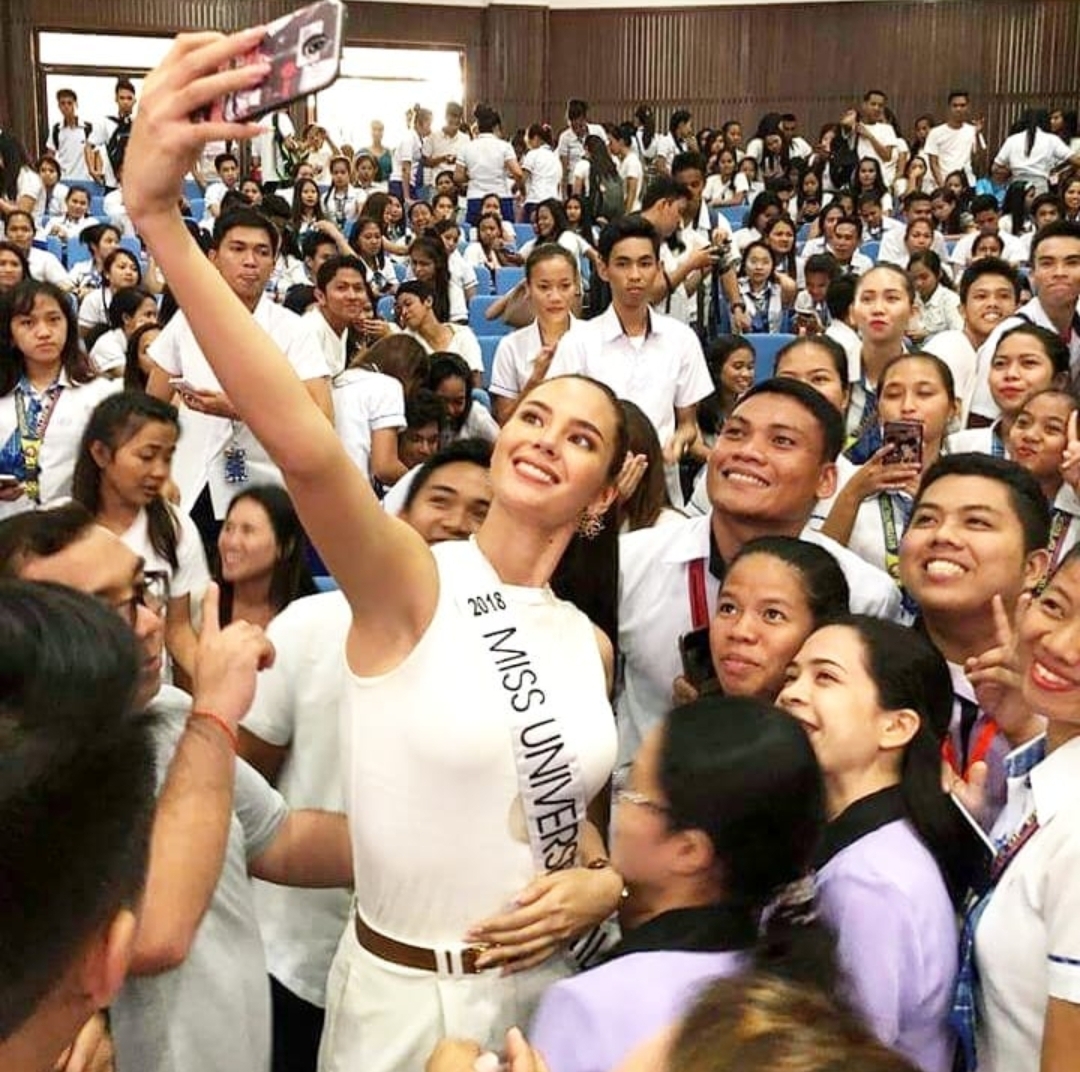 Although we see only one candidate per country, behind each campaign is a team of highly skilled individuals covering all aspects of pageant training and preparations. While ladies would usually enter a management agency to refine their skills before the Miss Universe competition, Catriona chose a different route. She opted to form Team Catriona, handpicking members to form a stellar group that eventually became her family. Take note, Cat carefully selected these people because they have unique talents that enhanced her innate qualities.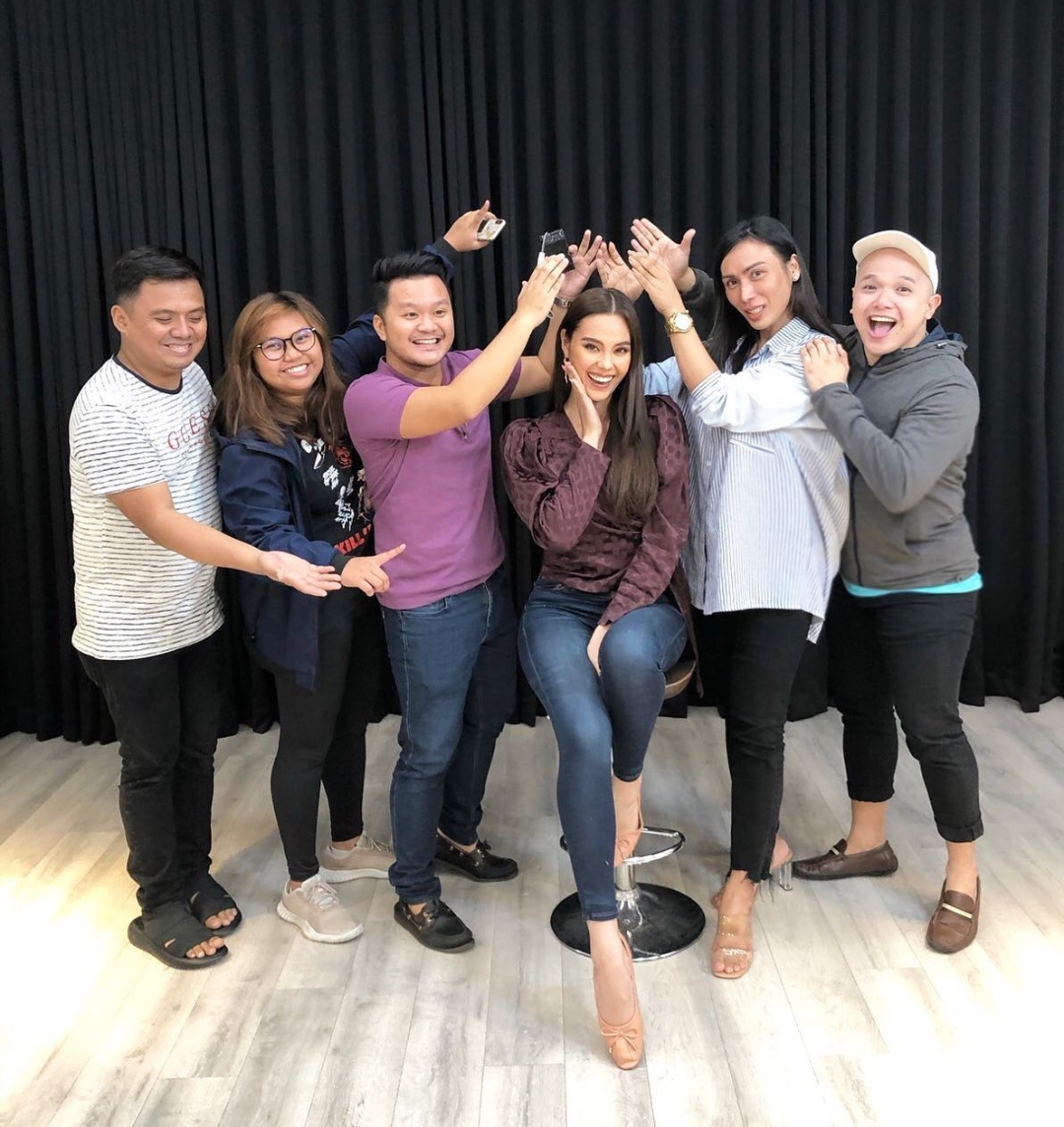 For instance, Cat gave designer Mak Tumang was given the freedom to create her winning evening gown thus her historical Mayon Volcano dress was born. Jearson Demavivas was entrusted with designing purely Filipino inspired daily wear that brought out Cat's patriotism. Jelly Eugenio polished Cat's already wonderful makeup style while Brent Sales taught her how to do her hair for the pageant. Stylists Ton Lao and Justine Aliman helped her curate a Miss Universe-worthy wardrobe. Carlos Buendia Jr. choreographed her now-iconic Lava walk and the distinct "Cat pose" based on his experience as a performing artist and dancer.
ADVERTISEMENT - CONTINUE READING BELOW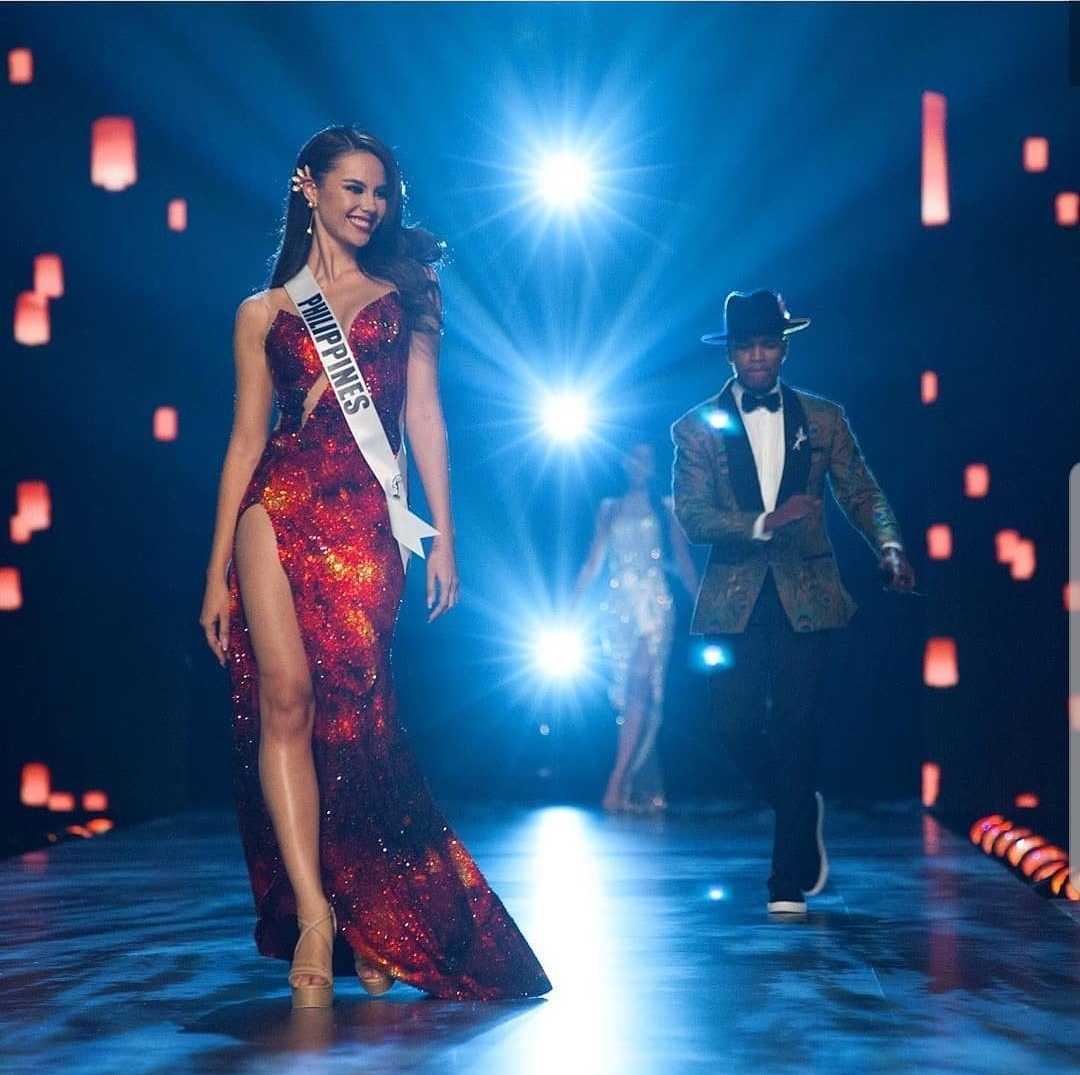 The then 22-year-old Cat knew exactly what she wanted and had a plan to execute it—she worked on her weaknesses and highlighed her assets. She was determined to improve with Team Catriona. In fact, her Q&A trainer, Nicole Cordoves shared that the Bicolana beauty never missed a beat answering questions with ease. And so, instead of focusing on public speaking, Cat studied up on social issues. Her answers were understandable, descriptive, and authentic. Cat made sure that every word she spoke in the seconds that she was given had value.
Aside from these efforts, every outfit was meticulously chosen to spotlight Filipino designers and textile. For instance her T'nalak dress was approved by T'boli women after Cat and her stylist asked permission to use the traditional fabric for her competition outfits. It is in these tiny but thoughtful details that Cat made a difference, and have set a good example for the other girls competing.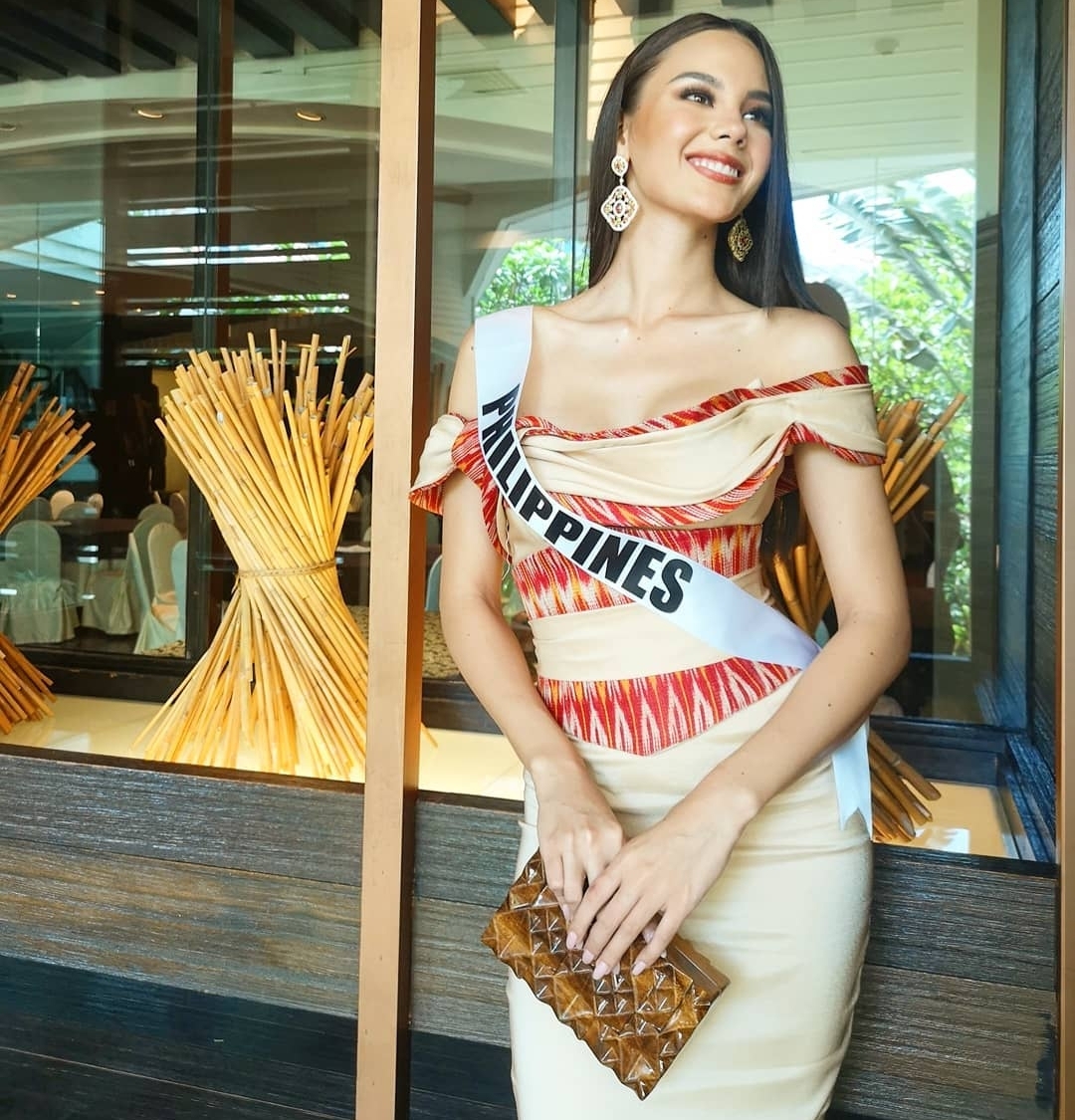 Is it bad to be a "copyCat"?
Fast forward to today, numerous contestants were seen replicating certain aspects of Catriona's Miss Universe strategies, sparking an internet debate between those who support their candidates and those saying that they were being "copyCats." But is it a big crime to follow the ways of Catriona Gray when what she did brought her success? No, it is completely understandable!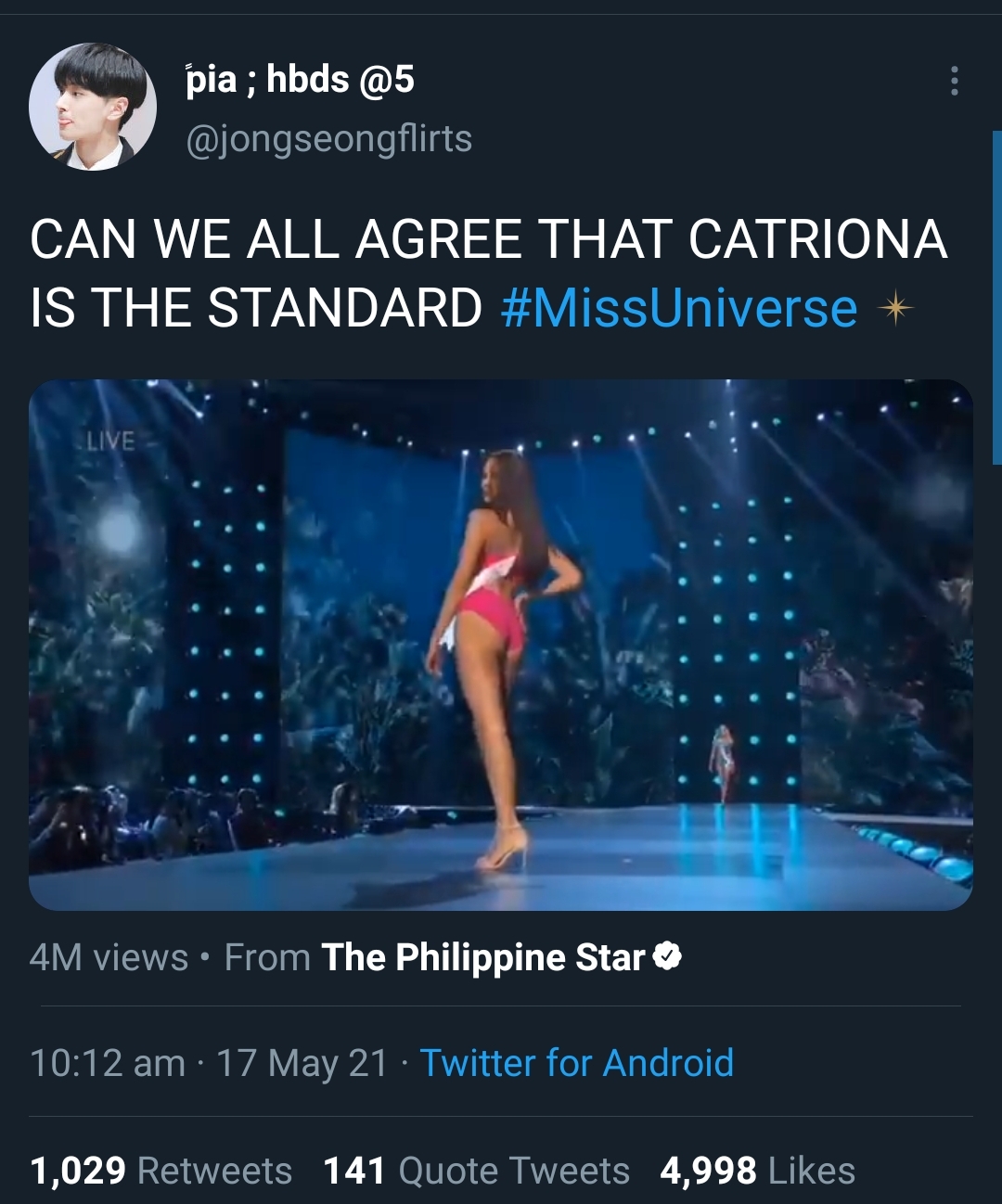 ADVERTISEMENT - CONTINUE READING BELOW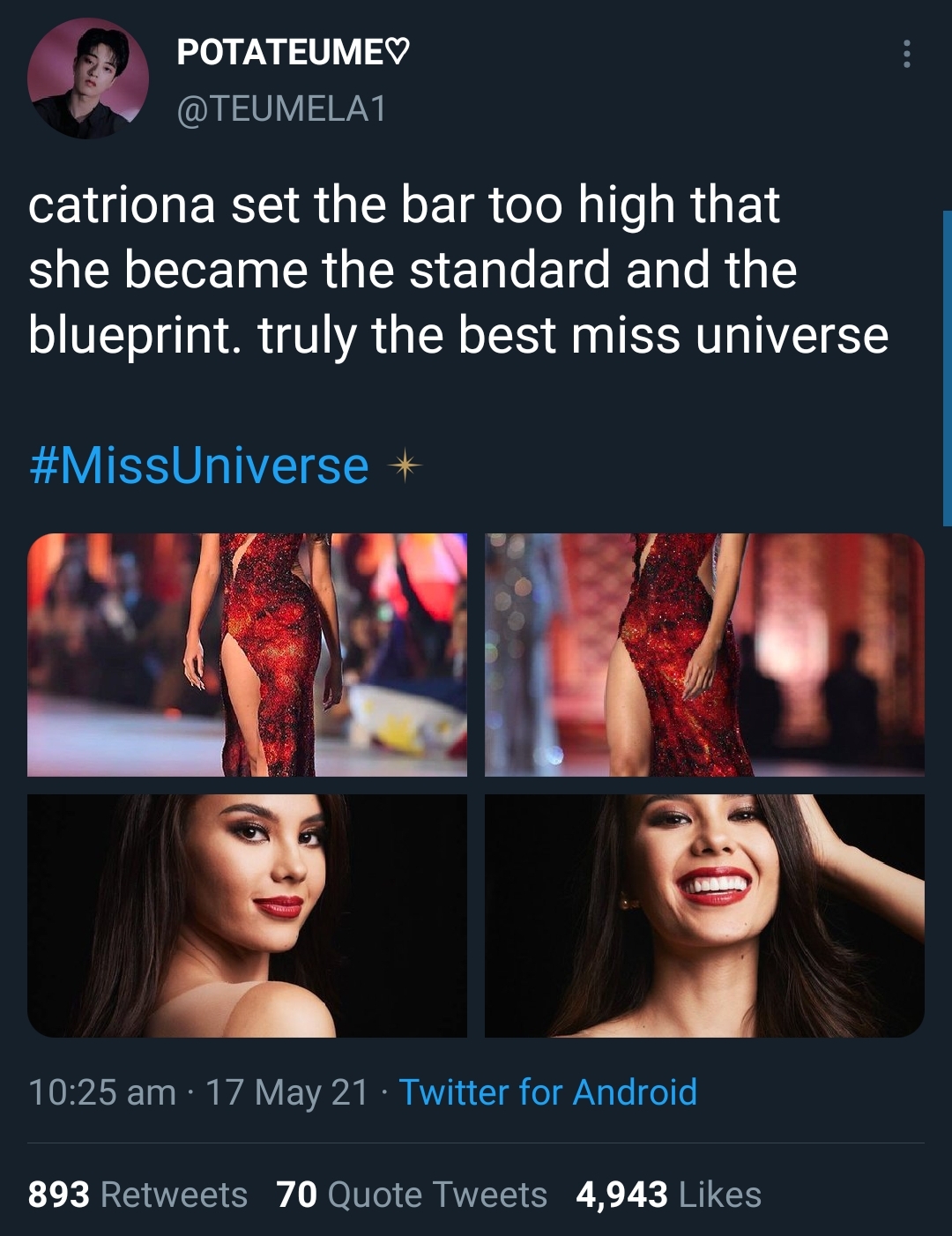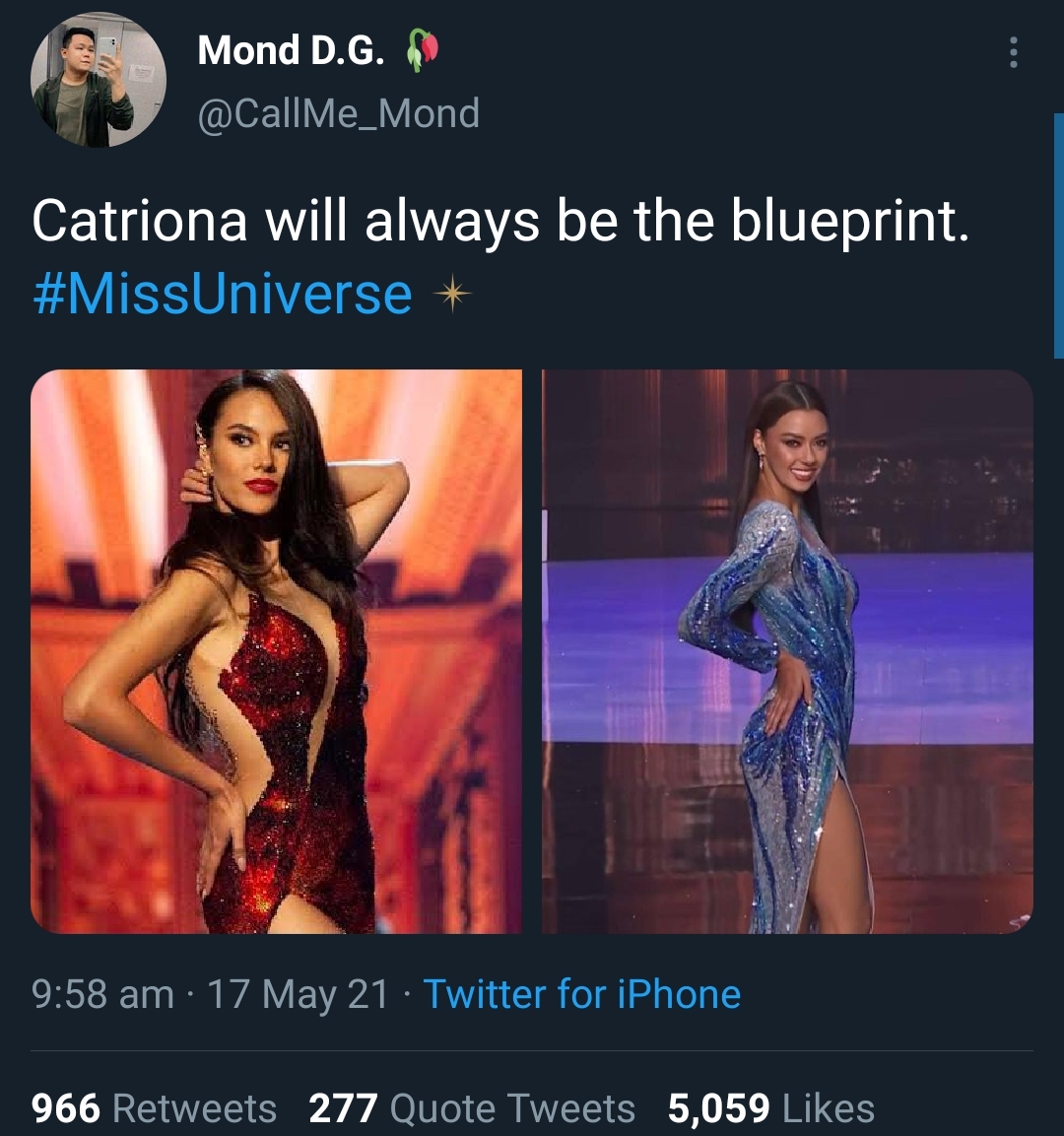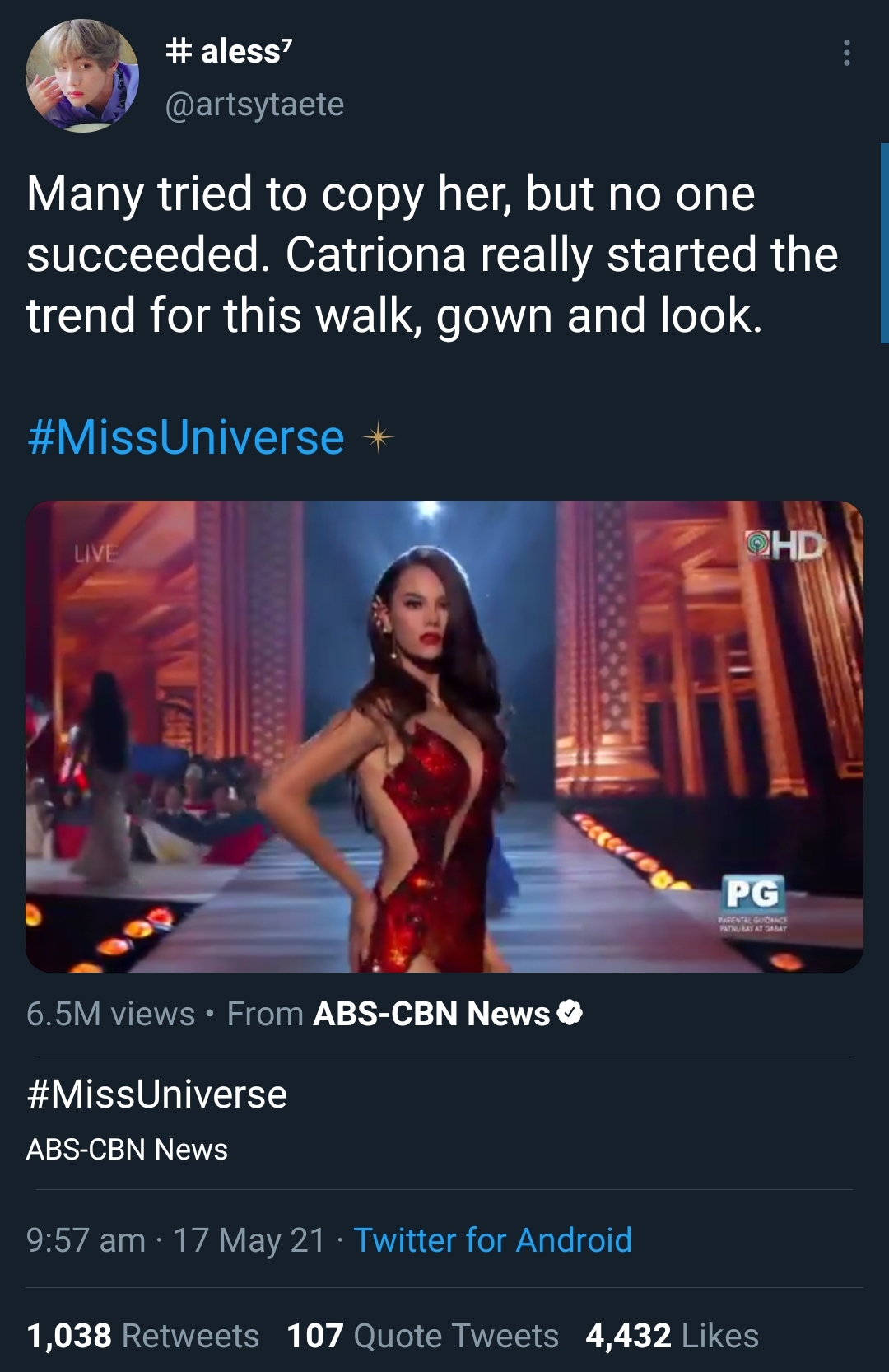 Although we are only exposed to what the cameras show us, the ladies who were labelled as Catriona clones put in extreme effort to reach the same stage she walked on. For that, we applaud them because they chose such a wonderful and hardworking idol to emulate in their Miss Universe performances. At the heart of it all, they were not just mimicking her stage presence, makeup, and clothes. They were observing all of Catriona's efforts—more importantly her character and dedication to the craft—hoping to be as equipped for the competition as her.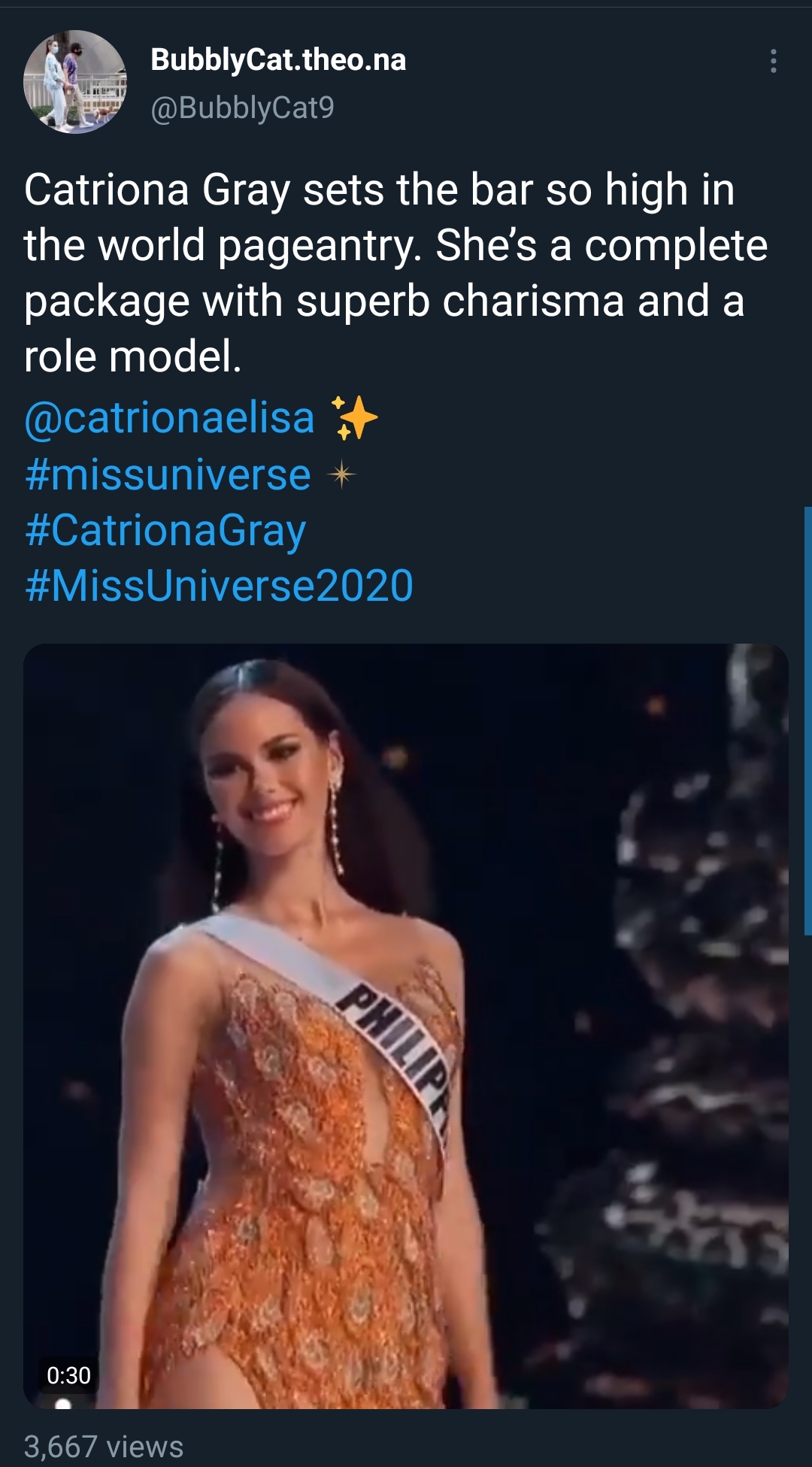 ADVERTISEMENT - CONTINUE READING BELOW
Pageants are not just at a superficial level anymore. They create worthy role models for all people around the world to emulate. So, if there are girls copying Cat, then let them! We could all use a heart, discipline, confidence, and determination like Catriona's in this challenging world—whether or not we're competing at the Miss Universe stage.
Preview is now on Quento! Click here to download the app for iOS and Android and enjoy more articles and videos from Preview and your favorite websites!
Hey, Preview readers! Follow us on Facebook, Instagram, YouTube, Tiktok, and Twitter to stay up to speed on all things trendy and creative. We'll curate the most stylish feed for you!