I'm a thrill seeker. I'm always up for an adventure. I love the feeling of my stomach up in my throat. Last month, I finally ticked something off my bucket list. I jumped out of a plane at 14,000 feet over the coast of Oahu, Hawaii.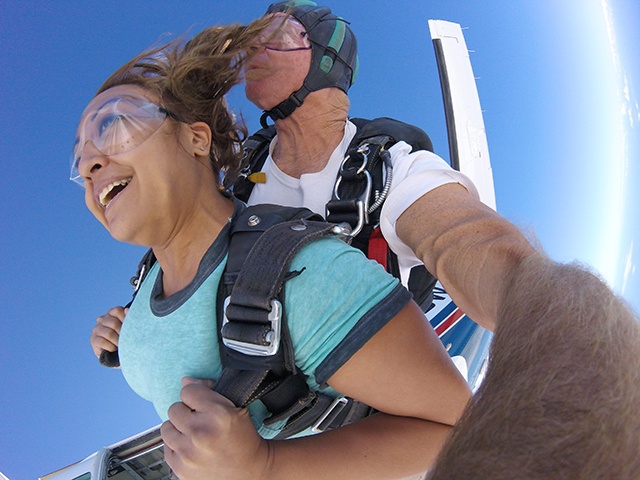 IMAGE Courtesy of Mikko Sumulong
ADVERTISEMENT - CONTINUE READING BELOW
"Okay, so that happened."
That's all I could say when I captioned the photo from the jump. I've built some aversion to overused quotes over the years. The truth is though, skydiving is the biggest cliché I never knew I always needed, and here's why.
CONTINUE READING BELOW
Recommended Videos
Half the things we worry might happen, just don't.
I realized that anxiety is temporary. As best I can, I tried to not think of worst case scenarios. But each time someone asked me about parachute malfunctions, injuries and waiving my life away, I felt some hesitation creep in.
The time I spent checking statistics? I wish I could have it all back. None of the things I worried about came to be. All parachutes opened, and save for the tinge of nausea afterwards, there was really nothing to worry about.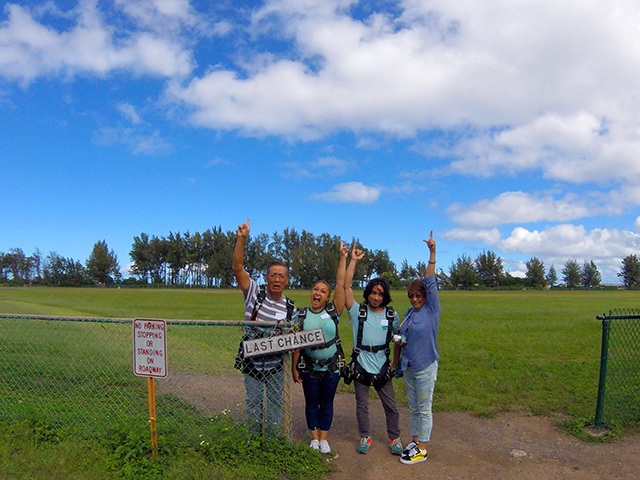 ADVERTISEMENT - CONTINUE READING BELOW
IMAGE Courtesy of Mikko Sumulong
The author with her family
Let go.
I can be somewhat of a control freak. As much as I love adventure, I'm calculated about things in my life. Pretty much, I put my fate in my own hands at all times.
In the split-second before I went from standing to freefalling, I started asking myself what the heck I was doing. What normal person jumps out of a plane? Am I really doing this? Am I trusting my life to someone I've only known for five minutes?
Then, I realized I couldn't fight gravity. Nothing going on in my head could change the outcome. So, here comes another cliché—I had to live in the moment. And so I did.
Try new things.
Skydiving is definitely the craziest thing I've done in my life. So far. The fear of new things seems to have gone away. It's not really about having more courage. Instead, it's doing away with fear.
ADVERTISEMENT - CONTINUE READING BELOW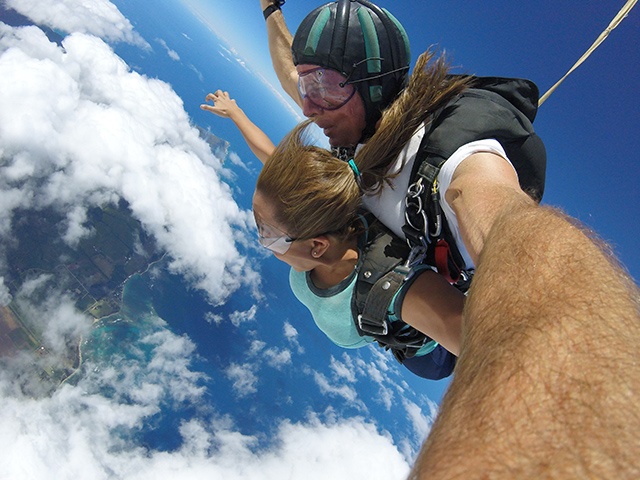 IMAGE Courtesy of Mikko Sumulong
I've survived plummeting down to earth at nearly 200 kph, what's the worst that could happen to me?
The experience was a great way to close 2017, and it seemed to have prepared me for 2018. I'm no longer afraid of applying for that job. I'm excited to get lost in places I've never been to. I resolve to live by the motto I have for the coming year: Just jump.
ADVERTISEMENT - CONTINUE READING BELOW
Top Articles from Preview.ph