Attending a wedding? While the entire romantic shindig's definitely a cause for celebration, there's always a way to have fun while staying at your best behavior and making sure the couple's special day runs smoothly.
Below are 15 important etiquette rules to remember as a wedding guest: from receiving an invitation, to the actual day, right to the events after the wedding.
1. Never forget to RSVP.
It's the first, and one of the few pre-wedding agendas you must do as an invited guest. Confirming your attendance with the couple doesn't just tip them off on who is or isn't going, it also helps them figure out the all-too important seating arrangements, and gives them a proper head-count for the meals. They are paying for everything, after all.
2. Don't assume you can bring a date.
Unless stated by the couple or the invitation, never just show up with an uninvited plus one in tow. It's rude, particularly if the couple have never even met your date before. If you're worried about not knowing anyone and turning into an awkward sitting duck, psyche yourself up to befriend the other guests on your assigned table. Who knows, the bride may have put you there for a reason knowing you might just get along with them.
ADVERTISEMENT - CONTINUE READING BELOW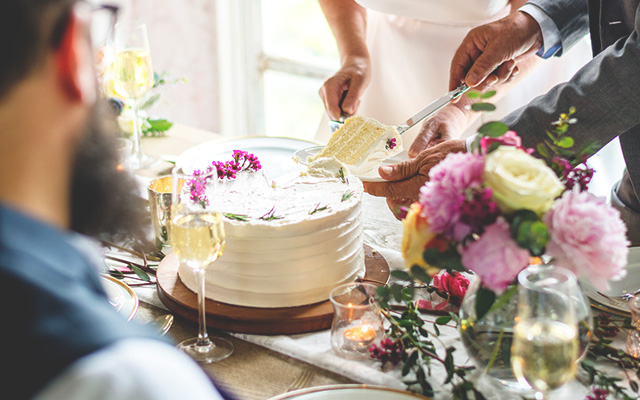 3. Be sure to arrive on time.
Don't think you can just pop in at the last minute, or worse, while the ceremony's on-going. Be courteous and punctual for the benefit of everyone involved, and settle in at the venue at least 30 minutes before the set start of the wedding. It'll also give you time to mingle with other guests and get comfortable especially if you're riding solo for the day.
CONTINUE READING BELOW
Recommended Videos
4. Put your phone on silent.
Trust us, no one wants to hear your ringtone, no matter how soothing you think it is, while the couple's sniffling through their vows. If you'd rather not turn it off, make sure to put it on silent mode, preferably right when you get to the venue just to be extra safe.
5. Don't take photos during the ceremony.
No matter how joyous the occasion is or how excited you are for your friends to get hitched, holy matrimony remains a solemn event. Treat it the way you would act during mass or service, and leave it to the hired professional videographers and photographers to document the entire thing. However, if you're given the A-okay by the couple to take photos with your phone, turn off the flash, and be discreet about it. The last thing the official cameras need is to catch random arms sticking out and blocking their shots.
ADVERTISEMENT - CONTINUE READING BELOW
6. Always follow the dress code.
No one wants to be the odd man out. The dress code is there to help you narrow down what to wear and, for the benefit of the couple, make sure everything's organized and uniform once their photos come out. If you're not sure if your outfit of choice adheres to the given theme, it's safest to just ask and check in with the bride.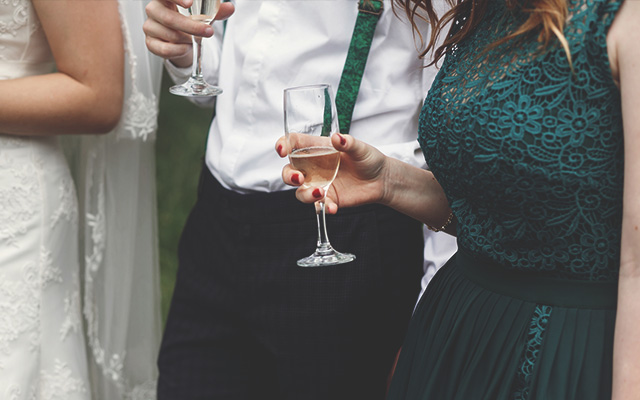 ADVERTISEMENT - CONTINUE READING BELOW
7. Never wear white.
This one goes without saying. Don't be that guest who turns up twinning with the woman of the hour, unless you're specifically told that it's an all-white affair (a common theme for beach weddings).
8. Avoid wearing the same color as the bridesmaids.
It's also best to ask beforehand what color the bridesmaids or groomsmen are wearing so you don't get teased as part of the entourage the whole night. Again, this circles back to simply following the dress code, especially if a specific color is asked of you. Turns out, it's for your benefit too.
9. Don't bother the bride/groom before the ceremony.
A quick and simple greeting is fine but as much as possible, avoid striking up a conversation with the couple on their wedding day before the ceremony starts. With so much on their plate after having to juggle all their suppliers, and dealing with any last minute mishaps, be considerate and save them the burden of having to think about replying to a hundred other people blowing up their phones at the same time. Besides, you wouldn't want to be the catalyst to a bridezilla meltdown.
ADVERTISEMENT - CONTINUE READING BELOW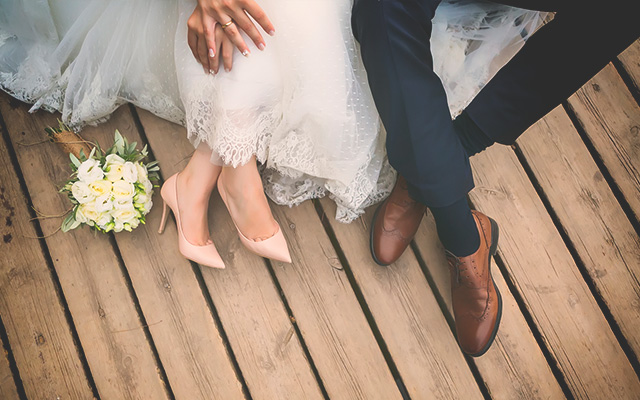 10. Sign the guestbook.
You may think it's unnecessary when the couple will know of your attendance at the party soon enough, but the guest book's also a sentimental memorabilia for them to look back on when they're older. Not to mention, with all the guests they've invited, you can't put it past them to miss out a few faces when they've got person after person clamoring for their attention during the reception. Sign that book. Make sure they remember you.
ADVERTISEMENT - CONTINUE READING BELOW
11. Watch your alcohol intake.
Sure, there might be an open bar, but that doesn't give you the license to chug the alcohol supply dry. Be responsible about your drinking and get your liquor under control so you don't end up causing any drunk-induced ruckus or, worst of all, pass out on the dance floor.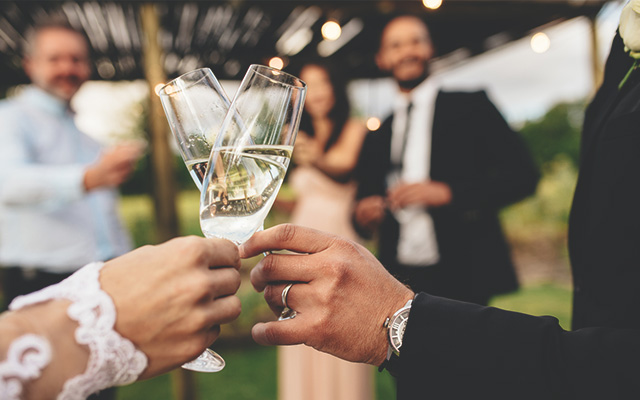 ADVERTISEMENT - CONTINUE READING BELOW
12. Don't criticize out loud.
No one wants to hear about that chip on your shoulder. If you don't agree with the meals, the décor, or literally anything else, be polite, keep them to yourself, and try not to rain on the bride's parade. It is, after all, a celebration. So instead of finding things to complain about, just have fun!
13. Tell the couple about any food restrictions.
Speaking of meals, if you've got any food allergies worth mentioning (a.k.a. ones that might put your life at risk) don't shy away from mentioning it to the couple way beforehand so they can have a proper meal prepared for you.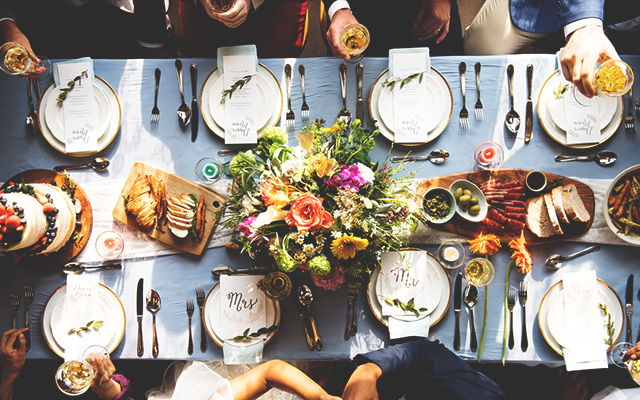 ADVERTISEMENT - CONTINUE READING BELOW
14. Don't skip the ceremony.
Try not to show up solely at the reception just to eat and run. Getting an invite means the couple deemed you important enough for them to want to celebrate their nuptials with. Show them the same courtesy by joining them at the ceremony. If you've got a valid reason to leave early during the reception, be sure to inform the bride or groom before the wedding day arrives so they're don't think you just dipped after dinner.
15. Have your gift delivered instead.
This applies especially if you're planning on getting them a considerably larger sized present. Be a perfect angel and keep the couple from having to lug along and fit a few dozen boxes in their car, by sending your gift to their address instead, after the wedding.
Related Stories from Preview.ph
Hey, Preview readers! Follow us on Facebook, Instagram, YouTube, Tiktok, and Twitter to stay up to speed on all things trendy and creative. We'll curate the most stylish feed for you!