Macarons, ice cream cones, and rose bouquets have already been posted again and again on Instagram, but when we stumbled upon this rosette ice cream concoction by designer desserts @nectarandstone, we couldn't help but be left with awe.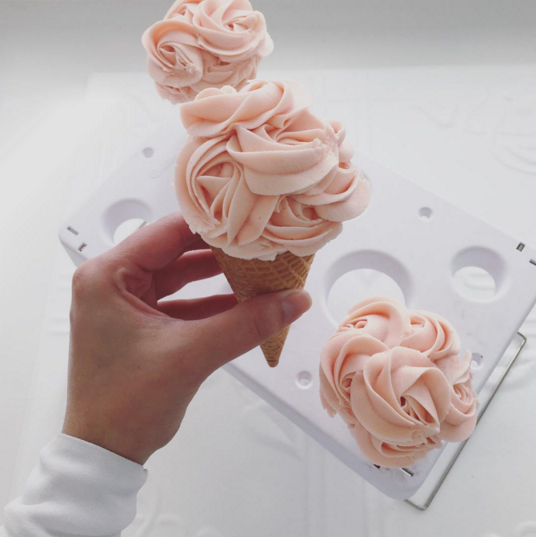 IMAGE INSTAGRAM/nectarandstone
These ice cream cake cones are to die for, but sadly you need to fly all the way to Australia for a taste test. Dessert designer Caroline Khoo is responsible for these beautifully intricate and indulgent creations that are as delicious as they look. We dropped her a line to talk a bit more about how she started her sweet journey through Nectar and Stone.
A warm hello all the way from the Manila, Caroline! We absolutely love your picture-perfect desserts. How did you start Nectar and Stone?
"Nectar and Stone wasn't planned or intended. When I had my first son, he was a fussy eater and I wanted to make food look inviting and delicious. From savory to healthy sweeter options, I began making his plated food look like something that was artistic and fun. From there, I started to do some desserts for family occasions and birthdays and that is when I started to receive a lot of attention and comments from family and friends about my style and take on desserts."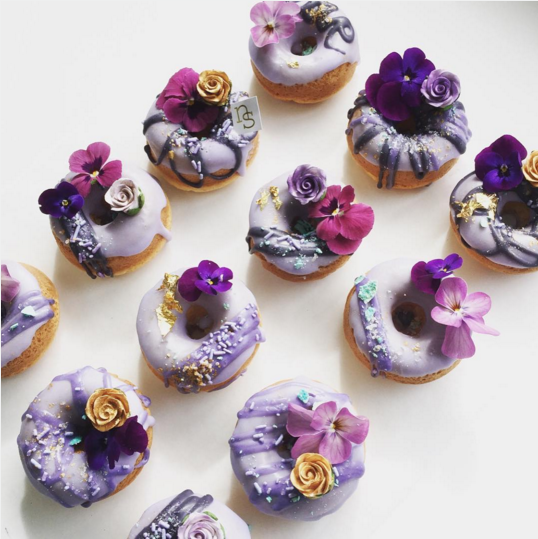 IMAGE INSTAGRAM/nectarandstone
Caroline does donuts too, but with a touch of orchids.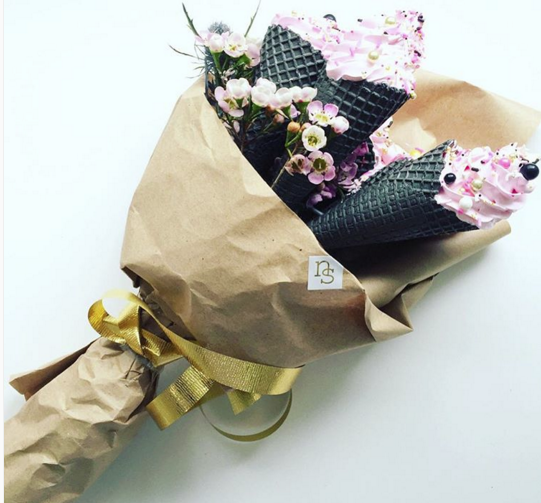 IMAGE INSTAGRAM/nectarandstone
An ice cream bouquet anyone?
What's the story behind your brand name?
"Nectar represents my favorite colours: peach and grey. It also represents the soft inner sweet flavor of a fruit and its seed."
What inspires your work?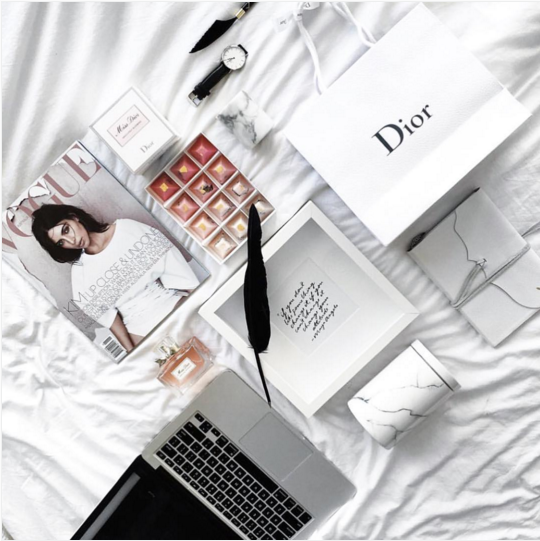 IMAGE INSTAGRAM/nectarandstone
"Flowers, color, art, fashion, and architecture. My favorite designers are Alessandro Michele (I absolutely love the latest collection from Gucci) and Karl Lagerfeld. I'm also a fan of the brand Chloe."
ADVERTISEMENT - CONTINUE READING BELOW
What comes first: your design or the recipe?
"The design of the dessert."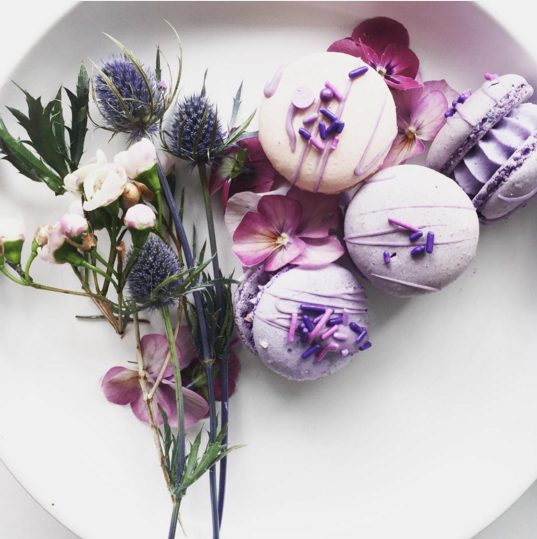 IMAGE INSTAGRAM/nectarandstone
We noticed that your Instagram for Nectar and Stone is more on simple food shots. What made you decide for it to be that way?
"Nectar and Stone is very much a lifestyle and was always going to be that from the commencement of the brand. A way in which desserts come into play in everyday life but also in creating the dessert, there is a journey which is everyday life and I like people to visually understand and follow that with me."
Your flower ice cream cakes are an Instagram fave, could you tell us how you were able to come up with it?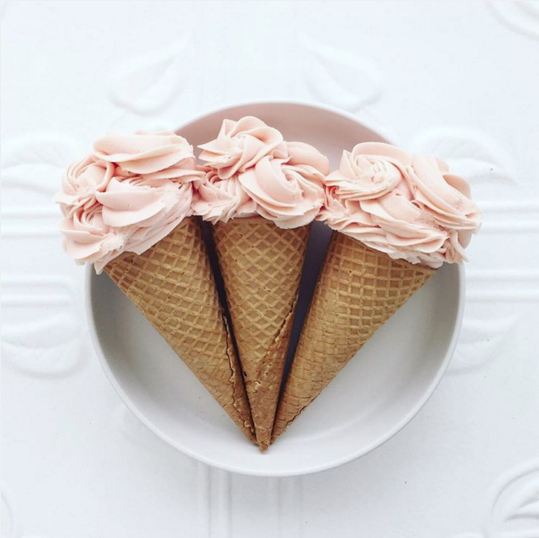 IMAGE INSTAGRAM/nectarandstone
"I am inspired by flowers; they are an essential part of my everyday. I love the details and femininity that roses and peonies display. So it is a very natural process for me to carry things that inspire me into my dessert creations."
What was the most intricate dessert you had to create?
"Intricate is an interesting word to use. All desserts require a level of detail and attention even if they seem really simple. I think I would say that eenie mini cakes in all their designs carry the most amount of detail as I like to layer with piped work, macarons, gold leaf, sprinkles, etc."
IMAGE INSTAGRAM/nectarandstone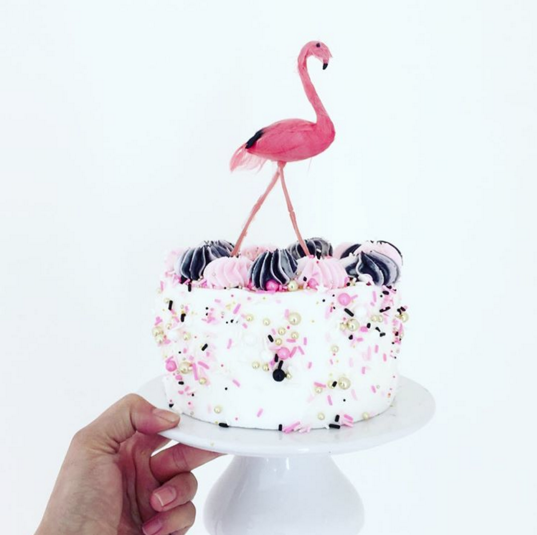 IMAGE INSTAGRAM/nectarandstone
Your macaron creations are also so extravagant. What's your most favorite flavor and design amongst the ones you've done?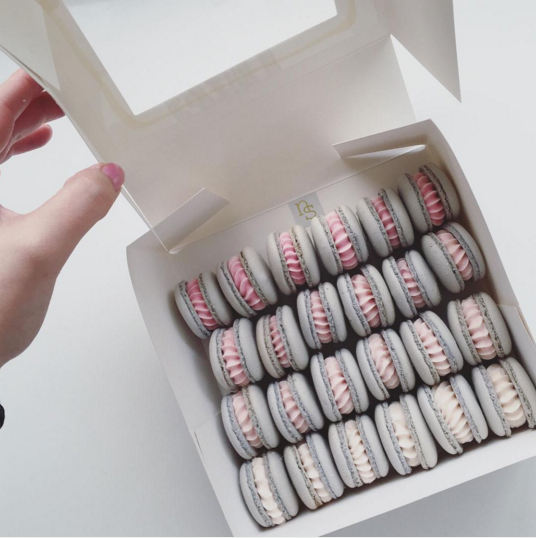 IMAGE INSTAGRAM/nectarandstone
"I love my ombre pink filling macarons with a grey shell. The favorite flavor would be cotton candy."
Follow @nectarandstone on Instagram for more.