It could be a matter of ticking an item off your bucket list—like seeing the Eiffel Tower up close, having a slice of authentic Italian pizza in Italy, or even bumping into a Hollywood celebrity in Los Angeles—but the truth is that traveling isn't simply a matter of booking and jumping onto the very next flight available, especially when you're traveling to another country that requires a visa.
For most faraway destinations and countries outside of Southeast Asia, you'll normally need a visa to enter. With a myriad of embassy horror stories and urban legends surrounding visa applications, the very thought of subjecting yourself to the process can be wrought with fear and anxiety of possibly getting denied. But when it comes down to it, the visa application process is typically very straightforward: It's all about presenting the necessary documents to acquire a permit to enter that country.
ADVERTISEMENT - CONTINUE READING BELOW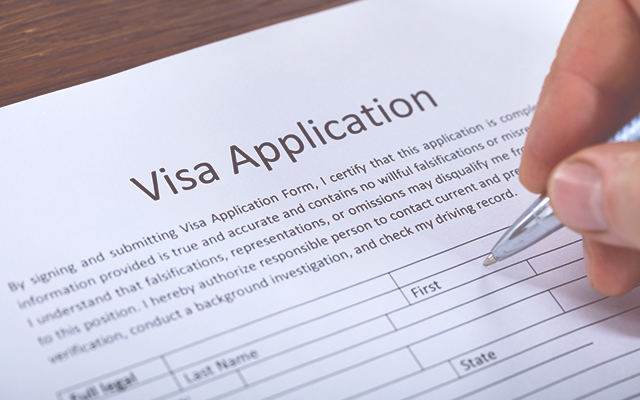 Naturally, one of the first precautions most embassies take is to weed out applicants who run the risk of overstaying on their visa—easy enough to avoid once you have nothing but the purest intentions of going on vacation, right? Still, you may have heard cases of your friends or someone you know who was rejected a visa despite being honest in their applications. Sometimes, consulate officers find loopholes in applications, whether through a missing document or insufficient information, that could be behind the rejection.
The key, then, is to provide an air-tight and honest application that covers all the bases. We provide you tips on how to increase your chances of getting approved, so you can make those wanderlust dreams come true!
Tips on Getting Your Visa Approved
1. Make sure you complete all the required documents and get all the details right.
While it sounds like a no-brainer, embassies have been known to reject applications just because there were incomplete documents or the format provided wasn't followed. Not all embassies will allow you to return to submit the lacking papers, so it's best to have everything ready upon your appointment. If there are certain requirements you are unable to provide at the current time such as your income tax return (ITR), check with the embassy if they accept explanation letters and bring them with you.
Make sure you've read all the guidelines first before completing your requirements. Take note whether they require a certain envelope or photo size, as well as other specific instructions.
ADVERTISEMENT - CONTINUE READING BELOW
2. If the embassy encourages supporting documents, supply them.
Some embassies encourage submitting additional documents aside from the mandatory files to strengthen your case. This can include a copy of your tickets if you're watching a concert or a festival, an itinerary list, an invitation from your host to visit, or even those piso-fare bookings if you're traveling on a budget. You can also supply documents of your other investments to prove your financial capacity.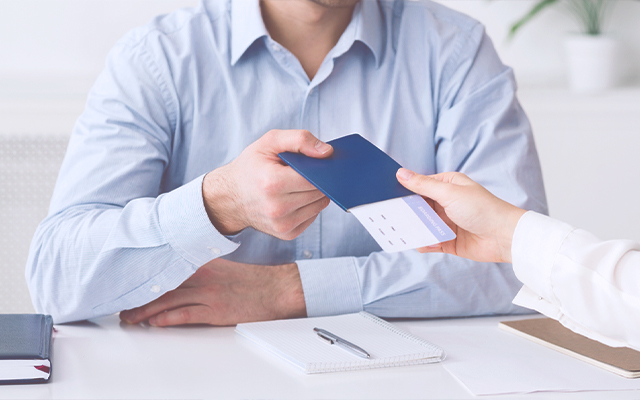 ADVERTISEMENT - CONTINUE READING BELOW
3. Be wary of using "show money."
Embassies are now fully aware of that scheme, wherein a large sum of money is deposited into your account to boost your chances of approval. The truth is having large, unexplained deposits in your bank account only raises suspicion and can cast doubt on the authenticity of your financial situation. Rather than simply checking for how much money you have in the bank, consulate officers usually check whether there is a steady stream of funds regularly, which usually comes from a stable source of income.
If you do have reason to expect hefty deposit sums in your account such as payment for a project or a sale, then you have to provide proof of the source for these deposits, such as a deed of sale for a property, rental, or project contracts from clients, as well as invoices.
4. Create a realistic itinerary based on your actual financial capacity.
There are always different ways to hack an inexpensive trip abroad, but even if you're planning to backpack the world on a shoestring budget, the sudden reality of running out of funds in the middle of your trip is very real. When applying for a visa at the embassy, be mindful enough to present a realistic itinerary based on how much you can actually afford. Your budget should correspond to an attainable itinerary as well as the desired length of stay. A budget of P50,000 for a 10-day trip to Japan can strike as unrealistic and suspicious to the officer, who may suspect you of working abroad to fund your travel—a possible violation based on tourist visa restrictions.
ADVERTISEMENT - CONTINUE READING BELOW
As much as possible, plan ahead and map everything out: if you're transferring between cities, if you've booked hotel reservations, and even details of your return flight. It's also important to know these details by heart in the case of a personal interview.
ADVERTISEMENT - CONTINUE READING BELOW
5. Prove your strong ties to the country.
They say that it's easier to travel when you're young, single, and free of any responsibilities—but the opposite can be said when it comes to applying for visas. Proving that you have strong social and economic roots in the country can be crucial in obtaining the officer's approval, because it means there is something or someone that could hold you back from illegally overstaying abroad. This could be a spouse or family members, a child in your care, a stable job you've held for a while, or properties and businesses registered to your name.
Be sure to supply any forms of evidence you can to support the above claims. If you're a business owner, supply the necessary business registration documents and ITRs. If you have a house, a lot, a condo, or even a car listed under your name, those could help your case as well.
ADVERTISEMENT - CONTINUE READING BELOW
Standing at the top of the Statue of Liberty may seem like the dream, but if you're traveling for the first time, it's best to earn some cred and start with nearby countries that are easier to get to. This establishes your reputation as an actual traveler and shows that you've left and returned to your country in the past.
Besides, every country always has something to offer, and the best experiences sometimes come from the places you least expect. Neighboring countries in the ASEAN hold their own share of delights and can be memorable trips for inexperienced jet-setters.
Related Stories from Preview.ph
Hey, Preview readers! Follow us on Facebook, Instagram, YouTube, Tiktok, and Twitter to stay up to speed on all things trendy and creative. We'll curate the most stylish feed for you!