Despite debuting only two years ago, TXT has swiftly risen among the ranks as one of the "It" boy groups of their generation. The five-member group (who are label juniors of BTS) gained acclaim for their catchy, chart-topping hits like Blue Hour and Magic, not to mention their impressive stage performances. It was therefore no surprise that they snagged multiple rookie awards when they debuted, also earning millions of fans all over the world within a short span of time. Needless to say, they're a name to watch in the K-pop space, so if you're not a MOA yet—it's not too late!
Here are 10 things you need to know about the K-pop boy group TXT: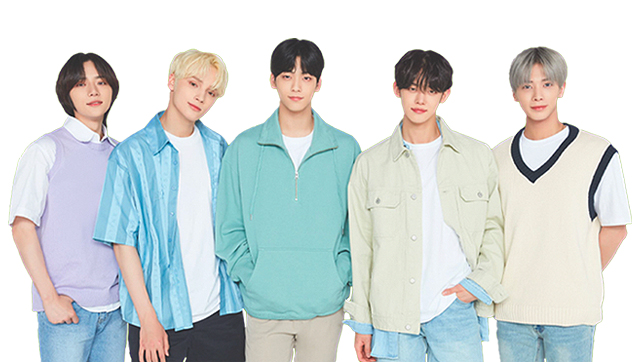 1. They're signed under HYBE.
Tomorrow X Together (read as "tomorrow by together") is the second boy group debuted under HYBE Corporation (formerly known as Big Hit Entertainment). HYBE tells Billboard that the group's name represents how the members "all come together under one dream in hopes of building a new tomorrow." They're the first group the company has unveiled since BTS' debut in 2013.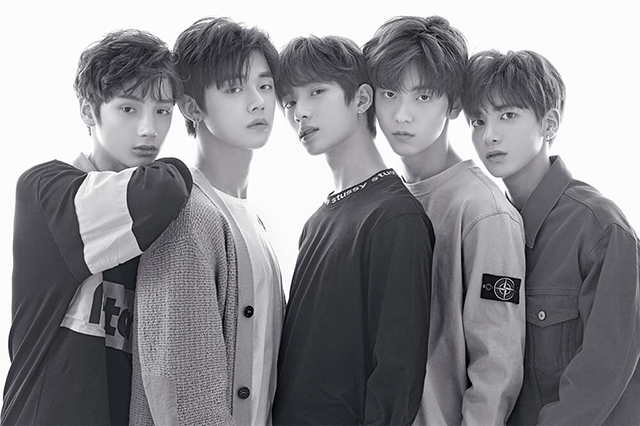 ADVERTISEMENT - CONTINUE READING BELOW
2. They debuted in 2019.
The TXT members were gradually revealed in the beginning of 2019. The first to be announced was Yeonjun, followed by Soobin, HueningKai, Taehyun, and lastly, Beom Gyu. The group then debuted with the album The Dream Chapter: Star and the music video for the song Crown in March.
Yeonjun, who was born in the year 1999, is the oldest member of the TXT, while HueningKai, born in 2002, is their youngest. The group's designated leader is Soobin, who's a year younger than Yeonjun.
3. Their introduction "One Dream" has a special meaning.
Like many K-pop groups, TXT has their own signature introduction. The members shout the words "one dream," in which lies a deeper significance for the group.
"Each member has his strong individuality but we teamed up to take the same path in order to achieve the dream," says TXT leader Soobin in an interview for Smart. "That is why I believe 'One Dream' is very meaningful. It show we have become a family to one another."
"Shouting out 'One Dream' can be seen as a our goal. We aim to reach it which keeps us motivated," Yeonjun adds.
4. Their official fandom name is MOA.
TXT fans are collectively known as MOAs, which is short for "Moment of Alwaysness." It stands for how TXT and their fans are always together and "gathering pieces of dreams to fulfill a mutual dream of TXT and fans."
The fandom was initially set to be called "Young One," but was changed because it was similar to the solo fan club name of Tiffany Young from Girls' Generation.
5. They won many rookie awards within the first year of their debut.
The splash that TXT made in the K-pop world with their debut didn't go unnoticed. They won several rookie awards in 2019 to early 2020, some of which include Rookie of the Year (Asia Artist Awards), Best New Male Artist (Melon Music Awards, Mnet Asian Music Awards), and New Artist Award (Seoul Music Awards).
ADVERTISEMENT - CONTINUE READING BELOW
6. They hold several records for K-pop on the Billboard chart.
Like their company seniors, TXT has proven their starpower by placing consistently high at the Billboard charts.
They recently charted for a total of nine consecutive weeks on the Billboard 200, making their album The Chaos Chapter: FREEZE the longest-charting K-pop record from 2021.
ADVERTISEMENT - CONTINUE READING BELOW
Their song Magic also became the fastest Korean artist to debut on the Billboard Pop Airplay chart. It made its entry at number 40, an impressive feat considering it was also the group's first ever entry on the chart.
7. They've each participated in the production of their music.
Next to performing, all the members of TXT are also interested in taking part in the production side of music. "We all like to write lyrics and take part in creating music so we try to cooperate together whenever we can," says Yeonjun.
For the album The Chaos Chapter: FIGHT OR ESCAPE, the members participated in creating the lyrics of MOA Diary, a song dedicated to their fans. "The members all poured their hearts into writing the lyrics. The things we wanted to say were endless, and we had a hard time taking them out. We packed it in tight with some of our hand-picked feelings for MOA," Taehyun revealed in an interview for 1st Look.
ADVERTISEMENT - CONTINUE READING BELOW
8. They all prefer relaxing activities during their free time.
When asked what they enjoy doing when they don't have schedules, the TXT members had the chillest answers. Soobin and Yeonjun are homebodies who enjoy watching dramas and movies, while Beomgyu and Taehyun love going on leisurely walks outside. "On fine days, I enjoy a cup of caramel macchiato while getting fresh air," Taehyun adds. Last but not the least, their youngest Huening Kai relaxes by listening to music and playing mobile games.
9. Most of the members consider their debut showcase as their most memorable career moment.
Despite their many achievements, Soobin, Yeonjun, and Taehyun still consider their debut showcase the most memorable moment since they started. Soobin explains, "I was thrilled by the fact that I was singing and dancing to our songs."
Receiving the New Artist Award and performing in year-end ceremonies are career highlights for the members as well. For Huening Kai, performing Run Away for their comeback show was another memorable moment for him and the group.
ADVERTISEMENT - CONTINUE READING BELOW
10. They're one of the newest faces of SMART.
A few months after their seniors BTS was hailed as SMART ambassadors, TXT was appointed by the brand as the faces for their prepaid "Build Your Own Giga" service. The announcement was made and July, while the campaign's TV commercial featuring all five members was launched on August 23.
ADVERTISEMENT - CONTINUE READING BELOW
Related Stories from Preview.ph
Hey, Preview readers! Follow us on Facebook, Instagram, YouTube, Tiktok, and Twitter to stay up to speed on all things trendy and creative. We'll curate the most stylish feed for you!