Okay girls, it's honesty hour: raise your hand if you've ever attempted to put makeup on while driving. We see you (and, sheepishly, we're one of you), but so does the good ol' government—now that law RA 10913 or the Anti-Distracted Driving Act has been implemented (it starts today!), here's a quick list of things we seriously need to stop doing behind the wheel. You may be a talented multitasker, but when push comes to shove, safety has got to come first. We'll be quoting the Land Transportation Franchising & Regulatory Board's official FAQ list from here on out!
1. Snapchatting
Yes, this also means Instagram stories, and yes, not even while at a stoplight. According to the LTFRB, "RA 10913 or the Anti-Distracted Driving Act is a new law that prohibits motorists from using communication devices and other electronic entertainment and computing gadgets while vehicles are in motion or temporarily stopped on a traffic light or an intersection. A motorist, as defined under this law, is a person who is driving a motor vehicle."
2. Putting on makeup
Lest you want to get pulled over, keep your hands on the wheel and not on your mascara. Remember that you can be reprimanded for this, and the LTO "has the authority to deputize members of the PNP, MMDA, and LGUs to carry out enforcement functions and duties."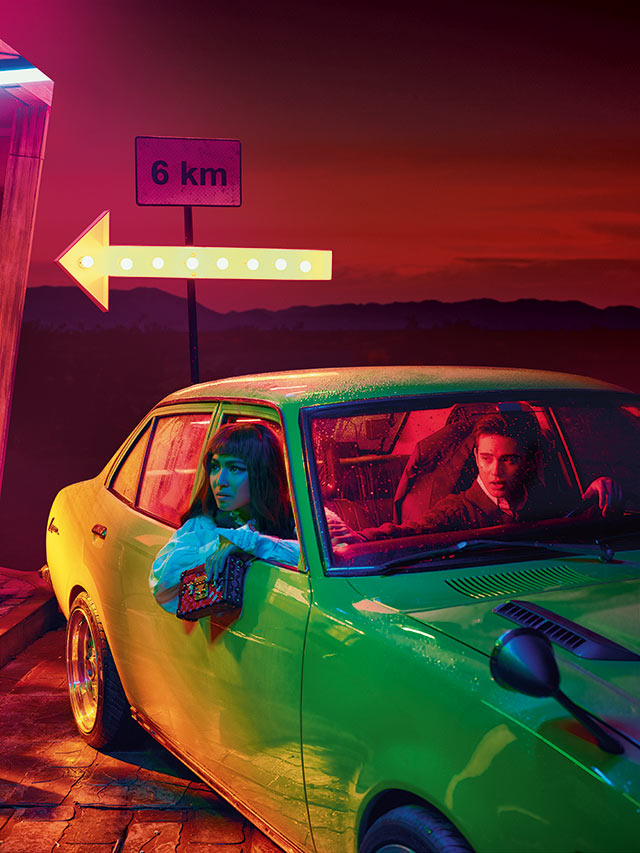 ADVERTISEMENT - CONTINUE READING BELOW
IMAGE Mark Nicdao for Preview Magazine, June 2016
3. Wearing earphones
No, seriously. Also, no more scrolling through Spotify while driving! "Motorists can use the aid of hands-free function and applications as long as these do not interfere with the driver's line of sight. This means that no communication or electronic gadget should be affixed on the car's dashboard and steering wheel. In addition, drivers are only allowed to wear earphones when making or receiving calls. Using earphones to listen to music falls under "similar acts" in Section 4B of the law, in addition to reckless driving violation penalized under other relevant laws."
4. Taking selfies
Guilty! If you get caught, "Violators will be penalized with a fine of five thousand pesos (P5000) for the first offense, ten thousand pesos (P10,000) for the second offense, and fifteen thousand pesos (P15,000) for the third offense with a three-month suspension of driver's license. Violations incurred beyond the third offense shall be penalized with the revocation of driver's license and a fine of twenty thousand pesos (P20,000)." Yikes. Not a pretty price to pay for some good lighting.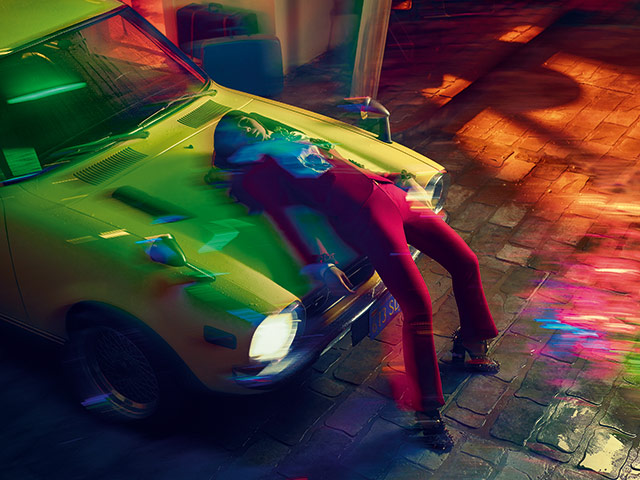 IMAGE Mark Nicdao for Preview Magazine, June 2016
5. Texting or making calls
This one's obvious, but it must be reiterated. "Prohibited acts made while driving include but not limited to: making or receiving calls, writing, sending or reading text-based communications, playing games, watching movies, performing calculations, reading e-books, composing messages, and surfing or browsing the internet."
6. Picking a fight with Waze
Our love-hate relationship with navigational apps is a continuing saga, and here's the latest chapter: "...motorists are being advised to set their preferred destination on these applications prior to their departure. Gadgets with these applications may be installed in areas that will not obstruct the driver's view. In cases when motorists need to find alternate routes while in traffic, they are advised to first pull their vehicles aside."
Related Stories from Preview.ph
Hey, Preview readers! Follow us on Facebook, Instagram, YouTube, Tiktok, and Twitter to stay up to speed on all things trendy and creative. We'll curate the most stylish feed for you!