The Philippine art movement has seen renewed vigor in the past decade in its drive to gain wider acceptance and sustained interest. While far from breaking through the mainstream, Philippine art has slowly been gaining maturity and refinement, a development that has not escaped the attention of the global eye.
In the spirit of strengthening the Philippine art community, as well as bringing Philippine art to the grassroots level, advocate Engr. Monina Orlina (fondly, Ning) has brought to life Tagaytay Art Beat—an art and music festival in Tagaytay City. Already on its third year, Tagaytay Art Beat has drawn audiences from hours away into a melting pot of culture, vision and talent.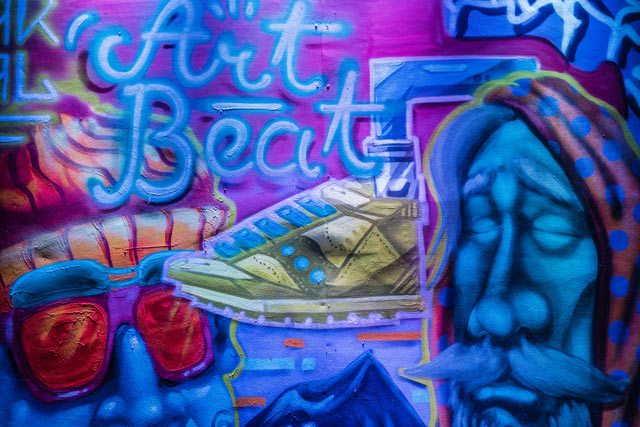 IMAGE Courtesy of Johnnie Walker Philippines
We sit down with Ning to talk about the journey to Tagaytay Art Beat and to walk in the shoes of the daughter of the internationally renowned master of glass art, Ramon Orlina.
What inspired you to organize Tagaytay Art Beat?
"Several things actually. For one, I wanted to entice millennials from Manila to visit our museum, Museo Orlina. The museum has an amphitheater and a stage where events may be held. My dad used these for events with guests mainly from his generation, so I thought why not do the same and entice a younger crowd?
ADVERTISEMENT - CONTINUE READING BELOW
"[For another], in February of 2015, my dad organized an event in our museum featuring a Beatles cover band. I had two of my friends over and we had a blast singing and dancing to the band. But since the event was my dad's college reunion, my friends and I were the only ones below the age of 70!
"One of my friends who attended the event was Muriel Gonzales (of The Ransom Collective), and I shared with her my idea to hold an event in the museum to cater to younger generations—and added that it would be great if her band could play on stage. To my delight, she loved the idea and it was steady progress from there. She introduced me to JB Balaquit (of DocDef Productions), who also had plans of organizing an out of town music event. Being established in the indie music scene, JB was instrumental in completing the lineup of musicians for the first Tagaytay Art Beat. After the success of the first event, we were thrilled to have musicians approaching JB to ask to be part of the next round—and the number of interested musicians increases each year!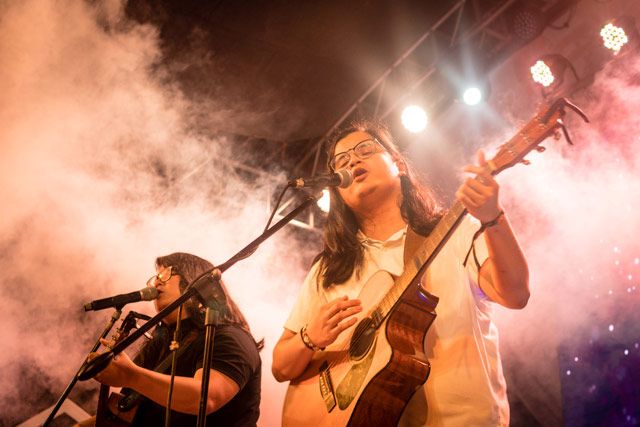 IMAGE Courtesy of Johnnie Walker Philippines
ADVERTISEMENT - CONTINUE READING BELOW
Ben and Ben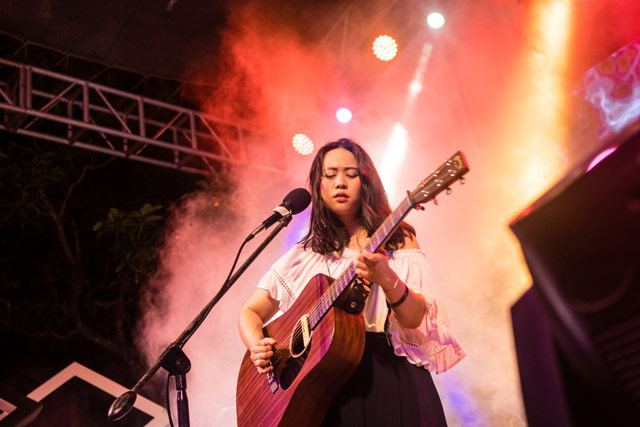 IMAGE Courtesy of Johnnie Walker Philippines
Reese Lansangan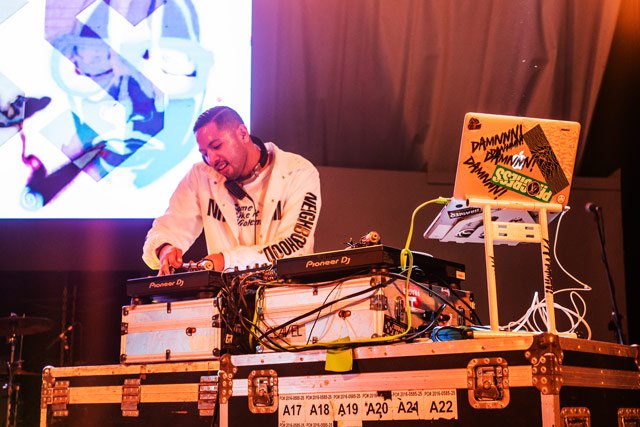 IMAGE Courtesy of Johnnie Walker Philippines
Nix Damn P
"Same goes for my sister, Anna, with respect to inviting visual artists to showcase their works in the event. Anna is the curator of the Tagaytay Art Beat exhibit, and she continues to be surprised each year by the number of artists wanting to participate in the festival.
ADVERTISEMENT - CONTINUE READING BELOW
IMAGE Courtesy of Ning Orlina
Ning (right) with her sister, Anna (left)
"Finally, two other music festivals in the Philippines inspired me to organize Tagaytay Art Beat—Wanderland and Malasimbo. I enjoyed attending those events very much, and it was an honor to have the respective organizers of the festivals attend Tagaytay Art Beat on its second year."
Was it difficult to convince the public to support Tagaytay Art Beat?
"It is humbling that public support for this kind of event had been generous. During the first Tagaytay Art Beat, even without an established name, we had a pretty good lineup of musicians and artists. We were hoping for an attendance of at least 300 people—but we were floored to find out that more than 1,300 people flocked to the event! And it had been a positive experience for us since then.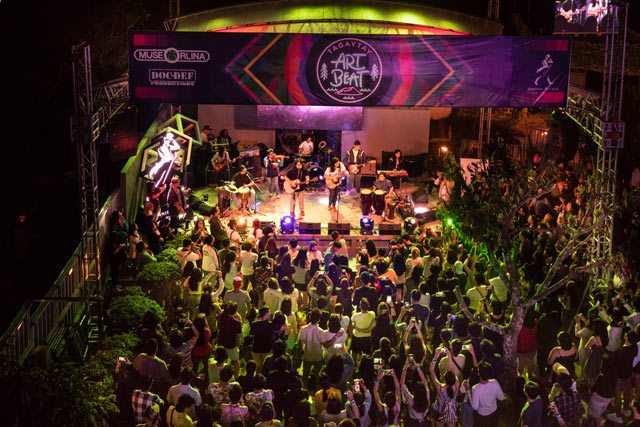 IMAGE Courtesy of Johnnie Walker Philippines
"To my mind, what makes Tagaytay Art Beat special is that not only does the audience have a great time, but so do the artists. There is something about having a very intimate setting where the audience and performers feel so close that they feed off of each other's energy and good vibes—and this feeling multiplies and intensifies! It is a great experience and to me, that is what drives people to travel all the way to Tagaytay City for this festival."
ADVERTISEMENT - CONTINUE READING BELOW
Moving on to the Philippine art scene in general, do you think Filipino visual artists lean towards a particular theme?
"There are various styles in art and a wide range of subjects into which Filipino artists delve. However, growing up surrounded by art and attending numerous shows and gallery openings, particularly of my dad's contemporaries, I noticed that many art works showcase patriotism and love for the environment. I also see a lot of works that celebrate family, and it is common to see mother and child as subject.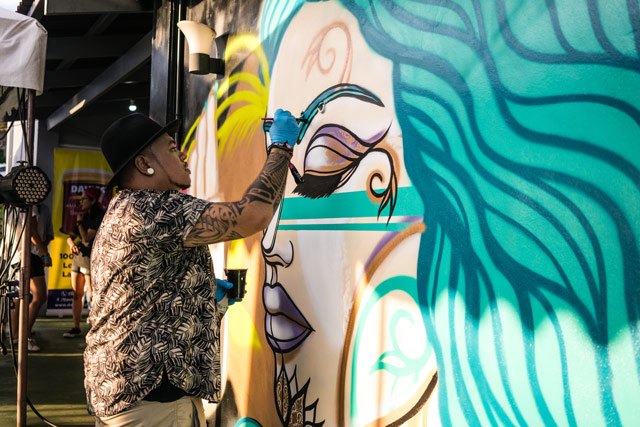 IMAGE Courtesy of Johnnie Walker Philippines
Dee Jae Paeste
"As regards the younger generation, I noticed that younger visual artists are more daring in their use of materials and in dabbling around novel themes. Many of our featured artists are into pop art or comic art, and a lot play around with bright and neon colors.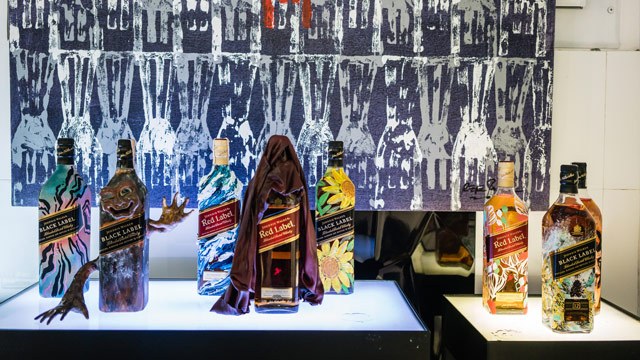 ADVERTISEMENT - CONTINUE READING BELOW
IMAGE Courtesy of Johnnie Walker Philippines
"It is exciting and interesting to see the evolution of Filipino art through the generations, and that transformation is evident in the array of exhibits in Tagaytay Art Beat and the Museo Orlina. Since art is a form of expression, each work shows what is relevant to the artist at the time of creation—and those issues, feelings and messages have changed through the years."
Now this must be a question you typically get. What is it like to live with the Father of Philippine Glass Sculpture?
"It is very interesting living with my dad—and much more so watching him work! In the morning, I sit with him as he creates his masterpieces, while a live NBA game plays on the television in the background!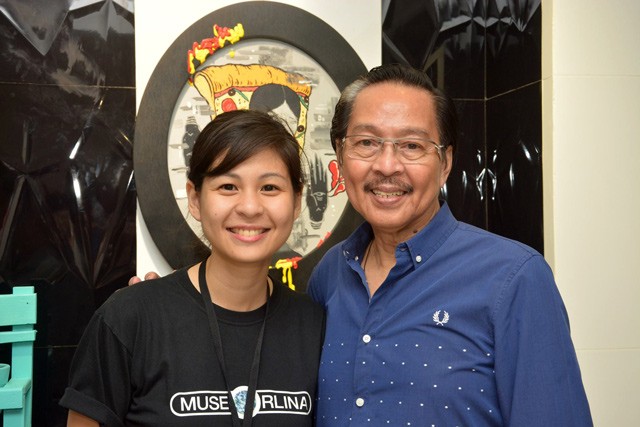 IMAGE Courtesy of Ning Orlina
Ning with her father, Ramon Orlina
"His works also amaze me…even the old ones, although I have seen them many times in my life, still catch me by surprise. For instance, there is a piece he made way back in the '80s that is currently on exhibit in the Museo Orlina. All my life, I always thought it was an abstract image of a woman's head. However, just a few weeks ago, I discovered that the title of the piece is My Mind—and then I realized that the image is actually a man's head, with his brain in the shape of a naked woman! The realization is quite mind-blowing to me and needless to say, I was 'shookt' the entire night!"
ADVERTISEMENT - CONTINUE READING BELOW
You must have been caught off-guard! Let us talk about you—what makes Ning Orlina's heart beat fast?
"Predictably, Tagaytay Art Beat is on the top of that list. It is something I am very passionate about ever since it was a baby seed idea in my mind. Now on its third year, I still get the same rush, excitement, and energy thinking about it and the possibility of how big it can grow. It is so rewarding thinking about how the event brings joy to people.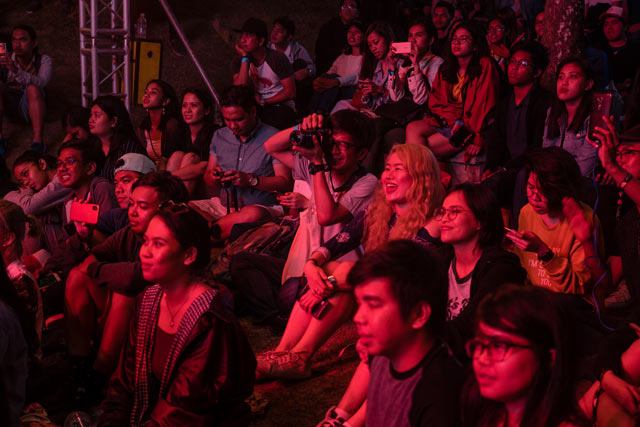 IMAGE Courtesy of Johnnie Walker Philippines
"Second, I love the outdoors—it excites me to hike, climb, and just be in the mountains. I lived in Europe [around] late 2015 and have been on several solo travels, and getting lost in the Alps, biking through the lush forests of Northern Spain, and walking the Camino de Santiago gave me a thrill only exploring the unknown can give. There is something about discovering a new beautiful place that makes my heart beat fast and lose my breath."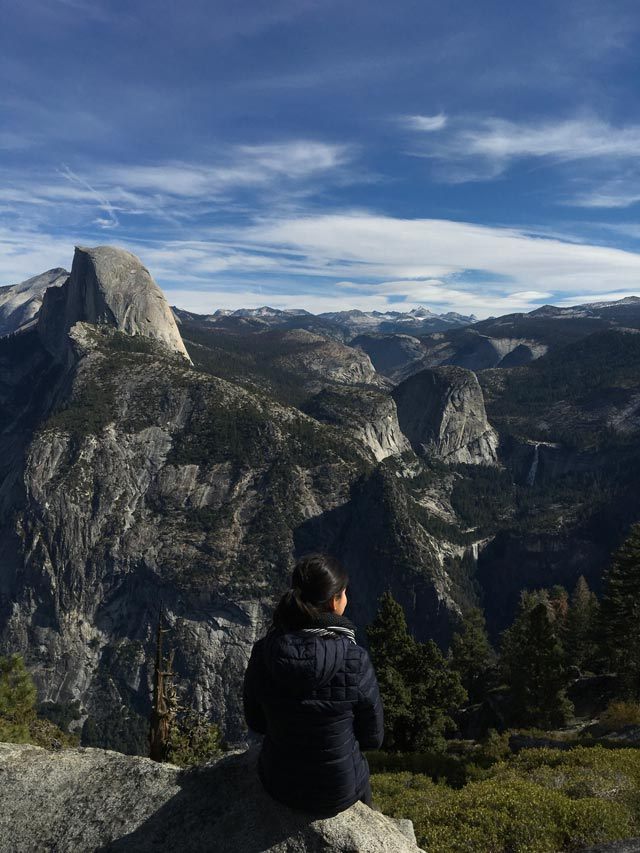 ADVERTISEMENT - CONTINUE READING BELOW
IMAGE Courtesy of Ning Orlina
What a lovely thought—travel is very enriching. As a parting word, any advice for budding artists and advocates of the Philippine art movement?
"Keep going. That is what I have observed from my dad—not only did he have talent, he had grit. And grit is what I think is needed for someone to be successful.
"Believe in yourself and your craft, despite the odds. After 10 years of doing exhibits, people still did not know who my dad was. But he kept on going until finally, he made his mark. His passion also drove him to be his own PR manager—he marketed his name, his message and his craft to reach a wider audience.
"I hope that Tagaytay Art Beat inspires more people, attendees and performers alike, to pursue their talents. I hope that the event also provides a viable platform for talented young Filipino artists to showcase their work—and, if all goes well, becomes a catalyst for them to start their respective careers and achieve their dreams."