Interest in K-dramas have always been strong in the PH, but it has experienced a sudden surge lately. Perhaps it has something to do with that TVN series called Crash Landing on You (CLOY) that aired last December 2019. The show wrapped up in February 2020, with the final episode garnering the highest viewership in TVN's history, beating the stats of Goblin. Another interesting thing to note, though, was the demographics of the show's audience. According to a report by Nielsen Korea, CLOY turned out to be most popular amongst women over 40 years old.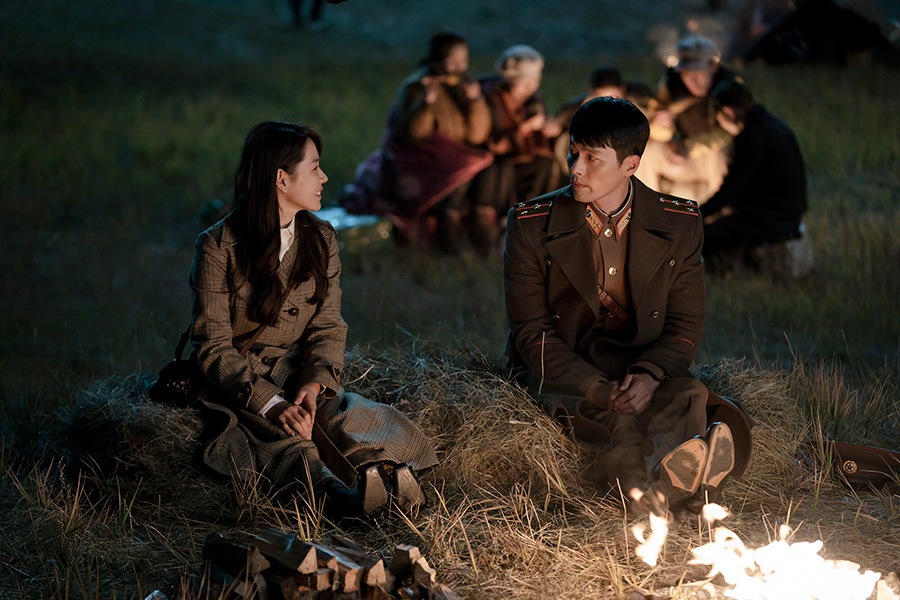 ADVERTISEMENT - CONTINUE READING BELOW
This segment of K-drama fans has probably increased in number, what with the idle time on their hands during this quarantine and the accessibility of streaming platforms like Netflix and Viu. But while some of these newly-minted K-drama mommas learn more about this fantastic world, there are women their age who have been tuning into K-drama long before it even became this big a phenomenon. These are the fans who had to wait for their favorite shows to be broadcasted on TV, patiently waiting for each weekly episode release. These are the fans who knew about Hyun Bin and Son Ye Jin before these names even entered your radar. These are the fans you can turn to for K-drama trivia of any sort.
Related Stories from Preview.ph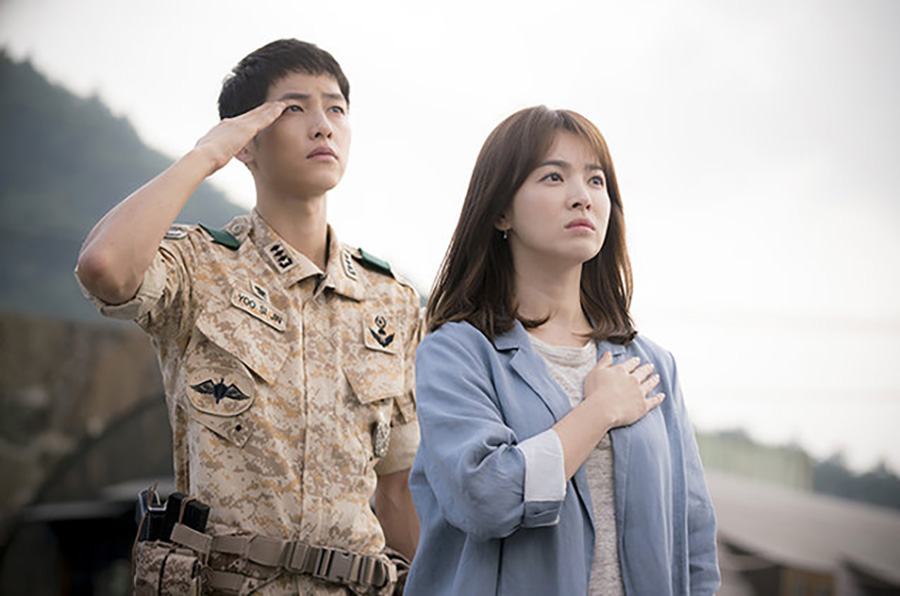 Preview.ph had the pleasure to meet one K-drama tita in particular, and her journey might serve as an inspiration to aspiring K-drama fans out there, no matter how old you are. Gia's K-drama addiction started in 2017 when her daughter introduced her to Descendants of The Sun (DOTS), a story about special forces unit captain (Song Joong Ki) who falls in love with an assertive doctor (Song Hye Kyo). It was well-received by Korean and international audiences, resulting in the highest weeknight peak rating at that time. This series is also known to have revived the Hallyu wave all around the world.
Well, Gia was one of these viewers whose lives have changed after watching the show. "There was no turning back after DOTS." Since then, she has watched approximately 150 K-dramas and movies, and counting. She is happily celebrating her 4th year as a fan. We had a fun little chat with Gia online to talk more about her K-drama journey:
ADVERTISEMENT - CONTINUE READING BELOW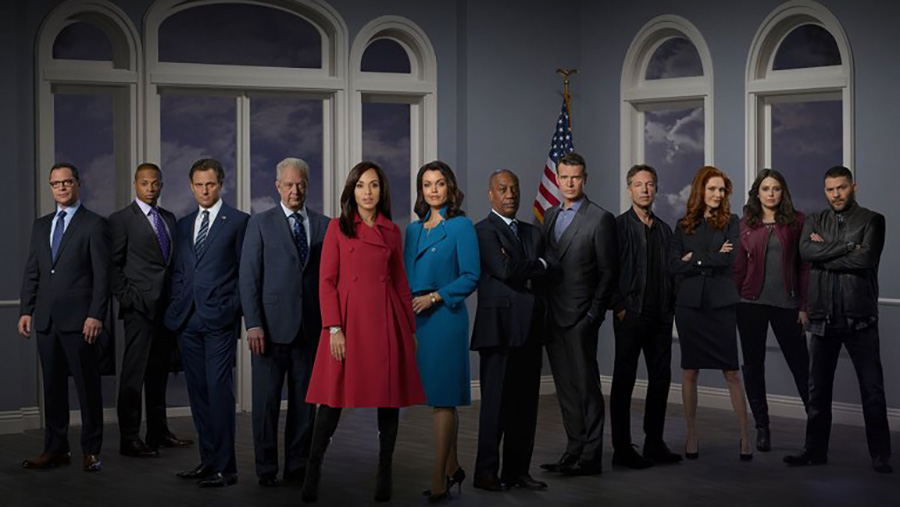 What were your TV show preferences like before you discovered K-drama?
I used to watch the usual popular US series dramas like Scandal, How to Get Away with Murder, Vampire Diaries, etc.
What happened after you discovered K-drama? How did your obsession progress and develop?
I just got reeled in, and gobbled up drama after drama. It was always hard to recover after getting invested in the current one, so the next one always had to be a good choice to helpme move on. It's a vicious cycle, really.
ADVERTISEMENT - CONTINUE READING BELOW
What do you think got you hooked?
I think your maiden drama will determine your desire to go on. In my case, DOTS was the beginning for me. And when I realized what I had missed over the years, I just wanted to take everything in. Every story I picked was an enjoyable ride, and a happy escape for me.
I was also taken by the great storytelling and production values. It's like watching a well-told story in a super long movie format. Plus, throw in good-looking actors and actresses who can really act well! Themes may be cliché at times but they are still tackled so interestingly and in a way that keeps you involved and immersed. I think relatability is a big factor and I find many nuances in their culture that are similar to ours.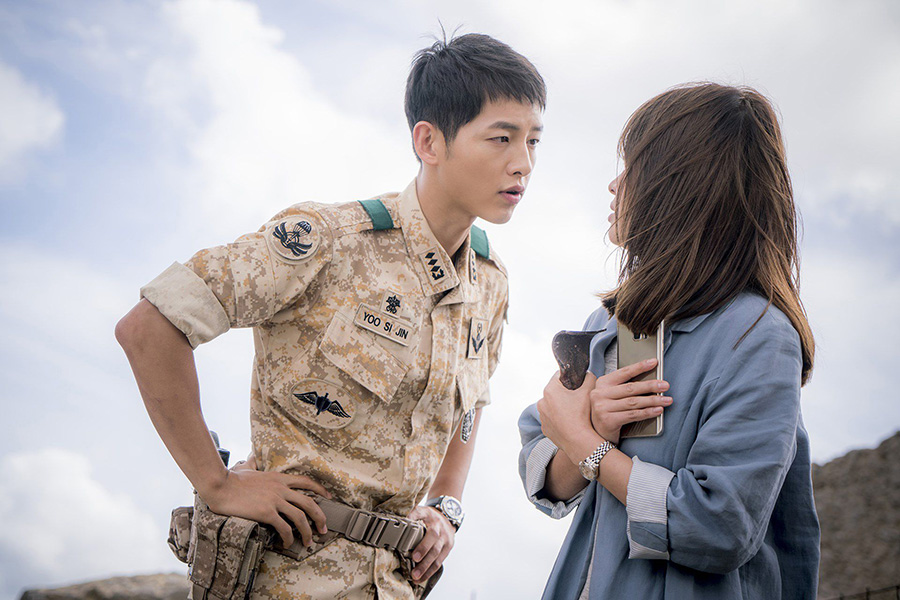 ADVERTISEMENT - CONTINUE READING BELOW
The best thing about K-dramas and why we have found ourselves happily lost in them is that they have a whole rainbow of stories covering various genres and themes. As mentioned, storytelling is key and they have managed to weave a tapestry of beautiful and touching tales with wonderful characterizations, so much so that you keep coming back for more.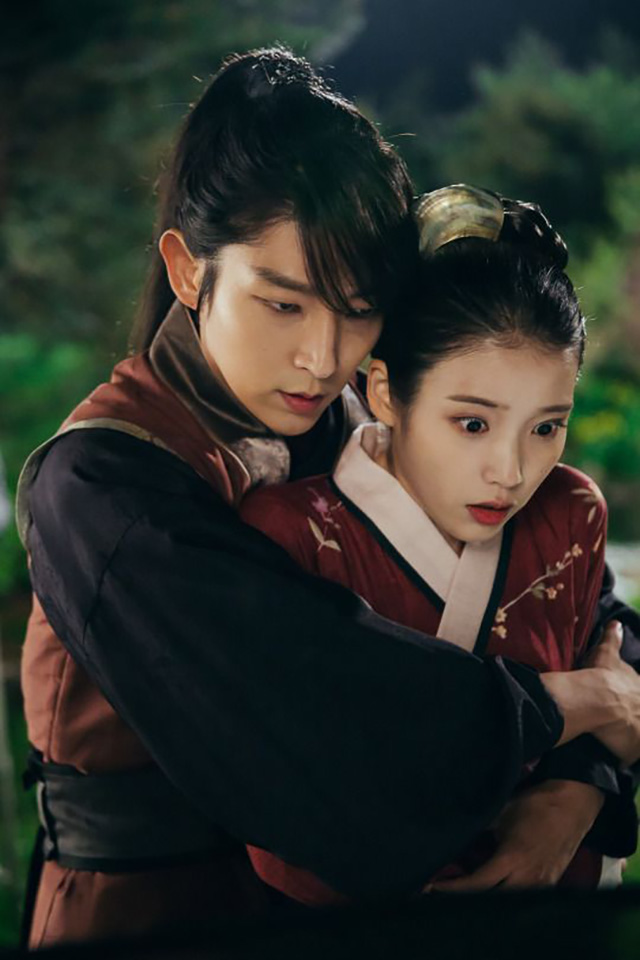 ADVERTISEMENT - CONTINUE READING BELOW
Lastly, you can tell that Koreans are proud of their culture! Imagine the infinite choices of period dramas told in a modern and engaging manner. I am amazed at how a sageuk (historical drama) can be "modernized" and brought more to life by simply adding a soundtrack that is very "today" yet blends well into the script. A good example would be Moon Lovers: Scarlet Heart Ryeo, one of my favorites.
On top of this, food is likewise a big part of their culture that is always part of the dramas. Small wonder many Korean marts are thriving these days with a cult following for soju, kimchi, ramyeon, and samgyeopsal.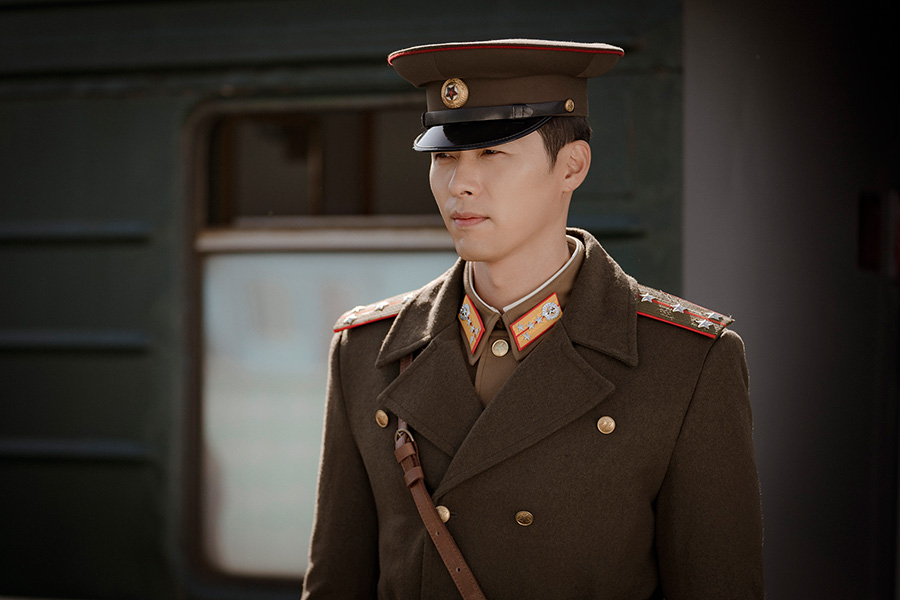 ADVERTISEMENT - CONTINUE READING BELOW
Who are your favorite actors and why?
There can only be one—Hyun Bin is the best for me. It was love-at-first-watch after I saw Secret Garden a few years back. It's the whole package, I guess. Time has been kind to him and he is aging with so much grace and class. He is likewise maturing in his roles, always daring to try something new to get better and reinvent himself.
While he is wonderful at rom-coms and dramas, he is finding his own place in action films as well. I would love to watch him mature in his roles more and take up more challenging roles. What I have never seen him play is a father and husband, a lawyer or doctor, so there's still a lot to look forward to.
Runners up to Hyun Bin would be Park Seo Joon, Ju Ji Hoon, and Seo In Guk, to name a few.
ADVERTISEMENT - CONTINUE READING BELOW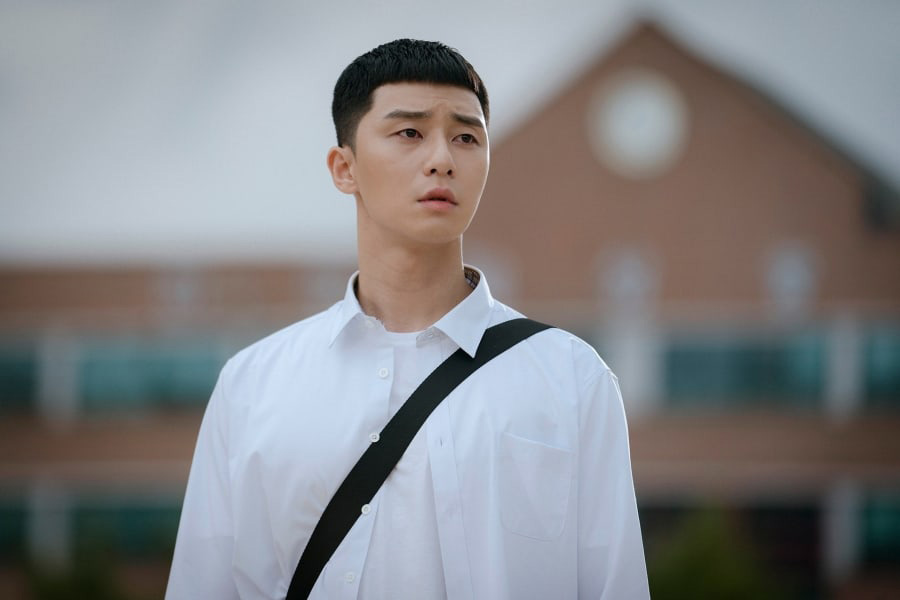 What are your favorite shows and why?
I probably have over 10 favorites! Many have left a mark because of many things. It could be the kilig factor (or as the Koreans would put it, heart-fluttering moments), the quotable quotes, the unexpected twists, the buckets of tears that made you ugly-cry, or the sighs you heaved after you felt good or wistful or even sad at the end of each show.
ADVERTISEMENT - CONTINUE READING BELOW
I would say the best ones would be those where you find yourself struggling to move on, so you want to dwell or linger a bit more, go back to the best moments and highlights, and watch all the BTS footage, NGs (no good takes or what we know as bloopers), and specials.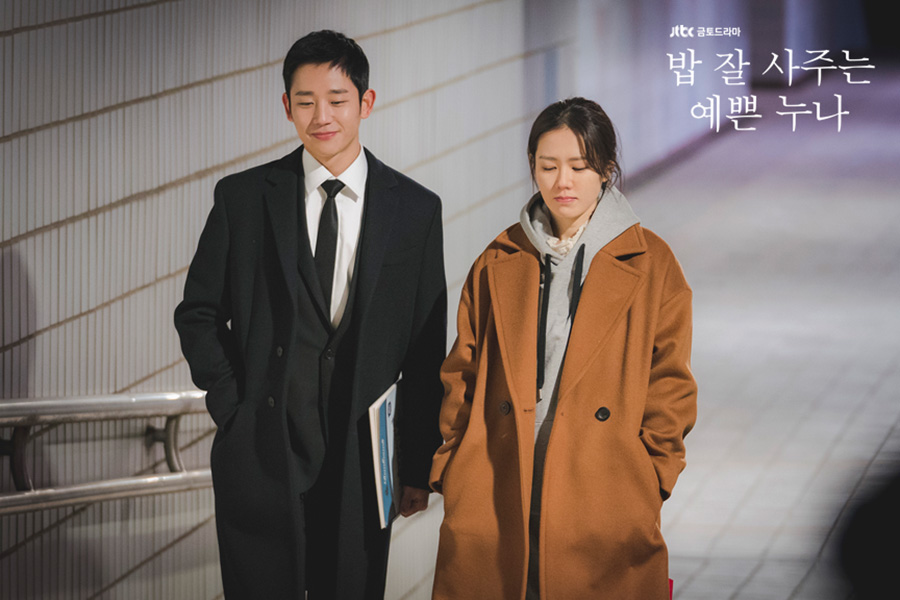 ADVERTISEMENT - CONTINUE READING BELOW
If I try to recall which dramas those were, I would say that apart from CLOY, they would be DOTS, Reply 1988 and Reply 1997, Another Miss Oh, Something In the Rain, Jealousy Incarnate, Mr. Sunshine, Cheese in the Trap, My Mister, The Light In Your Eyes, Hwarang: The Poet Warrior Youth, Scarlet Heart, The Smile Has Left Your Eyes, Shall We Kiss First, and Hyena.
So far, these are some titles that have become quite impressionable to me in different ways. The hits just keep on coming so we all know it won't end there.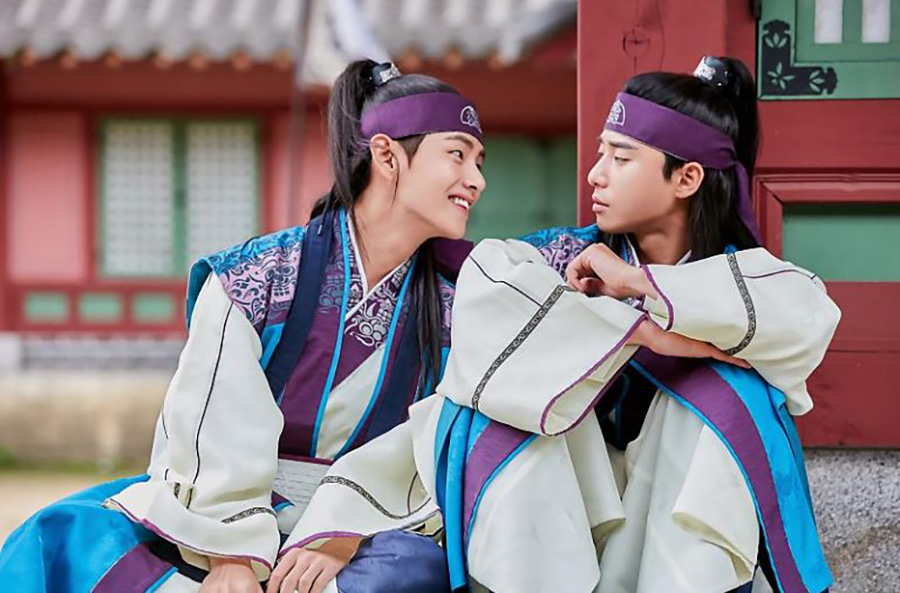 ADVERTISEMENT - CONTINUE READING BELOW
When you started watching K-dramas, were you the only one among your peers who was into it? Did you try to influence them to watch it too?
Yes, And yes I did. Now I have a whole group of fanatics.
We did a K-drama gang trip in 2018 when everyone got into it. We went to common K-drama locations like Nami Island, Petit France, Namsan Tower, and the coffee shop featured in Coffee Prince (2007). It was a "scratch the surface" kind of tour first. Our guide is waiting to take us on a CLOY and Itaewon Class tour next.
ADVERTISEMENT - CONTINUE READING BELOW
What was the craziest thing you've done for or because of K-drama?
Nothing over the top crazy pa naman. Probably the most fanatic and die-hard thing would be the trip and the CLOY celebratory party where my friends and I dressed up in Korean costumes. No one kasi wanted to go with me to the fan meetings then. Siguro after this [pandemic ends], I have companions na!
Oh, and I also enrolled in a Korean language class, which was cut short because of the ECQ. I should be in my classes now!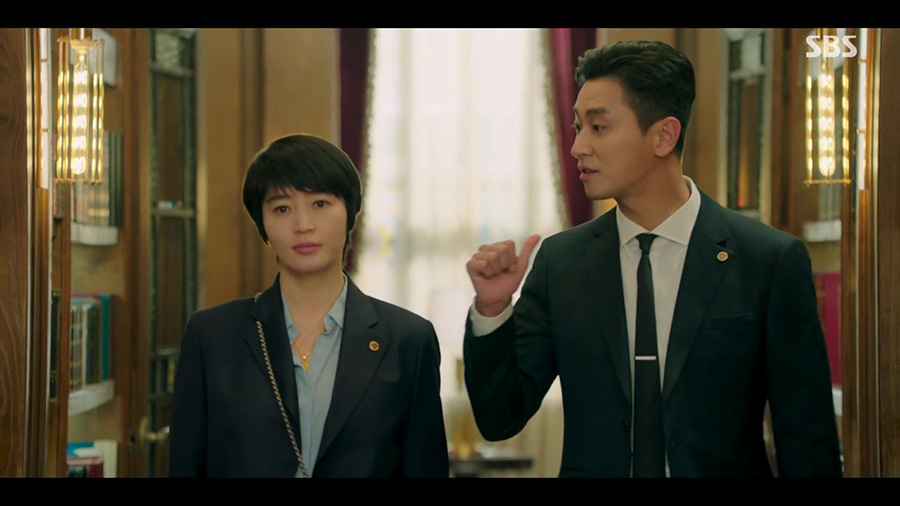 ADVERTISEMENT - CONTINUE READING BELOW
Gia's last series was the SBS series Hyena, a gripping love story of two rival lawyers. "It's fast-paced and exciting!" she says. With new shows like The King: Eternal Monarch and upcoming ones like Extracurricular, you can bet that this dedicated K-drama tita will have a lot to add to her growing list—and recos you should stay tuned for, too.
Hey, Preview readers! Follow us on Facebook, Instagram, YouTube, Tiktok, and Twitter to stay up to speed on all things trendy and creative. We'll curate the most stylish feed for you!