If you fall under the "millennial" category, then the odds are you've been called entitled and lazy. The young creatives over at ManilaMan Visual House, however, beg to disagree. In 2011, they proved that there is beauty in defying the norm—they put up their own advertising production company right off the bat when they were fresh out of college. And fast forward to today, what started as their passion project has grown into a team of hardworking and creative professionals with big-ticket clients up their sleeves, including the likes of Globe Telecom, Cebu Pacific, and LBC X.
In an interview with Preview, we talked to ManilaMan's Account Director, Alec Rivera. Read on and find out more about how they started, what fuels their motivation to succeed, and why taking shortcuts is simply not an option.
ADVERTISEMENT - CONTINUE READING BELOW
IMAGE Courtesy of ManilaMan
Hi, Alec! Please tell us about ManilaMan and what you do.
"ManilaMan is an advertising production house that specializes in video production and content creation. We cater to various brand communication needs and service advertising campaigns from start to finish—from concept development and writing to shooting and editing.
"I have two main roles in our company. I am both the Accounts Director and an Executive Producer.
"As Accounts Director, I am the point person in meeting clients, locking projects and generally expanding the network of the company along with the Managing Director. My role involves client management and servicing and making sure they're satisfied with the work. I take overall charge of the client accounts and play an essential team-leading role delegating projects, advising upper management on the progress of accounts, and monitoring budgets and profits."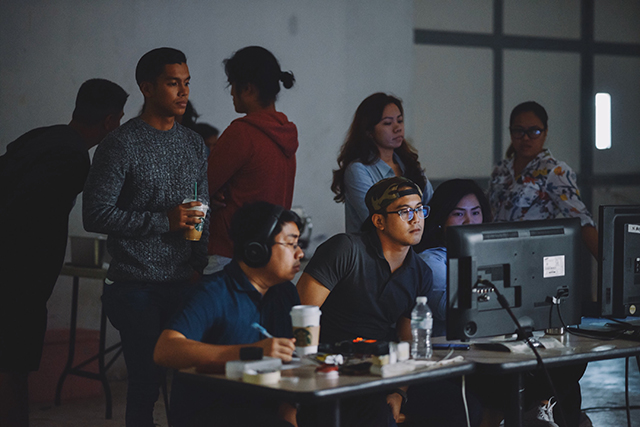 CONTINUE READING BELOW
Recommended Videos
IMAGE Courtesy of ManilaMan
Take us back to the beginning. Were most of you fresh from college when you started ManilaMan?
"We started in 2011, shooting promotional videos for the different student organizations in college. This became the testing ground for the team as well as the start of building our first portfolio. Upon graduating, we decided to pursue growth in our craft by turning our creative collective into an actual business venture.
"The first two formative years were purely for learning and maturing as quickly as possible. We were solidifying our creative and technical process while simultaneously learning about client servicing standards and entrepreneurial skills. Thankfully, we were mentored by different veterans, which helped us build a proper foundation for ManilaMan.
"Four years since incorporation and we're now a team of 10 with a wide network of independent creatives (freelancers) that complete our operation. We're currently focused on strengthening our company culture, growing and nurturing our client relationships, as well as creating more self-produced content/passion projects. We're still far from where we want to be but we're confident in the direction we're taking."
ADVERTISEMENT - CONTINUE READING BELOW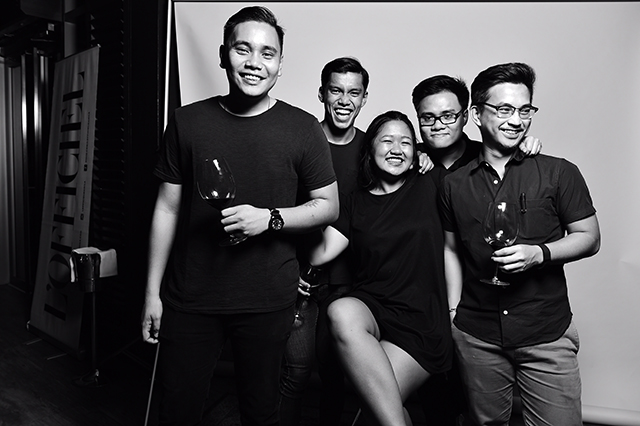 IMAGE Courtesy of ManilaMan
How was it like building a production company from the ground up? What would you say was the biggest challenge?
"I think the biggest challenge in building a company from the ground up is learning the ropes of business management and entrepreneurship on the fly—constantly having to learn from mistakes. Another huge challenge was being able to build enough credibility, despite our age. It's a steady combination of coming up with quality output and building strong relationships with our clients year after year.
ADVERTISEMENT - CONTINUE READING BELOW
"It took us a lot of research, self-learning, and trial and error to get to where we are. However, the experience brought by working with various clients, agencies, and creatives has given us the right tools to adapt to the evolving industry. We've become more madiskarte with our approach, which is a byproduct of us maturing from 'kids who shoot videos' into becoming an efficient team of creative professionals that's worthy of a client's trust and investment."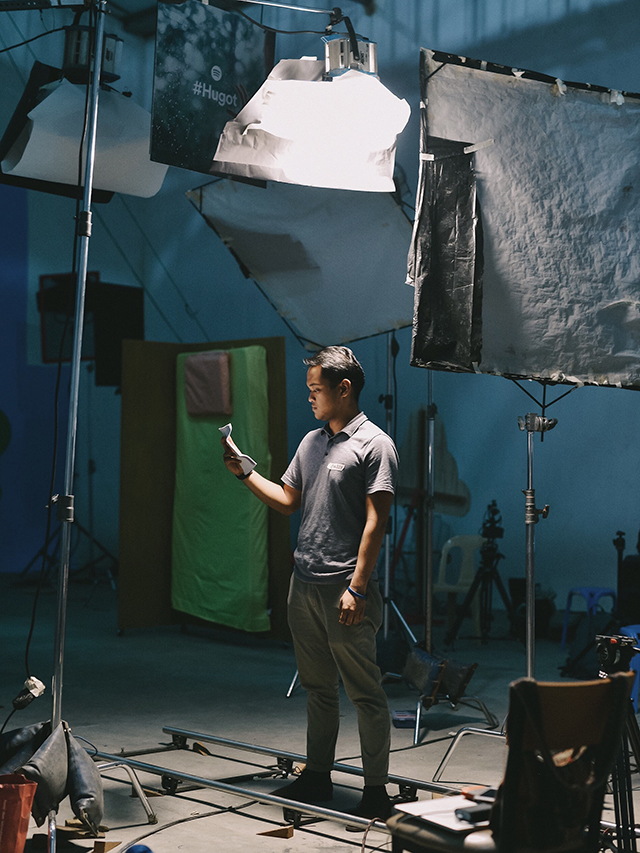 ADVERTISEMENT - CONTINUE READING BELOW
IMAGE Courtesy of ManilaMan
Share with us how you landed your first big client. How did it feel?
"The first big client we landed was Unilever's Vaseline Men. It was for the 2012 Xterra World Triathlon Championship race. We consider it a milestone in the ManilaMan story as well as one of the most physically demanding shoots we've done. Landing that project was a bit overwhelming at first because we were about to work with a brand that's always produced output by experienced veterans, but overall I'd say that it was a successful project.
"It was an off-road triathlon shoot where we had to endure torrential rains and low temperatures to get enough coverage. It was extra memorable for me because our team was able to fly to Maui, Hawaii to shoot the finale of the series."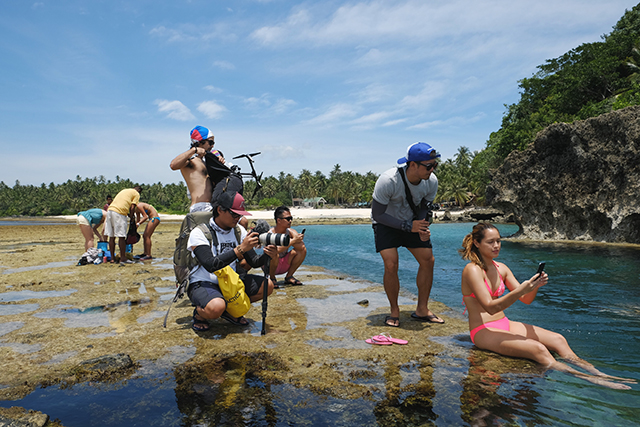 ADVERTISEMENT - CONTINUE READING BELOW
IMAGE Courtesy of ManilaMan
Amongst the projects you've worked on so far, which would you say is the most unforgettable and why?
"Scenezoned was one of our biggest projects for Globe Telecom this year. It's a seven-episode travel series featuring the best spots to visit in the Philippines, featuring seven different Globe ambassadors. The project not only gave us a chance to travel and see our beautiful country ourselves, but also gave us a taste of what content creation is becoming today. As technology develops, the way our audience consumes content changes, and Scenezoned is a beautiful testament to that."
ADVERTISEMENT - CONTINUE READING BELOW
IMAGE Courtesy of ManilaMan
You're a growing team comprised of young creatives. How does that work? Please tell us more about the team and your group dynamics.
"In a small company, naturally there's a certain level of multi-tasking required. The partners have both managerial and creative roles. There's no room for bloated egos, and we're all growing up together, which made us feel that strict hierarchies don't quite fit our dynamic.
"We have in-house producers, directors, writers, and editors, which sets us apart from your typical production house business model. In short, we would be able to cover everything from pre-post production. We often work with Independent creatives (freelancers) as well."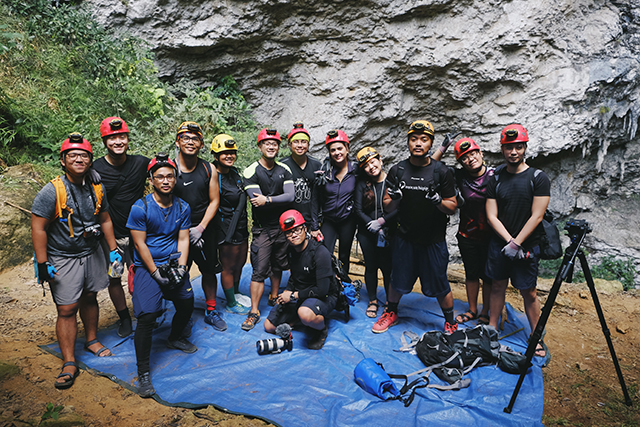 ADVERTISEMENT - CONTINUE READING BELOW
IMAGE Courtesy of ManilaMan
Are there any "millennial" problems you encounter at the work place? If so, how do you deal with these things?
"In our industry, we believe that having a group of 'millennials' is more of an advantage rather than a problem. We constantly have conversations about this and if I had to nitpick on a possible problem, it would be that we, millennials, have the tendency to relax and be complacent at times. We tend to fear hard work and favor an easier route. This is why we look to the older generation's diligence and zeal in their work ethic."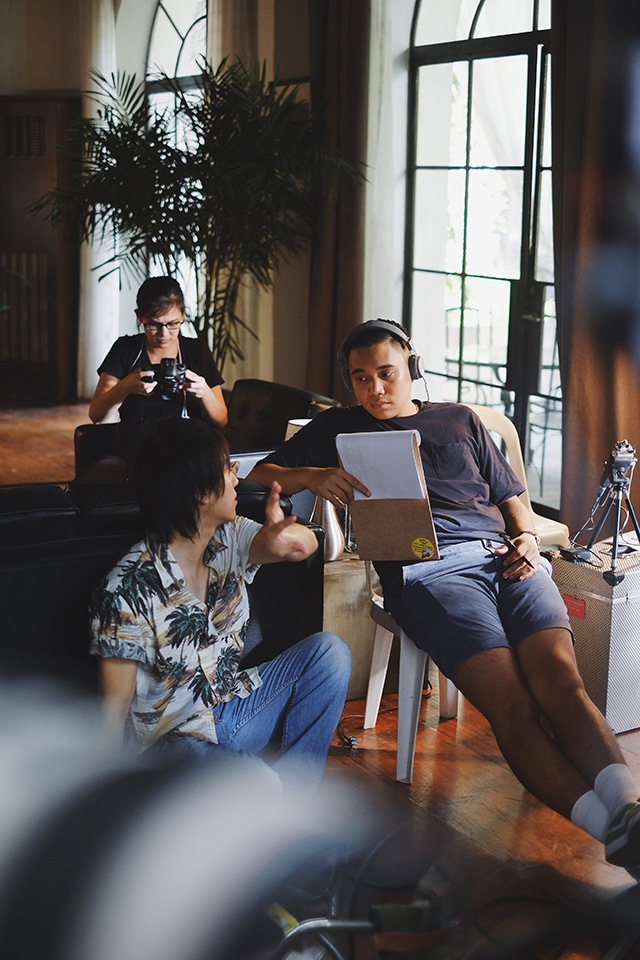 ADVERTISEMENT - CONTINUE READING BELOW
IMAGE Courtesy of ManilaMan
Any dream projects?
"Back when we were just five, a collective answer would be to work with Nike. Now that we've evolved, our dream project isn't necessarily a specific brand but more like a dream project circumstance where there's a lot of creative freedom, a proper budget that allows this and a team composed of veterans that we idolize and look up to."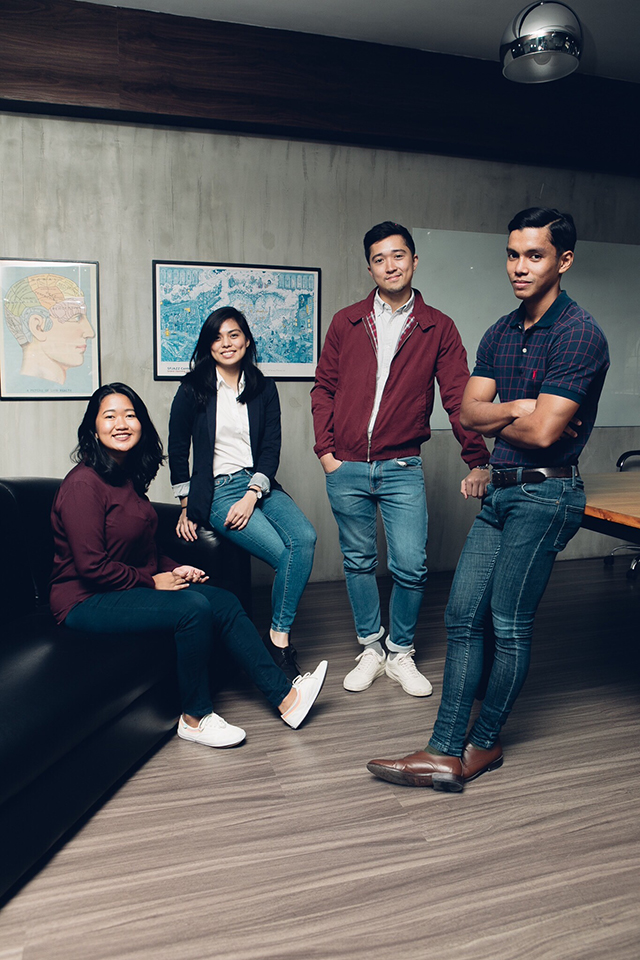 ADVERTISEMENT - CONTINUE READING BELOW
IMAGE Courtesy of ManilaMan
So what's next for ManilaMan?
"What's next for ManilaMan is to expand our business further and continue to introduce ourselves through the work that we do. We're really excited about switching up the advertising production model by creating more original content and matching them with brands that share in the same vision and values. The opportunities are endless in the realm of creative communication and we certainly see ourselves dabbling more into multiple formats and mix them together with video.
"Some plans include producing a feature-length film for one if not all of our directors, developing collaborative relationships with brands and agencies that allow us to openly pitch ideas, and creating international working relationships."
Related Stories from Preview.ph
Hey, Preview readers! Follow us on Facebook, Instagram, YouTube, Tiktok, and Twitter to stay up to speed on all things trendy and creative. We'll curate the most stylish feed for you!