Lo and behold, summer is here! This means more beach trips, bikini shopping, and Instagram photo ops. And in case you haven't noticed yet, there's a new It pose that's been sweeping Instaville—and this one's guaranteed to earn you some extra hearts this season! Up your IG game this summer and candidly flaunt those assets like it's nobody's business.
Need some inspo? Below, check out how our local bloggers and celebs are doing it: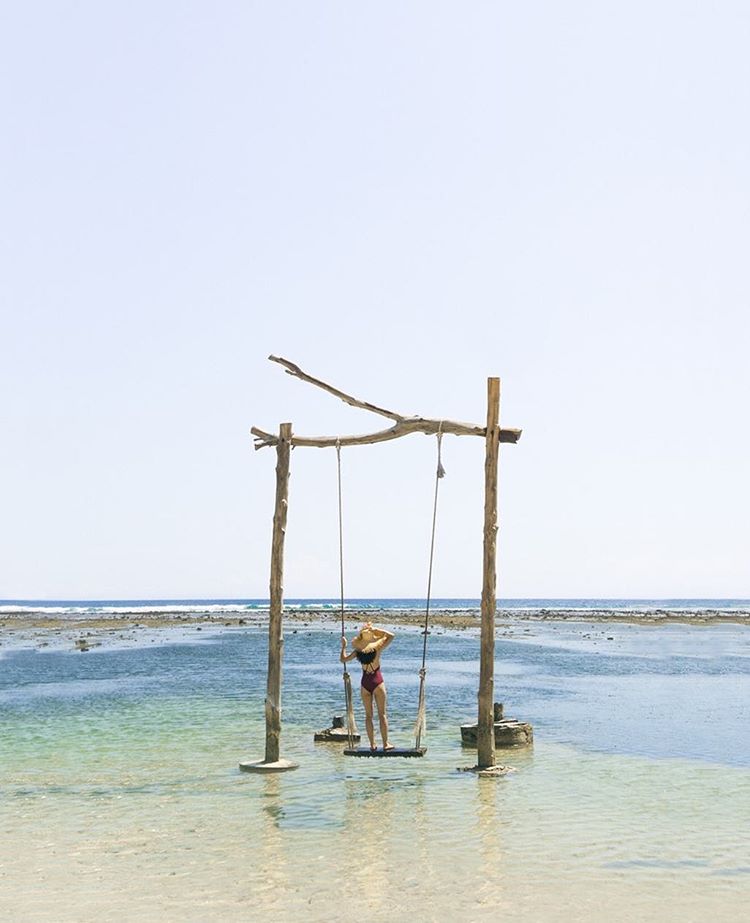 IMAGE INSTAGRAM/sartorial panda
For a more artsy take, shoot it from a distance and make like Melissa Gatchalian.
IMAGE INSTAGRAM/laureenmuy
Do it with more gusto a la Laureen Uy and put your hands up in the air while you're at it!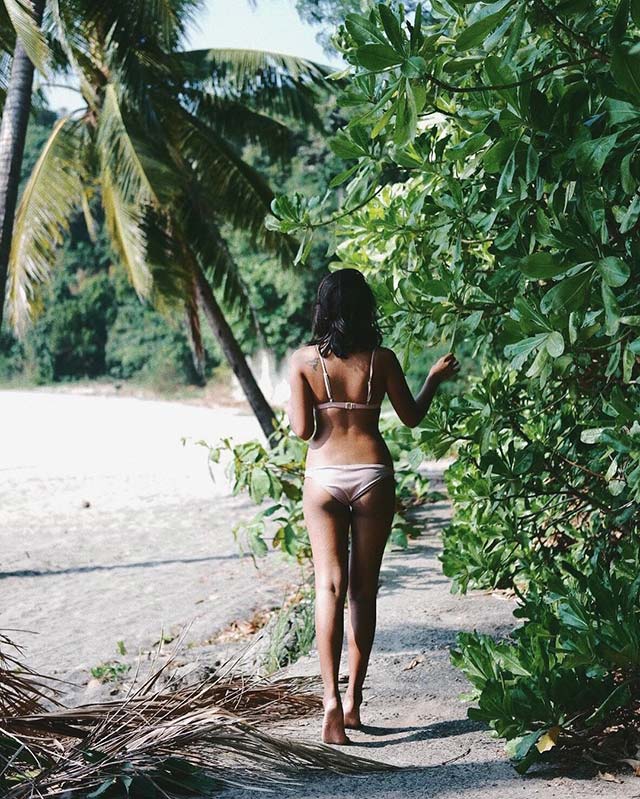 IMAGE INSTAGRAM/kattvaldez
Or, you know, pretend you're stranded in an island in your favorite two-piece swimsuit—take cues from Katt Valdez.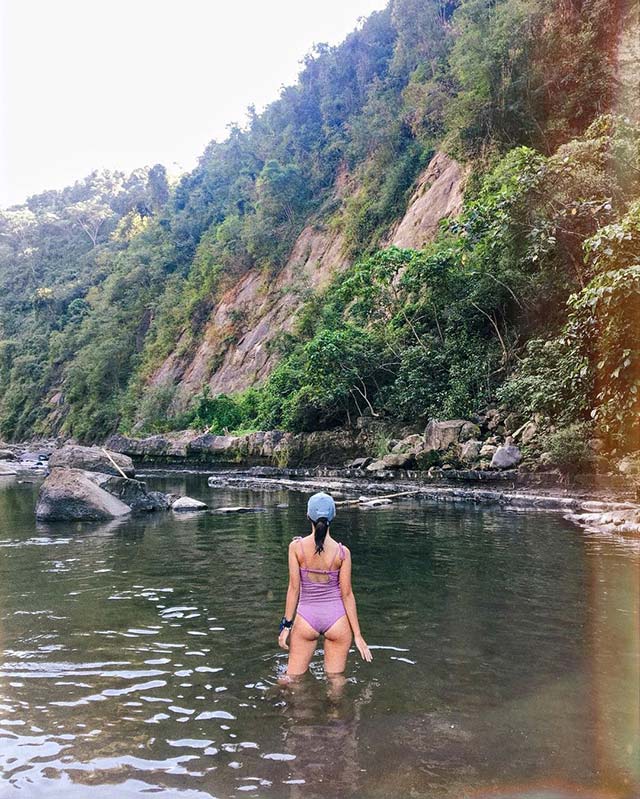 IMAGE INSTAGRAM/iamthedoll
Quick dips (and photo ops) in between trekking? Rhea Bue has this shot all figured out.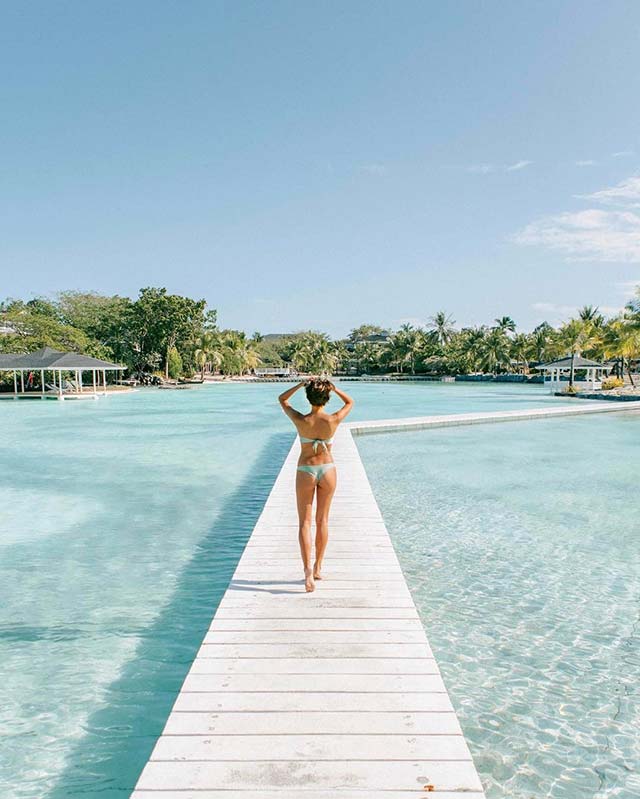 IMAGE INSTAGRAM/kimijuan
Travel photographer Kimi Juan knows too well how to make a picture extra double tap-worthy! Hit two birds with one stone by also showcasing the beautiful scenery surrounding you.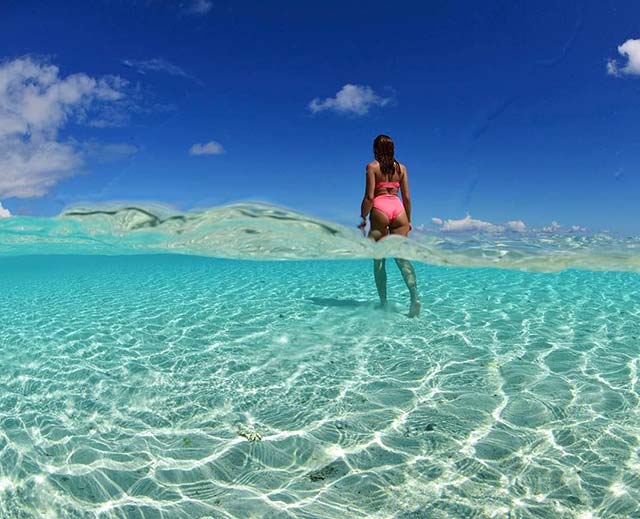 IMAGE INSTAGRAM/sarahlahbati
Crystal clear water plus Sarah Lahbati's hot pink bikini—tell us, how do you not double-tap on this?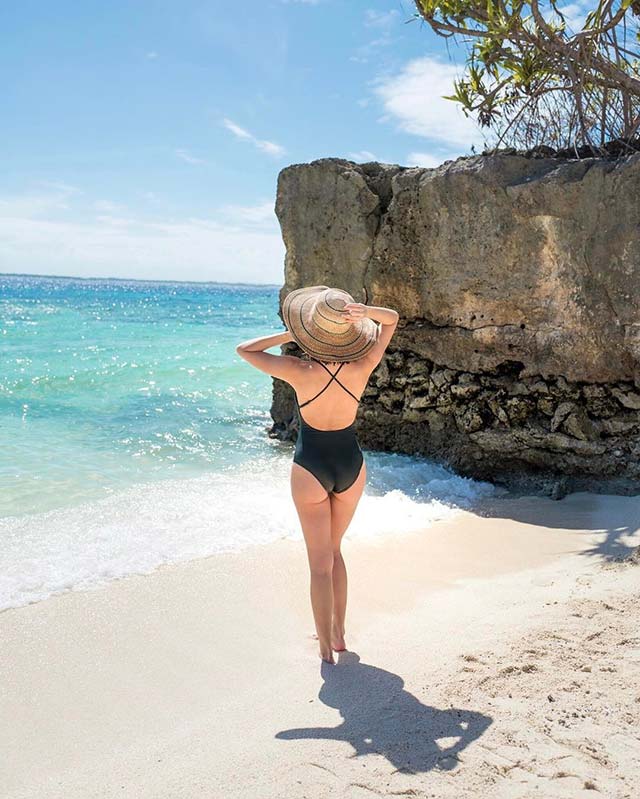 IMAGE INSTAGRAM/kryzzzie
This new It pose is also a cute way to show the back details of your swimsuit. Kryz Uy added a nice touch by throwing on a chic straw hat!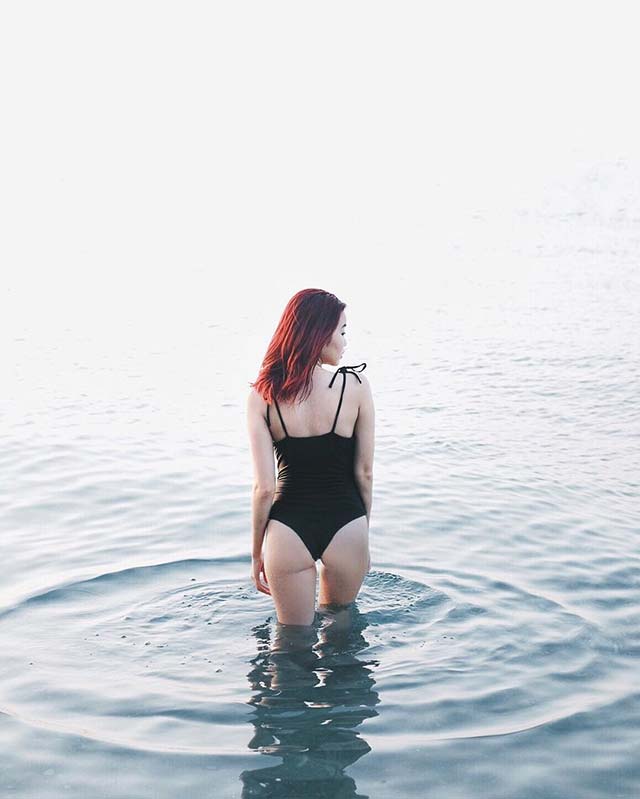 IMAGE INSTAGRAM/vinaguerrero
Instagram or it didn't happen! Here's how Vina Guerrero documented the moment in her black maillot and with her fiery red hair.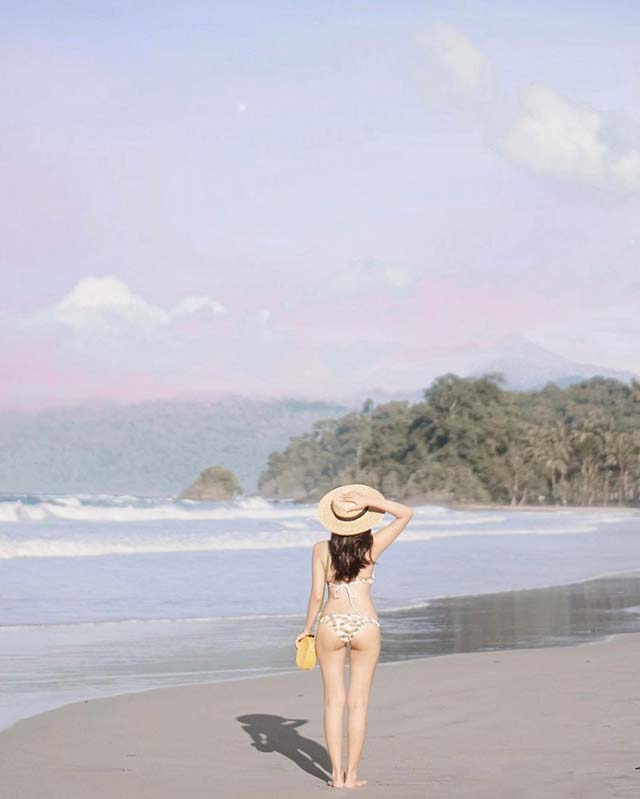 IMAGE INSTAGRAM/vernenciso
Is there a better way to welcome summer with a bang than with Vern Enciso's pineapple-printed bikini? We think not!
ADVERTISEMENT - CONTINUE READING BELOW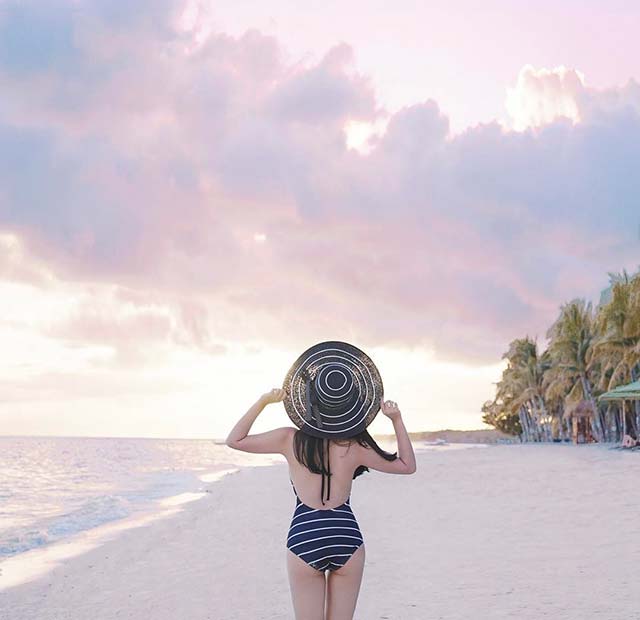 IMAGE INSTAGRAM/verniecenciso
Naturally, her sister Verniece Enciso has a similar photo! This blogger earned her stripes with a navy blue maillot and straw hat combo.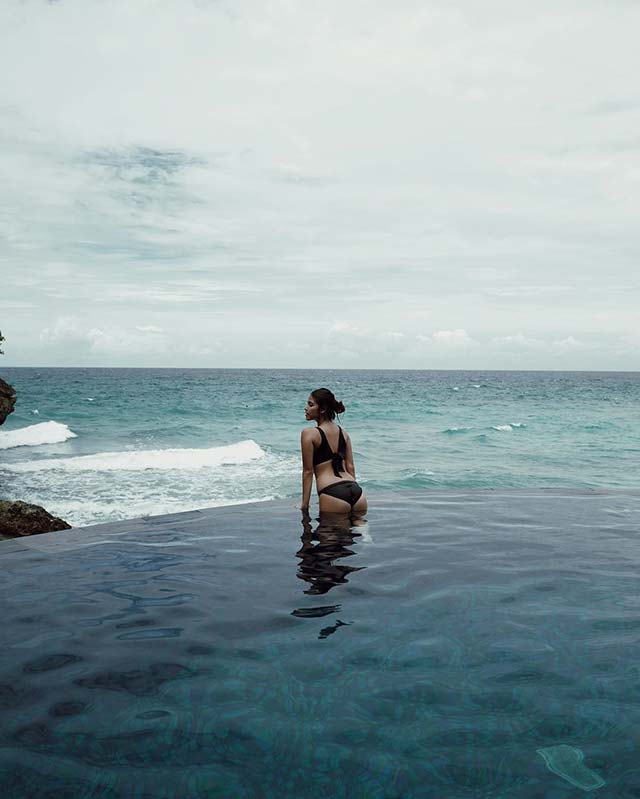 IMAGE INSTAGRAM/chaocampoo
Here's a lesson on blending in, as demonstrated by Cha Ocampo.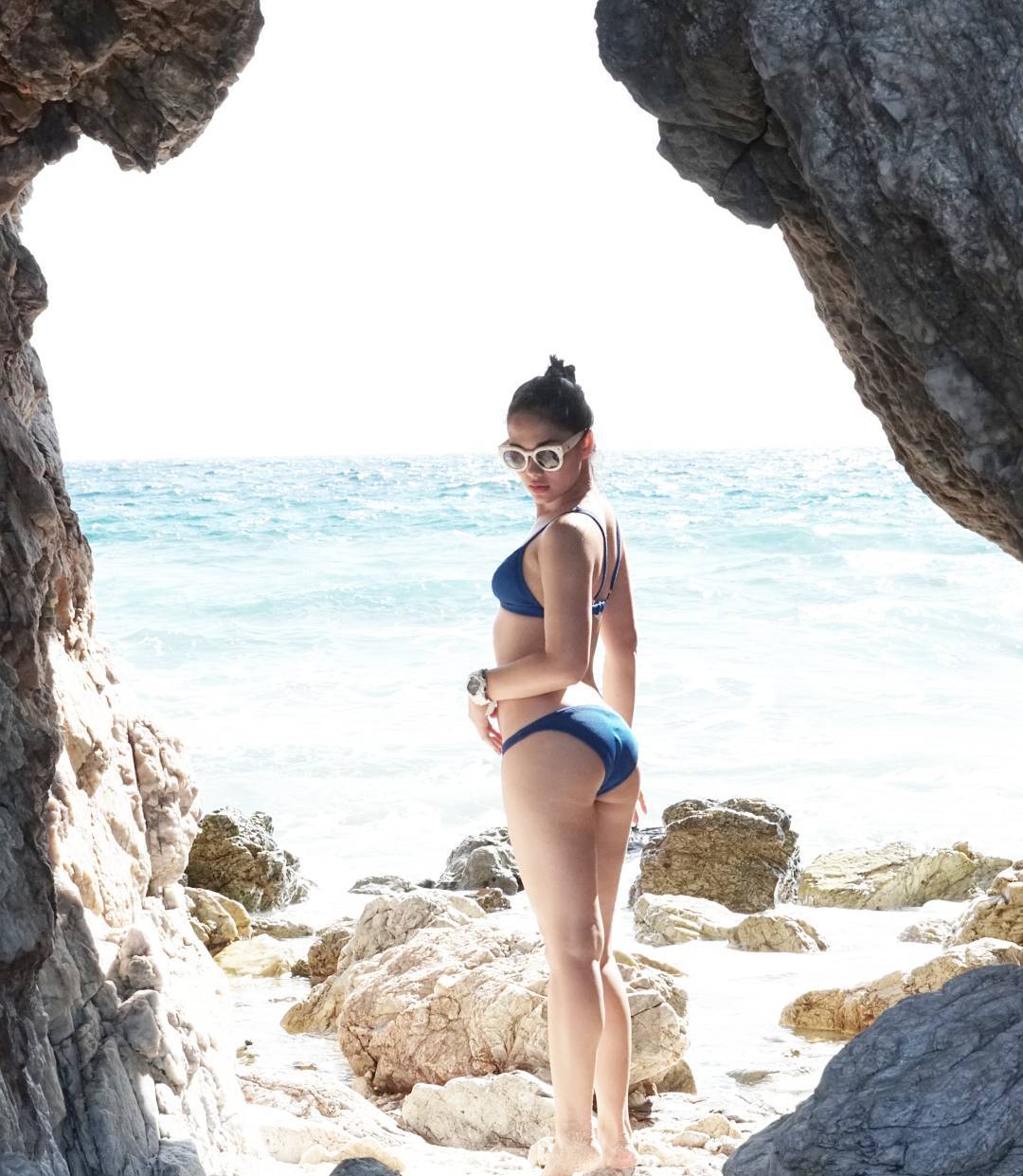 IMAGE INSTAGRAM/iammajasalvador
You can also tilt your head a little bit towards the camera for a more dramatic shot. Here's Maja Salvador showing us how it's done!