It's no mystery that, most of the time, behind every perfectly angled and framed fashion blogger photo is a very dedicated Instagram husband or boyfriend. And although most of these boys choose to stay behind the camera, these six "jowas" have begged to differ.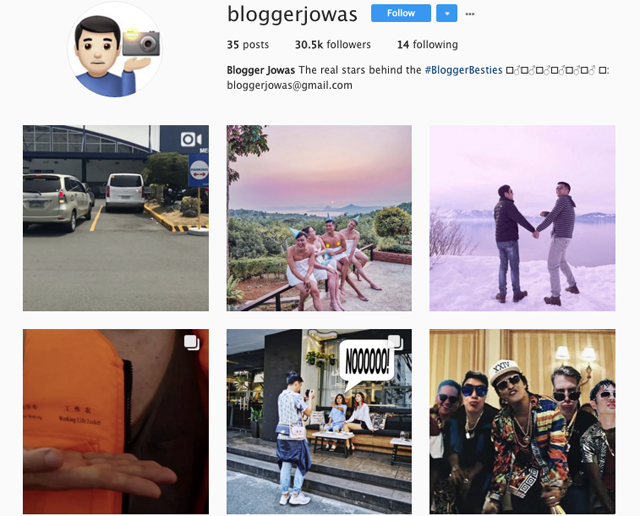 Collectively known as the @BloggerJowas on Instagram, Joni Koro (@jommek), Kako Cojuangco (@kakoc11), Marc Schulze (@misterschulze), Miggy Cruz (@miggycruz), Santi Cua (@santicua), and Slater Young (@thatguyslater) are the hilariously talented beaus of #BloggerBesties Camille Co, Patricia Prieto, Nicole Anderson, Laureen Uy, Lissa Kahayon, and Kryz Uy—and their parody account is one of our current favorite feeds to stalk and infinitely scroll through! For one, these guys certainly don't scrimp on the laughs with their no-holds-barred jokes.
ADVERTISEMENT - CONTINUE READING BELOW
In this exclusive interview with Preview, we talk to Joni, Kako, Marc, Miggy, Santi, and Slater about their IG account that has already gained over 30,000 followers. They tell us who comes up with the ultra witty content and what's it really like to be a blogger's jowa.
Hi guys! I think everybody wants to know who or what made you want to start Blogger Jowas?
"We all have blogger girlaloos, which meant we were stand-ins for test shots and sacrificial lambs to get the shot done, so we definitely had a lot of inexplicably funny materials to share. One day, the blogger besties just pitched the idea to us (because let's face it, we're the real stars), and we thought why not? #ReallyYummeh"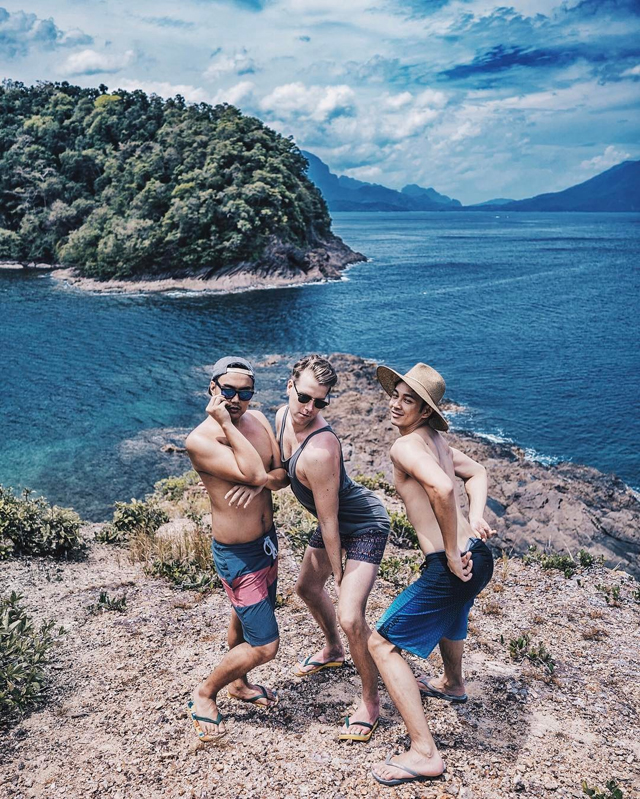 IMAGE @bloggerjowas on Instagram
Their first post with Miggy, Joni, and Slater. The caption read: "The original #TheTrio. The true stars have arrived. Uwian na, may nanalo na."
Who came up with the username/IG handle?
"The name Blogger Jowas is really just a play on the Blogger Besties name. 'Jowa' is actually the term of endearment of Cams (Camille) for Joni, the hottest thing to come out of Finland since Nokia. #ItsMoreAFAMinThePhilippines"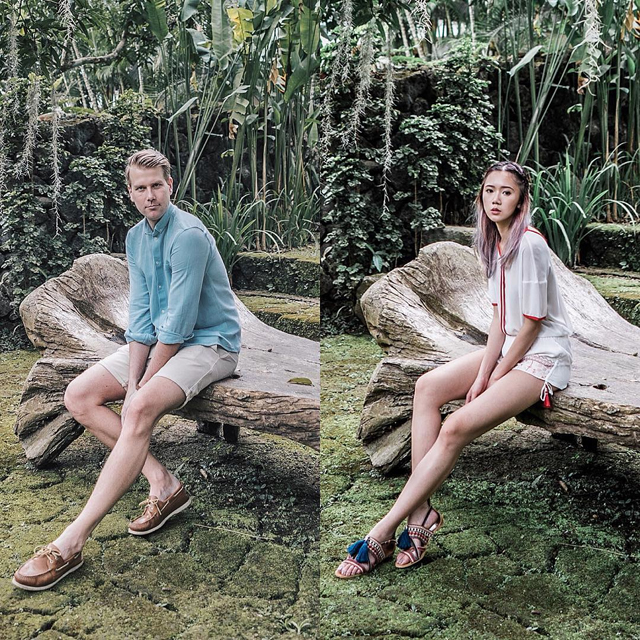 ADVERTISEMENT - CONTINUE READING BELOW
IMAGE @bloggerjowas on Instagram
Who pointed it better? Joni or Camille?
How do you guys really feel about being an Instagram boyfriend?
"Please dial 1800-BloggerJowa to save a blogger jowa today. JK! It's really cool to be honest. We get to see beautiful places with our jowas all the time. Plus our IG feeds got nicer. We even have our own trademark filters. #HB2isLyf"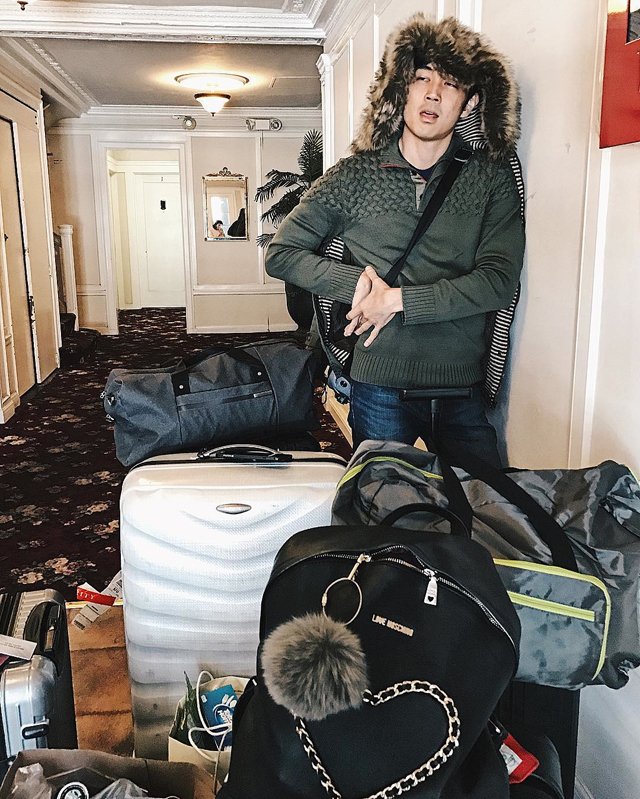 ADVERTISEMENT - CONTINUE READING BELOW
IMAGE @bloggerjowas on Instagram
The boys also know how to milk their hashtags, too. The caption for this post reads: "When bae's got too many #ootd #BellBoy #AkalaKoBaPackLight #SheOnlyWantedMyBaggageAllowance"
The original photo posted on @laureenmuy's Instagram...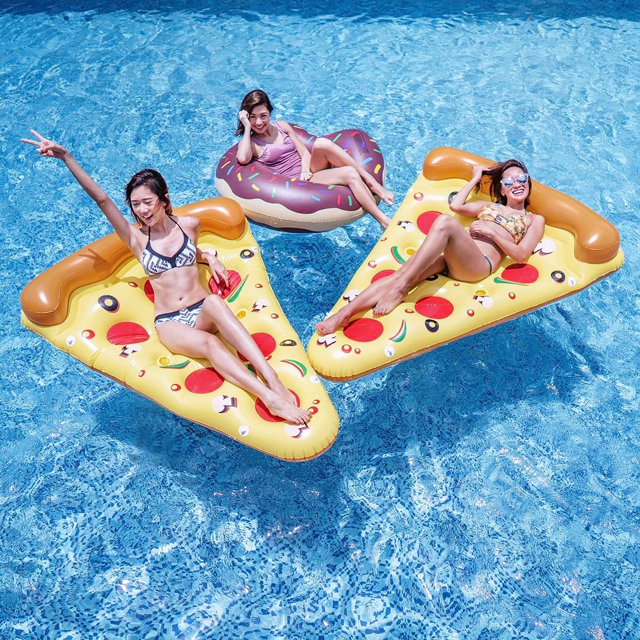 IMAGE @laureenmuy
...versus what happened behind-the-scenes on @bloggerjowas.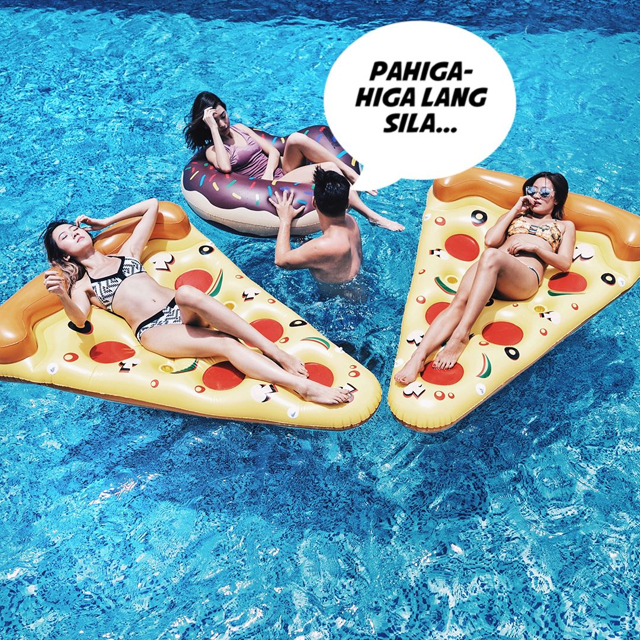 ADVERTISEMENT - CONTINUE READING BELOW
IMAGE @bloggerjowas on Instagram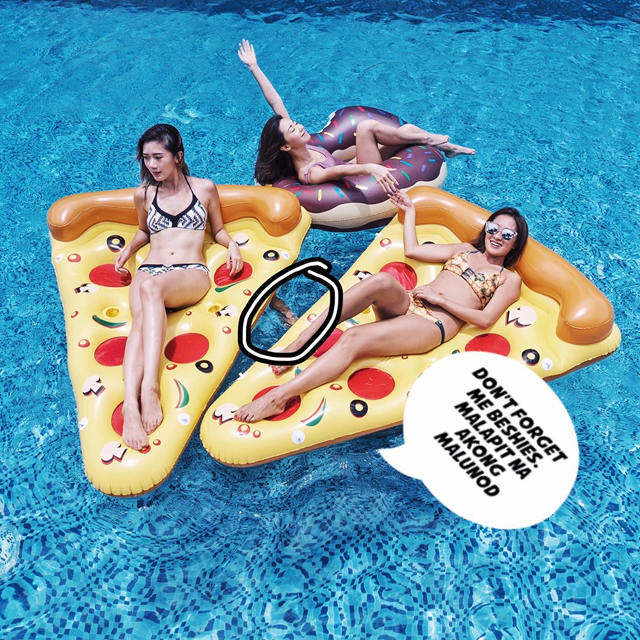 IMAGE @bloggerjowas on Instagram
The original caption: The life of an Instagram boyfriend. #LunurinMoKo #IWasNotInformed #HELP #SaveUs #QuietOnTheSet #BloggerJowas
Is there any pressure being the boyfriends of six very popular Pinay bloggers?
"Not really. There's actually a bootcamp before being a certified blogger jowa where they teach us about angles, half clicks, finding a nice wall, tight shots, etc. You start off as the tripod and then slowly work your way up to working all the angles on your own. You've got to be a little extra to achieve that perfect shot for your jowa. #BigyanNiyoKamiNgJoward"

ADVERTISEMENT - CONTINUE READING BELOW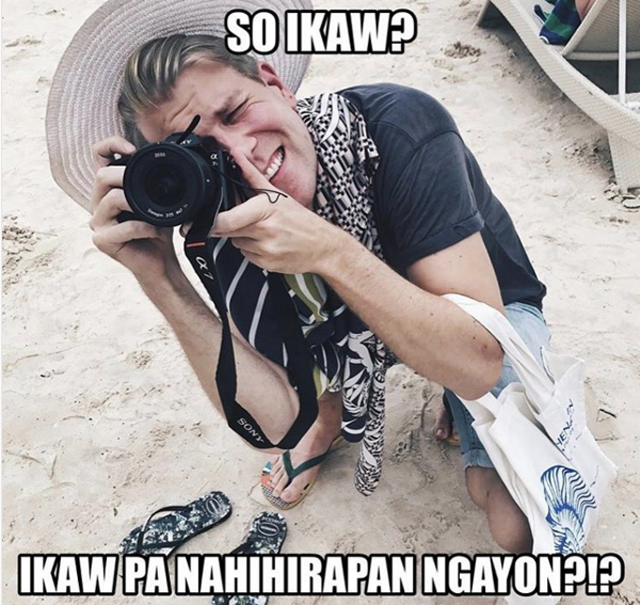 IMAGE @bloggerjowas
Who usually comes up with the posts? Or is it a group effort?
"We usually just send photos to our group and make fun of each other. Since we're all really good friends, it's no-holds-barred with the jokes. But on who comes up with our stuff? That's a secret we'll never tell. #JOWAssipGirl #WeAreAFAMily"
ADVERTISEMENT - CONTINUE READING BELOW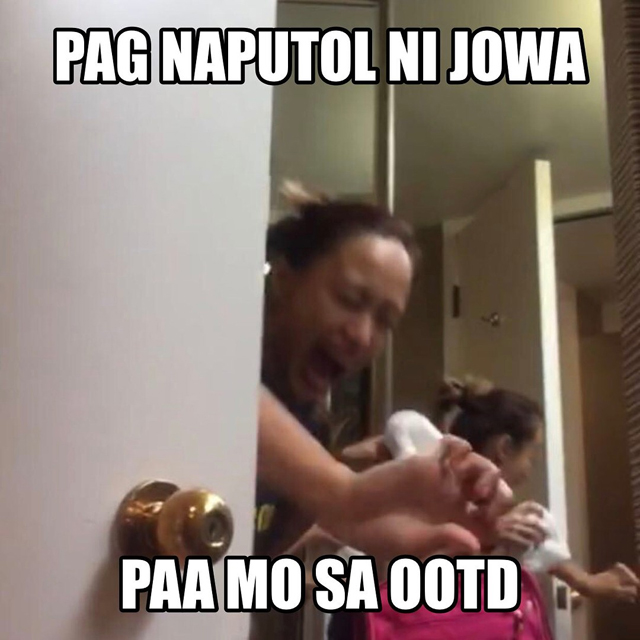 IMAGE @bloggerjowas
For these boys, the memes are endless.
What does it feel like to be in front of the camera this time? And the fact that everyone is really enjoying this IG account!
"It was a long road from being an awkward stand-in to being the star of the test shot. Might as well own our moment, right? HAHAHA! It's really just fun for us more than anything and it still blows our minds seeing how people react to it up until now. #DefinitelyBlessedAF"
ADVERTISEMENT - CONTINUE READING BELOW
IMAGE @bloggerjowas
"Back ganern. #talikogenic #sexyback#whodiditbetter #miggynon #WokeUpLikeThis #Pak #PakToBed #BombasticPaktastic #SundayFeels #BiliKaNgWhiteBedsheetsParaMagandaSaIG #FindYourLightBesh #ThankYouResidenceGHK #SponsoredNaNaman #BlessingsKeepFallingOnMyLap #PeroSeryosoBiliKaBloggerBedsheet"
Do you think that the tables have turned now that you've also become social media stars? 9Like, are they your Instagram Girlfriends now?)
"LOL. Star talaga agad?!? Agad agad?!? Hahaha! The Blogger Besties do offer to shoot us. Not to create content but just really for the laughs and the jokes. Uma-aura lang kami ngayon sa test shots and the occasional pictures for the memes but that's about it. With so many cameras around when we all get together, something funny is bound to get caught by the lens. #BeshNakitaMoNaBaMgaLensNila #MalakiSiyaBesh."
ADVERTISEMENT - CONTINUE READING BELOW
Their version of a celebratory IG post.
You can follow @BloggerJowas on Instagram for more of their insanely hilarious posts.
Related Stories from Preview.ph
Hey, Preview readers! Follow us on Facebook, Instagram, YouTube, Tiktok, and Twitter to stay up to speed on all things trendy and creative. We'll curate the most stylish feed for you!