In this modern day and age, we shudder at the thought that some occupations are presumed to be exclusively for men. The competitive gaming or eSports scene (which holds contests with grand cash prizes) in particular was male-dominated for a long while. Fortunately, the live-streaming platform Twitch (the site has an estimated 15 million daily user statistic) provided a non-gender-biased venue to showcase talented gamers—female gamers, most especially—in real-time, no less.
One of the homegrown gamer talents who made a big splash internationally and provided much-needed diversity (along with a slew of other local female streamers in the last few years) was model/graphic designer-turned-Twitch shoutcaster/streamer Pathra Cadness.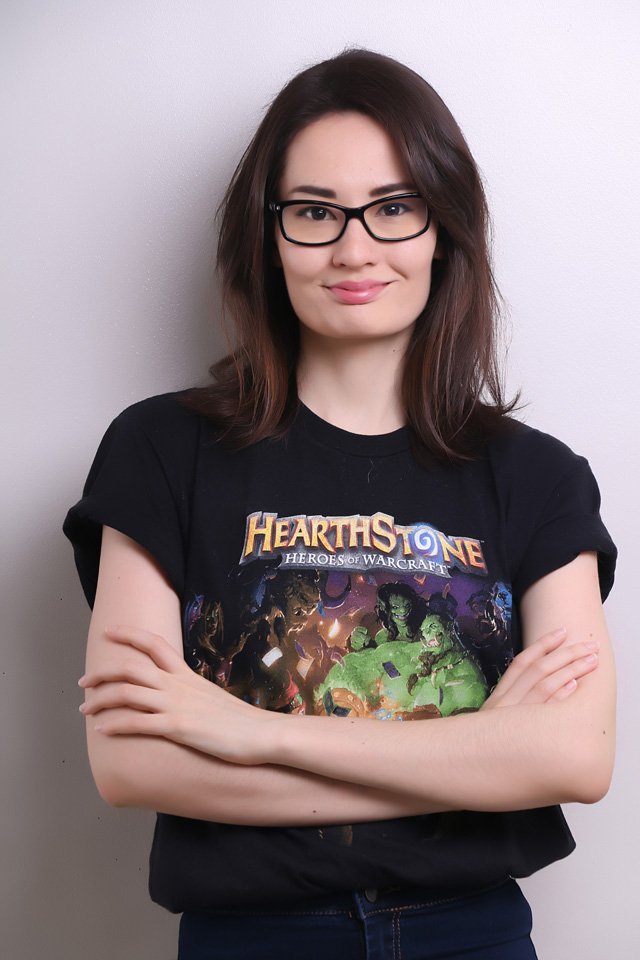 ADVERTISEMENT - CONTINUE READING BELOW
IMAGE Pathra Cadness
Pathra has been documenting her progress in the turn-based card game Hearthstone for about two and a half years. Who knew that her hobby in between modeling and graphic design work in Manila would become a career? "I thought Hearthstone would be a good game [to stream due to its slower pace] since it allowed me to talk to viewers while I was playing."
Eventually, as she played more video game matches in front of the camera, her skills vastly improved. She then went on to participate in competitions. "I sort of just stumbled upon playing competitively 'cause it was part of my goal to reach the top 100 [players] at the end of the month," she shares. As her viewership and revenue grew bigger, she finally decided to go full-time.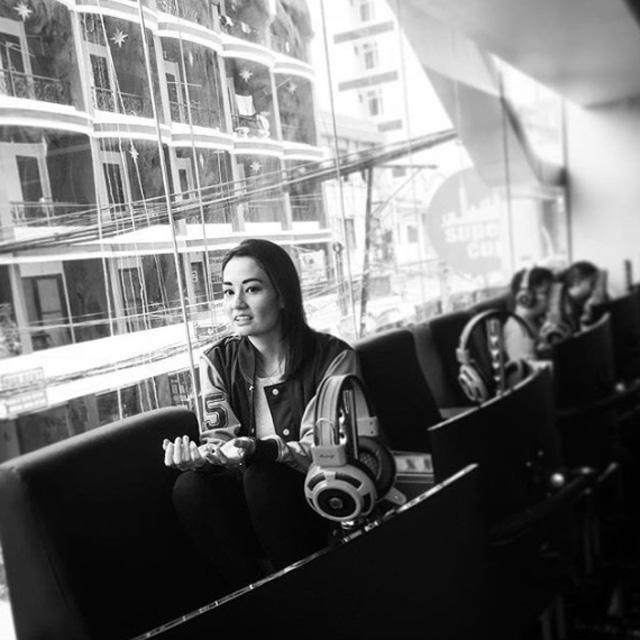 CONTINUE READING BELOW
Recommended Videos
IMAGE Pathra Cadness
Pathra is currently based in Paris where she records her matches regularly. But she's more than just a pretty face in the industry. Her expertise was even displayed on a grand scale internationally. "I was the team captain for New Zealand in the Hearthstone Global Games! We were just beating country after country and made it to the top six out of 48 countries."
We admire her go-getter, girl power attitude and competitive drive, especially in an industry where women are seen as "mythical beings" more than real girls. Pathra is definitely a #GirlBoss in the gaming industry and she shares how she deals with gender discrimination, trolls, and winning at the game—in more ways than one.
How's your experience as a shoutcaster and streamer?
"Honestly, it's all been fine. [Luckily,] I've been treated normally regardless of gender. I do have my run-ins with [misogynists] and the occasional online trolls but you get those everywhere, I suppose."
ADVERTISEMENT - CONTINUE READING BELOW
How do you deal with negative comments that appear on your feed?
"I just ban them because there's no need to deal with negativity. You are there to entertain an audience that's looking forward to your videos. If one person is affecting your mood so much that it makes you want to stop streaming, then it's not worth your time."
What was one of the challenges you've faced in your career?
"If you're an online figure/celebrity, you tend to get quite obsessed with numbers such as views and followers. This can also apply to people across all social media platforms such as Instagram, Twitter, and the like. A lack of growth or improvement can get depressing. Whenever this happens to me, I count my blessings and remind myself that I'm already happy with what I've got and everything else is just a bonus. If you really want something, you have to work harder than others for it."
ADVERTISEMENT - CONTINUE READING BELOW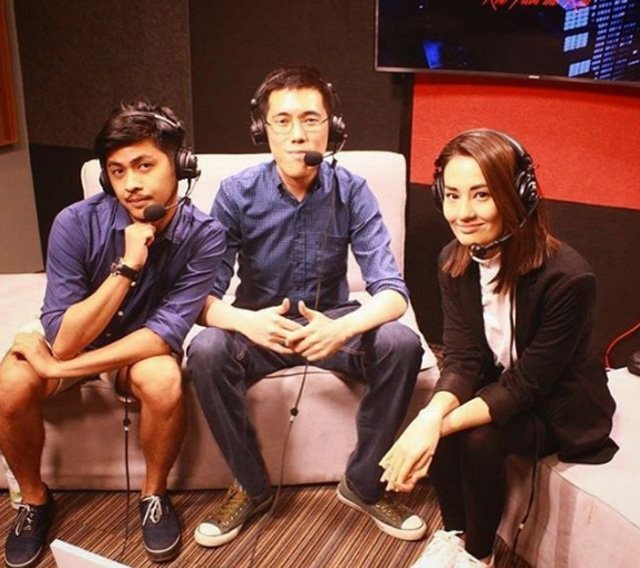 IMAGE Pathra Cadness
Do you ever feel singled out as a woman in the scene?
"As with anything, there are pros and cons. There are only a handful of girl streamers in the Hearthstonecommunity. People like to compare us and that's kind of frustrating at times. I've also noticed in chat that some people [would bring up another female streamer and ask how I would fare against them in terms of skill]. In a way, it creates [unnecessary] tension and rivalry among us girls! On the other hand, women gamers are becoming more known, getting gigs, and [are providing more diversity in] a certain video game community."
ADVERTISEMENT - CONTINUE READING BELOW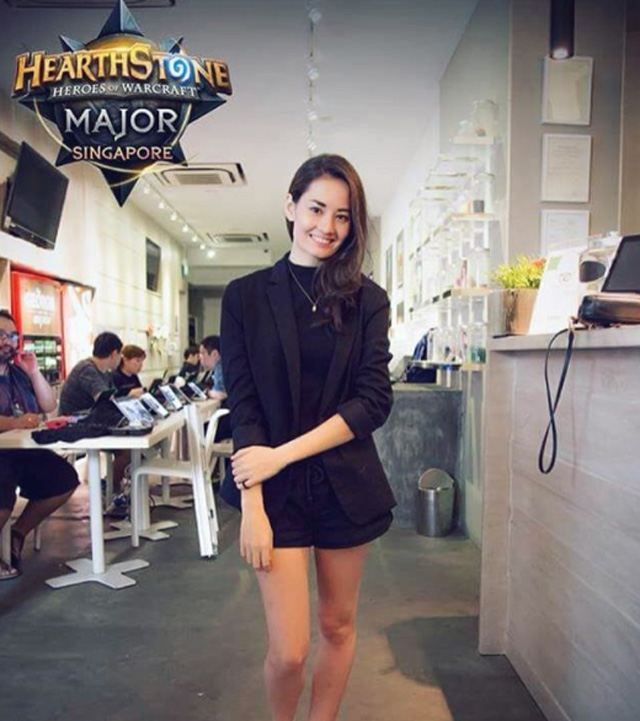 IMAGE Pathra Cadness
Do you feel that female video game streamers face discrimination?
"I feel that there's still discrimination toward women because there are some streamers who lure in an audience using skin [instead of their video game skills]. So, this is why some men joke about the [credibility] of female gamers in general. But if you're a smart person, you can tell who the real gamers are [regardless of gender or whether they're professional, competitive, or casual]. I also don't like that a woman's age and relationship status can affect her success on a streaming platform. This is why most female streamers would rather not reveal that information. Whereas a guy [can be a lot more open about their personal life without receiving any backlash]."
ADVERTISEMENT - CONTINUE READING BELOW
Is there more work to be done to gain gender equality in the eSports industry?
"Yes! There are some all-female tournaments in eSports but [unfortunately,] they have a much lower prize pool compared to the men. This [situation] reminds me of the movie, Battle of the Sexes [starring Emma Stone as tennis superstar Billie Jean King], where she stood up for women's tennis by demanding [as much money as the men]. [Hopefully,] we could see something like that happening for the women in eSports. I understand that this will take time since there aren't a lot of women playing the competitive gaming scene just yet. It's never going to be perfect like most issues on equality but I'm hoping the gaming scene tries to make it so."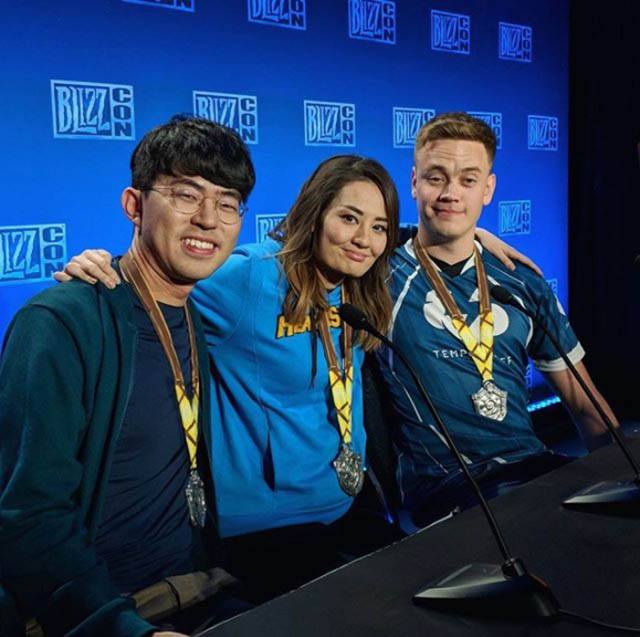 ADVERTISEMENT - CONTINUE READING BELOW
IMAGE Pathra Cadness
Speaking of girl gamers, who are some of the fellow female streamers whom you admire?
"I really like Pokimane because she's cheerful on stream [and is simply beaming with] positivity. I also like Hafu because she's been there since the beginning of gaming and has put girl gamers in the spotlight. She handles herself professionally through thick and thin."
How would you describe your video game streaming aesthetic?
"I'm into fashion and would describe my style as somewhat casual sport (adidas), modern and simple (Uniqlo), with the usual color palette of black, white, and gray. I'm always wearing comfy clothes like hoodies, sweatshirts, and T-shirts. I live in a cold country so I try to keep warm. You can also see the simple and clean style in the way I designed my layout and emoticons on my Twitch channel. [When deciding the kind of gaming peripherals I'll get], looks are just as important to me as function, and it must be black!"
ADVERTISEMENT - CONTINUE READING BELOW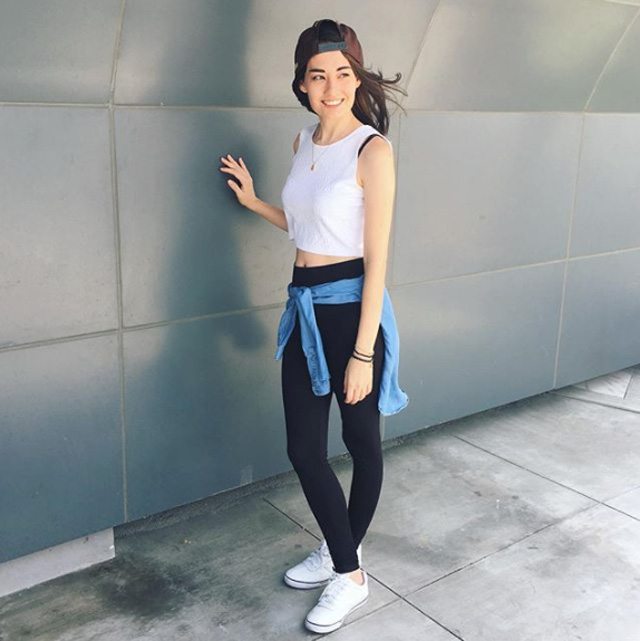 IMAGE Pathra Cadness
What's your advice for up-and-coming video game streamers?
"[First, figure out] what kind of streamer you want to be. Are you educational, entertaining, or both? Do you have an online persona? Then, never break out of character in front of the camera since you're there to entertain. However, if you would just like to act like yourself (like me), then you have to be mindful about what you share in front of the cam. Do you want to tell them everything? As for me, I like to keep some [aspects of my life] private, because at the end of the day you still want to maintain an air of professionalism. There's no right or wrong way to go about it. Just do what you want to do and if it works, keep going. Just remember to respect other streamers, don't get caught up in drama (even if chat users instigate it), and keep a smile on your face even when you're losing badly in a game."
ADVERTISEMENT - CONTINUE READING BELOW
Game on, Pathra!
To see Pathra Cadness slay at Hearthstone, you can catch her video game streams from Mondays to Fridays at 6:00 p.m. 12:00 a.m. on Twitch.
Related Stories from Preview.ph
Hey, Preview readers! Follow us on Facebook, Instagram, YouTube, Tiktok, and Twitter to stay up to speed on all things trendy and creative. We'll curate the most stylish feed for you!