More often than not, all you need is a scenic backdrop, skilled photographers, and pure instinct to capture a perfect set of Instagram-worthy prenup photos. For fiancés Emgee Po and Daryl Jimenea, they had no problem letting their background do all the talking, and understandably so when you have the intricate structures of India at your disposal.
The majestic mausoleum of Taj Mahal in Agra alone, where the couple's prenup primarily took place, can serve as a majestic testament to a long-lasting romance, both in looks and in history as the edifice was built by India's former emperor to house the tomb of his favorite wife. With a grand and opulent love story such as this, who wouldn't want the marble palace to be a witness to their own fairytale?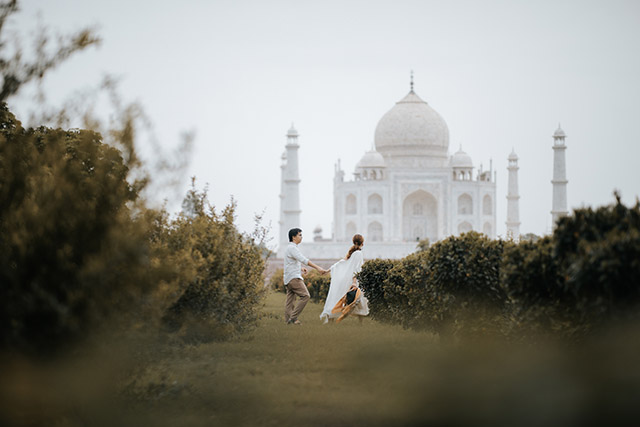 Meanwhile every other aspect of the shoot came naturally what with Emgee as a fashion stylist to curate their outfits, and Mayad Studios' Mico Gonzales behind the camera.
ADVERTISEMENT - CONTINUE READING BELOW
Read through on Emgee, Darly, and Mico's experience, below while scrolling through the couple's gorgeous photos.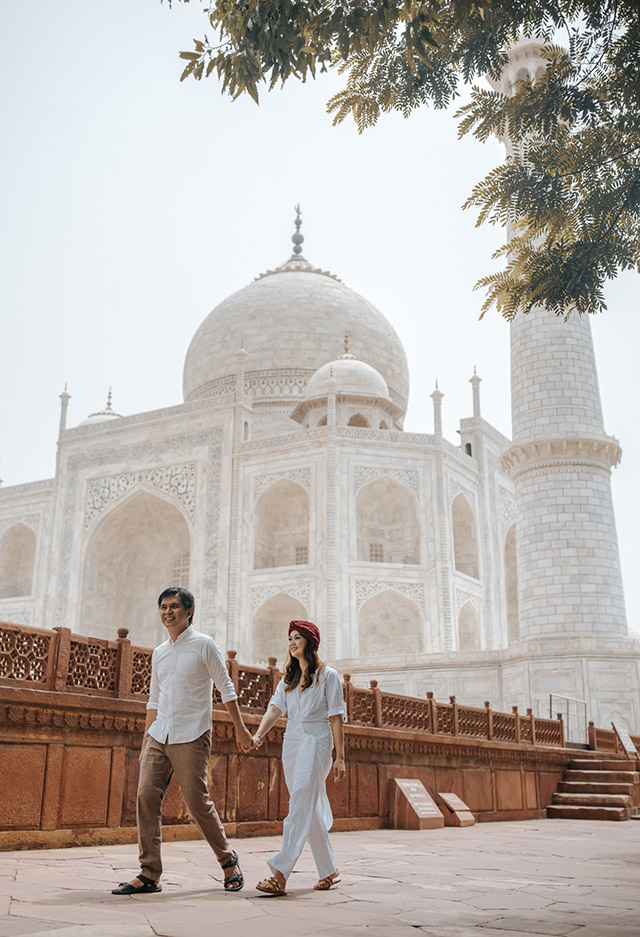 Why did you choose India for your prenup photos?
Mico: "We love India: the beauty that it has without even trying, the richness of their culture and the intricacy of most of their structures. It would be something different, far from where we usually shoot—and it so happened that Daryl and Emgee were already in India together with us in an event by Mayad Academy (our masterclass brand), so we figured, why not shoot their pre wedding!"

Daryl and Emgee: "We didn't want to have a prenup shoot just for the sake of it. Being in the industry as a wardrobe stylist and Mico as a photographer, we wanted to enjoy the whole experience while being casual about it. And since India has always been our dream destination, we were so engrossed in the idea of being photographed with a perfect backdrop in our most candid moments while we take in what India has to offer."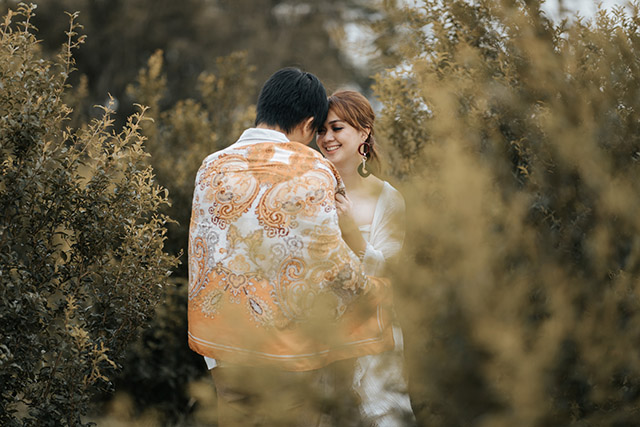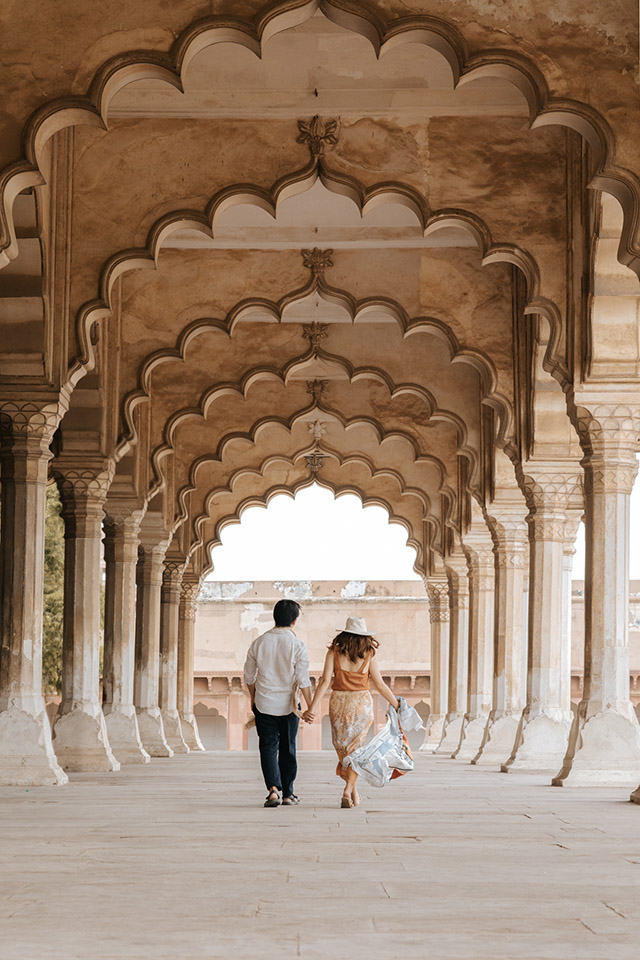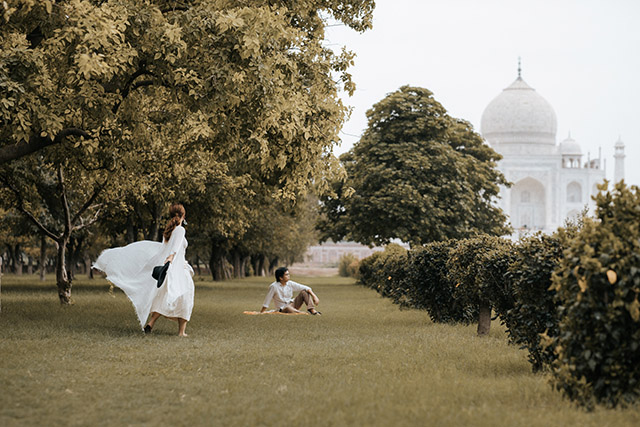 ADVERTISEMENT - CONTINUE READING BELOW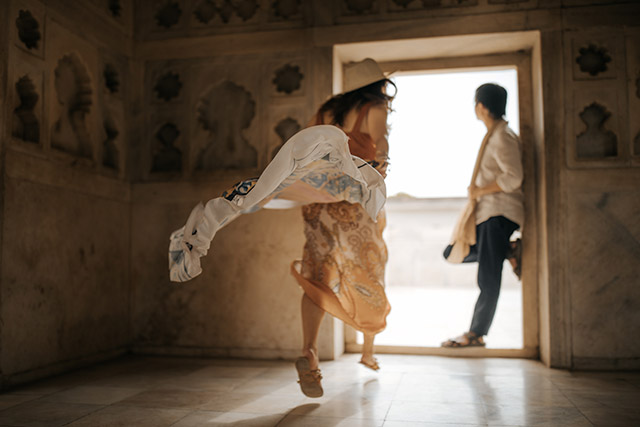 At which particular spots did you shoot?
Mico: "We shot at the Taj Mahal, because we're in India. It's iconic for a reason. It's also a bucket list item that most would surely want to tick off!"

Daryl and Emgee: "A must-visit for us was Agra, to see the incredible Taj Mahal. For the very obvious reasons, it's an iconic structure that has witnessed a lot of grand love stories. We also spent a couple of hours in Agra Fort, a UNESCO World Heritage site. It has many picturesque spots and is less crowded."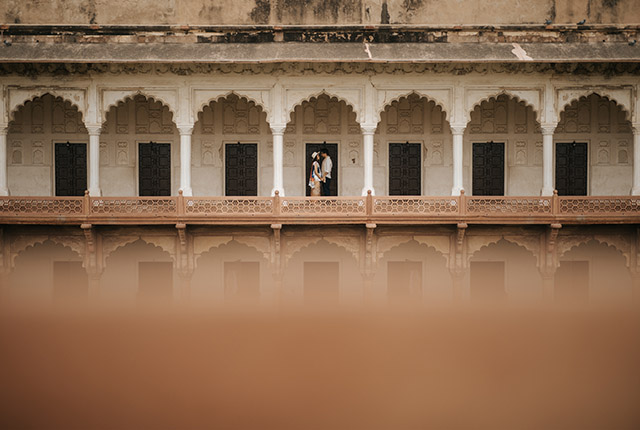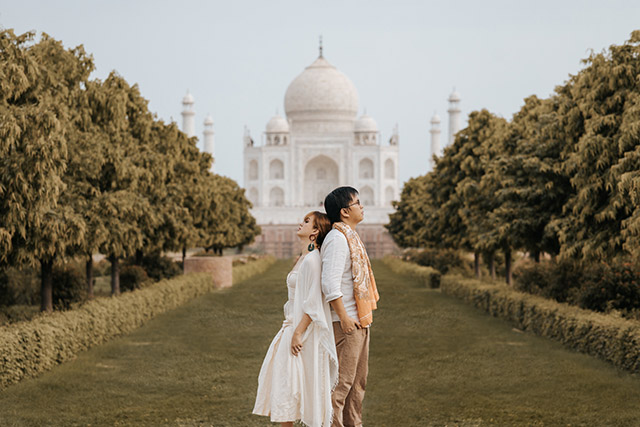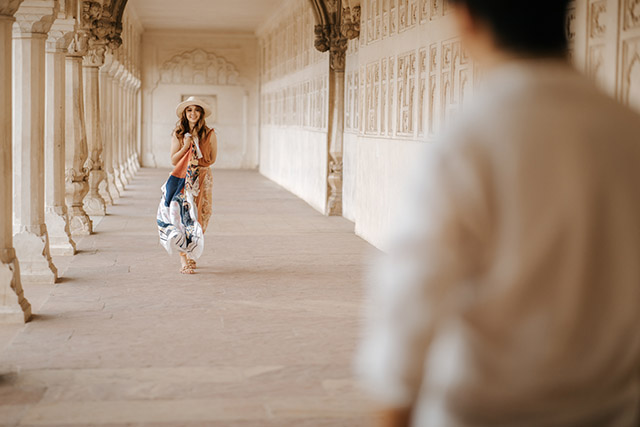 ADVERTISEMENT - CONTINUE READING BELOW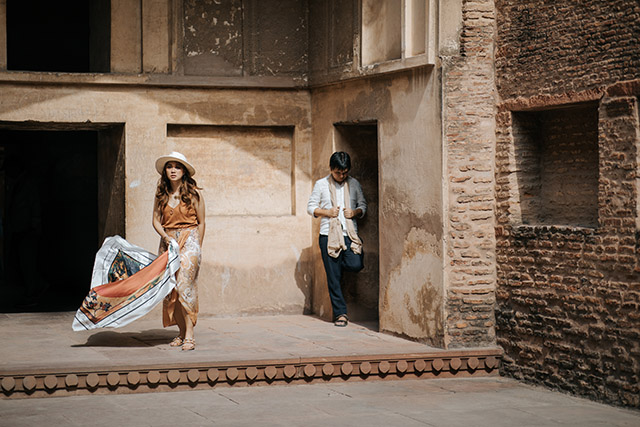 Are there other sites in India that you would have wanted to visit?
Mico: "We would have shot earlier to avoid the influx of tourists, but we were able to make the most out of our time there nonetheless! We would've shot in Jaipur if we could, since there are also a lot of textures that we wanted to see there—sadly it's a bit far from where we were."

Daryl and Emgee: "If we had more time, we would have loved to explore the desert state of Rajasthan."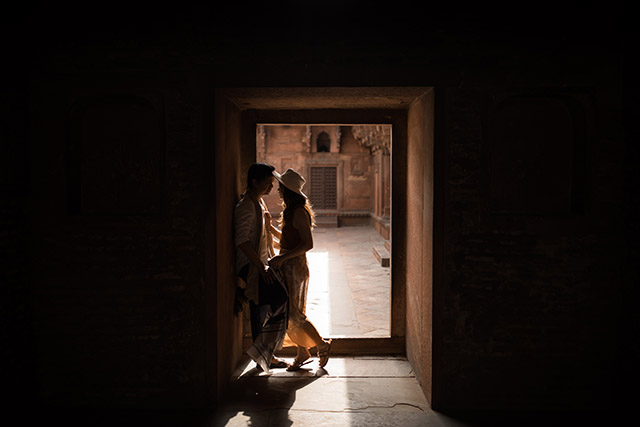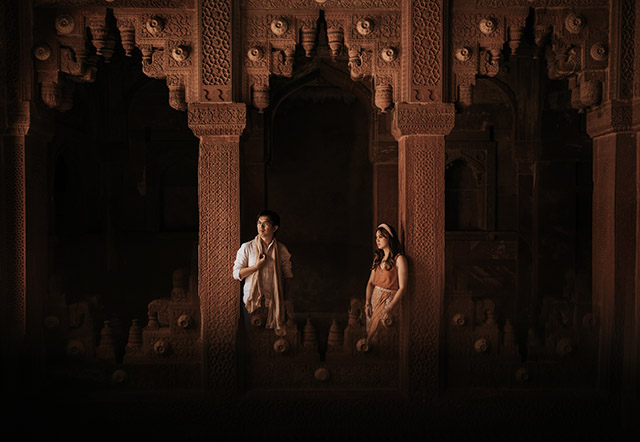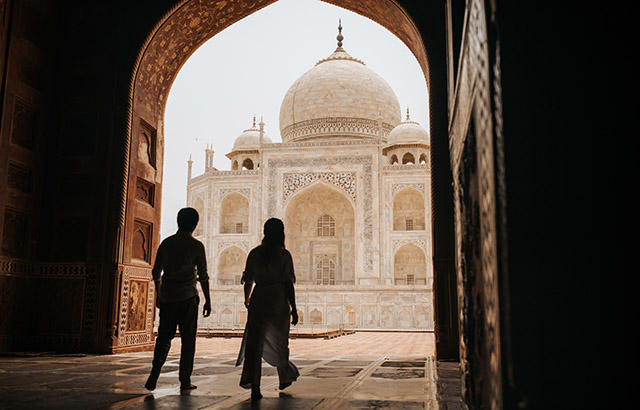 ADVERTISEMENT - CONTINUE READING BELOW
What advice would you give to couples and photographers hoping to shoot in India as well?
Mico: "A lot of things. You'd have to know what time each location opens, and what are the rules and limitations per location. You also have to make sure that the color palette of the set and the clothes are aligned per location. We also considered what looks authentic in India, but at the same time was not far from the couple's personality. If you're going to Taj Mahal like we did it's better to stay overnight in Agra since it's far from most of the shoot-worthy places we were in."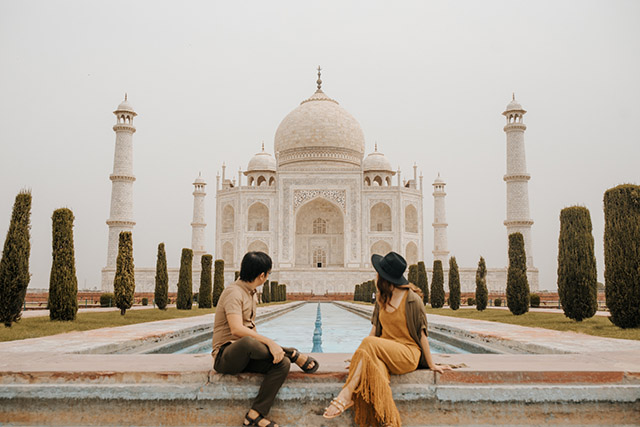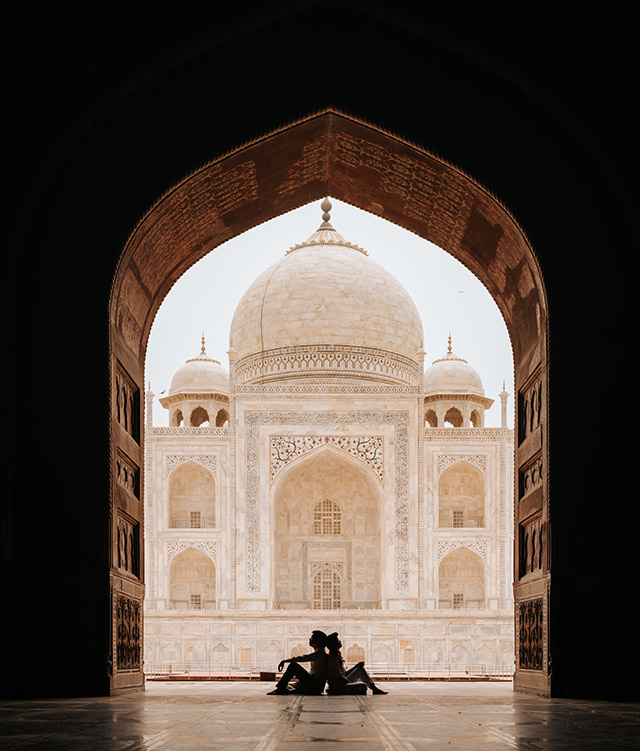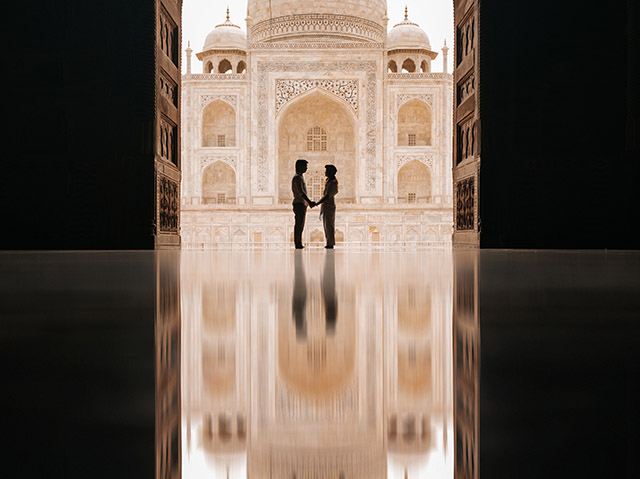 What was your collaboration like in terms of conceptualizing the shoot?
Mico: "It was easy for me since Emgee is a stylist, we never had to second guess her wardrobe choices. I just made sure they felt exactly like themselves."

Daryl and Emgee: "I believe that to get the perfect photo, three things must be in sync : camera, styling and the perfect venue. Mayad is already a trusted photographer so angles, framing, direction etc. were by Mico. The venue was of course India—it can stand alone. As a stylist myself, I made sure to work with our location's color palette and packed pieces that we'd definitely wear as if we were just traveling, so we could feel exactly like ourselves."
ADVERTISEMENT - CONTINUE READING BELOW
Related Stories from Preview.ph
Hey, Preview readers! Follow us on Facebook, Instagram, YouTube, Tiktok, and Twitter to stay up to speed on all things trendy and creative. We'll curate the most stylish feed for you!