Every little girl dreams of being a princess. While it's now considered normal for modern-day royals like Kate Middleton to be clad in high-street brands instead of poofy ball gowns, at least one thing remained the same: they still do live in dreamy castles - just like in the fairytales!
Lucky for us commoners, some of these medieval-old palaces have been restored and opened to the public, giving us a glimpse of what it's like to be blue-blooded aristocrats. Inside these ancient stoned walls and vast sculptured gardens are room service, private jacuzzis, and yes, Wi-Fi! Whew. Below, check out Trip Advisor's list of the top 10 castle-hotels in the world.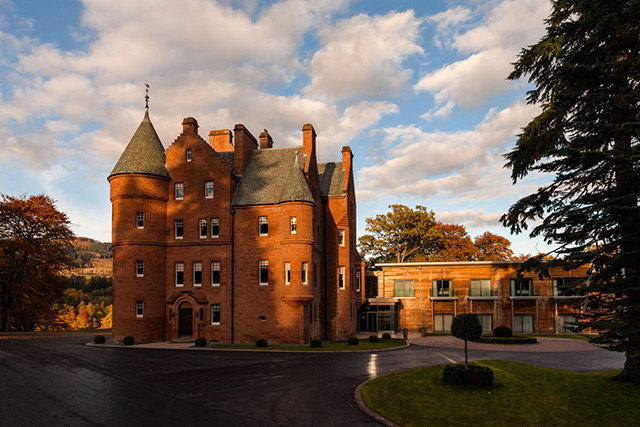 ADVERTISEMENT - CONTINUE READING BELOW
From its construction in 1892, this castle located in the heart of Scotland, has since been transformed into a 26-room luxury hotel in 2013. It overlooks Loch Faskally, a 3.2-kilometer long dam built in the 1950s that gives it that Hogwarts vibe at night. You won't get bored during your stay here as they offer countless activities within their lavish open land and water, including playing golf, watching films at the theatre, and more.
Rooms rates: $378++ per night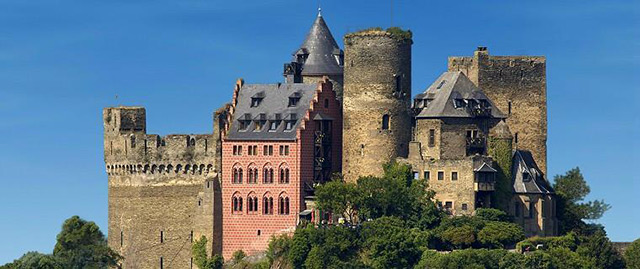 CONTINUE READING BELOW
Recommended Videos
Like in the fairytales, Castle Hotel Auf Schoenburg is located atop a rocky terrain overlooking the river Rhine. To reach the cobblestone floor of the towers, one would need to cross a narrow, wooden bridge. It was restored after the castle was burnt down by French soldiers in 1689. Before it was turned into a 24-room hotel, Auf Schoenburg was the home of the Dukes of Schönburg, thus the name.
Rooms rates: $174++ per night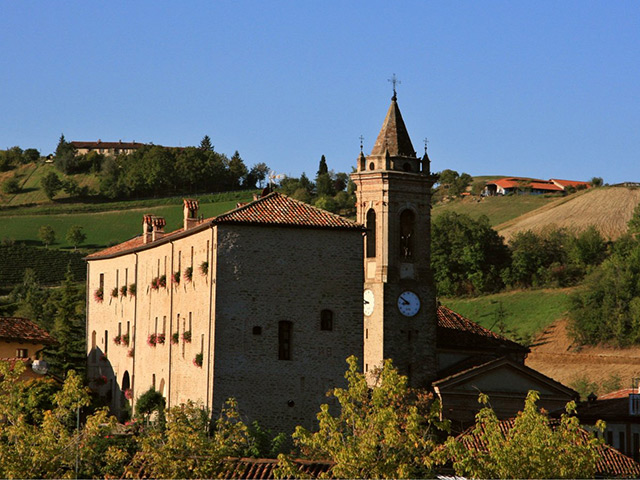 ADVERTISEMENT - CONTINUE READING BELOW
One of the oldest castles in this list, Castello di Sinio, was built by Marchesi Del Carretto in 1142. Aside from the 600-year-old decors, there are nine suites and five rooms in this castle restored with original stone walls, terracotta tile floors, and chestnut timbers and ceilings. The best part? It's perfectly sandwiched between the Barolo & Barbaresco wine zones. Perfect for a drink night before hitting the sack!
Rooms rates: $260++ per night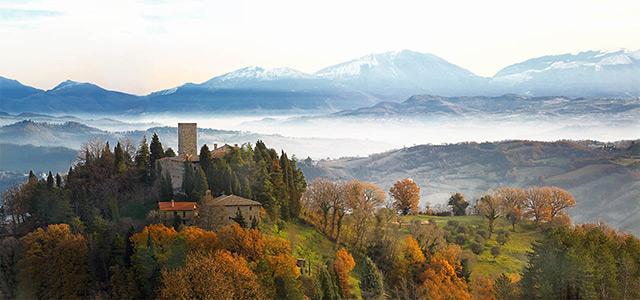 ADVERTISEMENT - CONTINUE READING BELOW
If you want a castle with history, check out Catello di Petroia. Aside from the fact that the Duke of Urbino was born here, it also houses interesting antique furniture and our personal favorite - an ancient library! The castle is divided into three areas: (1) the 20 meter-high watchtower that has now been turned into a romantic room with a veranda; (2) the 'Major Castellare,' which was previously the noble family house; and (3) the 'smaller castellare,' where the guardians used to live. The castle is also surrounded with an 800-acre estate, perfect for when you want to get away from the city.
Rooms rates: $153++ per night
5. Castello di Monterone, Italy

ADVERTISEMENT - CONTINUE READING BELOW
Originally a military base, this castle nestled in the countryside of Perugia, Italy is now a hotel with 18 rooms. The rooms, especially their artisan-made wood and iron beds, look like prettified dungeons - but with private jacuzzis and 19th century murals!
Rooms rates: $135++ per night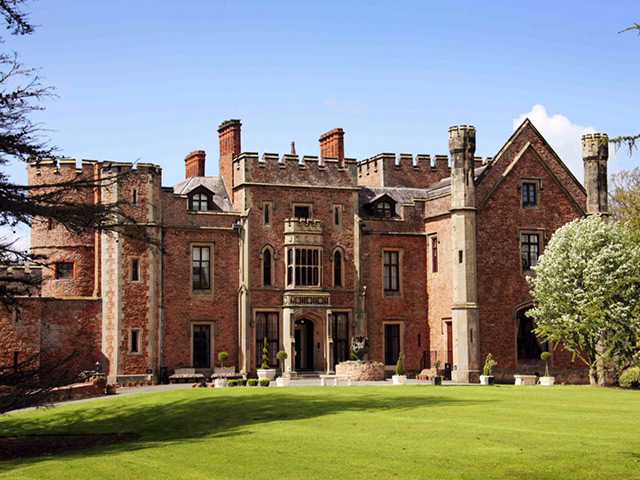 Have you ever imagined getting married or spending your honeymoon in a castle? Rowton Castle is known for that. The serenity of the English countryside where the castle is located is the dream backdrop that will add grandeur to the most unforgettable day of your life. If you can't fly your guests to Europe for your wedding day, well, you can always spend your honeymoon here instead.
ADVERTISEMENT - CONTINUE READING BELOW
Rooms rates: $124++ per night
7. The Castle in Clarens a.k.a Rapunzel's Tower, South Africa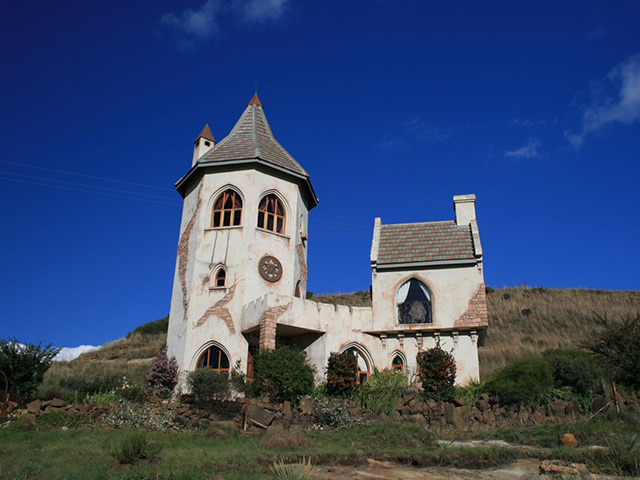 It may not be as grand as the massive estates in this list, but this fairytale castle has its own charm. This medieval manor literally looks like Rapunzel's Tower, which is why it is now decorated with scenes from the tale of the long-haired princess. You should know though, this was built to accommodate only four people. Basically, you'll have the place all to yourselves.
ADVERTISEMENT - CONTINUE READING BELOW
Rooms rates: $155++ per night
8. Chateau Heralec, Czech Republic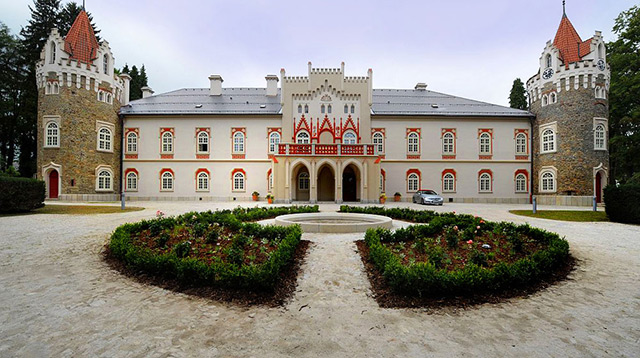 If it's a romantic pampering experience that you want, go the Vysočina region of the Czech Republic, the home of Chateau Heralec. This 5-star boutique hotel houses The Spa by L'Occitane that gurantees a luxurious spa experience like no other.
ADVERTISEMENT - CONTINUE READING BELOW
Rooms rates: $219++ per night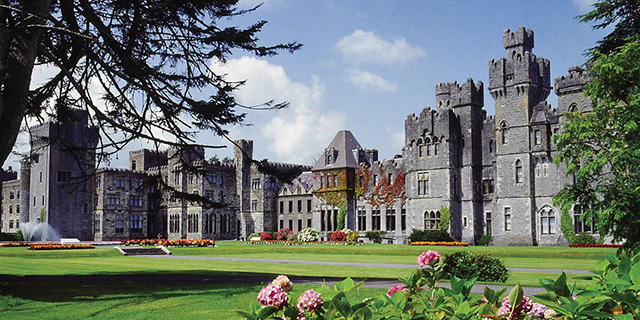 Ashford Castle is a popular choice for the rich and famous. Why? Because everyone - from King George V to John Lennon, to former President Ronald Reagan - has stayed in this palace. The picturesque 350-acre land, with a castle built in 1228, now has 82 5-star guest rooms charmed with Irish hospitality.
ADVERTISEMENT - CONTINUE READING BELOW
Rooms rates: $270++ per night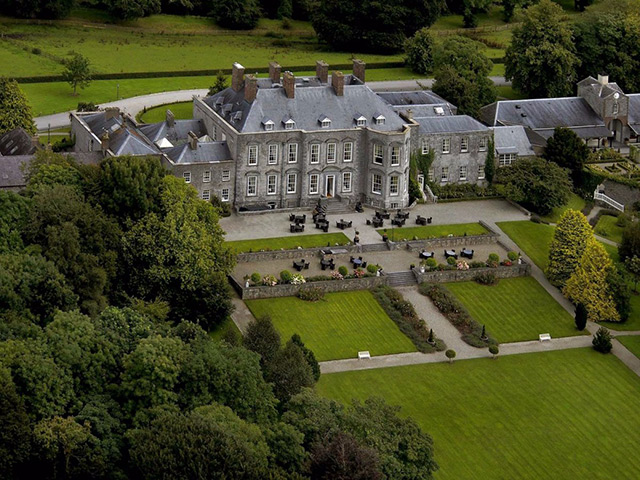 What was once the family home of Colonel William Flower in 1716 is now open for us to experience! Its pre-Palladian design and gardens have been well-maintained, and many of its original 18th and 19th century architectural features still remain. They have an award-winning chef plus their own beauty and hair salon housed inside this lavish estate.
ADVERTISEMENT - CONTINUE READING BELOW
Rooms rates: $195++ per night
#Bookit!
Hey, Preview readers! Follow us on Facebook, Instagram, YouTube, Tiktok, and Twitter to stay up to speed on all things trendy and creative. We'll curate the most stylish feed for you!