In the string of K-dramas that have recently been released, The School Nurse Files draws attention through its colorful posters that depict its peculiar premise: There's an invisible dimension filled with things called "jellies" that a gifted school nurse (Jung Yu Mi) fights with the help of one of the teachers (Nam Joo Hyuk). It's a strange yet intriguing backdrop, but one that those who might not be into fantasy stories (like me) would pass up on. Well, I'm here to tell you that The School Nurse Files isn't one you should miss, whatever you genre preference is. The fact that I watched the entire six-episode series in one sitting is a testament to that!
Here are my top 5 reasons why you should watch The School Nurse Files (Warning: Mild spoiler alert):
Related Stories from Preview.ph
ADVERTISEMENT - CONTINUE READING BELOW
CONTINUE READING BELOW
Recommended Videos
1. The special effects were impeccable and allow you to immerse in the world of the jellies.
School Nurse Ahn Eun Young, played by Jung Yu Mi, has a special gift that enables her to see jellies, which are essentially supernatural entities that can be benign or malevolent. Most of these are colorful creatures, while others are vile, slimy, and literally monstrous. These jellies have an effect on people's behavior, even though they're invisible to humans.
Far from being children's book-esque, the world of the jellies felt realistic thanks to the amazing computer-generated effects. It was the surrealism of this "other dimension" that made the show such a pleasure to watch—even if you're not into fantasy, you'll be intrigued by how the jellies affect human relations in the school. In a press conference hosted by Netflix, director Lee Kyoung Mi shares that she put in a lot of time creating the jellies and making sure that each one was more than just a blob but an actual character with a personality.
ADVERTISEMENT - CONTINUE READING BELOW
Special effects aside, what I loved about the show was how it seamlessly integrated jellies into the "real world", so much so that sometimes, you'll find yourself thinking, "Why are they acting so strange, are there jellies involved?" The world-building was slow-paced and always leaves you questioning, hungry for more details. In fact, so surreal was the world of the school that even one new student, who was apparently immortal, introduced herself as such and her friends totally accepted it sans the shock. The show was able to make the two dimensions co-exist.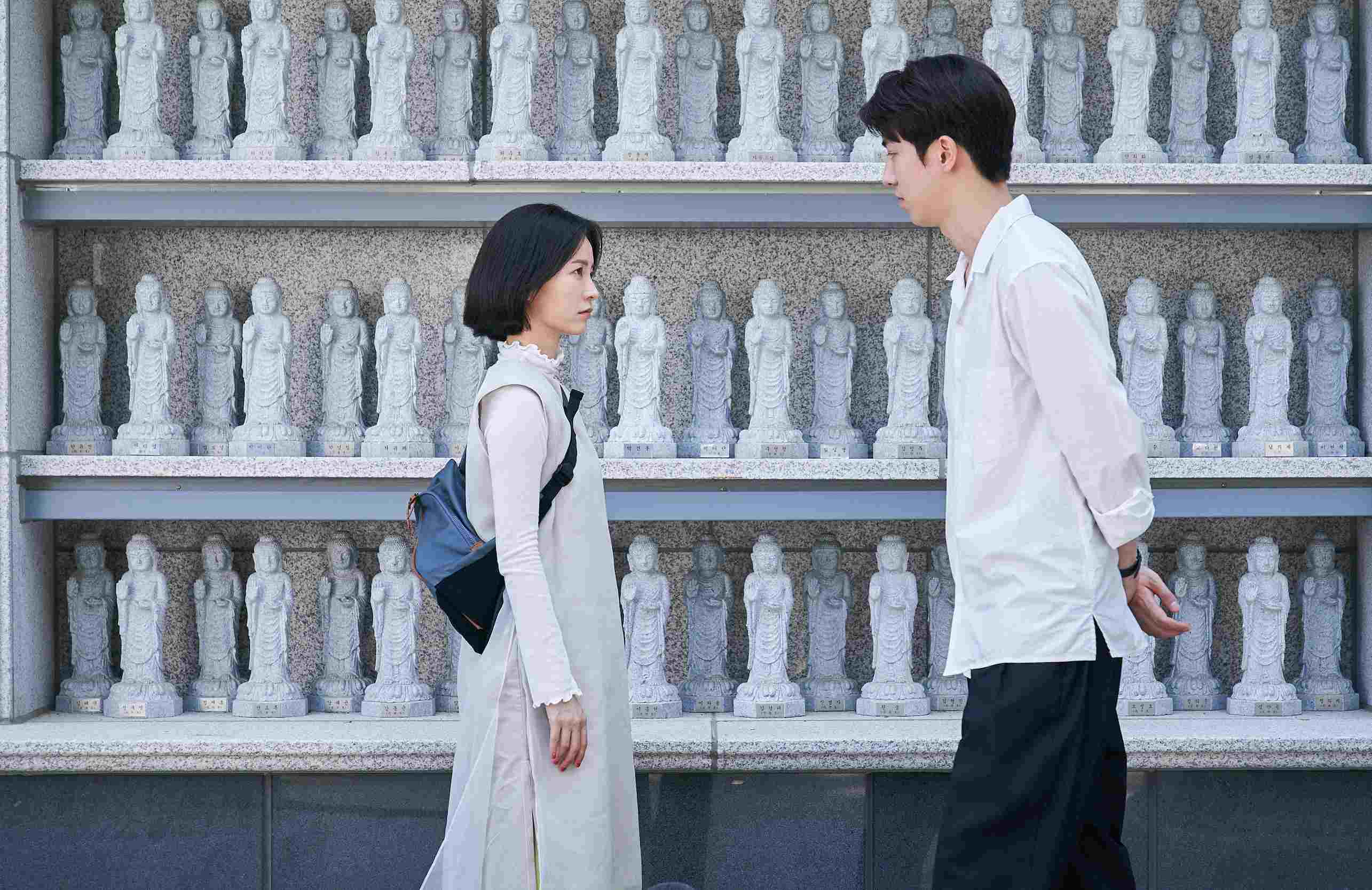 ADVERTISEMENT - CONTINUE READING BELOW
Mr. Hong is the teacher who with an amazing aura that Nurse Ahn can't help but notice

PHOTO BY

COURTESY OF NETFLIX
2. The show did not need a cheesy romance to hook viewers.
Okay, so people are probably so excited for the pairing of Nam Joo Hyuk (Weightlifting Fairy Kim Bok Joo) and Jung Yu Mi (Train to Busan), and are probably also waiting to see a little romance brew between them. Well, spoiler alert, there's nothing overtly kilig about this show, but let me explain why this is a good thing.
ADVERTISEMENT - CONTINUE READING BELOW
Instead of going for super cheesy lines and eye-to-eye scenes, the series showed how Nurse Ahn and Mr. Hong are slowly developing a close relationship, which started out with their interest in the school's mysterious basement. The slow pace makes sense because both characters are shy, reserved, and lonely, so obviously they won't be comfortable with each other from the get-go. But what's great about the pace of their relationship is that you get to appreciate the small and tender moments that happen out of the blue—and that's even better than a cheesy scene!
It's also part of the premise that Mr. Hong has abilities that help "recharge" Nurse Ahn's powers, which he's able to do by holding her hand, but there were parts when they held hands even though she didn't need recharging. Those were my favorite scenes. So kilig!
ADVERTISEMENT - CONTINUE READING BELOW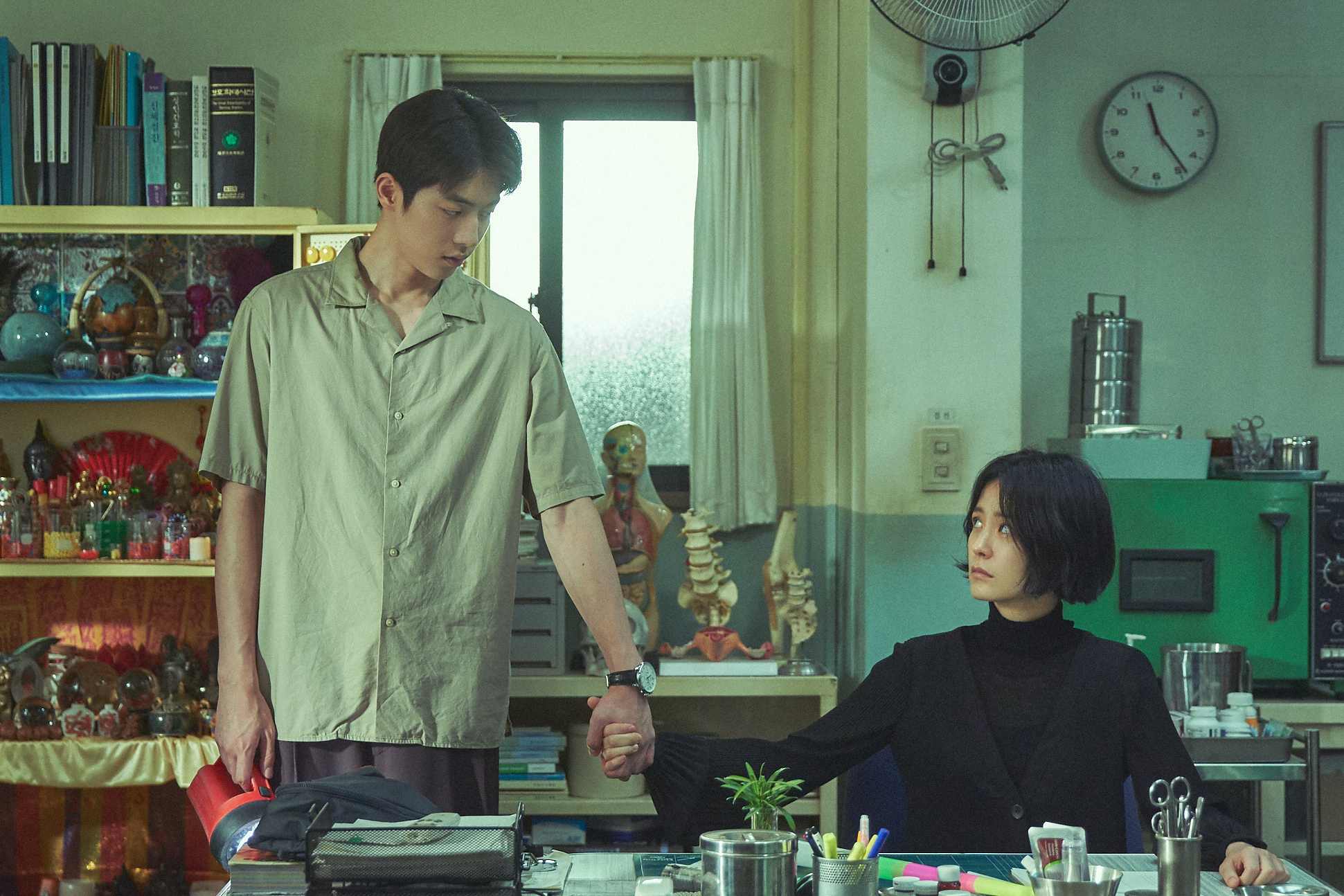 3. There's an element of mystery that will have you clicking the Next Episode button.
At first, I thought the show was just gonna be about Nurse Ahn and Mr. Hong busting bad jellies in the school, but the show gets weirder and more mysterious with every episode. First, there are these random people who just burst out laughing for no reason (so weird) and there's a teacher who seems like he wants to get really close to Mr. Hong (you'll discover his ulterior motives later on in the show). So many peculiar characters. It turns out that the secret hidden in the basement goes way back in time, with two organizations pitting for control over its powers. Seems like most of these strange characters belong to either of two groups, and it's up to Nurse Ahn and Mr. Hong to keep the school safe from harm. All the weirdness makes sense towards the end of the season.
ADVERTISEMENT - CONTINUE READING BELOW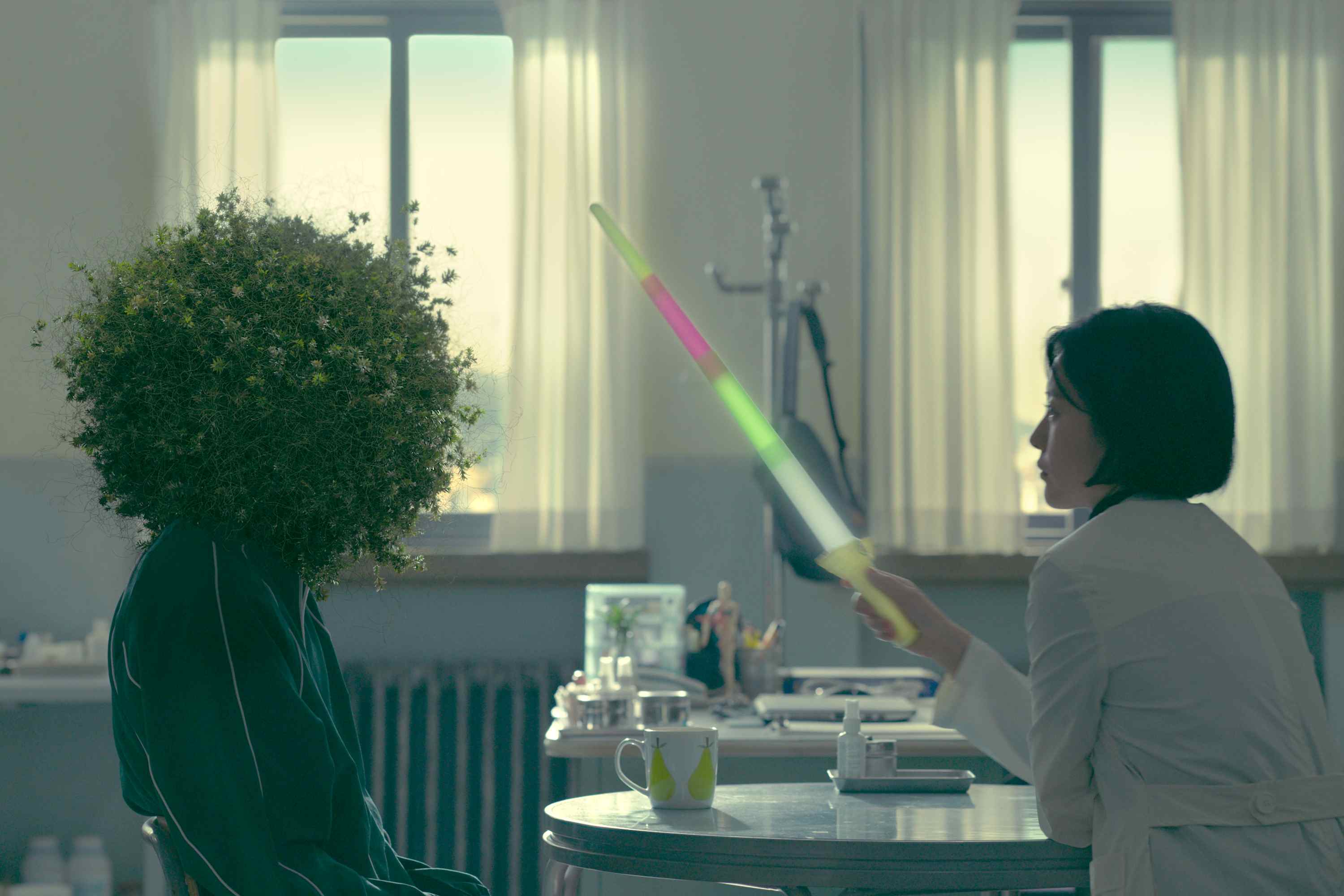 4. The whole cast gave riveting performances.
What I like about the show was how offbeat and raw the vibe was. It didn't try to paint a pretty picture of anything (except the cute jellies) but showed life as unfiltered as it was. It makes perfect sense considering that the setting was in a school and the story involved many of the students, who try to navigate through personal issues and the strange problems brought about by the jellies. In a word, it's pretty challenging to be in that school and there's nothing picture-perfect about it.
ADVERTISEMENT - CONTINUE READING BELOW
This effect was only made possible by the amazing performances of the actors, from the students to the two lead actors. Even though Nam Joo Hyuk and Jung Yu Mi didn't have a ton of dialogue, they were still able to convey their emotions so perfectly well. Plus, Jung Yu Mi had to act while imagining the jellies around her. She admitted during the press conference that this was a difficult task. As for Nam Joo Hyuk, he had to act the whole time with a limp because his character experienced a motorcycle accident long before.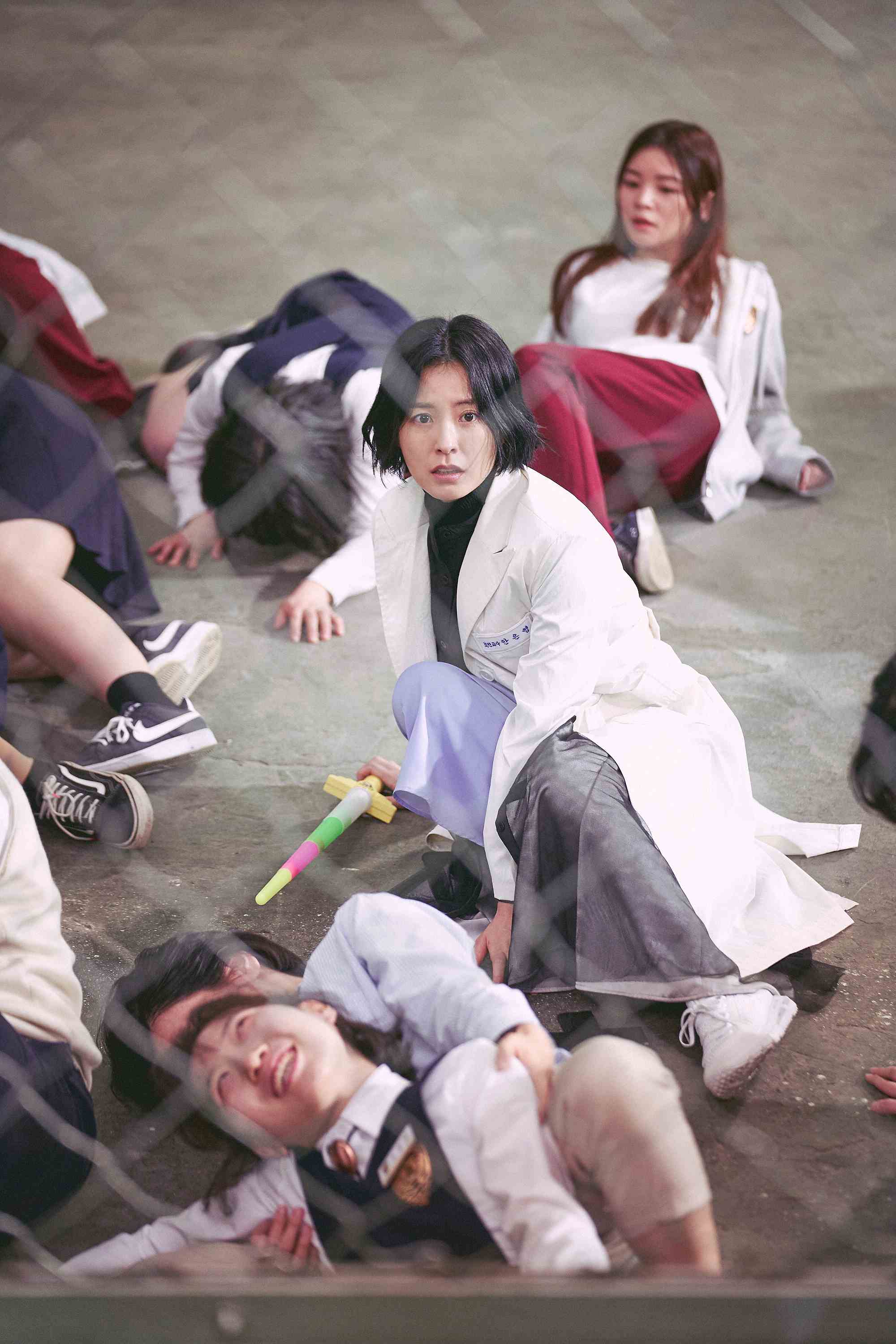 ADVERTISEMENT - CONTINUE READING BELOW
5. The story touches on themes about life and mortality.
What's beautiful about this world where "real life" and the supernatural co-exist is that it tackles life in a whole new perspective.
Chung Se Rang, the book's author shared during the press conference that the concept of the jellies, which sometimes appear because of the intensity of someone's emotions, were actually inspired by the slime that snails leave behind. Basically, people's energies and emotions take on a tangible form and can affect not only that individual but other people around them. Our emotions and thoughts are very powerful.
Aside from that, the story was also very touching because it also explored Nurse Ahn's own personal issues. Ever since she was a child, she's found it difficult to deal with a world invisible to others. So the show not only depicts the crazy world of jellies but how Nurse Ahn comes to grips with the hand that life had dealt her. Nurse Ahn can also see ghosts. She's met the ghost of her dead classmate and even visits the ghost of a child who died in a playground. Couple that with the classmate who is always "reborn," and you have a show that explores mortality and what we can do to leave a trace in the world.
ADVERTISEMENT - CONTINUE READING BELOW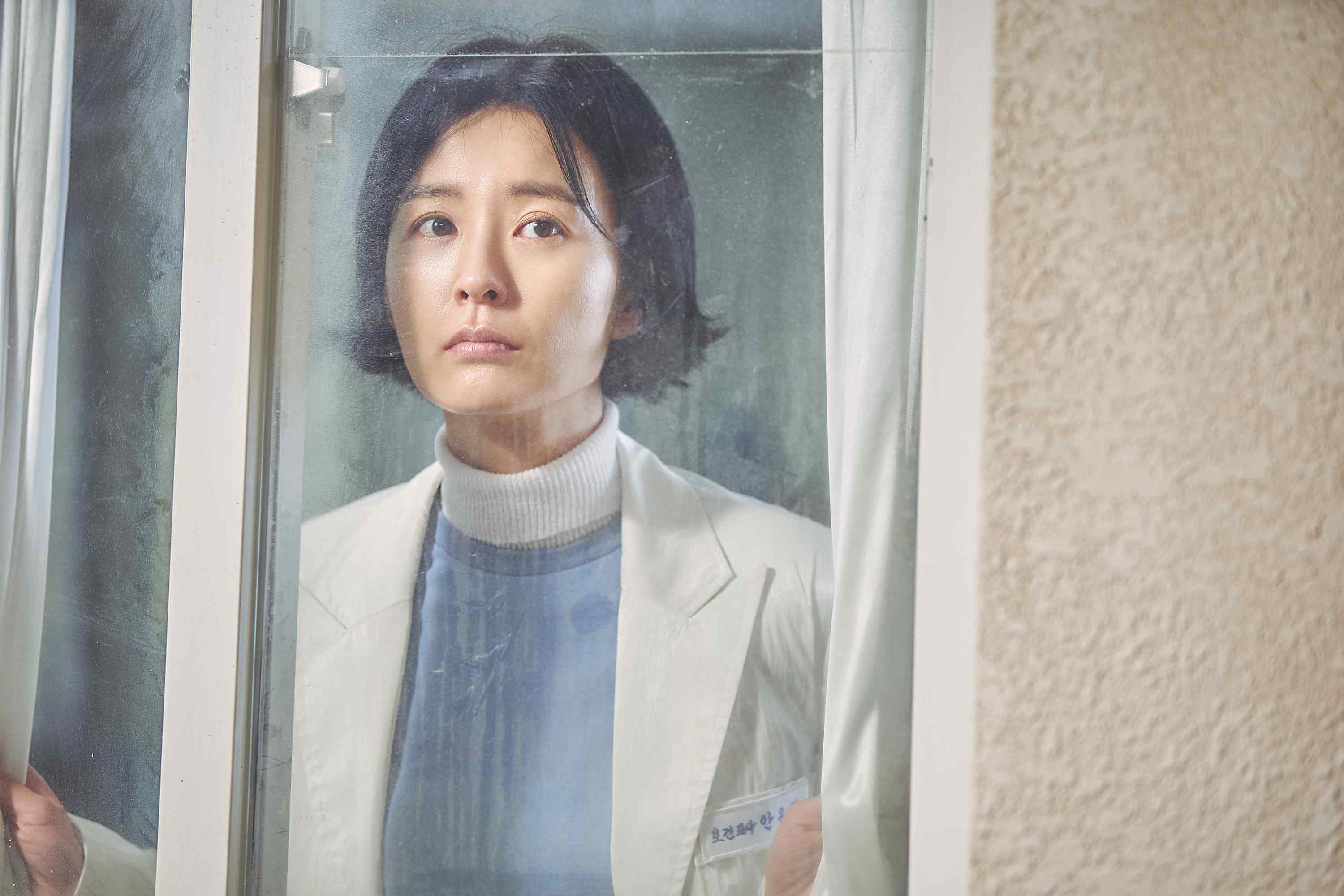 The School Nurse Files streams exclusively on Netflix.
Related Stories from Preview.ph