"Giddy, smart, big-hearted" were just a few choice words that critics used to describe the original Broadway version of The Prom. Operating with the same plot and score, Netflix's recent movie musical adaptation follows suit to a T, of course, albeit with an extra seasoning of sentimentality and "kumbaya" spirit dumped in for better or for worse. Honestly, you be the judge.
TOP STORY: We Found the Exact Beach Outfits Erich Gonzales Wore in Amanpulo
In case you hadn't heard of it yet, The Prom follows four down-in-the-dumps broadway actors in search of a "cause" to once again ignite their stars in the media. Hence, after hearing about a teen lesbian's ongoing viral plight—she was barred from her school's prom for wanting to bring her girlfriend as a date—Meryl Streep, James Corden, Nicole Kidman, and Andrew Rannells immediately drop their sparkly hats and parade through a small town in Indiana to give this random stranger the inclusive prom she's dreamed of.
ADVERTISEMENT - CONTINUE READING BELOW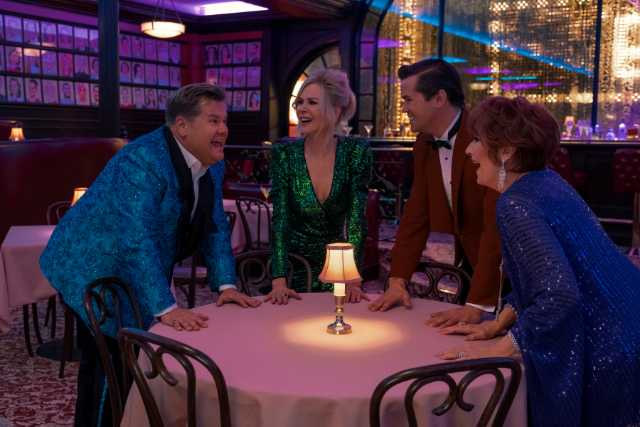 From there on music-filled shenanigans ensue, but with a plot that involves homophobic conservatives you can bet the film isn't just meant to be all razzle-dazzle either. Despite her gung-ho attitude our brave heroine Emma, portrayed by newcomer Jo Ellen Pellman, unfortunately had to suffer through every queer kid's worst nightmare. Upon coming out as a lesbian to her parents, they abandoned her and dropped her at her grandmother's doorstep, perhaps without the slightest hint of looking back.
CONTINUE READING BELOW
Recommended Videos
To mirror the horrific experience is James Corden's character Barry Glickman, a flamboyantly proud gay man who walked out of his parents house as a teen before they could get the chance to send him to conversion therapy. There's a moment in the middle of the film when Meryl Streep's Dee Dee Allen attempts to convince Barry to reconcile with his folks. "If you don't, you'll regret it," she told him. Barry refuses, of course, rightfully stating "I'm not the one who should have regrets. I was the kid. I was the kid!" While that should have been the end of it, Barry does eventually get a teary reconciliation with his mother at the end.
ADVERTISEMENT - CONTINUE READING BELOW
The same goes for Emma's girlfriend Alyssa Greene (Ariana DeBose) who's accepted by her vehemently homophobic mother by the time the credits role in. The attempt at a gift box-wrapped ending for the neglected gay kids and their once resistant family members—save for Emma whose parents never see the light of day—is all well and good, if only the seemingly recurring theme didn't make LGBT viewers feel like reconciling with our nuclear family is part of a required checklist that we need to tick off in order to truly get our happy ending.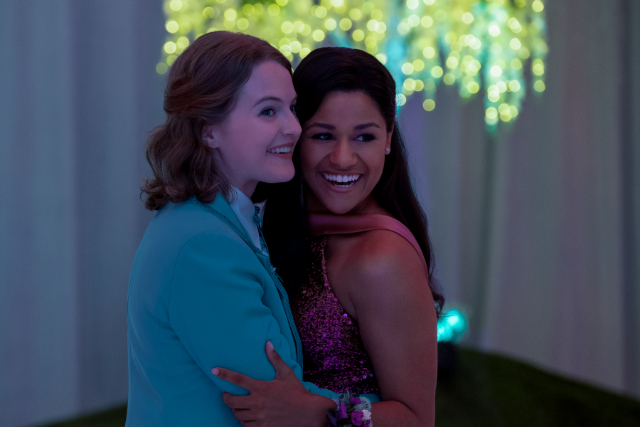 ADVERTISEMENT - CONTINUE READING BELOW
Restless with this lingering idea, I couldn't help but ask the cast themselves about their thoughts on the matter. Ariana DeBose, who identifies as queer, for her part answered with a resounding no. "I don't think it's necessary to reconcile with your parents," she told Preview. "I think that it's our hope that they can find the capacity to love and accept us for who we are, but your family shows up in many different forms. Chosen family is real…Embrace those people and celebrate your chosen family because they are family no matter what form it takes."
Kerry Washington who plays Ariana's mom Mrs. Greene adds "You see that in the film…Alyssa is willing to go where the love is. She can't conform to her mother's love but she's gonna be who she is. Hopefully her mother will come around but she's gotta go into spaces where people love her for who she is and that's so important because we all deserve to be loved unconditionally without twisting ourselves into pretzels for other people's approval."
ADVERTISEMENT - CONTINUE READING BELOW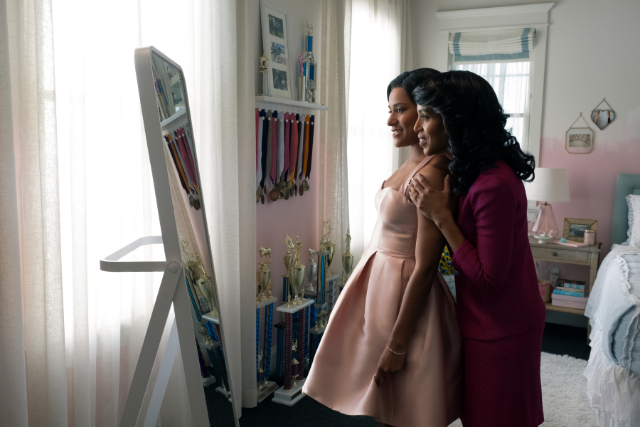 As for the mother of two's advice to parents who are still struggling to accept their children's sexuality? "You still have to show up and love that person unconditionally no matter what. It's not about you being comfortable. It's about doing your job as a parent and loving that kid for exactly who they are and listening to what they need," Kerry answered.
ADVERTISEMENT - CONTINUE READING BELOW
"I think as parents, we too often think that our job is to mold the child into who we think they're supposed to be…The opposite is true. Kids are gonna make us uncomfortable as parents because they're not us. They are their own people and we have to have the courage to let them be their own people and actually grow in order to be in service of them. I can't decide who my kids are gonna be but I have to do everything I can to make sure that they are the best versions of who they're meant to be."
Well put, Ms. Washington!
You can catch The Prom now exclusively on Netfllix!
Related Stories from Preview.ph
Hey, Preview readers! Follow us on Facebook, Instagram, YouTube, Tiktok, and Twitter to stay up to speed on all things trendy and creative. We'll curate the most stylish feed for you!