Gathered in grief, a number of Glee actors mourned the loss of their fellow co-star Naya Rivera at Lake Piru, California where she was reported to have gone missing just a few days back. Led by Heather Morris, who played Naya's love interest on the series, the group held hands while looking solemnly out into the waters where the 33-year-old had drowned in the process of saving her four-year-old son.
Authorities from Ventura County had dispatched a search operation for Naya right after her son Josey Hollis Dorsey was found in the lake floating alone on a boat Thursday last week. After days of patrolling the area, Naya's body was finally recovered on Monday. It's not clear what truly happened but Ventura County Sheriff Bill Ayub supposes that the actress had boosted her son back onto the deck of their rented boat before drowning. "She must have mustered enough energy to get her son back on the boat, but not enough to save herself," he told media during a news conference.
In light of the tragic news, the Glee cast also took to social media to pay tribute to Naya who was well loved both onset and by her fans.
Lea Michele
Lea Michele quietly posted a photo of Naya on her Instagram stories, along with an image of her former boyfriend and fellow Glee co-star Cory Montheith in commemoration of his seventh year death anniversary.
ADVERTISEMENT - CONTINUE READING BELOW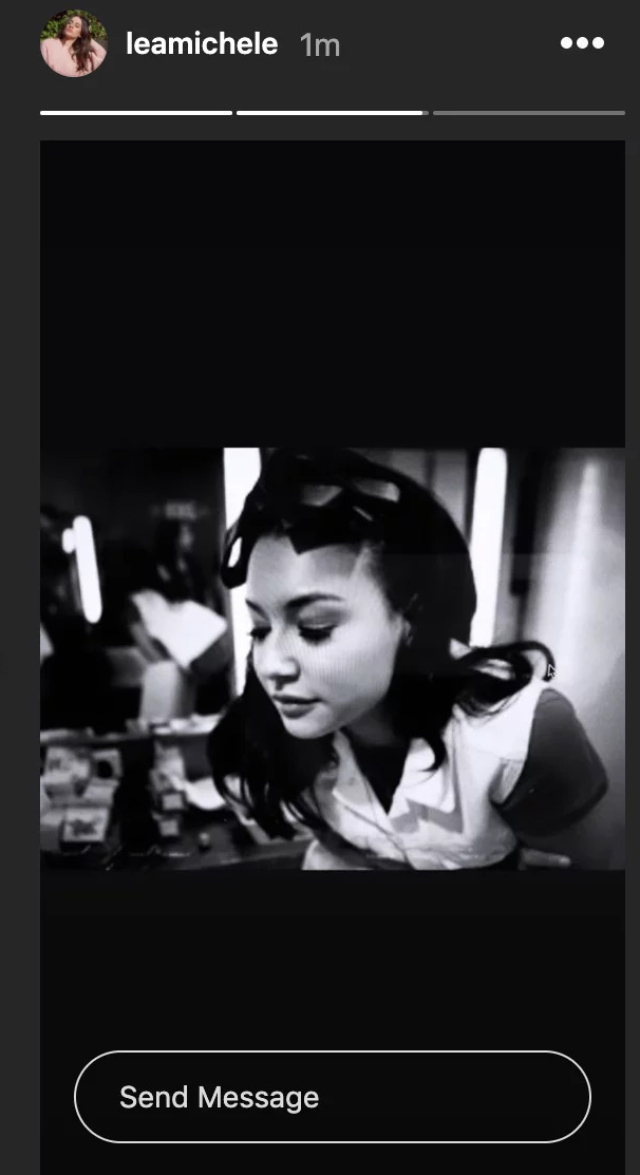 Jane Lynch
Jane, who portrayed Sue Sylvester on the show left the late actress a poignant message on Twitter. "Rest sweet, Naya. What a force you were. Love and peace to your family," her tweet read.
Daren Criss
Meanwhile, Daren Criss also tweeted a series of posts, as he fondly remembered Naya's strong character. He wrote "And even as I sit here, struggling to comprehend, gutted beyond description—the very thought of her cracks me up and still brings a smile to my face. That was Naya's gift. And it's a gift that will never go away."
ADVERTISEMENT - CONTINUE READING BELOW
Kevin McHale
Kevin McHale, a.k.a. Artie Abrams on Glee, honored Naya with a lengthy Instagram post along with a photo of the two of them together.
"She was so independent and strong and the idea of her not being here is something I cannot comprehend. She was the single most quick-witted person I've ever met, with a steel-trap memory that could recall the most forgettable conversations from a decade ago verbatim. The amount of times she would memorize all of those crazy monologues on Glee the morning of and would never ever mess up during the scene… I mean, she was clearly more talented than the rest of us. She was the most talented person I've ever known. There is nothing she couldn't do and I'm furious we won't get to see more."
ADVERTISEMENT - CONTINUE READING BELOW
Chris Colfer
Chris Colfer followed suit with his own Instagram tribute, writing, "Her brilliance and humor were unmatched. Her beauty and talent were otherworldly. She spoke truth to power with poise and fearlessness. She could turn a bad day into a great day with a single remark. She inspired and uplifted people without even trying. Being close to her was both a badge of honor and a suit of armor. Naya was truly one of a kind, and she always will be."
ADVERTISEMENT - CONTINUE READING BELOW
Jenna Ushkowitz
Jenna Ushkowitz looked back on their friendship through an IG post as well expressing how the actress will be greatly and sorely missed.
"Naya, you were a force and everyone who got to be around you knew it and felt the light and joy you exuded when you walked into a room. You shined on stage and screen and radiated with love behind closed doors. I was lucky enough to share so many laughs, martinis and secrets with you. I can not believe I took for granted that you'd always be here. Our friendship went in waves as life happens and we grow, so I will not look back and regret but know I love you and promise to help the legacy of your talent, humor, light and loyalty live on. You are so loved. You deserved the world and we will make sure Josey and your family feel that everyday. I miss you already."
ADVERTISEMENT - CONTINUE READING BELOW
Demi Lovato
Popstar Demi Lovato, who held a recurring role on the fifth season of the show as Naya's love interest honored her for her groundbreaking role as the confidently queer Latina Santa Lopez. "I'll forever cherish the opportunity to play your girlfriend on Glee. The character you played was groundbreaking for tons of closeted (at the time) queer girls like me, and your ambition and accomplishments were inspiring to Latina women all over the world."
ADVERTISEMENT - CONTINUE READING BELOW
Becca Tobin
Becca Tobin subsequently spoke of Naya's kindness, stating how she was one of the most beloved by the cast.
"Naya was insanely talented, breathtakingly gorgeous, and one of the wittiest people I've ever met, but the legacy she left behind for me is her kindness. I joined the cast of Glee in the third season and as the newcomer, I was intimidated and terrified. The cast was already such a tight-knit group who had been working incredibly hard together for over three years to make it a hit show and I never expected any of them to have time for me. To my surprise, Naya, one of the most beloved by the rest of the cast (and the entire world), showed me instant warmth and kindness. She invited me to parties and gatherings and was always there to give advice. She was a superstar who had nothing to gain from being kind to the new girl, but she was and that changed this new girl's entire experience on that show. I will forever be grateful to that beautiful human. My heart goes out to her family and her sweet boy."
ADVERTISEMENT - CONTINUE READING BELOW
The rest of the cast took to Twitter to express their grief as well.
Alex Newell
ADVERTISEMENT - CONTINUE READING BELOW
Iqbal Theba
Max Adler
Josh Sussman
ADVERTISEMENT - CONTINUE READING BELOW
Vanessa Lengies
Hey, Preview readers! Follow us on Facebook, Instagram, YouTube, Tiktok, and Twitter to stay up to speed on all things trendy and creative. We'll curate the most stylish feed for you!