While it's true that a lot of businesses have unfortunately been forced to close down due to the ongoing global pandemic, a few new start-ups have also managed to break ground over the past year. Take The Kula Press, for example. Run by three sisters, this promising brand features exceptional bottled coffee and tea that you might just come to love yourself.
Launched just months into the ECQ, The Kula Press dove into the beverage business headfirst by releasing a set of five coffee flavors and three tea menu selections, where flavored drinks such as their French Vanilla, Hazelnut Latte, Macadamia Latte, and their Apple Rose tea quickly drew in the interest of customers. Within a short time, they were able to broaden their menu, catering to as many palates as possible, including adding new bestsellers such as Tres Marias and Lychee Berry to the list. What was originally a "quarantine project" has since grown into its own, with influencers and celebrities alike vouching for their appealingly packaged products.
ADVERTISEMENT - CONTINUE READING BELOW
If their growth sounds impressive enough, wait 'til you hear this: The brand itself was established by a team of three teenage sisters! Backed by their dad, Ashley, Alexi, and Tasha Cantong, aged 14 to 18, are the young entrepreneurs behind this fast rising online cafe. And yes, they're just as hands-on and invested as any other business owners out there.
Overseeing all aspects of the business is the eldest among the three, Ashley. This 18-year-old undertakes The Kula Press' operations, marketing, and public relations, all the while handling Kula's social media sites and suppliers, as well. Next, there's 16-year-old Alexi who handles Kula's finances. She also develops all of Kula's coffee formulas, constantly experimenting with different concoctions to potentially create new selections to add to their menu. Last but not the least is the youngest among the three, Tasha, who's only 14! She's in charge of developing all of Kula's fruit tea formulas, in addition to overseeing the start-up's general production, which includes the tracking of supplies and stocks.
ADVERTISEMENT - CONTINUE READING BELOW
Below, we talk more to the Cantong sisters as they share with us their charmed journey to making The Kula Press a success.
What made you start The Kula Press in the first place?
"Given the different circumstances brought by the pandemic, we found ourselves struggling to come up with ways we could make our time in quarantine worthwhile. As students, we also felt the need to be as productive as possible over the summer, and being people in a generation where social media is 'everything', I feel like it was only natural for us to set up something different online. We started brainstorming concepts and planning ideas around early May last year, 2020."
Why did you opt to venture into the coffee and tea business?
"We noticed that a lot of our family and friends were putting up their own businesses on Instagram, Facebook, and online marketplaces, but those were mostly baked goods and other food, not beverages. Our dad gave us the idea to put up our own bottled beverage business for a change, and we immediately got excited at the idea. From there, we started looking for the different suppliers we needed and even met with a mixologist to learn the more advanced process of cold-press."
ADVERTISEMENT - CONTINUE READING BELOW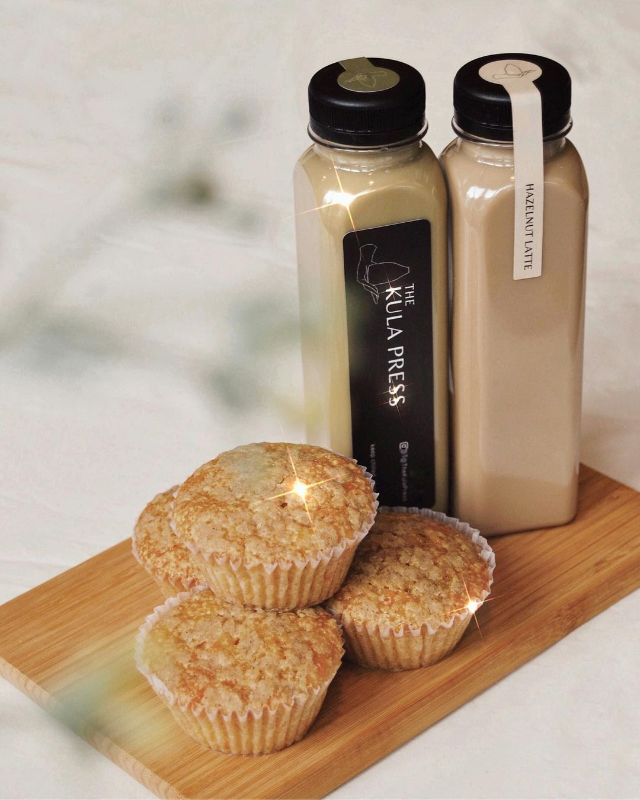 What was your starting capital?
"We started with a working capital of P15,000 that came from our allowance. Thanks to the overwhelming support we received from our friends and family ever since our launch, we were fortunate enough to reach breakeven within two weeks."
Any remarkable milestones that you've achieved over the course of your operations, so far?
"There are too many to count! To name a few, we will never forget our collaboration with Maybelline New York in launching their SuperStay Matte Ink Coffee Edition, Mr. Bigboy Cheng for being one of our first and most loyal customers and for welcoming Kula into Secret Fresh, ANC for featuring our story on their channel, and the celebrities and influencers we got the chance to work with these past few months! It was through all these people that we've achieved more than we could have ever imagined."
ADVERTISEMENT - CONTINUE READING BELOW
What's the biggest hurdle you've encountered so far, and how did you manage it?
"As first-time business owners as well as just teenagers who had little to no experience, our first few months started out disorganized, so it was during the height of the lockdown that we failed to recognize the importance of anticipating the production and demand of our raw materials. Consequently, we encountered several incidents wherein we fell short of supply and were forced to halt operations for some time. Since then, we've made it a point to better communicate with our suppliers and each other, and think ahead of time when managing stocks."
ADVERTISEMENT - CONTINUE READING BELOW
Given your heavy workload from online school, what keeps you going and how do you balance your commitments?
"Since each of our schedules are quite different and tend to clash, we made it a point to learn everyone's responsibilities, and still try to even out the workload in between our breaks from online classes as much as possible. After All, 'Kula' is another word for 'community', which is what we'd like this business to be centered on. Plus, we thought of this name because this is just a reminder that during these trying times, a community is truly what keeps us going. By 'community', we mean our customers, our supportive parents, and one another!"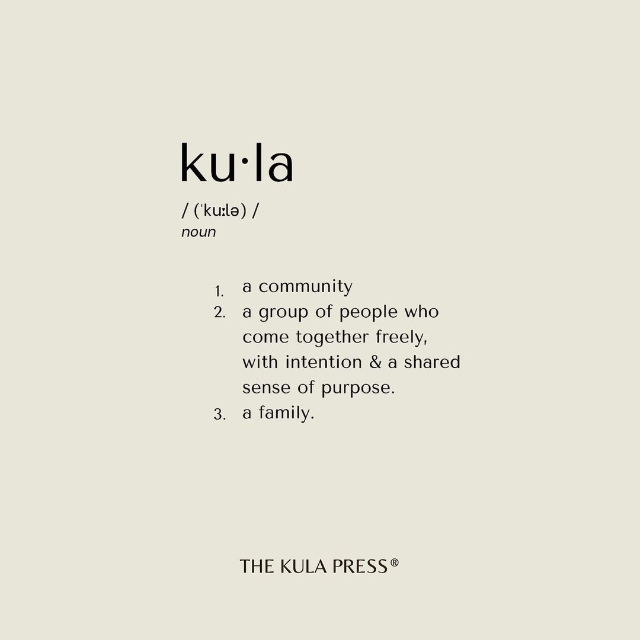 ADVERTISEMENT - CONTINUE READING BELOW
What values have you learned from this experience?
"After all that has happened over the past year, we learned the importance of resiliency, moral support, and what it means to reciprocate the love that we receive, to other SMEs. We're lucky to have made new friends with fellow business owners and suppliers from this experience, and from this, we saw a common goal: to strive to succeed. From this, we learned that we can only do so by lifting each other up!"
Any advice for other people who want to start their own business over the quarantine?
"As long as you are passionate, genuine, and committed to starting a business of your own, then we definitely encourage you to give it a try and just learn as you go! At the very beginning, we only thought of launching this coffee shop as a quarantine project, yet we gained much more value in return despite all the little bumps that got in our way. By staying true to your passion and purpose, and keeping an open mind at all times, you'll undoubtedly be able to communicate your message to others. From there, the rest will follow, so seize the opportunities before you because we sure did, and we have no regrets."
ADVERTISEMENT - CONTINUE READING BELOW
Do you have plans of expanding your menu or venturing out to physical platforms in the near future?
"Yes, we've definitely been working on new products to put out, as we also like the idea of going beyond bottled beverages. That said, we actually launched our Drip Coffee Collection just recently this month, and you can expect even more launches like these from us soon! Given the restrictions brought by the pandemic, we're currently focusing on widening our reach through online platforms and food delivery services first as opposed to physical platforms, but it's definitely been a recurring thought to venture into cafes someday—hopefully soon!"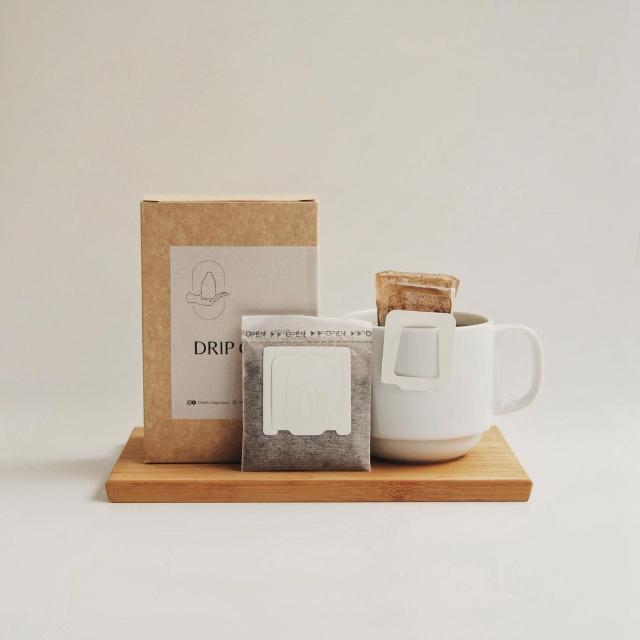 ADVERTISEMENT - CONTINUE READING BELOW
It's clear to see that this is just the beginning for the Kula sisters Ashley, Alexi, and Tasha. To stay updated with the brand, follow The Kula Press on their Facebook and Instagram pages.
Related Stories from Preview.ph
Hey, Preview readers! Follow us on Facebook, Instagram, YouTube, Tiktok, and Twitter to stay up to speed on all things trendy and creative. We'll curate the most stylish feed for you!