It's been over a week since Taylor Swift dropped RED (Taylor's Version), and we're still wrapping our heads around the roller coaster of emotions induced by the 30-track album. Social media was particularly abuzz over the 10-minute version of All Too Well and the gripping short film that accompanied the song, which features the dynamic performances of actors Sadie Sink (Stranger Things) and Dylan O'Brien (Maze Runner).
Released nearly a decade ago, the song received widespread popularity thanks to its painful relatability. As if Taylor's heartbreak were our own, the lyrics mirrored the reality of most modern day relationships, and the aftermath of a breakup where one is left haunted by the precious moments, while trying to forget them. Reception to the short film was no different, as millions of fans eagerly consumed the much-awaited MV on the first day of its release.
As for casual listeners out there who've yet to press play on the video, you may be wondering, is All Too Well really worth your 10 minutes, and then some? Read through our review and see for yourself.
ADVERTISEMENT - CONTINUE READING BELOW
What I liked about it
The actors' stellar and convincing performances
The short film focuses heavily on the relationship between the couple portrayed by Sadie and Dylan, whose performances in this music video leave a lasting effect on viewers. The magnetic chemistry between the two enabled them to deliver a realistic view on how modern day relationships are, as they go through the bouts of falling in love, discovering each other's flaws, and the unfortunate fall out that most partnerships end up in.
Sadie did a phenomenal job projecting such heavy emotions on the screen, seeing as the story was told from her character's perspective. Dylan also perfectly embodied his role, and their powerful dynamic as a couple was further exemplified in a particular scene where exchanges between the two revealed the ugly truth marring their relationship—they couldn't communicate well and refused to really stop and listen to one another. This may cause discomfort for some viewers, but it's the sad truth that many people, sometimes even unknowingly, endure.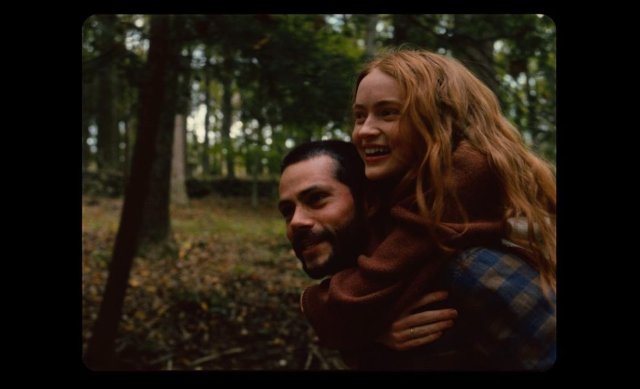 The clever use of seasons and colors
Though Sadie and Dylan's performances truly brought the story to life, it wouldn't have been complete without the film's surrounding elements. The clever use of seasons throughout the scenes reflects the changes that took place within their relationship. The visuals started off on a warm and comforting note, as autumn introduced their blossoming romance, before suddenly shifting to a cold atmosphere brought about by winter, as the couple's relationship slowly came to an end.
ADVERTISEMENT - CONTINUE READING BELOW
When watching the happy and romantic scenes between the pair, you'll notice the warm light and vibrant colors surrounding them, indicative of the happiness felt in that moment. However, in times where Sadie and Dylan's characters were faced with troubles, the lighting turns blue, adding a colder effect to aptly heartbreaking scenes.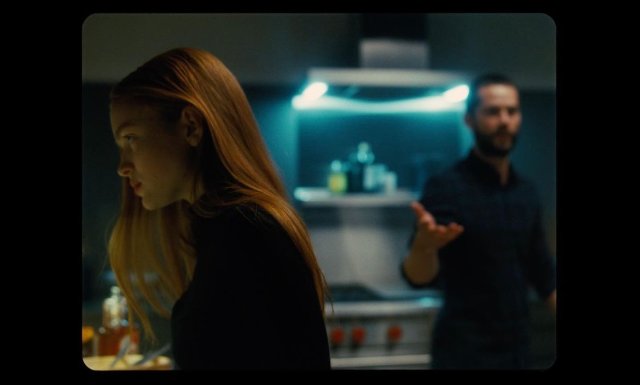 ADVERTISEMENT - CONTINUE READING BELOW
Shades of red and blue were also used in significant details throughout the short. Red, in this sense, might literally be referencing the album in which this song is part of. However, seeing as Taylor is big on hiding easter eggs, it wouldn't be a coincidence if there were more to the story. The color red symbolizes love, passion and even anger, and this color was prevalent throughout the film, as particularly seen on objects such as the scarf, the typewriter, the mug Sadie was holding in between her scene with Dylan and her dad, and even the lipstick Sadie wears.
The blue cake on her 21st birthday might be correlated with the sadness of not having her significant other attend the event. Additionally, the blue cover of the novel future 'Her' wrote could be reflective of the melancholic remnants of what was once a beautiful story, that she remembers "all too well."
ADVERTISEMENT - CONTINUE READING BELOW
The story may well be a shared experience
When it comes to love, people come together to share stories of happiness and grief. One can easily identify with the characters in the film, whether it be in the simple gesture of holding hands with your significant other while on a drive out, or in the way Sadie broke down on her bed, while trying to soothe her chest from the pain of heartache. These familiar, little details littered in the story might be nostalgic for many viewers, leading them to go deep into their own past memories.
ADVERTISEMENT - CONTINUE READING BELOW
The full circle ending
In the process of getting over a breakup, or any type of loss, there's a period of denial where most of us have to grapple with. It's almost as if time won't fly, and you're paralyzed by it—pun intended. However, time always provides us the tools to cope and move forward, as we're given the choice to make use of the lessons learned from past heartaches.
The story ends in a full circle moment, where the older 'Her' comes out with a novel, presumably detailing her experiences from her relationship with 'Him.' This somewhat mirrors Taylor's own coping mechanism, writing about both her happiness and pain, as she shares these stories in the form of singles and albums. Much like the protagonist in the short film, Taylor continues to show her audiences the importance of resilience in every setback, and how our past could serve as wisdom, not just for ourselves, but other people who might need it as well.
ADVERTISEMENT - CONTINUE READING BELOW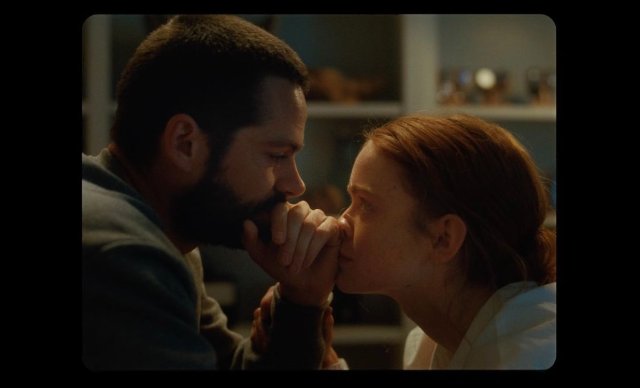 What I didn't like about it
It's an impressive feat on its own, but Taylor Swift's directorial debut wasn't exactly perfect, especially when it came to certain elements in the narrative that either felt forced or got too out of hand.
In the kitchen scene, where Sadie and Dylan's characters engage in a heated argument, some of the lines delivered felt redundant. Though it was revealed in a television interview that the particular moment was improvised, there should have been some sense of direction as to where the argument would lead to, as the scene eventually dragged on for too long.
ADVERTISEMENT - CONTINUE READING BELOW
Additionally, the presence of the infamous red scarf in this project takes a questionable turn when it was once again highlighted in the film's last seconds. The over-emphasis of this otherwise symbolic item diminishes the redeeming ending Sadie's character deserved, bringing focus onto her past, instead of allowing 'Her' to move forward and bask in the art she made out of her experience.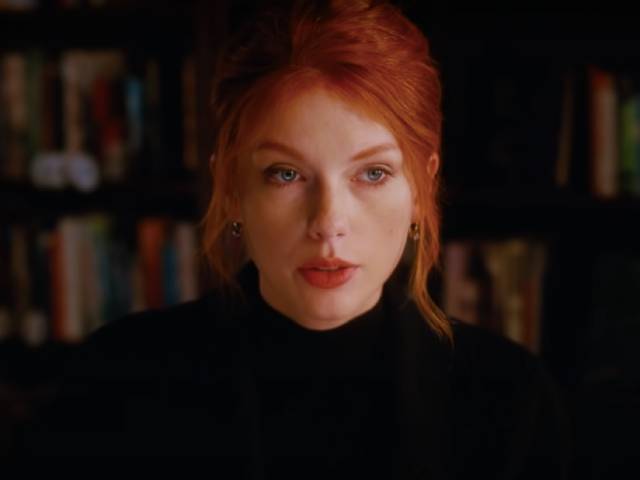 ADVERTISEMENT - CONTINUE READING BELOW
Should You Watch It?
All Too Well is a beautiful short film that effectively depicts the heartbreaking motions of falling in and out of love. Whether or not you've been in the same situation, this is definitely something you should add to your YouTube watch list. Not only does this film teach you about the risks that come with opening your heart to another person, but it also gives importance to the resilience needed when it comes to picking yourself up and moving forward.
Preview is now on Quento! Click here to download the app for iOS and Android and enjoy more articles and videos from Preview and your favorite websites!
Related Stories from Preview.ph



Hey, Preview readers! Follow us on Facebook, Instagram, YouTube, Tiktok, and Twitter to stay up to speed on all things trendy and creative. We'll curate the most stylish feed for you!