If you're here right now, then chances are, much like everyone else on social media, the ending of the Korean film Sweet and Sour left you lost and confused, too. Fret not, because we're here to break it all down for you.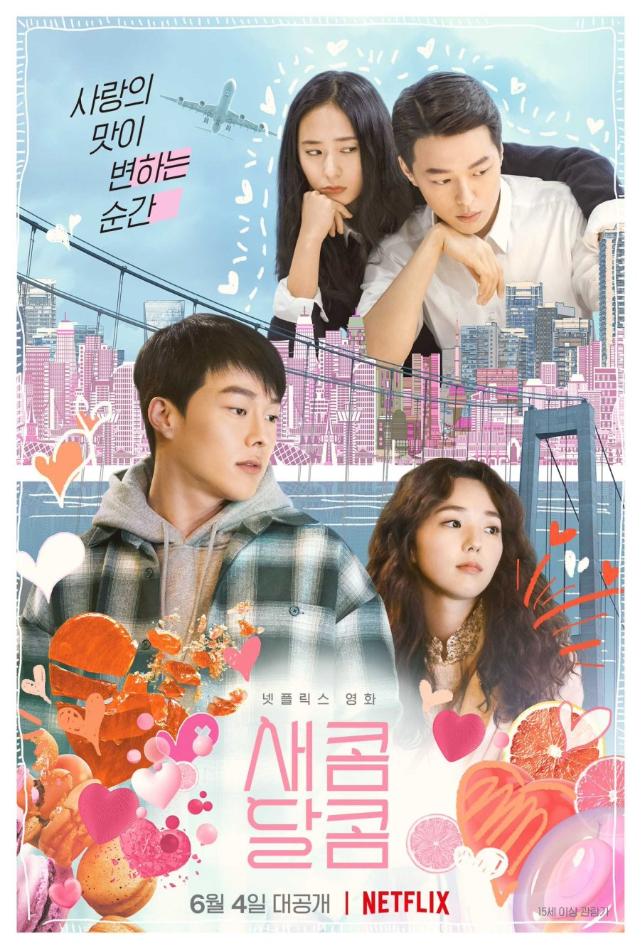 The "Sweet and Sour" Ending Explained
To recap: After failing to secure a permanent position at the company he worked in, Jang Hyuk (Jang Ki Yong) also realizes that he still loves Da-eun, (Chae Soo Bin) and runs to the airport to reconcile with her, leaving Bo-yeong (Krystal Jung) at the company party. Once he gets there though, he collides with the Jang-hyuk who we first met at the start of the film—a.k.a. the one suffering from jaundice and hepatitis—and who we're made to believe was the Jang Hyuk of the past before his dramatic weight loss.
ADVERTISEMENT - CONTINUE READING BELOW
So, what exactly happened here? Did Jang Hyuk suddenly find himself in a time loop? Is there some sort of time traveling involved? Nope, the answer's actually much more simple than that.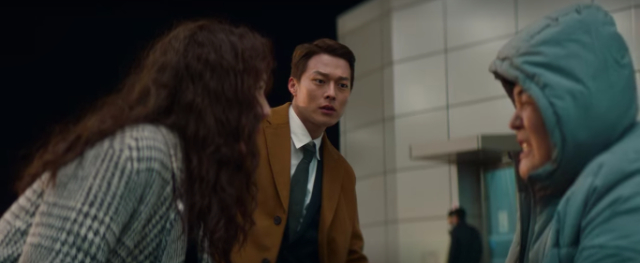 As it turns out, they're two completely different people. While the film sets viewers up to believe that the story moves in a chronological order, the first hint differentiating the two Jang Hyuks was actually given at the start of the movie.
ADVERTISEMENT - CONTINUE READING BELOW
Recommended Videos
Sweet and Sour opens with a half-conscious Lee Jang-hyuk (his full name) being rushed to the emergency room, before a title card that says, "New Sneakers" flashes on the screen. We soon realize that the "sneakers" in question are the gift Da-eun gave him at the airport before their trip to Jeju. In the aforementioned scene, he puts them on, promises to slim down, and starts jogging to the opposite direction. During this, the story flashes back to Jang Ki Yong's Jang Hyuk, who's also out on a run while wearing the same pair of sneakers, albeit already worn out, which could explain everyone's confusion. That said, this time around another title card that reads, "Old Sneakers" pops up onscreen, which, as we know now, was actually meant to tag this Jang Hyuk as Da-eun's old boy friend, and not the state of his beat up shoes.
ADVERTISEMENT - CONTINUE READING BELOW
As you probably already guessed, all the events between Da-eun and Lee Jang-hyuk (Lee Woo Je) at the start of Sweet and Sour happened simultaneously while her relationship with Jang Hyuk was falling apart. In particular, her behavior towards Lee Jang-hyuk completely changes after she finds out that she's pregnant with Jang Hyuk's child, resulting in the growth of their friendship. At the hospital, Da-eun quits smoking, starts sleeping beside Lee Jang-hyuk on his bed at night due to fatigue, and even develops a voracious appetite that leads Lee Jang-hyuk to offer her his meals.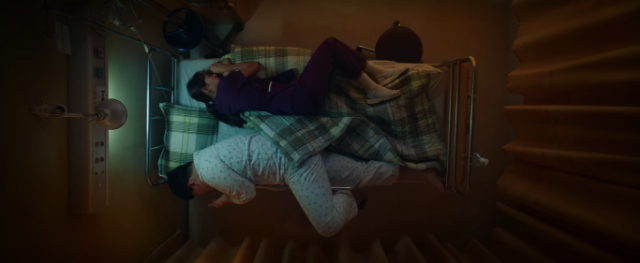 ADVERTISEMENT - CONTINUE READING BELOW
We're sure you get the point already, but here are a few more indicators setting apart the two Jang Hyuks, in case you want to re-watch the film:
1. Da-eun is unusually deeply moved when Lee Jang-hyuk changes the light bulb at her apartment for her. Presumably because Jang Hyuk neglected the same task, seeing as he was always too tired from work whenever he got home.
2. Upon getting acquainted with Da-eun, Lee Jang-hyuk notices the silver ring she's wearing on her fourth finger. Later on, during a date after he got discharged, Lee Jang-hyuk points out that Da Eun's ring is gone. Although she tells him that she lost it, in truth, she actually mailed the ring back to Jang Hyuk, explaining the package he received at the office near the end of the movie.
3. On a different date with Lee Jang-hyuk, a macaron vendor recognizes Da-eun to be a customer who he'd already met a few weeks ago. That's because Da-eun went to the same market with Jang Hyuk when they were still together, just moments before their big fight in the car after he mistakenly calls her by Bo-yeong's name.
ADVERTISEMENT - CONTINUE READING BELOW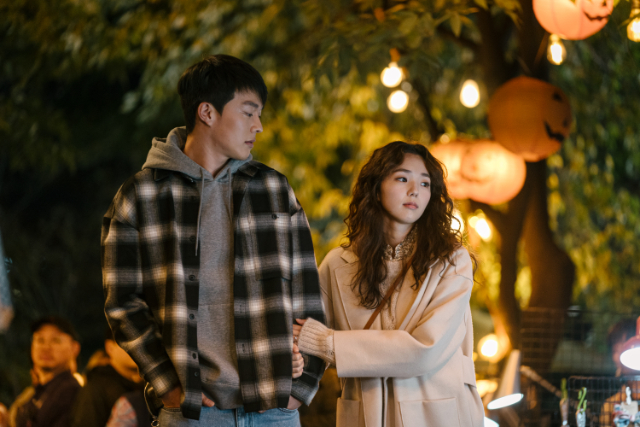 4. When Jang Hyuk starts dating Bo-yeong, he tells Da-eun that she can still go on their previously planned Jeju trip with someone else. Da-eun then invites Lee Jang-hyuk, at the pretext of receiving the trip package from a "friend."
5. After the two Jang Hyuks run into each other at the airport, Da-eun helps Lee Jang-hyuk, while choosing to completely ignore her ex-boyfriend. To save face, a pitiful Jang Hyuk rushes back to his company party and impulsively gives the ring to Bo-yeong, instead. She rejects her, of course, stating that she's not ready for that kind of relationship yet. Considering Bo-yeong also plans to leave the country soon, it's safe to say that Jang Hyuk ends up with no one by the end of the film.
ADVERTISEMENT - CONTINUE READING BELOW
You can now stream Sweet and Sour on Netflix.
Preview is now on Quento! Click here to download the app for iOS and Android and enjoy more articles and videos from Preview and your favorite websites!
Related Stories from Preview.ph
Hey, Preview readers! Follow us on Facebook, Instagram, YouTube, Tiktok, and Twitter to stay up to speed on all things trendy and creative. We'll curate the most stylish feed for you!