Suicide Squad is a refreshing take on the comic book adaptations we've seen over the past years. The thought of having bad guys pull through at the end of the day is fairly new but the movie is so bad even the villains couldn't save it.
The DC Universe needed a pick-up from the flop that was Batman v Superman, and Suicide Squad seemed like the opportunity for the crucial comeback. While the film was hyped up and initially looked promising in its teasers, on the big screen, it landed with a big thud of disappointment and overlooked potential.
Coming from a strong though disjointed start, Suicide Squad was able to set up the premise of the film perfectly. But once assembled, the squad seemed to have tripped over itself. It took a while before the narrative became clear for the audience and fell apart as it progressed and ended hurriedly.
ADVERTISEMENT - CONTINUE READING BELOW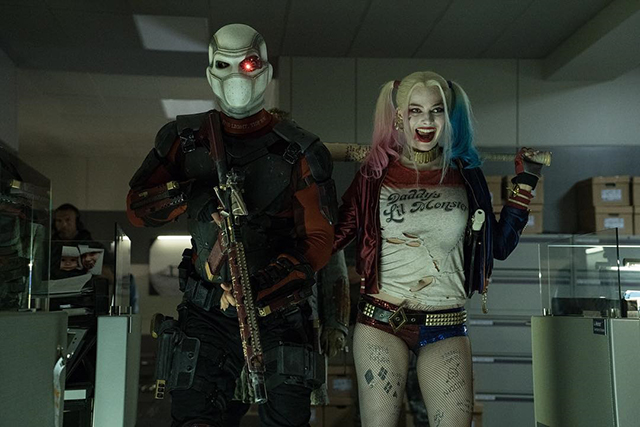 Despite its star-studded cast, it falls flat because of forgettable characters. Think about it this way: Suicide Squad is the flipside of The Avengers franchise. We've spent years invested in the Marvel characters not just because they are superheroes but because we understand them, we get where they're coming from, and we know exactly why they act the way they do. This was made possible because of their individual origin films that eventually diverged into The Avengers.
CONTINUE READING BELOW
Recommended Videos
Meanwhile, in Suicide Squad, we're given a chaotic mashup of supervillains we're supposed to already love. But the idea of caring about the bad guys became bleaker as the film developed. There were so many being introduced at once given only little air time. Will Smith's Deadshot and Margot Robbie's Harley Quinn had the most exposure but it still wasn't enough to fully appreciate their characters.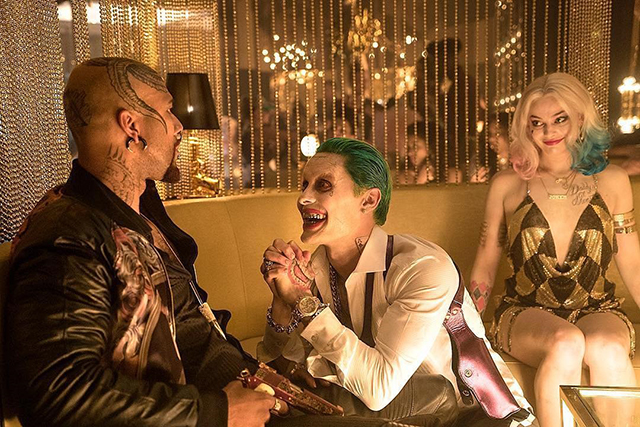 ADVERTISEMENT - CONTINUE READING BELOW
This plot hole was aggravated by the fact that a third of the movie is nothing but gun fights. It would've been fun to watch if it were a war or an action movie. These are "meta-humans" who are talented despite being evil, but sadly, their abilities weren't fully recognized here. Jared Leto as The Joker didn't help either considering his story line, despite being intertwined with Harley's, seemed incoherent with the whole film itself.
Adding to the already messy plot and underdeveloped characters is the film's music score. It covered just about every genre–classic, rap, pop–only to be used in the most literal sense. Quick to change in each scene, they made individually good songs from Kanye West, K7, and Skrillex bad together.
Perhaps the only redeeming but obscure strength of the film is the murky portrayal of girl power ignoring the objectification and highly sexualized scenes of Harley Quinn. Looking at Harley though, she's a strong woman in her own right. Look at Viola Davis' character Amanda Weller, a ruthless agent can manipulate you to be on her side one moment and then give you reasons to be totally suspicious of her on the next. Don't forget about the ambitious Enchantress as well who knows what she wants and gets it. There's also Katana, a sword-wielding chick who's not afraid to use force if you step out of line.
ADVERTISEMENT - CONTINUE READING BELOW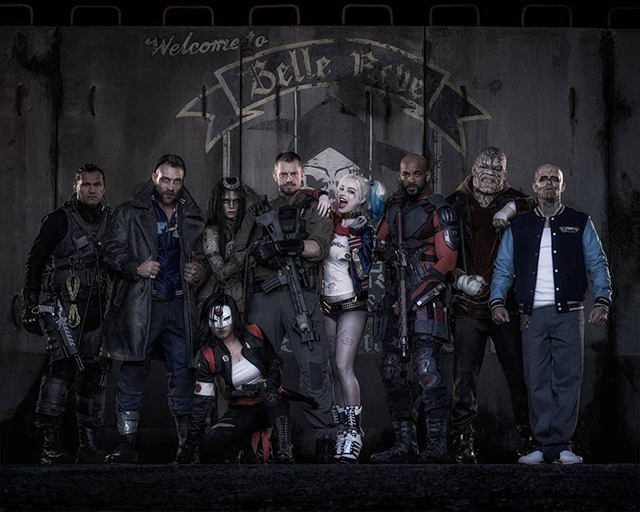 Maybe Director David Ayer intended for the film to be as incoherent and disjointed as it was. After all, we're dealing with erratic and unpredictable villains out of captivity after so long. If only he used more grit and depth that he's known for as a director, he could have salvaged the film.
ADVERTISEMENT - CONTINUE READING BELOW
The final verdict: Suicide Squad is a shy start into the world of villains but a good jump off point for DC's upcoming characters who appeared in cameos–Ezra Miller as The Flash and Ben Affleck as the new Batman.
Main image from suicidesquad.com.
Photos from suicidesquad.com and @suicidesquadmovie on Instagram.
Related Stories from Preview.ph
Hey, Preview readers! Follow us on Facebook, Instagram, YouTube, Tiktok, and Twitter to stay up to speed on all things trendy and creative. We'll curate the most stylish feed for you!