The '80s is back in a big way on Netflix this month as Stranger Things returns for its third season. Set in the summer of 1985, the new season is looking more colorful and less dark and dreary as compared to its predecessors if we're to base it on the official trailer. But don't be fooled, nothing is ever as it seems in this world created by The Duffer Brothers.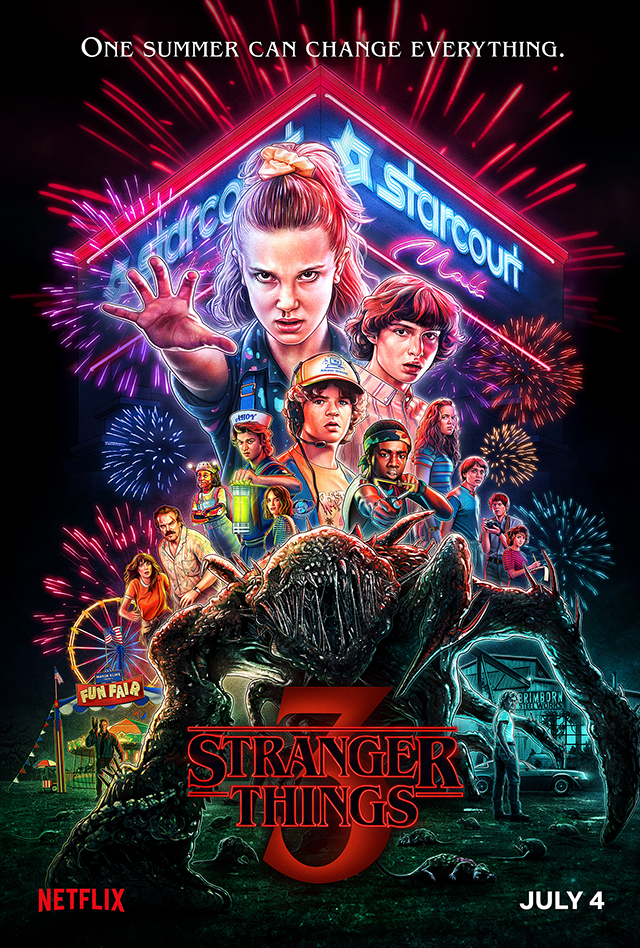 ADVERTISEMENT - CONTINUE READING BELOW
A year has passed since the last season (most probably because the kids in the cast are growing up way too fast), and the humble town of Hawkins is facing a new enemy: modernization. A Starcourt Mall has opened and is killing the small downtown shops—one of them being the small grocery store Joyce Byers (Winona Ryder) works at. Chief Jim Hopper (David Harbour) is experiencing a second fatherhood after adopting Eleven (Millie Bobby Brown), who's now legally known as Jane Hopper, while trying to balance the unrest the people feel towards their mayor Larry Kline (Cary Elwes). Meanwhile, our demogorgon-busting gang are now teenagers on a hormonal high. Mike (Finn Wolfhard) and El are now dating, so are Lucas (Caleb McLaughlin) and Max (Sadie Sink), and even Dustin (Gaten Matarazzo) is seeing a girl he met at summer science camp. Somehow, Will is lost in all of this, feeling left out and wishing things to be the way they were before their teen years. But something is coming back, and it's from the Upside Down. An ominous threat appears from everyone's favorite alternative dimension that plans to infest Hawkins yet again—and it's taking on a form unlike anything they've previously encountered.
ADVERTISEMENT - CONTINUE READING BELOW
Recommended Videos
So is Stranger Things 3 worth streaming as it's hyped up to be? Whether you're a fan or simply a curious binge-watcher, read our spoiler-free review below to find out!
What I Liked About It
The characters are growing up, and it feels like you're growing with them.
There's no denying that the main cast of kids—Mike, Dustin, Will, Lucas, Eleven, and now Max—are as well-loved as they are well-acted. It's great to see the gang again, and it's intriguing to find out where the Duffer Brothers plan to take their characters. Especially Will, who's still as mysterious as he is in season two. Something is brewing within him and it's that part of the story that's definitely worth watching.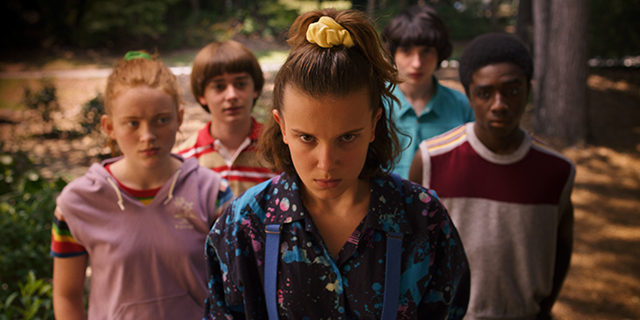 ADVERTISEMENT - CONTINUE READING BELOW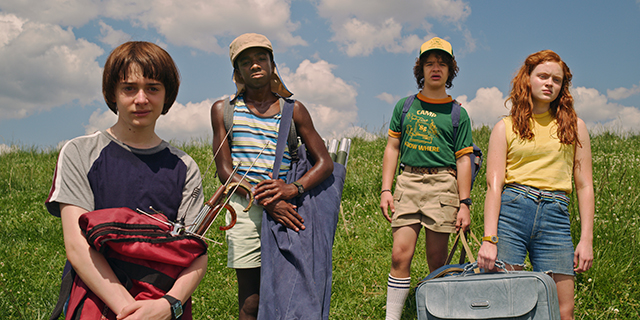 Nancy and Jonathan's story arc keeps things interesting.
These two characters have always been kept in the dark, but this season might give them the chance to shine a little bit more. Since both characters work for the local newspaper—Nancy being an aspiring reporter/writer and Jonathan a photographer—they're two of the first people to notice the "strange things" going on in town.
ADVERTISEMENT - CONTINUE READING BELOW
Whenever the story shifts to them, the series feels more like a mystery/crime TV show and it's actually pretty refreshing for the series. Nancy's arc also introduces a very important sexism dialogue and possibly a strong feminist thrust for her character as the series progresses.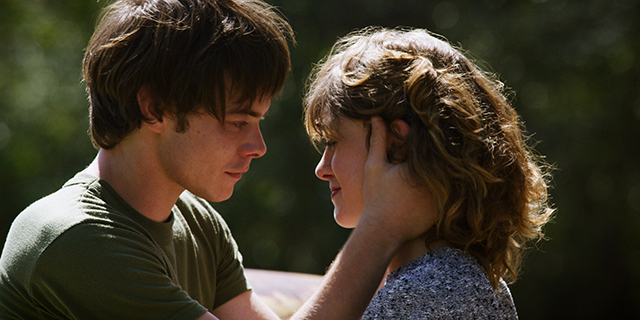 ADVERTISEMENT - CONTINUE READING BELOW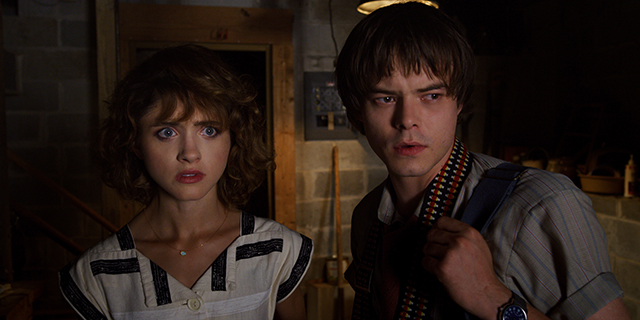 You'll all love Robin!
In case you didn't know, the actress who plays Robin, Maya Hawke, is actually Uma Thurman and Ethan Hawke's daughter! Even though she has Hollywood A-lister parents, Maya is a star in her own right. She's introduced in the series as the new girl: smart and semi-goth chic Robin. A fellow Scoops Ahoy employee alongside the handsome Steve Harrington ( Joe Keery), Robin makes a strong first impression and plays an important role to solving a very important riddle for Dustin and Steve! Her character is a great addition to the series and puts a much-needed young and headstrong female persona into the core cast.
ADVERTISEMENT - CONTINUE READING BELOW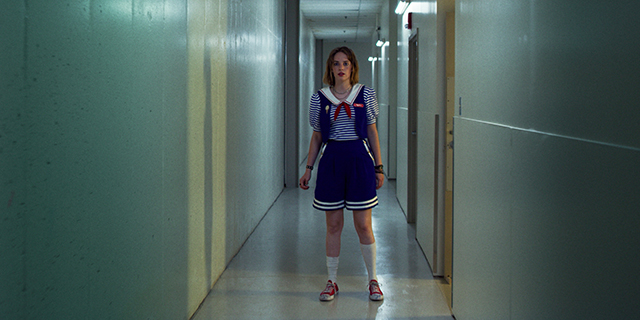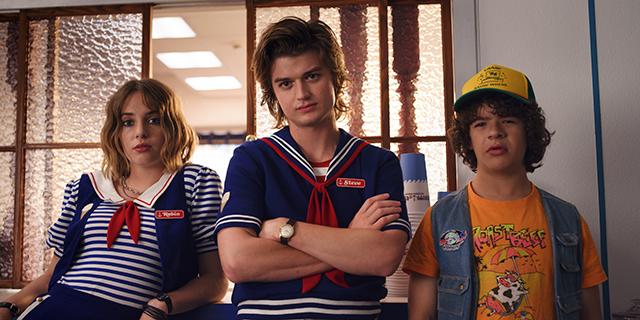 ADVERTISEMENT - CONTINUE READING BELOW
The Duffer Brothers gave the entire series a full-on '80s look with the color-grading and treatment.
The cinematography for this season really brings you back to that Flashdance and Back to the Future era. You'll definitely appreciate the effort they put into the look and feel of this season for it to feel "aged." It's almost as if you're watching a film on VHS!
ADVERTISEMENT - CONTINUE READING BELOW
What I Didn't Like About It
The concept of the Upside Down keeps changing and it's a big problem.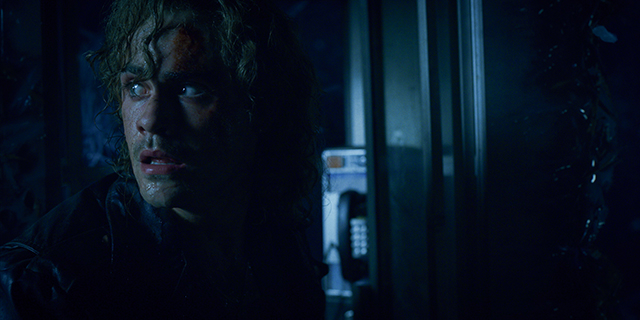 This might be just be nitpicking, but I feel as if the Upside Down is turning out to be a convenient source of conflict that will take any shape or form the writer wills it to be for the show to keep on going. After season two, we thought the Upside Down is this realm filled with monsters that threaten to take over Hawkins, and it took El's superpowers to seal it forever. Now, it's something else yet again, and they're bringing back a swept-under-the-rug detail from season one to connect certain plot points together for it to make sense.
ADVERTISEMENT - CONTINUE READING BELOW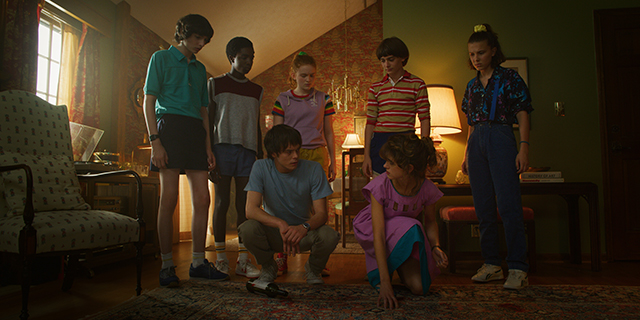 I love Stranger Things and I'm always amazed how The Duffer Brothers keep you at the edge of your seat one episode after another, but I feel as if the show needs to move on from the Upside Down to explore "stranger things" of a different nature. The beauty of this series is that it's so good and almost perfect that you're caught between wanting more and just keeping it as is. You know the saying, you can't have too much of a good thing? I'm worried that they'll keep changing what the Upside Down is to stretch the story until it becomes predictable or repetitive—and who wants that? I, for one, don't want lazy writing to ruin a series you've grown to love so much.
ADVERTISEMENT - CONTINUE READING BELOW
So Should You Watch It?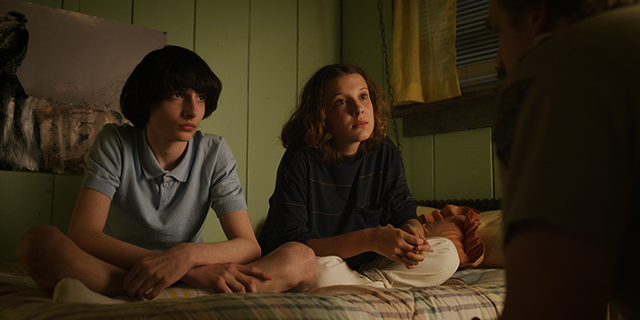 Whether you're a fan or not, I think it's still worth streaming. Although I'm wary where they'll take the story from here, the additional characters and interesting sub-plots will still keep you hooked just like its debut season did. Sadly, however, season three has lost a little bit of the original Stranger Things thrill and mystery, and succeeding seasons will need a fresher entity/force/enemy to veer Hawkins away from a predictable direction.
ADVERTISEMENT - CONTINUE READING BELOW
Stranger Things 3 premieres on Netflix on July 4.
Hey, Preview readers! Follow us on Facebook, Instagram, YouTube, Tiktok, and Twitter to stay up to speed on all things trendy and creative. We'll curate the most stylish feed for you!