Stop Kiss revolves around the blossoming love story between Sara and Callie, two strangers, turned friends, who are soon unable to deny their attraction towards each other. Set in a non-linear timeline, the narrative watches the two fall in love for the first time, paralleled alongside the tedious events that play out after they're brutally assaulted after sharing their first kiss.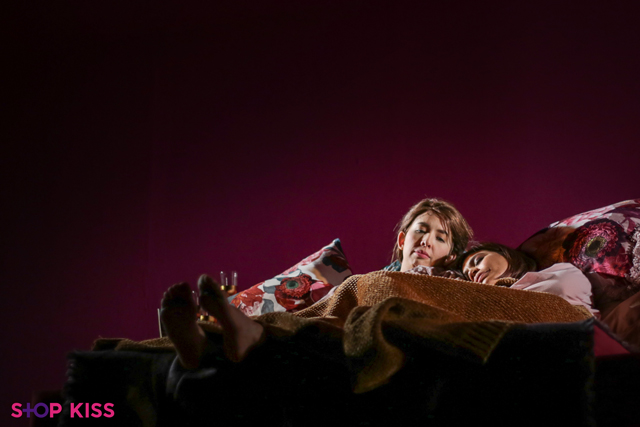 ADVERTISEMENT - CONTINUE READING BELOW
So is this play worth your time? Read up on our review and find out for yourselves!
What I Liked About It
The lead actresses are phenomenal.
There's a vibrant energy that envelopes the room whenever Missy Maramara and Jenny Jamora step onstage together. Their chemistry is palpable, their tension magnetic, and the way they play at two women navigating the nervous yet exciting feeling of being attracted to one another for the first time feels all too real. Jenny is endearing as the eccentric and empathic school-teacher Sara. Her nearly childlike gusto fills the bare set with an infective positive energy, it's hard not to get swept up into her light. Missy, on the other hand, works wonders for a whole two hours. Her character Callie is present for almost the entire story while it alternates from the past to the present. The role quite literally demands of the actress to constantly jump from a distressful breakdown in one scene, to a laughing ball of energy not five seconds later, and Missy pulls it off so effortlessly it's like watching a movie play out onstage. To call her dynamic performance impressive is an understatement. She might just steal your whole heart.
ADVERTISEMENT - CONTINUE READING BELOW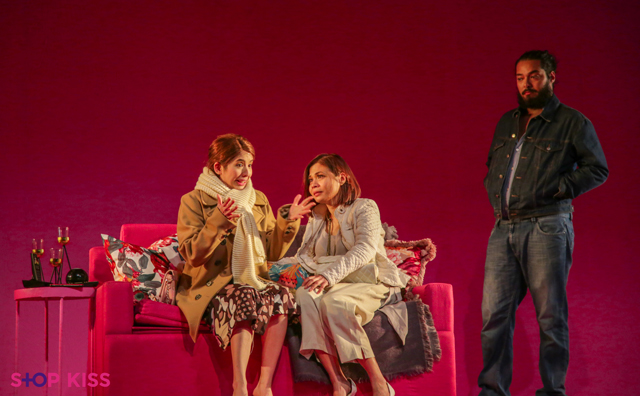 The set transitions are seamless.
The play alternates between two narratives cut between the events before the mentioned hate crime in the story, and the events after, which equates to about 23 scenes in total. You can imagine the gruelling amount of back-and-forth set transitions involved in quickly getting from one scene to the next without there being awkward dead air. Just figuring out the logistics of that is mind boggling enough, but director and set-designer Ed Lacson Jr. somehow found a seemingly simple yet brilliant way to make it work, allowing the set and actors to seamlessly transition from scenes behind a giant moving wall. Seeing it play out in person almost feels like magic.
ADVERTISEMENT - CONTINUE READING BELOW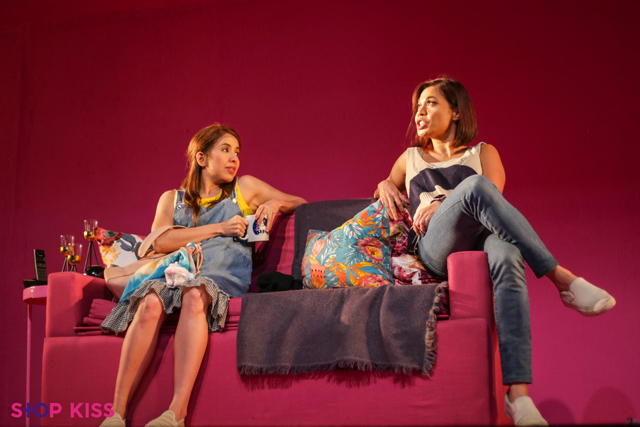 The premise of the play itself is timely.
The staging of the play coincidentally comes just a month after the news of a lesbian couple's beating in London went viral on social media. First written in 1998 by Diana Son, it's disconcerting to find out that the story remains wholly relevant 21 years later. It proves that although we've taken big strides to accepting the LGBT community, the battle against bigotry and homophobia remains a real, often-times life-threteaning struggle for the rest of the world, including our own country. It's plays like this that uncover the truth of the matter: that we're not as accepting of the LGBT community as we often boast to be. Because, newsflash: mere "tolerance" isn't and will never be good enough. The question then stands, what are we willing to do about it?
ADVERTISEMENT - CONTINUE READING BELOW
It leaves you hopeful for more.
Spoiler alert: Unlike most queer media in pop culture, thanfully Stop Kiss doesn't end with one of the queer characters dying. No stray bullets here! Despite that half the narrative takes off from a visceral and violent hate crime, the ending is hopeful. It leaves you with a warm yet powerful feeling that, beyond hateful words spewn by bigots on T.V., or deliberate acts of violence, there is a future working to be better. After all, Stop Kiss ultimately proves that love does indeed win in the end.
ADVERTISEMENT - CONTINUE READING BELOW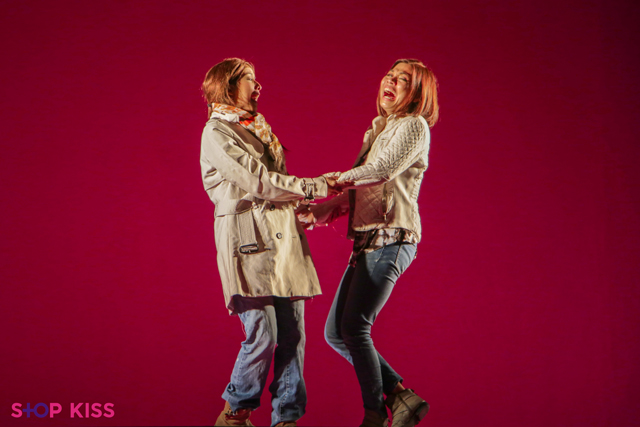 What I Didn't Like About It
With mindblowing acting, a tender and timely story, and pure stage magic, honestly, what's not to love?
So Should You Watch It?
Relevant and powerful, Stop Kiss deserves to be seen and heard by just about anyone looking for a moving experience to drive them to be and do better, especially when it comes to fighting for love and equality everywhere. Our verdict? Do something good with your life and catch one of its limited eight shows now!
ADVERTISEMENT - CONTINUE READING BELOW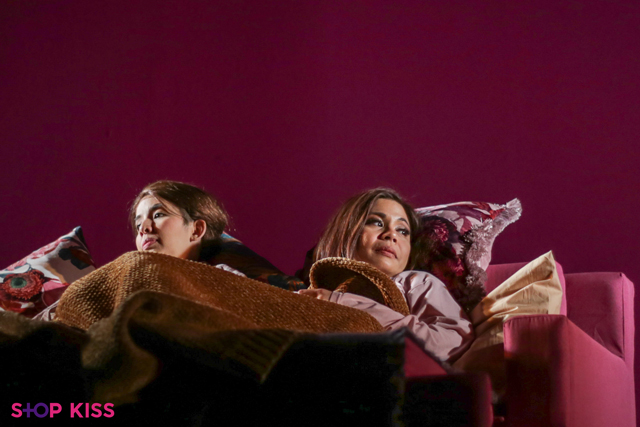 Stop Kiss is running for a limited eight times only from July 12 to 14, and July 19 to 21 at the Power Mac Center Spotlight in Circuit Makati. Click here for tickets and additional info!