The epic Skywalker saga comes to a close (or does it?) with Star Wars: The Rise of Skywalker. We were in for a galactic ride—and we're not sure if we'd want to go through it again, to be honest. Directed by JJ Abrams (The Force Awakens), the final installment of this latest trilogy concludes the story of Jedi-in-training Rey (Daisy Ridley) and estranged Sith-aspirant Kylo Ren (Adam Driver), while the rebel alliance sets up for a battle against an old sinister evil that once ruled the galaxy. Everyone from the first two films reprises their roles: Oscar Isaac as Poe Dameron, John Boyega as Finn—even Carrie Fisher as General Leia through hyper realistic CGI!
Since we don't want to ruin the fun (or impending disappointment), we'll keep this intro short but sweet. But to put it bluntly, the movie is all sorts of bad. As to why exactly, scroll down to read our spoiler-free review below.
ADVERTISEMENT - CONTINUE READING BELOW
What I Liked About It
It was entertaining... to some extent.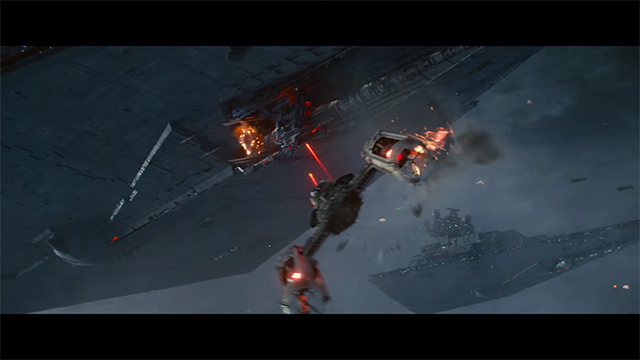 Unlike JJ Abrams' first foray into Star Wars, Rise of Skywalker is, at the very least, entertaining. The tie fighter and X-wing battle sequences are fun to watch on screen, and this might be JJ's strength when it comes to helming Star Wars movies.
My complaint with The Force Awakens was the lack of originality—it was basically the first trilogy rehashed and reworked with new characters to fool everyone to thinking it's "fresh" but still maintaining the fans' lust for nostalgia. For this film, there are a lot of surprises; albeit questionable, they were not as predictable.
You'd want to stay for Emperor Palpatine and C-3PO.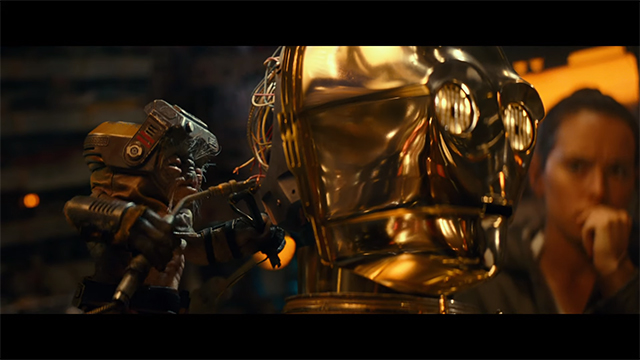 ADVERTISEMENT - CONTINUE READING BELOW
Ian McDiarmid relishes playing Darth Sidious and he owns every moment he has on screen. The reverence is there and the commitment to playing a character who loves theatrics. He was believable and still as formidable.
This might also be 3PO's best film, and he's a vital part of the story. His jokes also land most of the time and he's finally not just that "annoying droid."
What I Didn't Like About It
The plot is a mess.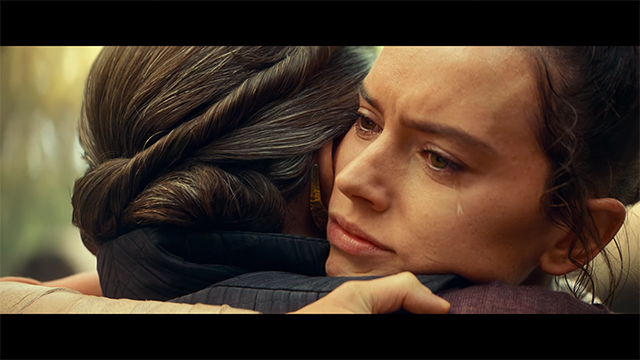 ADVERTISEMENT - CONTINUE READING BELOW
There was a conscious attempt here to create a "Luke, I am your father" type of twist or reveal, but it fell so flat to the point that it was laughable. This movie wanted a huge jaw-dropping moment like that to happen so badly that it failed before it even got there.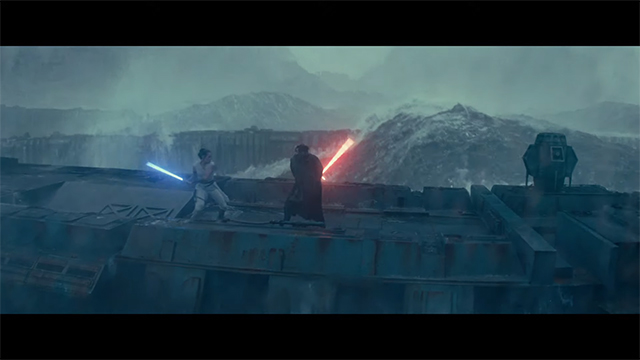 ADVERTISEMENT - CONTINUE READING BELOW
The Star Wars lore is so rich. You can look to the now-debunked Pre-Disney Extended Universe novels for storyline ideas or binge the critically acclaimed animated Clone Wars series for a bit of insight—or simply rewatch the first six films to know how things are done in the galaxy far, far away! In Rise of Skywalker, it felt like the director and writer just went on to do what they wanted without honoring all the movies and stories that came before it. At the end of the film, you'd wish none of these were "canon," because how can they be?
The direction is sloppy and felt rushed.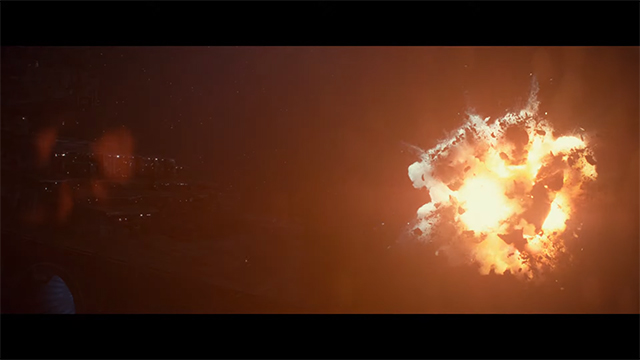 ADVERTISEMENT - CONTINUE READING BELOW
Each scene felt like going through a grocery checklist of plot points. Hyperspace? Check. Explosions? Check. A character shows up from the original trilogy to stir feelings of sentimentality? Check.
You end up not caring for the characters when the film climaxes because the story flew by in such blitzkrieg fashion.
Rey has no growth.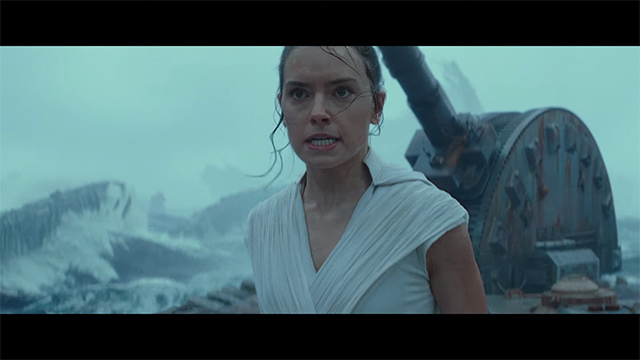 ADVERTISEMENT - CONTINUE READING BELOW
Let's talk about Rey—not just one thing about her but her character in general. Hurray for a strong female lead in Star Wars! But didn't we have Princess Leia and Padme Amidala, too? What makes Rey different? Probably her non-existent character development since Episode VII. Even Kylo Ren has had more growth in this movie than expected. Sadly, Rey is that special snowflake we end up not empathizing with as the credits start to roll in. Even her "surprising" backstory can't save this monotonous heroine.
We didn't learn anything new about the Star Wars universe 30 years later.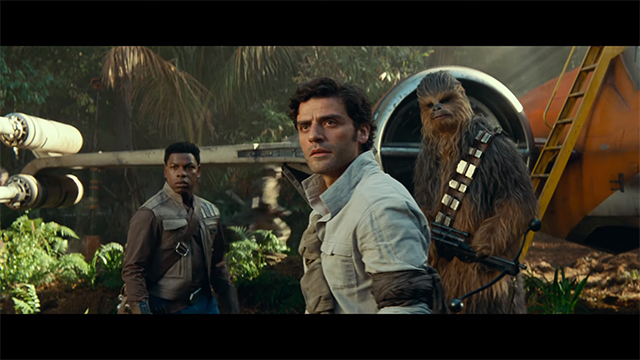 ADVERTISEMENT - CONTINUE READING BELOW
It's same old same old post-Vader, post-Luke the Jedi Master, and post-Rebellion. By Rise of Skywalker, the story of a small rebel fleet against a massive fascist armada sounds old, repetitive, and reeks of laziness (writing-wise) rather than nostalgia. We know nothing about the state of the galaxy, the republic, or why there STILL is a war in the first place?! But as they say, less talk less mistake. What we don't know won't hurt us. Sadly, what we also don't know makes us not give a damn.
So Should You Watch It?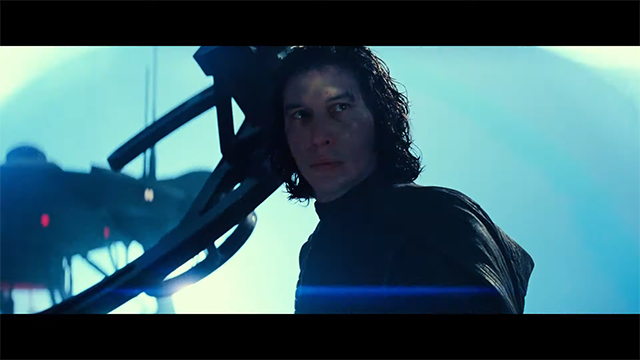 ADVERTISEMENT - CONTINUE READING BELOW
I was one of the very few fans that hated The Force Awakens when it came out because the story was nothing new and it was a lousy set-up for a trilogy. It's safe to say, since then, that the Disney-led Star Wars franchise was bound to end badly. Having said that, the bar is set pretty low for this story.
But if you want to know how Rey and Kylo Ren's arcs end, why not? It's still kind of fun! Word of advice: Don't care too much. You won't need to or want to anyway.
Related Stories from Preview.ph
Hey, Preview readers! Follow us on Facebook, Instagram, YouTube, Tiktok, and Twitter to stay up to speed on all things trendy and creative. We'll curate the most stylish feed for you!