After having recently churned out a few successful rom-coms like Set It Up and To All the Boys I've Loved Before, Netflix is once again trying to imprint their mark on the genre with their latest release, Someone Great. A break-up film starring Gina Rodriguez, Brittany Snow, and DeWanda Wise, the girl's trip movie happens in a span of one day, as a freshly heartbroken 29-year old drags her two best friends around New York City in the hopes of forgetting about the untimely demise of her nine-year relationship. Has the streaming service managed to stir up yet another pop-culture favorite with their original film? Read up on our review and decide for yourself.
What I liked about it
It tickles your funny bone.
There's a scene, three minutes into the movie, where a sobbing and heartbroken Gina Rodriguez engages in a ridiculous back-and-forth with a random stranger by the train tracks. They start spewing out random, sometimes explicit, compliments to gas each other up. It's exactly how you'd imagine your drunk and emotionally unhinged girl friends would act at a college party, made all the more funny by the fact that the two characters seem to be nearing their 30's. Although while the rest of the movie unfortunately loses the energy that this one minute scene manages to elicit, it definitely sets you up for the kind of easy comedy Someone Great builds on: quick-witted, half-drunk, half-drugged up banter that make for refreshing buffers in-between its emotional, and at times, cheesy moments.
ADVERTISEMENT - CONTINUE READING BELOW
CONTINUE READING BELOW
Recommended Videos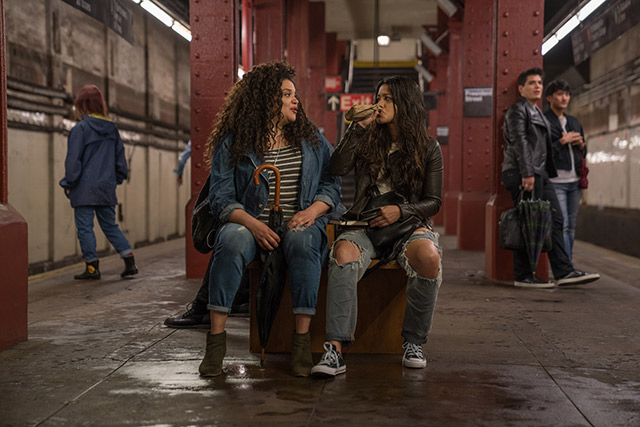 It has a kick-ass female ensemble.
While Gina's Jenny Young and her ex-boyfriend take up half of the screen time, her two best friends aren't just written in as the measly sidekicks. Beyond the cliche good-cop, bad-cop trope that the two play into, Blair (Brittany Snow) and Erin (Dewanda Wise) are also given their own storylines that are actually fleshed out, and which meet fairly satisfying conclusions by the end of the film.
ADVERTISEMENT - CONTINUE READING BELOW
Where Blair is stuck in a dead-end relationship that she refuses to let go of out of fearing the unknown, Erin, on the other hand, avoids committing to her four month 'not-girlfriend' like the plague. Put this trio running away from their individual problems together, and you get a crazy, entertaining escapade around a neon-lit New York City. Additionally, it's definitely refreshing to see an actual cast of three-dimensional females who all outshine their admittedly bland, male counterparts.
PHOTO BY

Courtesy of Netflix

ADVERTISEMENT - CONTINUE READING BELOW
It's a breakup movie through and through.
Spoiler alert: Jenny and her ex don't get back together in the end. Despite the longing stares and romantic flashbacks, this isn't a movie about how love will eventually find its way back to each other. It's one that allows Jenny to wallow in her broken heart, maybe make a few questionable decisions along the way, before she eventually learns to let go. And it's all embarrassingly relatable, too. A special mention goes out to that one scene at a convenience store where Jenny freezes at the corner and finds herself somberly singing along to Dreaming of You as it plays through the store's speakers, until Erin and Blair dramatically join her, karaoke-style.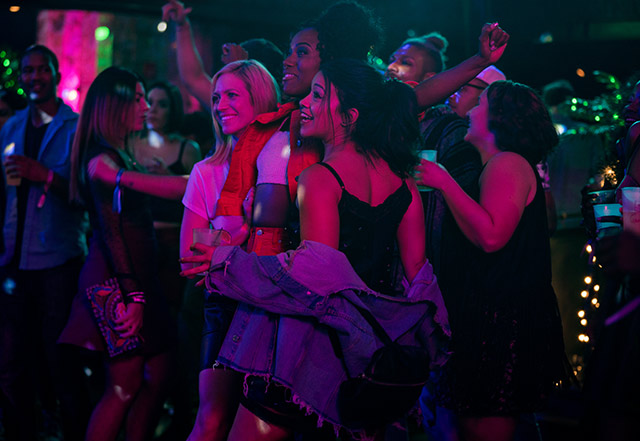 ADVERTISEMENT - CONTINUE READING BELOW
What I didn't like about it
It banks on sentimentality for emotional impact.
There's nothing wrong with emotional moments driven by sentimentality, but when an entire movie rides on its use, literally every other scene, it's difficult not to cringe at Jenny falling into yet another nostalgic flashback, while bathed in a soft Instagram filter no-less. Remember that one scene in That Thing Called Tadhana where Angelica Panganiban rattles off about all the seemingly endless things that could easily remind her of her ex? Imagine that, but drawn out into an hour and 30 minute movie. Eventually, the whole falling into a sad reverie schtick got repetitive and tiring fast, I actually caught myself rolling my eyes an alarming number of times.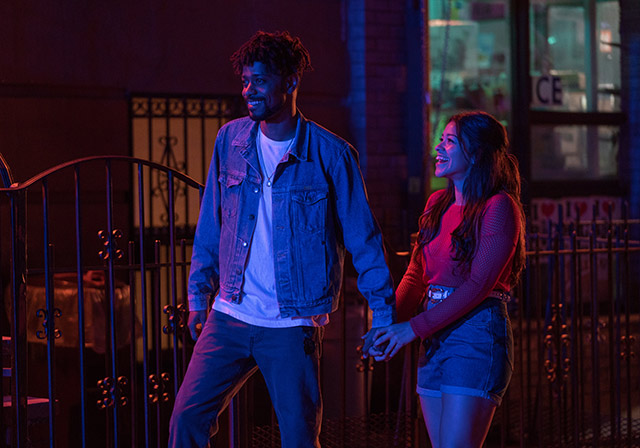 ADVERTISEMENT - CONTINUE READING BELOW
So should you watch it?
If you're looking for a good laugh on a rainy day, Someone Great can provide you with ample entertainment. While it's not exactly a comedic gold-mine that will resonate with the next generations in the years to come, it's an uplifting film, nonetheless—meant for the broken-hearted looking for emotional validation, and the sliver of hope that they'll get out of their rut one day.
Related Stories from Preview.ph