Earlier this month, Snapchat rolled out an ad for a game called Would You Rather that asked users whether they'd prefer slapping Rihanna or punching Chris Brown. Immediately, it was criticized for its crude and insensitive reference to the history of domestic violence between the two musical artists: Brown was constantly abusing Rihanna both verbally and physically, resulting in serious and life-threatening injuries.
ADVERTISEMENT - CONTINUE READING BELOW
The ad began circulating on a weekend, and was promptly pulled by the following Monday—but many are questioning why it was even approved in the first place. In an Instagram story, Rihanna called out the social media platform, calling the situation a "mess" and adding, "You spent money to animate something that would intentionally bring shame to [domestic violence] victims and made a joke of it!"
CONTINUE READING BELOW
Recommended Videos
"This isn't about my personal feelings, 'cause I don't have much of them," the singer wrote. "But all the women, children, and men that have been victims of [domestic violence] in the past and especially the ones who haven't made it out yet… You let us down! Shame on you."
ADVERTISEMENT - CONTINUE READING BELOW
After Rihanna's remarks, the app lost $800 million off its market value and many users, including Chrissy Teigen, have publicly denounced it.
This isn't the first time Snapchat has made misguided and tone-deaf decisions about the content it makes available to its users—it's not even the second or third. It's known for fun and goofy filters that alter the subject's face, from dogs and bunnies to flower crowns and even rainbow vomit. But even filters have the potential to confuse and offend people.
One example is a filter that makes users "prettier" by enhancing or changing certain features, including a thinner face and lighter skin, which could be construed as subscribing to toxic and Eurocentric beauty standards.
In 2016, the app released an "anime-inspired" filter that gave users slanted eyes and buck teeth, very clearly basing such a look, which has been considered yellowface, on antiquated and downright racist Asian stereotypes. Attempts to introduce "diverse" filters have resulted in more yellowface, brownface, and blackface.
ADVERTISEMENT - CONTINUE READING BELOW
In fact, Snapchat has quite the history of constantly allowing the existence of digital blackface despite repeated criticism. They've put out a Bob Marley filter that featured darkened skin and dreadlocks, which constitutes cultural appropriation. Last year, for Women's Day, a filter for civil rights activist Rosa Parks drew flak for darkening skin colors as well.
ADVERTISEMENT - CONTINUE READING BELOW
Meanwhile, another Women's Day filter featured artist Frida Kahlo, who famously embraced her unibrow and facial hair. On Snapchat, people had the chance to have elaborately done-up hair and beautifully thick brows like Kahlo—but they noticed that their skin was lighter, basically whitewashing a Mexican icon who was proud of her heritage and everything it came with.
ADVERTISEMENT - CONTINUE READING BELOW
It doesn't stop with the filters, however. Just this February, Snapchat launched a redesign that shifted the app's focus when it comes to organizing and filtering posts, along with a bunch of distracting and ultimately useless other features. Instead of an interface that divided content between Messages and Stories, the categorization became Friends and Publishers. Clearly, it was meant to boost and promote branded (read: paid-for) content.
The drastic changes proved to be frustrating and alienating for even the most dedicated of Snapchat loyalists. Kylie Jenner expressed her dislike for the redesign in a tweet, lamenting that she no longer opens the app, and Snapchat lost $1 billion in market value around the same time. Either Kylie's that powerful, or other users also hated the update that much.
ADVERTISEMENT - CONTINUE READING BELOW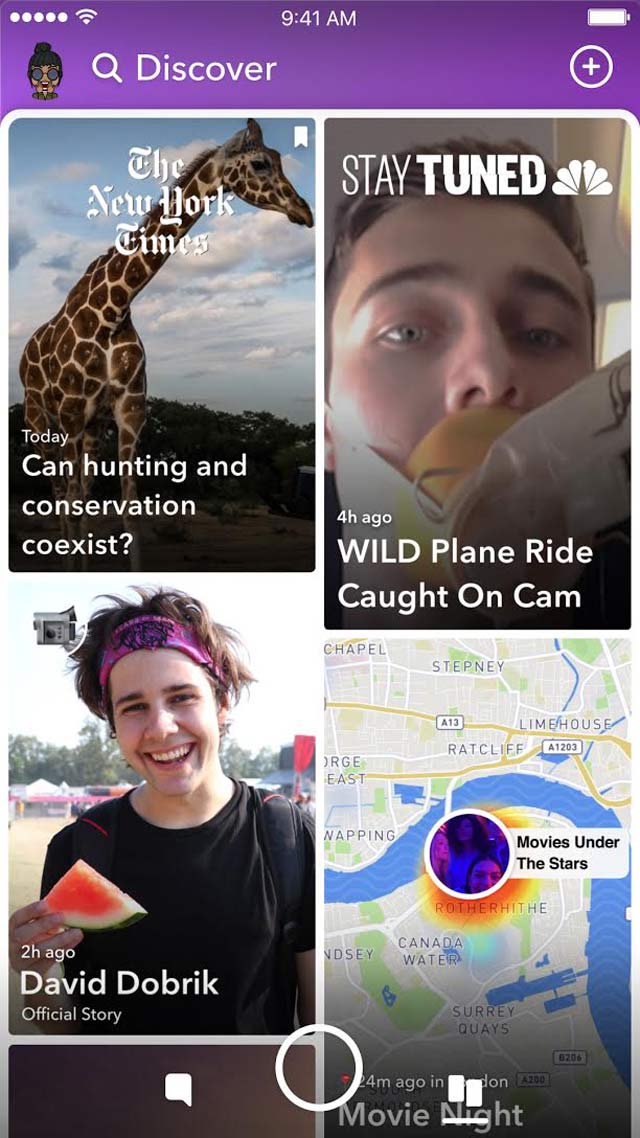 IMAGE Snapchat
While it's too soon to tell whether the end has come for Snapchat, we have to ask ourselves if we want to continue supporting an app that, time and time again, appears to be created with insensitivity, ignorance, and apathy. With around 200 million daily active users all over the world, the team behind Snapchat can't deny that their product is influential and is able to affect how people think and act, which may lead to harmful social effects and real consequences. And they can't argue that they don't know any better, because they should.
ADVERTISEMENT - CONTINUE READING BELOW
Ultimately, no product should be worth abandoning your principles and integrity over, especially when there are alternatives. Snapchat's appeal and identity was rooted in the ephemeral, and now, it may not be long before it, too, fades into the virtual nether. We can only be disappointed and insulted so many times.
Related Stories from Preview.ph
Hey, Preview readers! Follow us on Facebook, Instagram, YouTube, Tiktok, and Twitter to stay up to speed on all things trendy and creative. We'll curate the most stylish feed for you!