A photographer of tales unfettered by her lenses, Shaira Luna debuts a poignant and nostalgic book on love and memory. Playing Long After Us is a photographic collection of visual shorts that feature five fragmented stories. Her first literary work chronicles an encompassing journey from love to loss, separated by the decade spanning the '50s to the '90s.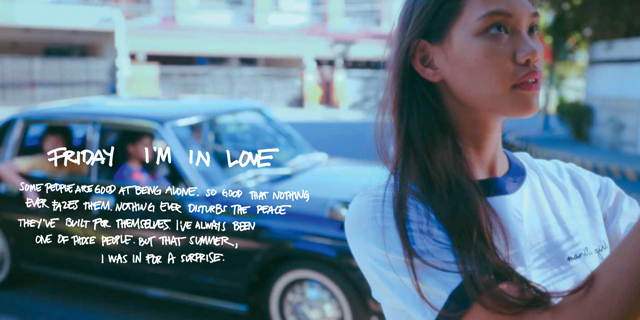 Published by Summit Books, each visual chapter from Shaira is accompanied by a prose from Anton D. Umali of FHM Philippines and poet Marla Miniano. Photos from the five chapters were shot in different locations, from Manila to California, to Australia, proving that Shaira's eye for visual storytelling knows no bounds. The book also features the ever fabulous Lola Androgynous and the members of OPM band IV of Spades.
Related Stories from Preview.ph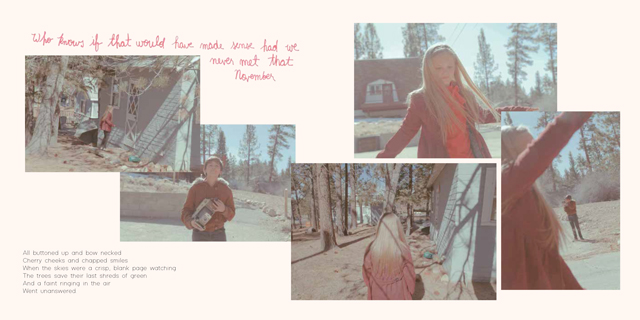 ADVERTISEMENT - CONTINUE READING BELOW
Grab Shaira's book and experience the bliss and banes of falling in love and getting your heart broken. Playing Long After Us will officially be released on September 15 during the 39th Manila International Book Fair from 7:00-8:00 p.m. at the SMX Convention Center in SM Mall of Asia. Get your copies signed by Shaira herself on the same day. Just drop by the Summit Books booth on the 2nd floor.
For more in depth information on Shaira and her work check out or interview with her below where she talks about her artistic process, explains the title, and tells us the one thing she would photograph if it were her last!
Can you tell us about your process for the book? Did you already have your stories in mind or did you let the photos tell each story?
Mostly because it's my first book, I really wanted the photos inside to feel just like the work that I frequently produce outside of my commercial (instagram.com/shairaluna_manila) and editorial work: nostalgic, old-timey stories that, I guess, are part photo album and part movie stills. The writers and editors of the book, Marla Miniano and Anton Umali, really helped narrow down and decide on the kinds of stories we could tell, and we had themes and a rough outline before I started planning the logistics and looks of the shoots.
For the ones shot abroad, my suitcases were really packed with more costumes and props than my own clothes, and I thoroughly enjoyed putting everything together and seeing the stories come to life. I would then send the photos and a little summary back to Manila after the shoot, so that Marla and Anton could start working on the prose.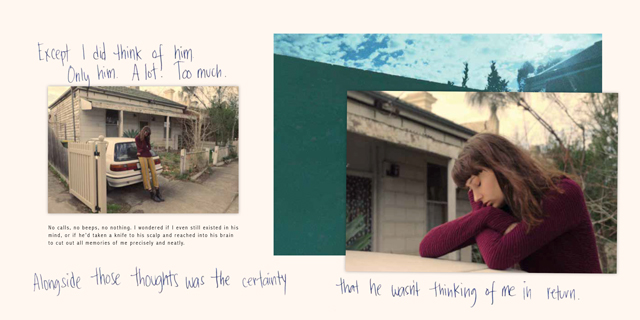 What about when it came to taking the photos. Did you have a hand at directing how each photo would come out or did you let the actors take liberties in telling the story themselves while you freely shot them?
For narrative or story-driven shoots (such as the ones in the book), I always direct my models, or at least tell them the story as we go along, so that it will be easier for them to imagine and portray their characters. I also adjust, since some are more comfortable acting and adding their own little touches (such as the real couple in Chapter 3), while others, such as the two kids in the first chapter, needed some coaxing because they were quite shy together, at first! But I always try to make everyone feel comfortable, and feel like they are all contributing to the story. I also do get teased that I shoot like I'm conducting an acting workshop, haha!
ADVERTISEMENT - CONTINUE READING BELOW
Did you have an encompassing theme in mind for all the chapters that you wanted to tell before starting on the process of creating them?
Most of my personal shoots are based on, or inspired by people, books, movies, objects, and songs. I love, love recreating different eras with costumes and clothes and props that I source and collect myself; and, actually, most of the photos on my Tumblr (shairaluna.tumblr.com) and main Instagram (instagram.com/shairaluna) are all self-produced.
I didn't want this short story collection to be that much different, so we decided that all chapters would be spread throughout different decades in order for me to really play with the looks, styling, and treatment. I then made a list of my favorite songs per decade, and with Marla and Anton, chose which of the songs would make a good title for each of the chapters.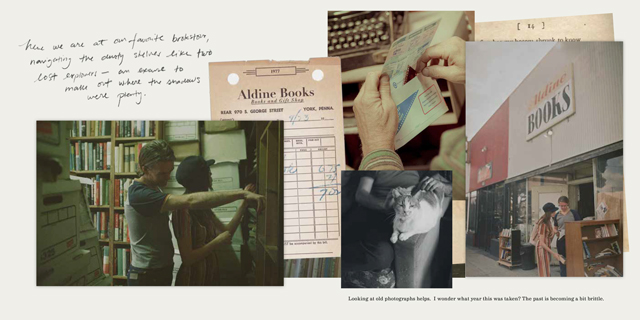 What camera/s did you use for shooting the photos?
I used multiple cameras for each chapter, both analog and digital. I think the film worked really well for certain looks, while my mirrorless cameras from Fuji gave the speed and mobility I needed for the other shoots. One chapter was shot with a medium format camera, and some photos were even taken with an Instax! Outside of advertising shoots, I like to be playful with my gear, and I bring and use what I can.
Did you resonate with any of the chapters in any way? Were any of them rooted from personal experience?
None of the chapters are rooted in personal experience – I don't think my shoots ever are! I enjoy them being just make-believe, but in the most believable way possible if that makes sense!
Why was it important for you to tell each chapter through a visual medium like photography?
You know, I was never really one to talk much. I was really shy as a kid and mostly kept to myself. I got a little more sociable and outgoing as I grew older, especially when I started working in media (I was a segment producer and segment host for a TV show back in high school/college), but really developed my communication skills when I became a photographer. I like that I am able to create this visual conversation between myself, my subject/story, and the viewer, often set in worlds not of now.
ADVERTISEMENT - CONTINUE READING BELOW
Why the title Playing Long After Us?
For me, it was imperative that the title had the words "record," or "records," or "album," somewhere. The word "album," especially, because it represents both a music album and a photo album, which are both things that the book is inspired by. Marla, Anton, and I kept playing around with words, until I remembered a 70's-inspired photo set of mine that I entitled Those Long-Playing Songs, where a girl was laying on top of scattered records. LP, or long-playing, was a vinyl record format that was popular back in the day, and I thought that was an appropriate title. We excitedly realized that all the chapters felt like extended songs, that can play long after we've heard them, so Playing Long After Us was absolutely the most perfect fit.
If you could only take one more photograph for the rest of your life what would you take a photo of?
How very cruel! But maybe a self-portrait through a mirror? Because being given the chance to work behind the camera is one of the best things that has ever happened to me, and it would be nice for my last photo to be one with my most treasured tool.
Hey, Preview readers! Follow us on Facebook, Instagram, YouTube, Tiktok, and Twitter to stay up to speed on all things trendy and creative. We'll curate the most stylish feed for you!