Starring Asa Butterfield, Gillian Anderson, and newcomer Emma Mackey, Netflix's Sex Education tells the story of an awkward and sexually repressed teen who's convinced by the school's resident badass to set up a sex therapy clinic with her. His credentials? A few textbooks and the fact that his mom's a sex therapist. Cue a slew of hilarious and bizzare problems from fellow students that he now has to treat. Is this daring and quirky show worth all the hype and social media word of mouth? Read on to find out.
ADVERTISEMENT - CONTINUE READING BELOW

What I Liked About It It's surprisingly complex and emotional.
I have to admit I had my reservations upon reading the show's synopsis. A sexually repressed 16-year-old opening a clandestine sex clinic in school, where all his knowledge is pretty much drawn from eavesdropping on his sex therapist mom and her clients, sounded like a recipe for a cringey, trying-hard-to-be-edgy disaster. Alas, my childhood crush on Asa Butterfield's Hugo eventually pushed me to give the show a chance, and boy, was I glad to be wrong. The show gives you an ensemble cast of three-dimensional characters, each with their own surprisingly appealing personalities, intricate backstories, and reasonable motivations.
It normalizes taboo ideas.
I mean, what more can you expect from a show built upon the premise of sex? The entire series is unapologetic in its themes and faces controversial topics head on. And while it's becoming increasingly normal for risque dark comedies to bulldoze on unconventional topics with the gusto of a child, there's a fine line between portraying these taboo topics just for the sake of shock value, as opposed to actually providing a nuanced take on them. Thankfully, Sex Education manages to do the latter. For once, it's refreshing to see no one bat an eye over same sex parents; they're a pefectly normal interracial couple with their fare share of disagreements, and unrealistic expectations over their child. Plus, female masturbation is discussed and validated, women are taught to reclaim their bodies and stand by each other, and abortion isn't portrayed as a vile act of defiance against God, all while two anti-abortion picketers are actually humanized and given their own backstory. Sounds contradictory? Leave it to Sex Education to prove you wrong.
ADVERTISEMENT - CONTINUE READING BELOW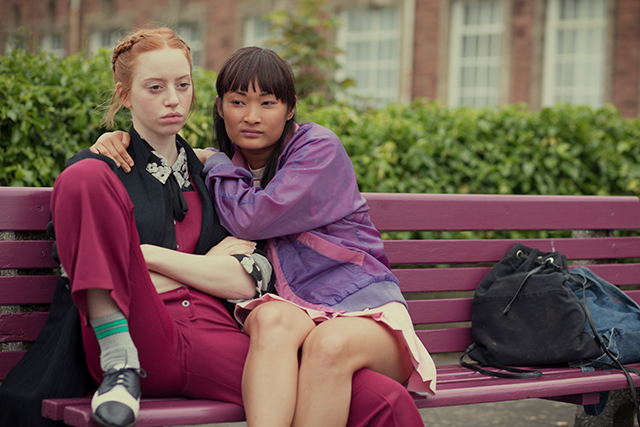 You'll fall in love with all the main characters.
Every. Single. One. Of course, there's the lovable baby-faced Asa Butterfield as Otis, validating the socially awkward and nervous kid in all of us. Then there's his smart and spunky, bad-ass love interest with a heart, Maeve; followed by Gillian Anderson as the extremely liberal cool mother who just wants the best for her child. There's also the promiscuous yet naive Aimee who arguably has the most charater development on the show. Heck, you'll even develop some sort of fondness for the token white tough guy and the usually annoying popular jock. And who could forget about Otis' gay BFF Eric? Probably my favorite character, the eccentric, optimistic boy will win over your heart. A lover of hats and monochrome, you'll root for him, break for him, want to punch every toxic homophobe for him, and you'll cheer at his triumphs every step of the way. Not to mention, he is absolutely fabulous!
ADVERTISEMENT - CONTINUE READING BELOW
What I Didn't Like About It
It's not quite sure where to place itself.
Judging from the the Breakfast Club-type lockers, massive gymnasiums, lack of school uniform (or any uniform protocol for that matter), wild house parties, and letterman jacket wearing jocks playing American football, you'd think Sex Education was set in your typical all-American high school. Plus, just based off the fashion alone, we're talking big shoulders, bold colors, punk kids with dyed hair and leather jackets, and a whole denim-on-denim look, you could also say the show's timeframe exists somewhere between the late '80s to early '90s. Sounds convincing enough, right? But then the dialogue comes up and, lo and behold, the viewers are met with heavy British accents, current pop culture references, and a whole lot of confusion. Turns out, the entire show is actually situated in present-time Britain. While melding the two cultures was apparently a deliberate choice by the show's creators in a bid to make it more universal, the whole thing just comes out as too weird and jarring. Also the fact that these showrunners equate universality and relatibility to American culture is a little more than off-putting, don't you think?
ADVERTISEMENT - CONTINUE READING BELOW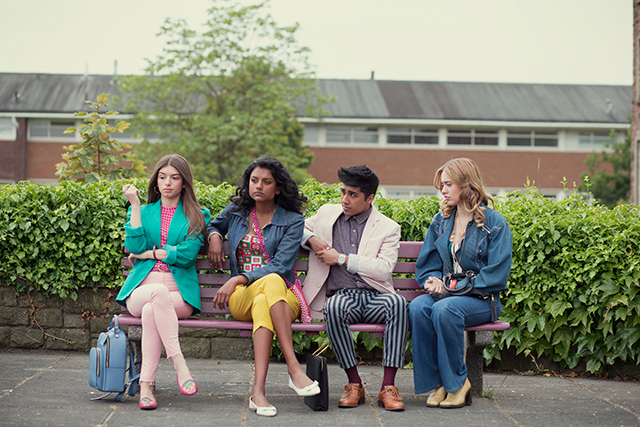 There aren't enough episodes.
Okay, so maybe this isn't necessarily a negative point, but with a show as engaging as this one, and with multiple characters to root for, it's a total crime to only have eight episodes, all of which I ceremoniously devoured in just one day. Here's hoping for a renewal announcement from Netflix soon with a satisfying double-digit episode count.
ADVERTISEMENT - CONTINUE READING BELOW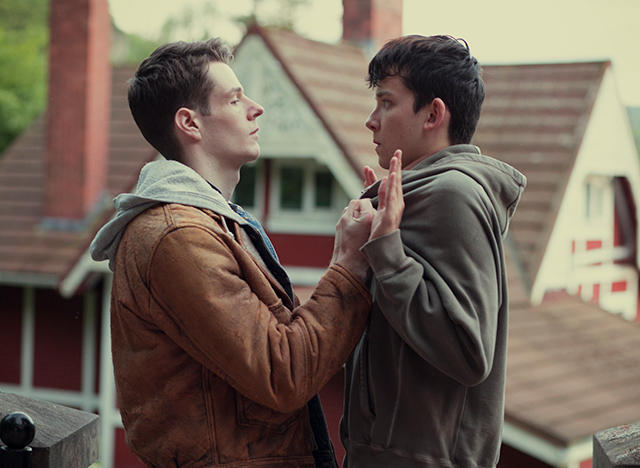 So Should You Watch It?
I have to be honest, there's a whole lot of nudity and explicit scenes. If you're either below 16, or someone who easily squirms at graphic, at times obscene images, it's best to avoid this show for a while, at least until you've built up a tolerance for it or you've reached a mature enough age. But if you're neither of the aforementioned and you're looking for a daring entertaining show with a whole lot of depth, comedy, heartbreak, and social commentary all rolled into eight episodes, then Sex Education is definitely something you should be watching right this moment.
ADVERTISEMENT - CONTINUE READING BELOW
Related Stories from Preview.ph
Hey, Preview readers! Follow us on Facebook, Instagram, YouTube, Tiktok, and Twitter to stay up to speed on all things trendy and creative. We'll curate the most stylish feed for you!