Aaron Felizmenio has been penning Gwapoman 2000, his own independent comic, since 2008 (pre-social media webcomic boom). Now, you can buy his comic books, Gwapoman 2000 and Minkowski Space Opera, at National Bookstore. When I dived into creating Preview's 'Revenge of the Geek' chapter this March, I really wanted to collaborate with an actual comic book artist. So before you go on reading our 'why is geek cool now' piece, Aaron's feisty geek girl greets you in action pose. Decked out in Gucci, no less. I talked to the young artist, who's developed a following through Komikon and on the web, about how and why he got into the comic biz and what he thinks of fashion's "geek shift".
How did you get into comic book illustration?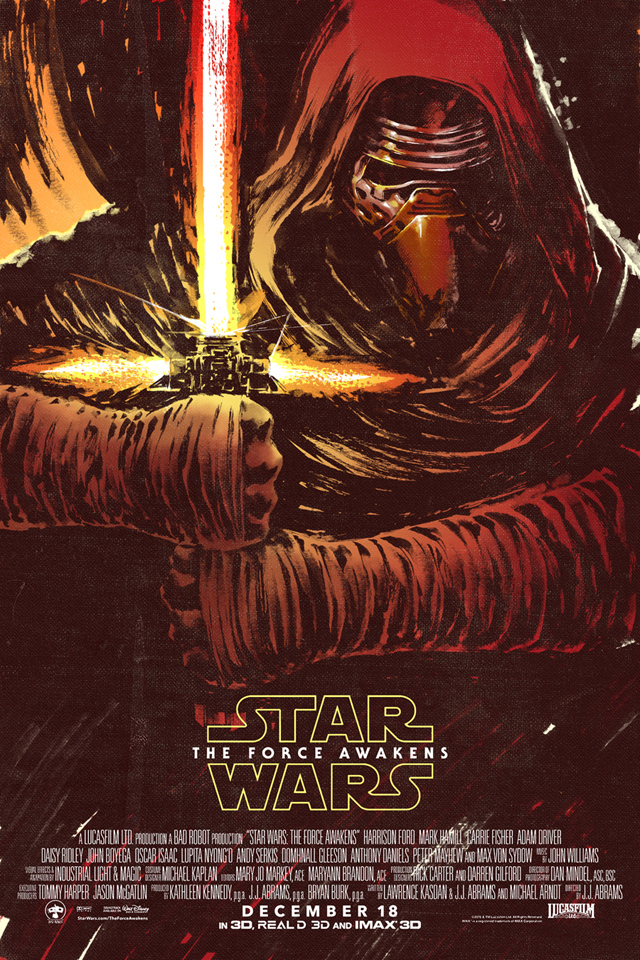 Aaron's take on the Star Wars: The Force Awakens poster.
I don't know, actually. I tried my hand at it, doing fan art, then I realized I enjoyed doing that sort of thing and it expanded to doing cover-type drawings - then sequentials - then the whole book.
What made you want to make your own title or comic series?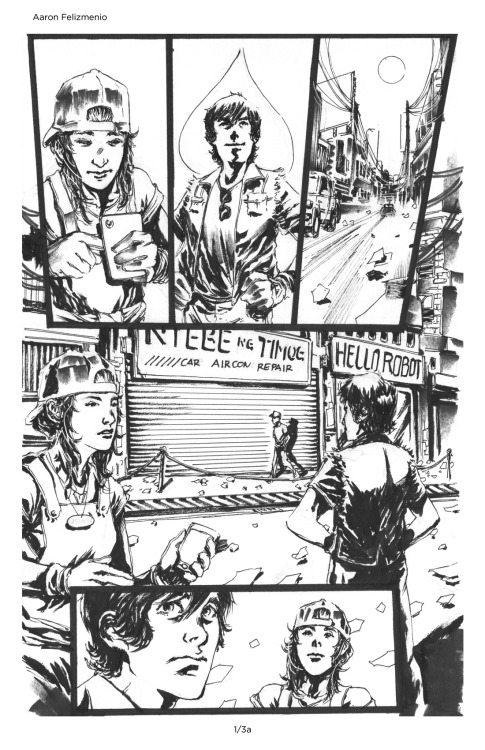 An excerpt from Gwapoman 2000.
What really pushed me, besides the love for the medium, is that I have stories to tell, and the way to do it is do it on my own. These stories won't be heard or be known about if I don't do it, and there's no one else to do it but me so there's that. Addition of interests is what they call it, I think.
ADVERTISEMENT - CONTINUE READING BELOW
CONTINUE READING BELOW
Recommended Videos
When did you start doing comic books professionally?
I started doing comicbooks professionally around 2008 or 09, I really don't remember the exact date because things were a blur back then, I was also busy at school.
Is this your first time collaborating with a fashion mag?
Yeah, actually!
Was it different drawing from a fashion point of view?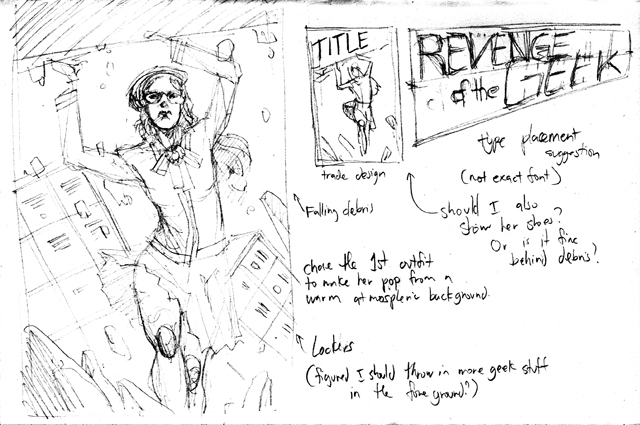 Aaron's initial sketch for the feature.
It's actually kind of the same but I think the main difference is the intricacy of detail that needs to be delivered when illustrating the clothing of the model.
How did you find the Gucci collection you had to illustrate?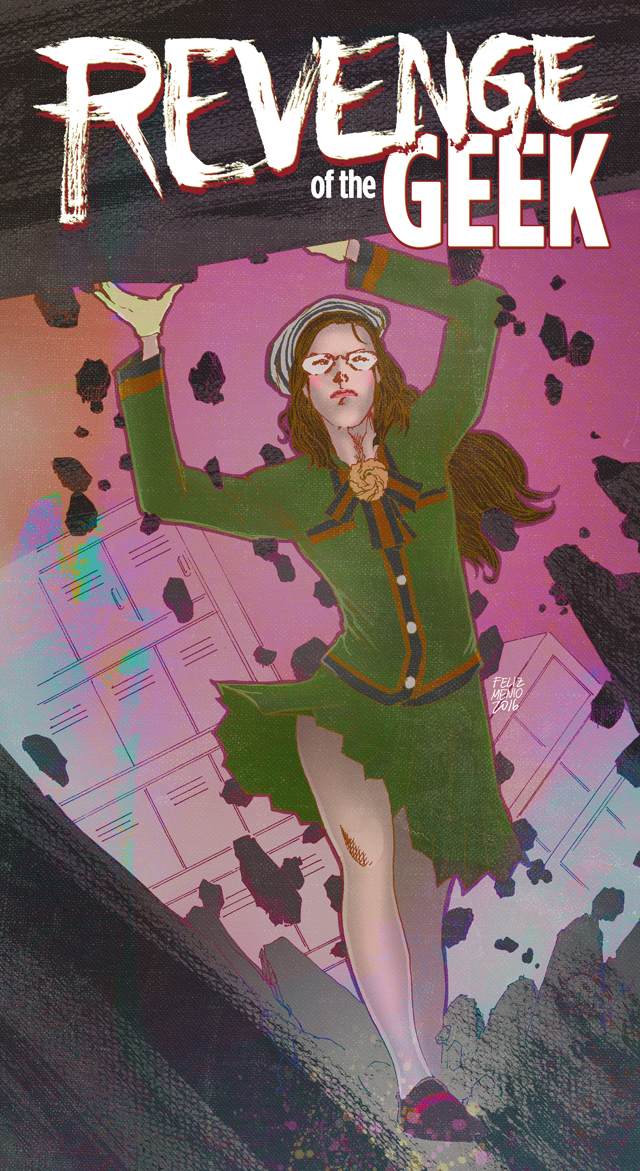 The final artwork that made it to print!
The Gucci collection I illustrated is clean-looking, streamlined with more practical elements in it. At first I was afraid to take the job because I know how hard it is to illustrate them compared to plain shirts and superhero costumes but once you dive into it, it just gets along well.
It's not easy to do, though, but it's the kind of challenge illustrators look forward to since not everyone gets to draw other things - I never thought I'd get to do this kind of illustration! It's kind of an honor, really, especially trying my hand over those really stylish designs by Gucci.
ADVERTISEMENT - CONTINUE READING BELOW
What did you think of fashion getting into the entire geek thing?
Fashion getting into the geek thing will be almost synonymous in time. Besides, I think every franchise tries to incorporate their products in fashion and they just look great. Being a geek is being vocal with what you love and I think nothing's more vocal than fashion.
Would Gwapoman ever date the geek girl on the cover?
Oh, of course, Gwapoman would date the geek girl! Assuming he's not busy fighting crime. Haha!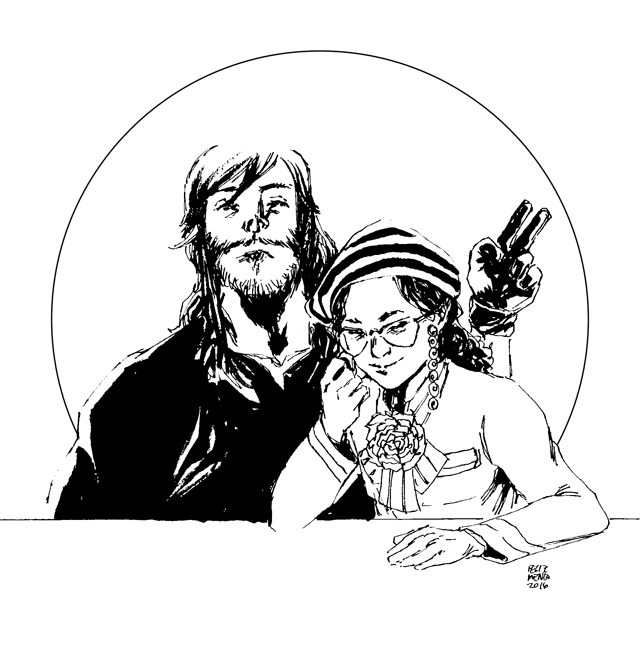 ADVERTISEMENT - CONTINUE READING BELOW
Gwapoman and our chic geek.
Read our Revenge of the Geek feature in our March issue here.
Main image photographed by Koji Arboleda
In-article images by Aaron Felizmenio from aaronfelizmenio.com
Hey, Preview readers! Follow us on Facebook, Instagram, YouTube, Tiktok, and Twitter to stay up to speed on all things trendy and creative. We'll curate the most stylish feed for you!