An office job, overbearing bosses, and a penchant for post-work drinks—if this sounds way too familiar, Sanrio's newest character Aggretsuko is an adorable, animated red panda version of us all.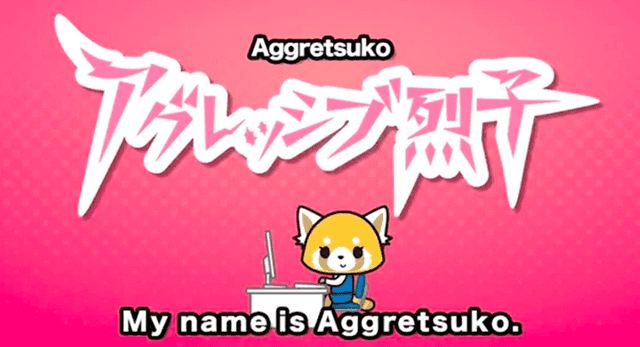 IMAGE Sanrio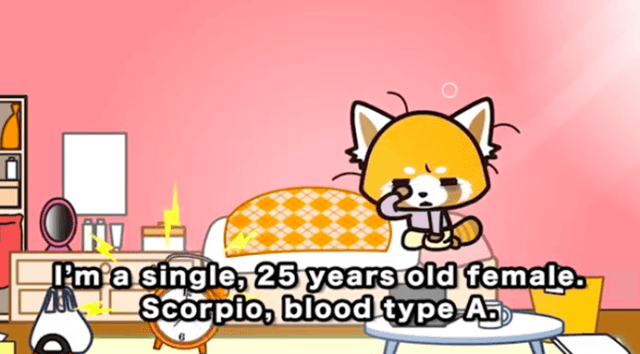 IMAGE Sanrio
She's your regular 20-something just trying to survive in Tokyo's urban jungle.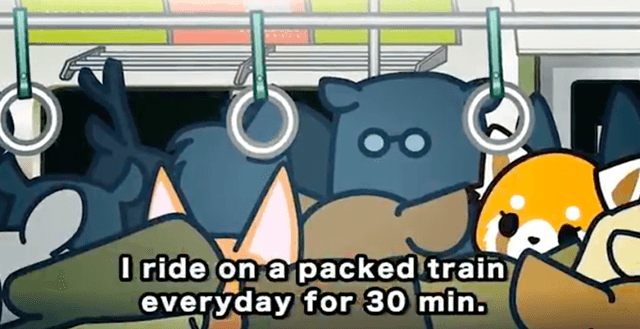 IMAGE Sanrio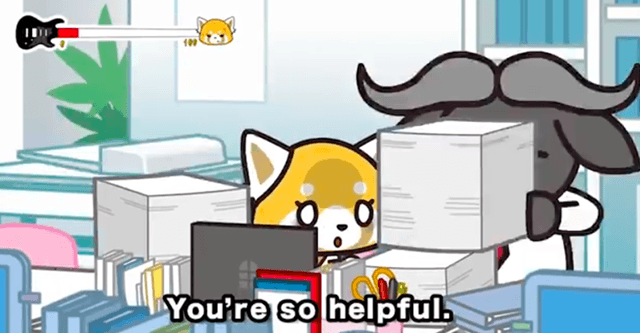 IMAGE Sanrio
After a stressful commute, Aggretsuko arrives at work only to be overworked by her superiors...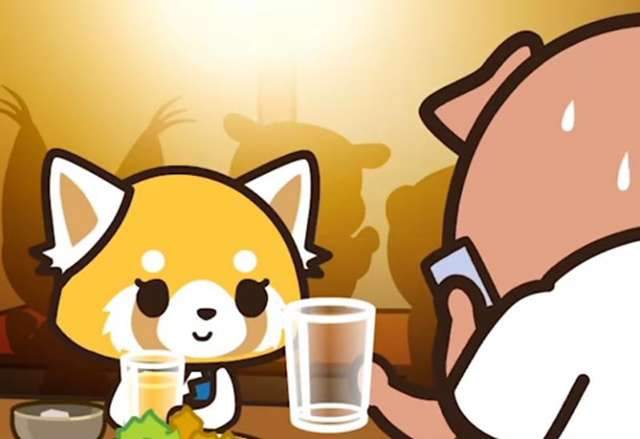 IMAGE Sanrio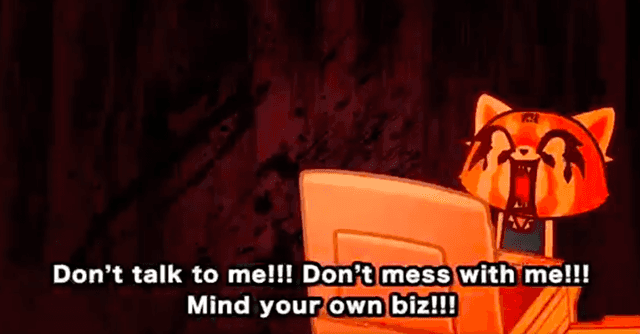 IMAGE Sanrio
...therefore triggering a rage that can only be released via a drink and a round (or ten) of heavy metal karaoke.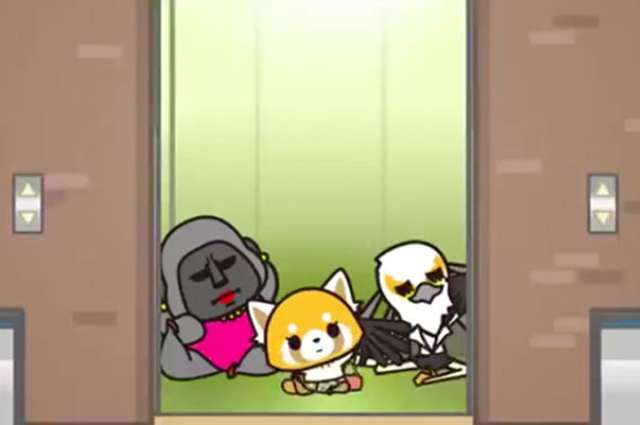 IMAGE Sanrio
Luckily, Aggretsuko's got friends—meet Director Gorilla and Secretary Washimi—who encourage her to zen out. Yoga, anyone?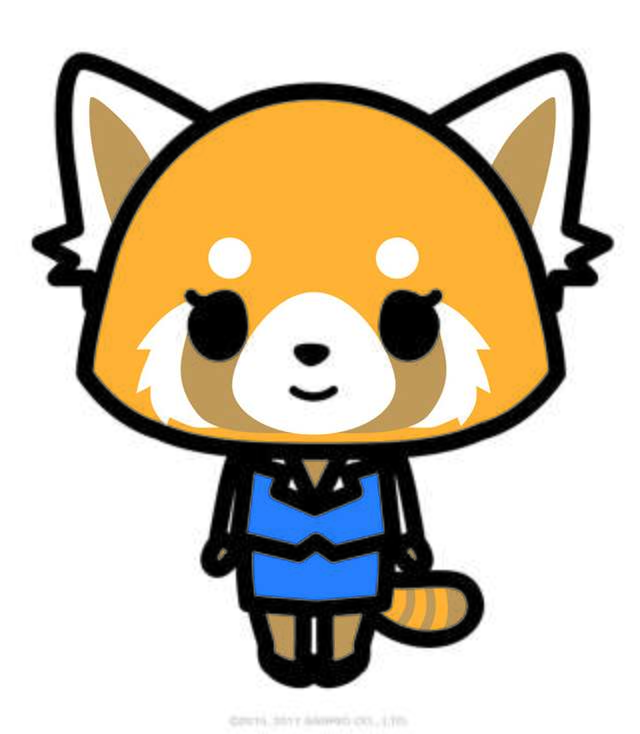 IMAGE Sanrio
Also, let's talk about that power suit. She may be our new workwear style peg, too. So chic!
Brb, stocking up everything with Aggretsuko plastered on it.