There was a time in Filipino media when LGBTQIA+ individuals were solely portrayed as the butt of the jokes. At the drop of a hat, any average viewer can name several local films and TV shows where gay characters only served as comedic relief or mere accessories to heterosexual leads. But to give credit where credit is due, the industry has moved inches past this phase of "parloristang bakla" and hyper-butch lesbian stereotypes.
We've seen 2016's Die Beautiful and 2018's Mamu; And a Mother Too portray transwomen as strong, motherly figures who never let life's disapproving tides wash them away. Contemporary films like 2 Cool 2 Be 4gotten, Bwakaw, and Billie and Emma all brought this conversation on authentic queer visibility to younger audiences. Heck, we can even go all the way back to the turn of the century, with 2000's Markova: Comfort Gay already serving as a vignette into Filipino gay history and the narratives that shan't be forgotten.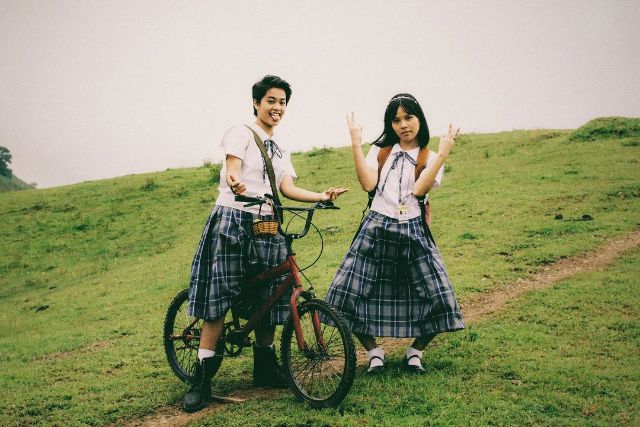 A creative who's dedicated herself to placing the spotlight on the community is writer and director Sam Lee. Her name shows up at the credits section of productions like Baka Bukas to Sleep with Me, as the one responsible for birthing and proliferating these stories. Sapphic perspectives sadly get the shorter end of the stick when it comes to representation on screen, so people like Sam have their work cut out for them. However, it's a task that she willingly and brazenly takes, knowing well enough that these scripts shouldn't dare remain as words on paper.
ADVERTISEMENT - CONTINUE READING BELOW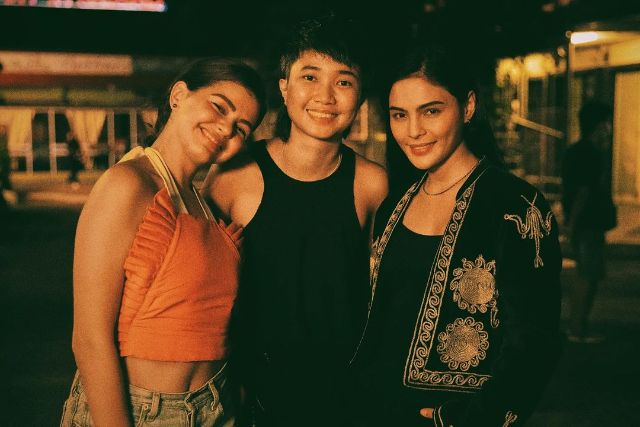 In 2022, years after she started out as a clapper who learned the ropes from the likes of Jerrold Tarog, Sam still sees herself as a rookie setting off small ripples. Until people like her aren't viewed as societal anomalies, there will always, always be stories that need to be told, some with a tone of necessary fury.
Read our interview with Sam to get to know how her work uplifts the community beyond the four corners of the screen.
Preview Pride: Sam Lee on the Importance of Queer Visibility in Film
Please state your gender identity, sexual orientation, and preferred pronouns.
"Cis female, queer, she/her"
ADVERTISEMENT - CONTINUE READING BELOW
What can you say is your biggest break yet as a filmmaker?
"This is kind of a funny question and the answer depends on what your working definition of a 'break' is. For me, I still feel like I'm in the early days of my career and I'm still trying to define myself and my work so it might be safer to come back to this in five years time?
"I guess what I can say for certain is that one opportunity has led me to the next and to the next, and I wouldn't be where I am today if it wasn't for all the big and small things that happened along the way."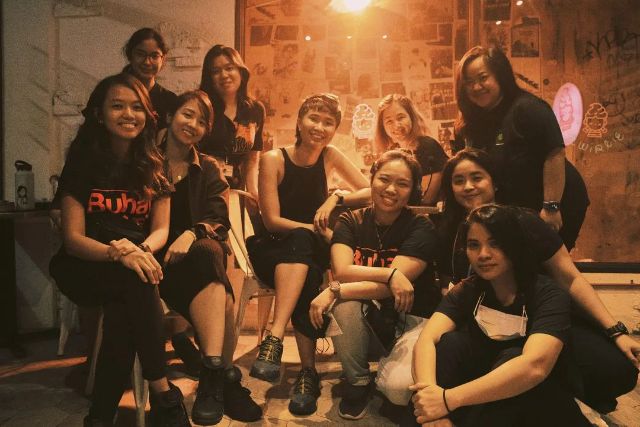 ADVERTISEMENT - CONTINUE READING BELOW
How do you think your films helps uplift the queer community? How does your work celebrate or highlight them?
"I always say that my work is stuff that I needed to see when I was younger. So I hope that my work feels like a safe space where [the queer community] can be themselves and [it] makes them feel okay with who they are."
What inspires you to keep expressing your truest self despite the pushback from society?
"What really keeps me going is receiving messages from people whose lives I've touched in some way, big or small. I always think that it's funny because they reach out and talk about how much my work has meant to them and I write back saying that, 'Hey, your message means so much to me too.'
"I was having this conversation with someone recently about visibility, and how it makes me so uncomfortable but [also] how necessary it is for me to live my life out in the open to some extent, because our existence as a community in itself is political.
ADVERTISEMENT - CONTINUE READING BELOW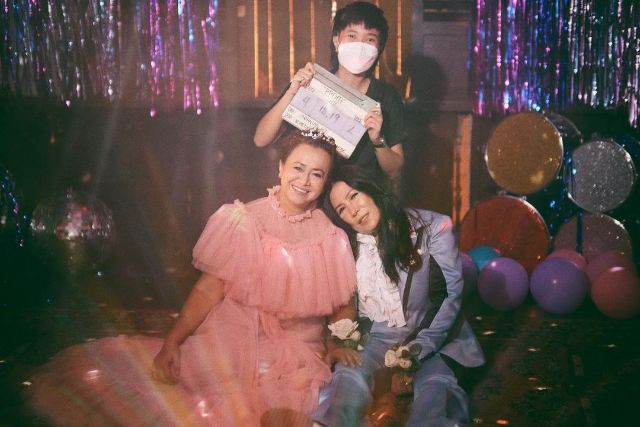 "You know, people talk a lot about Pride when talking about the LGTBQ+ community, and it gets distilled down to rainbows and glitters, but to me, there's an overwhelming sense of defiance and an all-encompassing bravery that is palpable whenever I see someone dress the way they want to dress, [when] same-sex couples [hold] hands in public, when I hang out with people like myself, or when I walk into queer spaces.
ADVERTISEMENT - CONTINUE READING BELOW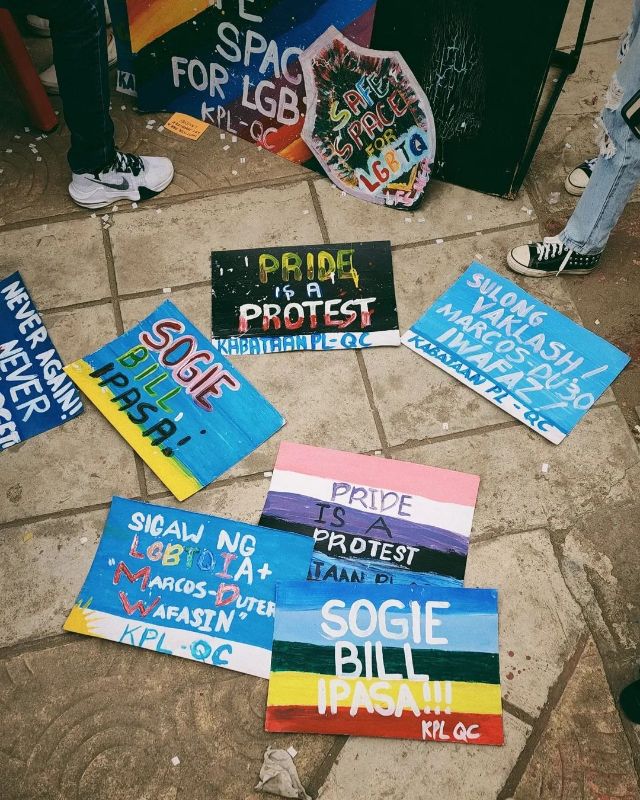 "There's a shared commonality, a connectedness, that even if we come from different places with different stories and different backgrounds, we all know what it feels like to be different, to feel like we don't belong—but we are here anyway."
What's one misconception about the queer community do most non-queer people have that you want to debunk?
"That the 'rights' that we have are already 'enough' and we don't need more. I also wish that cis-het folks will recognize their privilege more instead of sweeping it under the rug."
ADVERTISEMENT - CONTINUE READING BELOW
What would be your message to your younger self? How about to young queer kids who are still discovering themselves?
"There was definitely a lot of fear that I felt when I was younger and I feel like I'm still working on unlearning all of that right now. I think I would just tell my younger self, and just kids in general, that there is no deadline, the only timeline that matters is your own."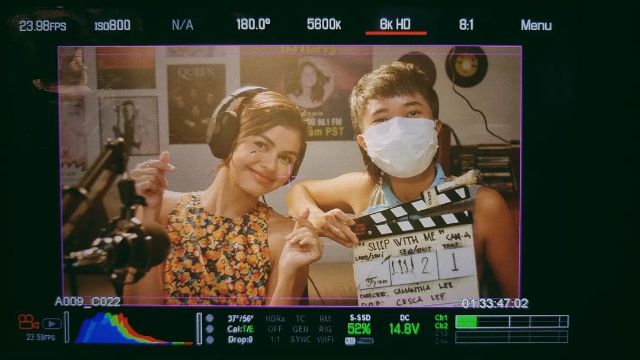 ADVERTISEMENT - CONTINUE READING BELOW
Related Stories from Preview.ph



Hey, Preview readers! Follow us on Facebook, Instagram, YouTube, Tiktok, and Twitter to stay up to speed on all things trendy and creative. We'll curate the most stylish feed for you!