I am a fan of Marie Kondo, an organization consultant and author of the book The Life-changing Magic of Tidying Up. In her book, she discusses how to properly tidy up our homes and teaches us how to live a clutter-free life once and for all. Reading her book has inspired me to try her method, but it wasn't until I learned of her new app that I concretely did something about tidying up.
As a working girl, I find little time to really clean up my personal space. I always end up looking for storage solutions rather than decluttering. My old belief of tidying has since then been debunked as I read Marie's gem of a book. Below, read about my first attempt in true tidying through the help of her new app.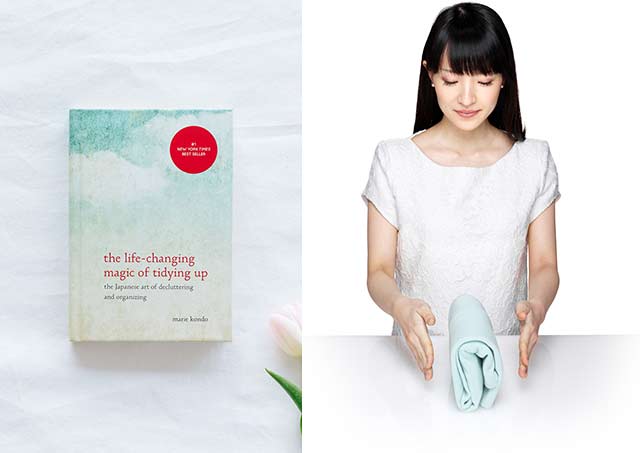 IMAGE konmari.com
What: KonMari App
What it is: It's the first official mobile application inspired by Marie Kondo's book, The Life-changing Magic of Tidying Up. It has a check list of everything you need to efficiently clean up your home. From your clothes (sorted further into tops, bottoms, jackets, etc.) down to your electronic wires, the app has listed them all in categories. You're given a reccommended deadline to finish your list based on the square footage of your home.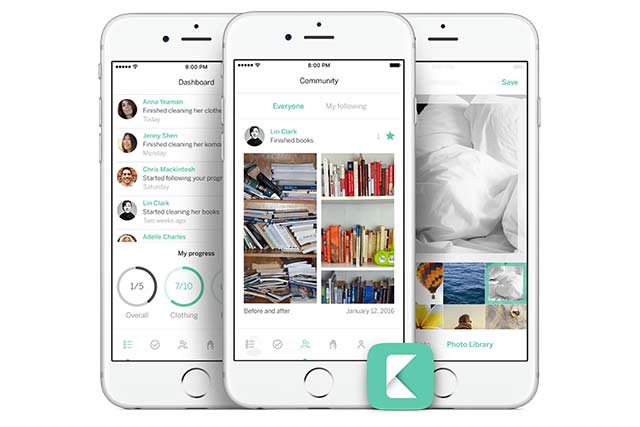 ADVERTISEMENT - CONTINUE READING BELOW
IMAGE konmari.com
Current condition:
As I learned from Marie's book, organization starts by working per category, not by place. So I chose beauty products under the komono category since it seemed most feasible given my limited free time.
As you can see below, I have a ton of makeup products. With my weakness in makeup shopping (plus a supportive uncle who keeps supplying me with fresh makeup every now and then), I always seem to accumulate a lot of products within a short period of time. Truth is, I thought I had everything organized, but the fact is, my products were just stored away into boxes that masked the eyesore.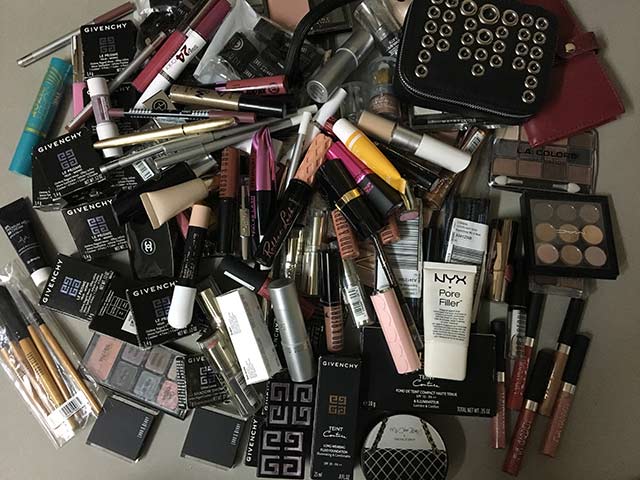 IMAGE Steph Sison
How I used the app:
Step 1: Gather everything.
According to Marie, tidying up is a special event, not a daily chore. By doing all your tidying up all at once, you won't have to tidy every single day. So, as per her book instructions, I gathered all my makeup in one place.
Step 2: Sort.
Next, I sorted everything I had based on their uses—from my palettes, foundations, concealers, highlighters, blushers, mascaras and liners, lipsticks, down to my brow products.
It then hit me how many products I had. I started to think I was a hoarder.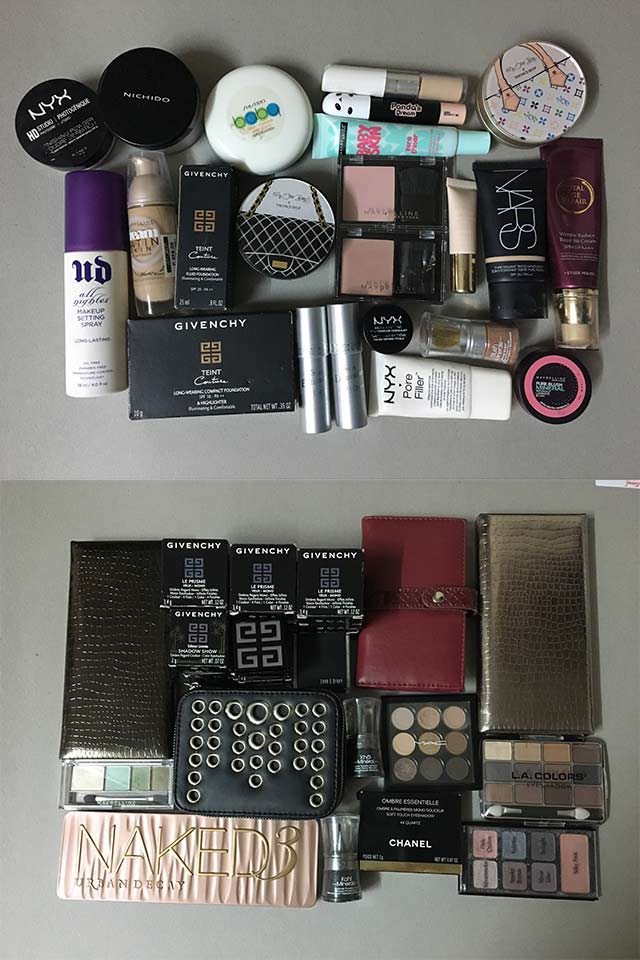 ADVERTISEMENT - CONTINUE READING BELOW
IMAGE Steph Sison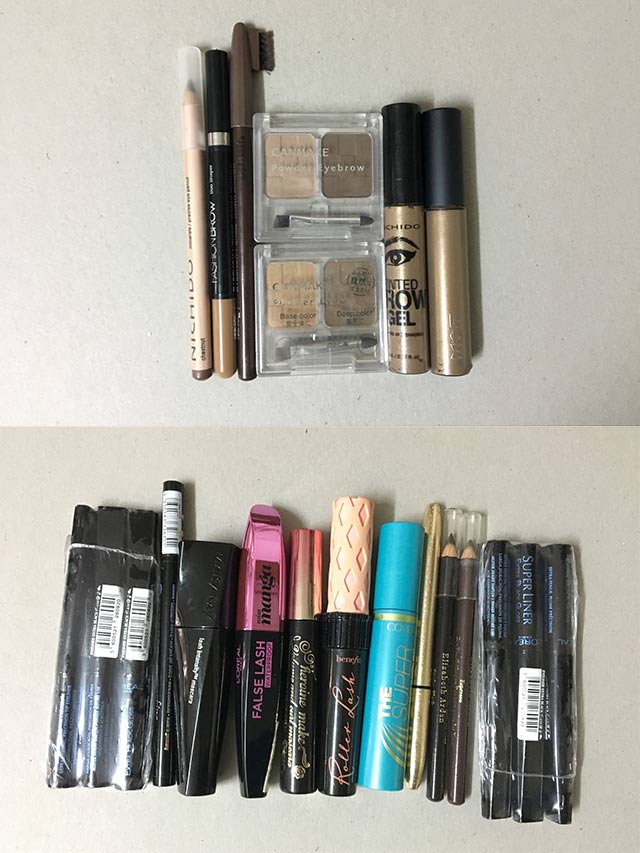 IMAGE Steph Sison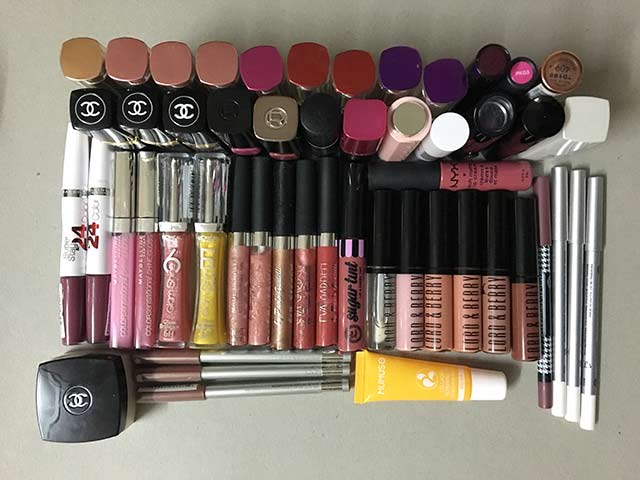 ADVERTISEMENT - CONTINUE READING BELOW
IMAGE Steph Sison
Step 3: Discard
Then came the most difficlut and challenging part. Marie says that you have to discard items before you store away your possessions. I felt that I would be wasting unopened products if I simply threw them away. And so I decided to give up some of my items and sell them instead. I wouldn't be using them all in the near future anyway, so they need new homes.
The rest, I threw away because they've been sitting too long in my boxes. There were even some I hadn't used in the past three months.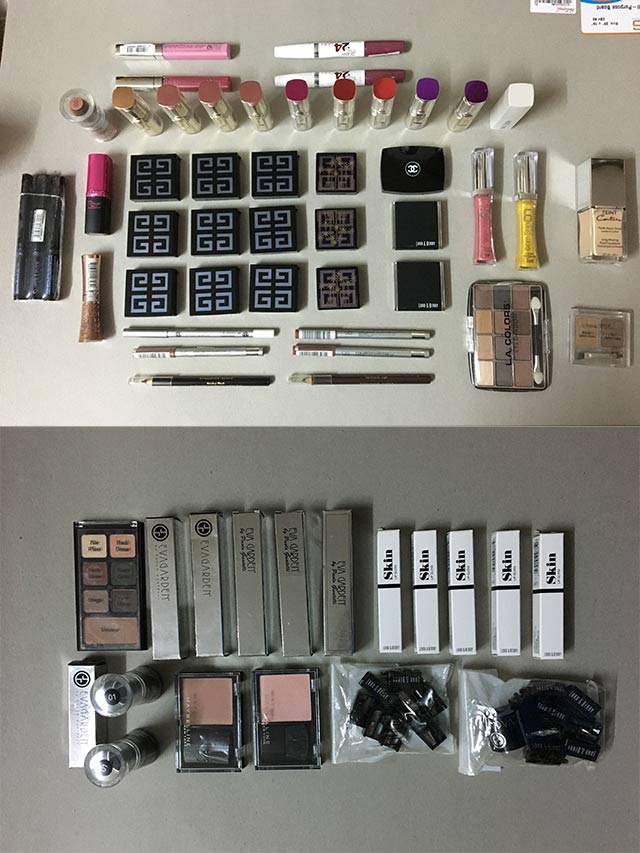 ADVERTISEMENT - CONTINUE READING BELOW
IMAGE Steph Sison
Conclusion:
Marie suggests you ask yourself one question to help you decide whether to keep an item or not: "Does it spark joy in you?"
At first, this hit me hard because I had a lot to evaluate. I realized I don't like dark eyeshadows, glittery glosses, and matte lipsticks. Overtime, I already learned which makeup style looks good on me and which products helped me achieve that look. I've never realized it until Marie's simple question made it clearer for me. Thus, I was able to eliminate most of my makeup collection. To see my progress, here are the things that I kept from the pile you saw above.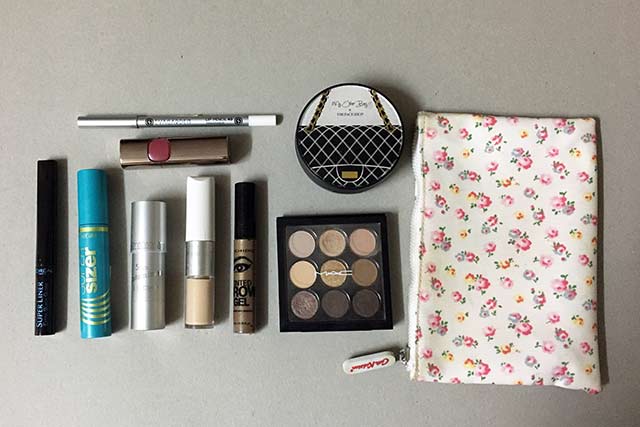 ADVERTISEMENT - CONTINUE READING BELOW
IMAGE Steph Sison
Because of the line of work I'm in, it is important for me to have a small makeup kit in my purse all the time. Before, I'd simply throw in whatever I felt like using (which eventually accumulated in my bag), making it heavier than it should be. But I realized that I only brought most of those items out of vanity and not because i really needed them.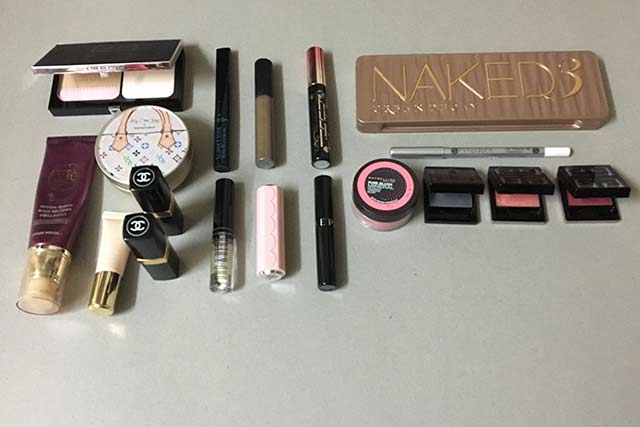 ADVERTISEMENT - CONTINUE READING BELOW
IMAGE Steph Sison
At home, these are the only items that I have left. I am confident that each of them will serve me the best purpose. I am sure that all of them spark joy in me as I use them.
After spending half a day discarding and sorting through this category, I had more space than I realized. I also learned I don't need much to feel happy and content. It was a turning point for me, and a true lifestyle change. Add those to the satisfying feeling of ticking off something from my app's checklist.
Moreover, it's encouraging to continue tidying up as soon as I uploaded my before and after photos on my KonMari profile. The virtual community send in likes and "encouragements," and allows you to post questions that their organization consultants can answer for you. These will all help you continue your tasks. Additionally, the app lets you read success stories and includes refined tips as you start your tidying task.
ADVERTISEMENT - CONTINUE READING BELOW
For someone competitive who wants to live in a clutter-free space, this app is perfect. I'm certainly keeping it on my phone to help me tidy my life. How about you? Which category will you tidy up first?
Related Stories from Preview.ph
Hey, Preview readers! Follow us on Facebook, Instagram, YouTube, Tiktok, and Twitter to stay up to speed on all things trendy and creative. We'll curate the most stylish feed for you!