I have never tried acupuncture in my whole life. One reason is probably because I did not believe in the practice, but I figured, I can't grow skeptic on something I have never dared to try. So when an opportunity fell on my lap, I immediately took it. Read on to know how it went!
What: Acudetox Party
What it is:
It's a gathering you can organize with your family, friends, or colleagues where each of you will be able to detox through food and acupuncture.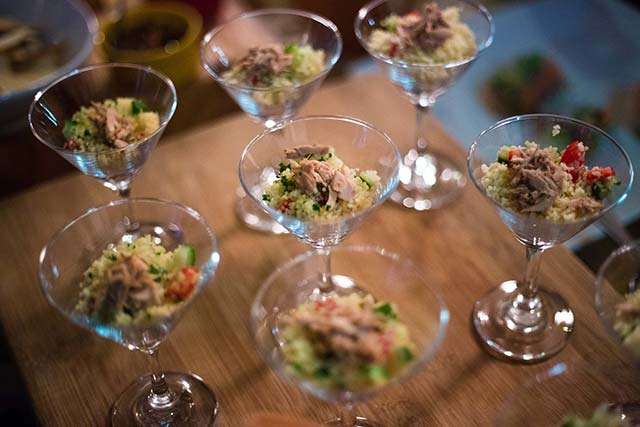 ADVERTISEMENT - CONTINUE READING BELOW
IMAGE Roselle Calina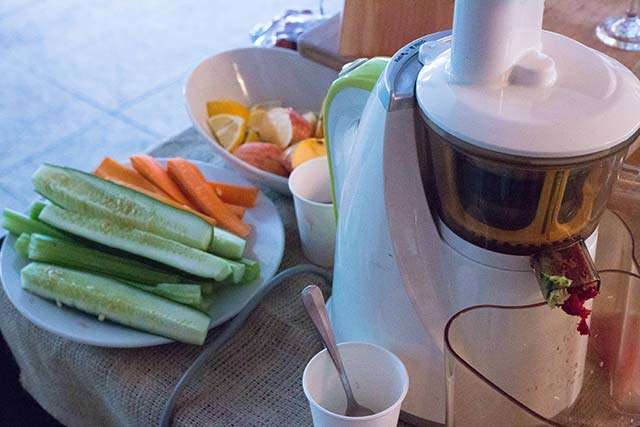 IMAGE Roselle Calina
When I arrived, everyone seemed to be in a trance with their heads propped up on a pillow. A spread of healthy snacks was laid out on a table behind the couch. Gisa Paredes of Healing Minds PH, the expert who administers the procedure was walking around the venue, checking on each of the guests along with her business partner Karla Reyes.
CONTINUE READING BELOW
Recommended Videos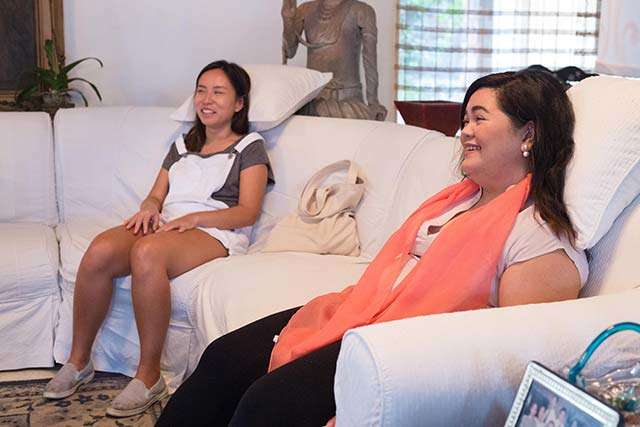 IMAGE Roselle Calina
Current Condition:
Before going to the detox party, I was incredibly stressed and was even palpitating. I was working all afternoon and even had pending errands. It's safe to say that I was exhausted and feeling worried when I got to the location.
How I Used It:
ADVERTISEMENT - CONTINUE READING BELOW
When I got settled down, Gisa explained to me the whole procedure. I was instructed to clean my ears using a cotton ball and alcohol. She then showed me the 10 sterile and sealed acupuncture needles she would later on sink into my ears (five in each). Gisa carefully explained to me the parts that would be affected per needle which are as follows: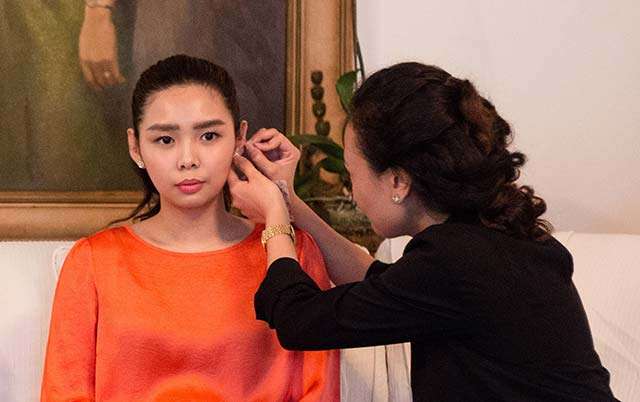 ADVERTISEMENT - CONTINUE READING BELOW
IMAGE Roselle Calina
1. Sympathetic - this calms the sympathetic system and increases the parasympathetic, which is your rest and relaxation;
2. Shen men - no translation for it but it opens up the heart chakra;
3. Kidney - related to one's fears;
4. Liver - associated with one's angst; and
5. Lungs
She let the needles stay in my ear for about 30 minutes and let me wipe clean my ears again after. We continued to munch on the healthy treats after the treatment.
Conclusion:
I have a newfound respect for acupuncture after the procedure. On the first few minutes of the treatment, I didn't feel anything but as the minutes passed, I grew a bit sleepy. I noticed my breathing became slow and even. My palpitation went away but I did feel some sort of pain that started from my nape. It travelled and crawled down to my shoulders, then to my back and later on it spread to my arms. On the last leg of the procedure, I felt no more pain but I still felt sleepy. And just as I was about to give up fighting my grogginess, Gisa removed the needles already. I felt lighter and actually became a little too social and talkative after. But what I liked most about its aftermath is that same night, I slept like a baby! I found it easier to fall asleep and I woke up a renewed person.
ADVERTISEMENT - CONTINUE READING BELOW
Gisa says that every experience and effect varies from person to person because each of us has different concerns. But, tangible results can be calculated through your monthly check-ups with your physicians. She adds, "For hypertension, you're looking at the baseline BP and improvement in system after each treatment."
In summary, I'd recommend this to people who want to relax and to reboot themselves after a stressful day or week. It's a concrete and immediate solution for those who are constantly under pressure and tensed. But I must remind you that results vary for each person. For me, the difference was evident after one session, however, it may take longer for other people. It is still best to consult with an expert so you can work with them in tailoring the procedure to address your health and wellness needs.
For bookings (both individual and group sessions), contact Gisa Paredes of Healing Minds Ph at healingmindsph@gmail.com or via SMS at 0917-505-4472
ADVERTISEMENT - CONTINUE READING BELOW
Related Stories from Preview.ph
Hey, Preview readers! Follow us on Facebook, Instagram, YouTube, Tiktok, and Twitter to stay up to speed on all things trendy and creative. We'll curate the most stylish feed for you!