International Women's Month isn't over yet. Dedicated as we are to celebrating the brilliance and beauty of every Filipina, this time, we're shining the spotlight on three remarkable Pinays who've gone above and beyond. With their contributions as employees of the National Aeronautics and Space Administration (NASA), these inspiring women have made all the difference in their field and continue to do so—on a literally cosmic level, no less.
1. Angelita Castro-Kelly
Perhaps one of the most lauded Filipinas in NASA, Angelita Castro-Kelly was a pioneer in her own time. Born in 1942 in Isabela, and raised in Sampaloc Manila, she served as the space agency's first-ever female Mission Operations Manager, where she was tasked to supervise early developmental missions for NASA's Earth Observing System program. According to their official website, the EOS "is comprised of a series of coordinated polar-orbiting satellites designed to monitor and understand key components of the climate system and their interactions through long-term global observations."
ADVERTISEMENT - CONTINUE READING BELOW
Having shot for the stars at a time when women were severely underestimated for their intelligence and skills outside of their homes, Angelita's journey didn't come easy. The proud Filipina graduated summa cum laude with a bachelor's degree in Mathematics and Physics at the University of Santo Tomas, before continuing her graduate studies in the United States. As a student at the University of Maryland, she was exposed to the clear gender bias that existed in her chosen field—there were only a handful of female students at her school, and the university's four-story Physics building only had one restroom designated for women.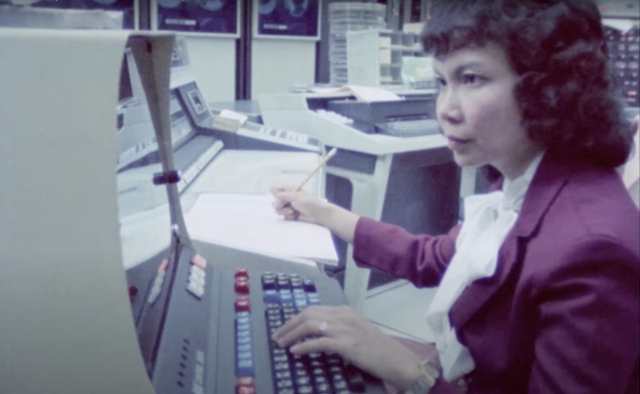 It didn't get any better once she joined NASA in 1977, which was back then heavily dominated by men. "I was usually the only woman in a roomful of men at technical working group meetings," she revealed in a 2012 interview with Illustrado Life. While most of her male co-workers were polite enough, Angelita admitted that there remained a handful who "had an attitude" towards her due to her gender. For her part, Angelita made no fuss and simply worked to gain their respect by proving her worth in the field. "The initial challenge was to show them that I was just as capable as they were to do the job. The trust and respect came once they saw that I could contribute to the success of the mission."
Angelita received multiple honors for her contributions to NASA. Among her many recognitions, she was awarded the Goddard Space Flight Center Exceptional Service Medal, the Astronauts' Manned Flight "Snoopy" Award, the GSFC Exceptional Performance Award, the Flight Project's "Mission Impossible" award, and the NASA Honor Award Exceptional Achievement Medal. Locally, she also received the "Pamana ng Bayan" Presidential Award for Science and Technology from then Philippine President Fidel Ramos in 1993.
ADVERTISEMENT - CONTINUE READING BELOW
Angelita passed away in her late 70s in 2015 due to Lupus, but her legacy lives on. As for her advice to aspiring scientists like her? "Don't do only what's required—go above and beyond if needed."
2. Josephine Santiago-Bond
Born into a family of scientists and doctors, Josephine Santiago-Bond's interest for the cerebral field came to her as a natural childhood fascination. The space side of it all, however, did not come into play until much later. "I really wasn't interested in space," she confessed in an interview with Asian Journal. A graduate of Philippine Science High School, the now engineer didn't have a clear path in mind for college, until a friend eventually ignited her senses and convinced her to apply for an Electronics and Communications Engineering degree at the University of the Philippines.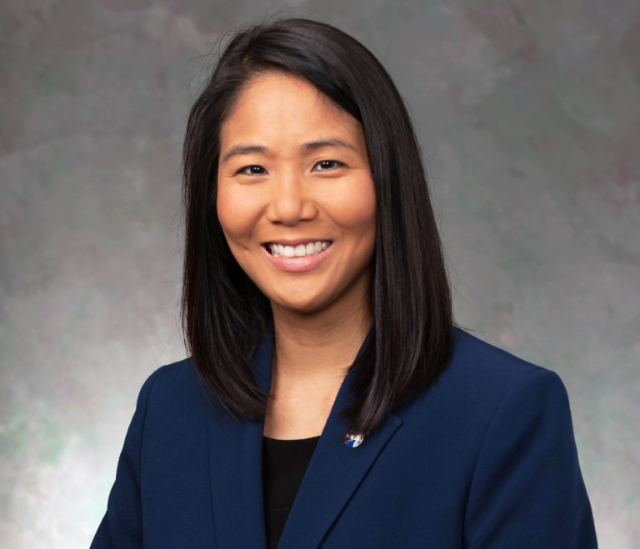 ADVERTISEMENT - CONTINUE READING BELOW
Despite what you might think, the five-year course proved to be an uphill climb for Josephine who, just like most of us normal folks, also had a grueling time dealing with math. "I had to crawl my way through some of the courses, but I wasn't going to give up on [Electronics and Communications Engineering] because of a few bad grades," she recalled in an interview with Spot.ph. Her perseverance to succeed eventually landed her a degree and, soon enough, a work that would catapult her into an internship at NASA's John F. Kennedy Space Center (K.S.C.), years later. What was supposed to be a semestral thing turned into a full-time job at the space center by 2005, once Josephine finally realized that her passions aligned with that of her colleagues at NASA.
As a dedicated employee of the agency, she worked her way to the top of the ladder up until she was appointed a leadership role. In the media, the Fil-Am engineer is best known for her work as the Head of KSC's Advanced Engineering Development branch, of which she helped create from scratch, by the way. Her job required her to "[supply] engineering support to research and technology development projects at Kennedy Space Center." And while her role keeps her feet firmly on the ground, she wouldn't have it any other way. "I'm leading very diverse groups of people to bring their whole selves to work while executing NASA's mission, which ultimately benefits humankind," she told Spot.
ADVERTISEMENT - CONTINUE READING BELOW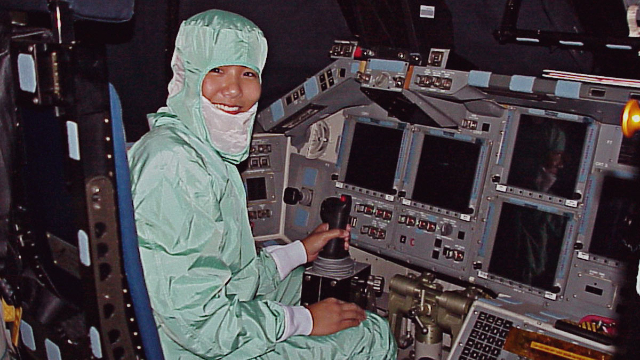 17 years into her NASA career, Josephine has moved on to become the Chief of KSC's Safety and Mission Assurance Institutional Division. She takes pride in being a Filipino-American leader seeing as her stature in the agency is also proof that NASA has truly built itself to value diversity and inclusion within its ranks. Dare we say, it's definitely a far cry and a giant leap forward from the NASA of Angelita Castro-Kelly's time. "I always feel that I am valued, not only for my engineering and leadership skills, but also as an Asian American and as a Filipina-American, who brings a unique set of experiences and ideas to the table every day," she wrote to Asian Journal. "I'm not the only female Filipina-American, nor am I the first, who is in a leadership position at NASA, which in itself makes me proud."
ADVERTISEMENT - CONTINUE READING BELOW
3. Genevie Yang
Born in Biñan, Laguna, Filipino-American engineer Genevie Yang helped make history this 2021 as part of the team that aided in the launch and landing of NASA's Perseverance Rover. The rover, which touched down in Mars' Jezero Crater last February 18, was built to explore the red planet's terrain, including studying Mars' habitability, searching for signs of past microbial life, and storing samples of rock and soil, all to prepare for human-led missions in the future. "It's still amazing, whenever we see new images that get downloaded, we feel like we're there vacationing on Mars.," said Genevie in an interview with ABS-CBN news. FYI, the last time a mission like this successfully landed on Mars was the Curiosity Rover back in 2012, in which Genevie also worked on.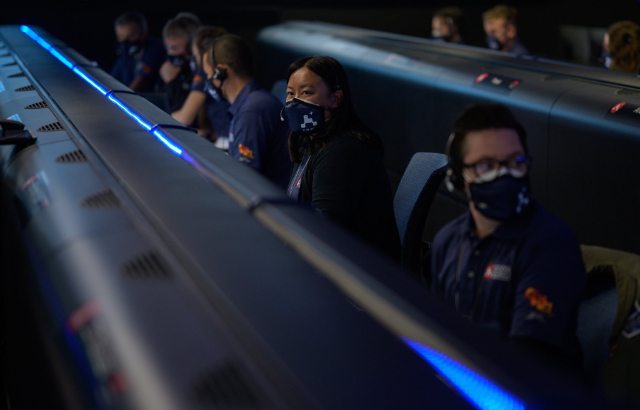 ADVERTISEMENT - CONTINUE READING BELOW
Her love for space and science took root at a young age thanks to her father who worked as an engineer at a local power company in the U.S. "[He] would always take us to his work during our winter break," she shared in her official NASA profile. "He had to attend meetings and back then we didn't have the best computers at home but his coworkers let us use the computers to play solitaire and space invaders." Genevie's interest in the field was then further cultivated by her high school teachers, inspiring her to take on a science degree in Electrical and Computer Engineering at the California Polytechnic State University.
Now an experienced NASA scientist of 20 years, Genevie is currently a Systems Engineer for the agency's Jet Propulsion Laboratory. According to her, the best part about working in NASA is the people alongside her, all striving to achieve a common goal. Her NASA profile reads: "JPL has a diverse group of individuals who have always been there to help and foster knowledge to all. When you look around, we all come from different races, backgrounds, ages, and none of that matters because we're there to accomplish our mission."
ADVERTISEMENT - CONTINUE READING BELOW
Related Stories from Preview.ph
Hey, Preview readers! Follow us on Facebook, Instagram, YouTube, Tiktok, and Twitter to stay up to speed on all things trendy and creative. We'll curate the most stylish feed for you!